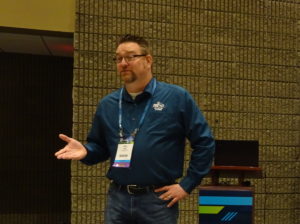 Some auto body shops will make a personal decision about personnel when they should be making a business one, a recruiting consultant advised earlier this month.
"Employees are sandpaper," Pro Collision Training President Paul Gage told a NACE education session Aug. 10. If a shop owner bought a piece of sandpaper and it wasn't getting the job done, they'd replace it, he said.
It might sound "cold-hearted," Gage said, but he meant it as a "matter-of-fact" observation.
"Why don't we do the same thing with employees?" he asked.
Shops make the error of treating employment decisions as personal, even though it's just another business decision like replacing a sandpaper or distributor when an abrasive is insufficient, according to Gage.
The shop might protest that the employee has a family, according to Gage. Well, you probably do too, and you work hard to support them, he argued. Why isn't that employee doing the same?
Gage said he once also had a chief operating officer ask him how the company could fire someone who'd been with it for 26 years.
The same way as someone who'd been there for 26 days, according to Gage.
"There's no difference," he said.
---
Learn more about filling, handling workforce during Repairer Driven Education
Seeking more insight on personnel issues? Learn more during the SEMA Show in Las Vegas at "2025 The Millennial Takeover – How to find, train & pay qualified people"with Mike Lanza of Sherwin-Williams. The session is part of the Society of Collision Repair Specialists Repairer Driven Education Series Oct. 29-Nov. 2. Register here for individual RDE classes or the series pass package deal.


---
The company had paid the employee and supported the worker's family for 26 years, and the employee won't do the job — yet the employer is the one who feels feels bad, Gage pointed out.
"There's a disconnect in there," he said.
The employee should be given coaching and an opportunity to improve, Gage said. But if they're not doing the job, "I gotta switch," he said.
Gage called accountability a "massive, massive problem" across all industries and a reflection on the shop's culture. He gave the example of a manager telling an employee that if they didn't show up on time, there'd be a conversation. The next day, the employee doesn't show up on time, and the manager warns that there's going to be a conversation. From the employee's perspective, it's "'OK, keep talking. I'm still gonna sleep in.'"
Gage presented another strategy which might play into personnel decisions like firing staff. He said he urges employers to consider their staff based on role. Which roles — not the people filling that role — could the shop live without?
1. Your business could run without someone in this role
2. Your business could run without this person but…
3. A vacancy in this position will put undue stress on the rest of your employees
4. A vacancy in this position will have a negative effect on your business
5. This role is "Mission Critical" to your business (Minor formatting edits.)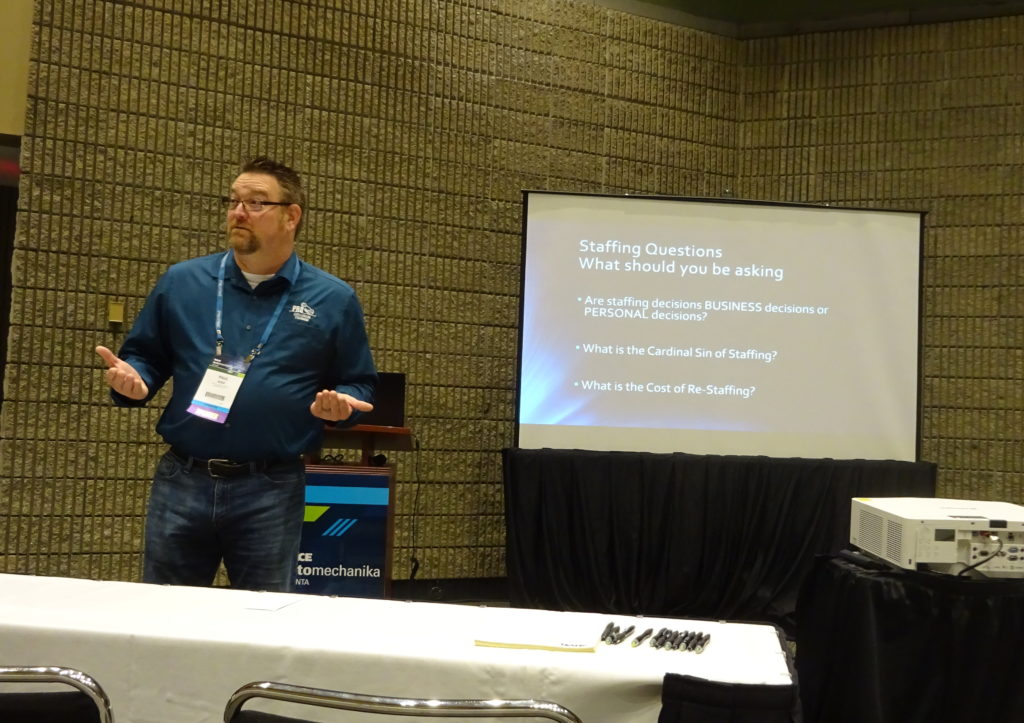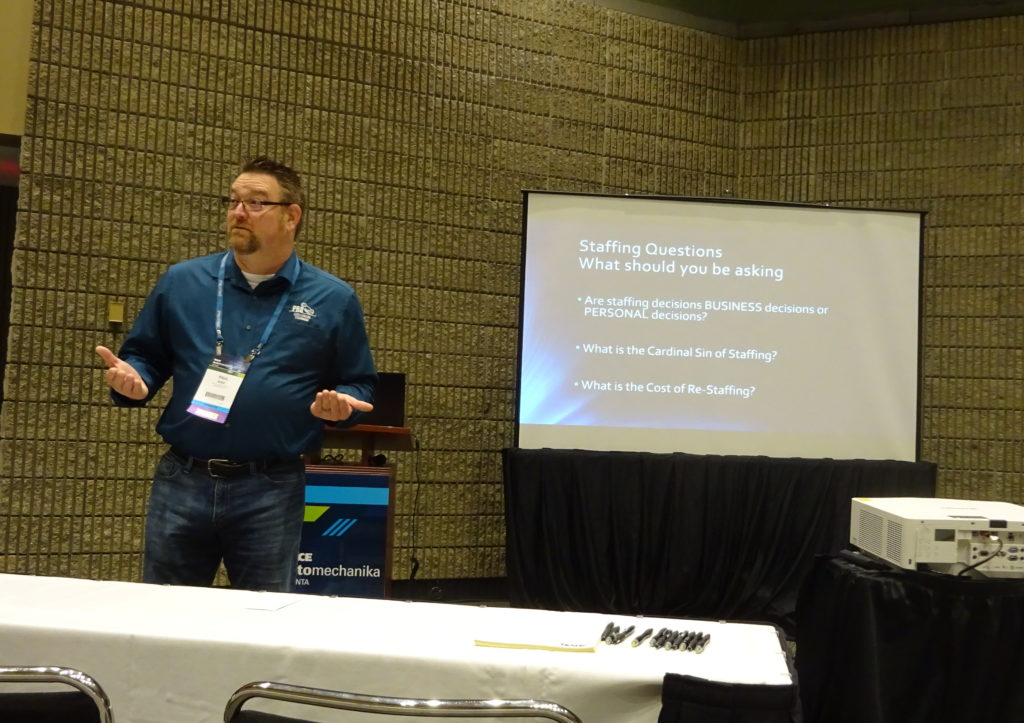 No. 1 was like a part-time porter, Gage said. No. 2's departure will create a little more work for everyone else, but not to the degree of No. 3, which becomes a little more serious, he said.
An example of a vacancy in role No. 4 would be like a shop with customers coming in the door but no customer service representative there for them, according to Gage. None of the other employees know what to do, and the company suffers, he said.
An unfilled role No. 5 is "like a body shop without a painter," Gage said.
The importance of a role might vary based on the conditions of a particular business, Gage said. He recalled a shop in an affluent elderly market where the most valuable position was the porter who would transport customers to the business. The existence of such an employee brought in so much business to the company that keeping that slot filled meant more than risking the painter quitting, Gage joked.
"He was mission critical to that business," Gage said.
Featured image: Some auto body shops will make a personal decision about personnel when they should be making a business one, Pro Collision Training President Paul Gage told a NACE education session Aug. 10. (John Huetter/Repairer Driven News)
Share This: