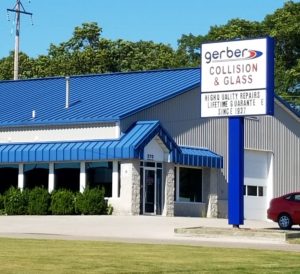 The technician shortage has helped push the Boyd Group's collision repair backlog to "close to an all-time high," CEO Brock Bulbuck told analysts earlier this month.
Citing competitive reasons, Bulbuck wouldn't quantify the April-June backlog experienced by his company, which owns the Boyd, Gerber and Assured collision repair chains in the U.S. and Canada. However, he called it "absolutely higher" than the second quarter of 2017 and "close to an all-time high."
Bulbuck said the publicly traded company might have reached that level of unprocessed work occasionally in the heart of a severe winter. However, the company for at least several years hasn't experienced the kind of consistent backlog it'd posted at the end of the second quarter and month of July, according to Bulbuck.
Asked by an analyst on the Aug. 10 earnings call if the issue was employees switching careers or simply heavy collision repair demand, Bulbuck attributed the backlog to both "industry-specific labor challenges," a multiyear period of strong demand, and a U.S. labor market which was now "so extremely tight."
July's U.S. seasonally adjusted unemployment rate was back down to 3.9 percent, and Boyd's U.S. collision footprint is far larger than its Canadian one.
The job-hunters' market was likely translating into "leakage" out of the collision repair industry entirely, Bulbuck said.
Bulbuck referenced a Raymond James report that surveyed the collision repair industry and found 35 percent of respondents call the technician shortage more pronounced than the prior year.
"I think everybody's feeling the same pain," he said.
---
Learn more about filling your tech shortage during Repairer Driven Education
Seeking insight on personnel? Learn more during the SEMA Show in Las Vegas at "2025 The Millennial Takeover – How to find, train & pay qualified people"with Mike Lanza of Sherwin-Williams. The session is part of the Society of Collision Repair Specialists Repairer Driven Education Series Oct. 29-Nov. 2. Register here for individual RDE classes or the series pass package deal.


---
Boyd didn't have "intelligence" on if any competitors had responded to its plan to fight the tech shortage with improved benefits, but Bulbuck said it felt they were dealing with the issue "as desperately and as challenged circumstances as we are."
The company had used its savings from the U.S. tax cuts to increase vacation and holiday pay for technicians and other employees on commission and to double its 401(k) contributions while cutting vesting time.
Bulbuck said the initial response to the enhanced benefits had been "very, very positive" among general and regional managers. (The company polled them because that leadership level has such a prominent role in hiring, he said.)
However, "these programs will take time to mature" and make an impact on recruitment, tech count and sustainable retention, Bulbuck said. To date, the benefits hadn't translated yet in a significant hiring close rate or turnover decrease, but "we believe that it will over time," he said.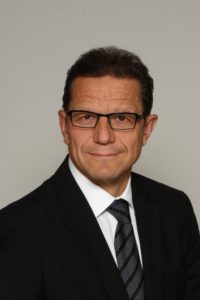 Nevertheless, Boyd did post a net inflow of labor, with an increased same-store technician count over 2017 and over the beginning of 2018, according to Bulbuck.
This might not necessarily solve the backlog issue — productivity "ranges quite considerably," Bulbuck noted — but in terms of bodies, the same-store numbers are up at Boyd, he said.
"Vacation season" and the tech shortage continue to have a "meaningful impact" so far in the quarter ending Sept. 30, and ultimately Boyd predicted that third-quarter same-store sales growth will be lower than Q2.
Boyd estimates that the improved benefits would produce a 0.3-percentage-point impact on the company's operating expenses as a percentage of sales. Initially, the company had predicted a ramp-up before it was seeing this full annual impact, but the 30-basis-point impact ended up registering in the second quarter after all, according to Bulbuck.
Bulbuck said the company had also seen more routine expense growth, including wage increases, but he said company's indirect labor pressures might be higher than usual given the tight labor market.
In other benefits news, Society of Collision Repair Specialists Executive Director Aaron Schulenburg the same week announced the organization would partner with HR services firm Decisely to try and offer SCRS members a discounted health insurance option for their employees.
Any SCRS members interested in the program are encouraged to share employee census data with the trade group and Decisely so a health package can be developed. SCRS asked members to fill out the census file at https://scrs.com/census/ and email it to peter@decisely.com.
More information:
"Boyd Group Income Fund Reports Second Quarter 2018 Results"
Boyd Group, Aug. 10, 2018
Boyd group second-quarter 2018 earnings call
Boyd Group, Aug. 10, 2018
Boyd Group second-quarter 2018 report
Boyd Group, Aug. 10, 2018
Images:
A Gerber Collision in Manistee, Mich., is shown. (Julie Dawes/Repairer Driven News)
Boyd Group CEO Brock Bulbuck. (Provided by Boyd Group)
Share This: