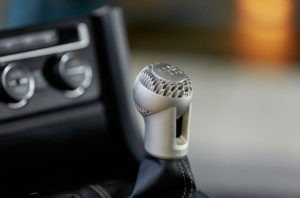 Calling its new HP Metal Jet tool "interesting for the production of large quantities in a short period of time," Volkswagen announced Tuesday that it wanted to offer aesthetic 3-D-printed customized parts to owners as a precursor to functional ones.
Volkswagen wrote in a news release it would work with HP and GKN Powder Metallurgy to turn out a "small series" of "design elements."
"This will be the prerequisite, to be able to produce individualized design parts such as tailgate lettering, special gear knobs or keys with personalized lettering for customers without a great deal of effort," VW wrote. "The plan is to be able to offer this kind individualization proposition to customers as soon as possible."
"We will start with small cosmetic parts (ie. Key rings) , then larger cosmetic parts (exterior plates), parts with limited structural requirements (gear shift knobs)," Volkswagen purchasing and production spokeswoman Leslie Bothge agreed in an email.
Asked about replacement parts if this customized "tailgate lettering" were damaged in a collision, Bothge wrote, "3D printing allows a lot of flexibility. Of course you could reprint a part for replacement, but it might not make sense for all kind of parts. How this will evolve we will see in due time."
In addition to gearshift knobs, HP suggested the OEM might use 3-D printing for "mirror mounts," calling those another "higher performance structural part."
Volkswagen indicated in the news release that it wanted to use these cosmetic parts as a springboard to "develop the technology so that the first structural components for mass-production vehicles can be printed within two to three years."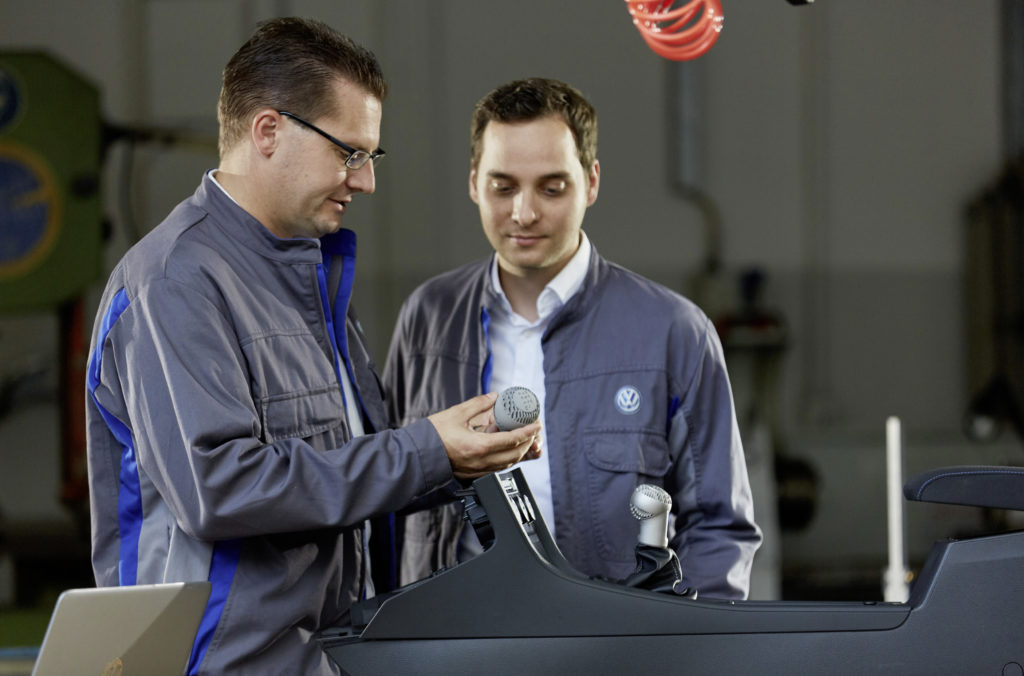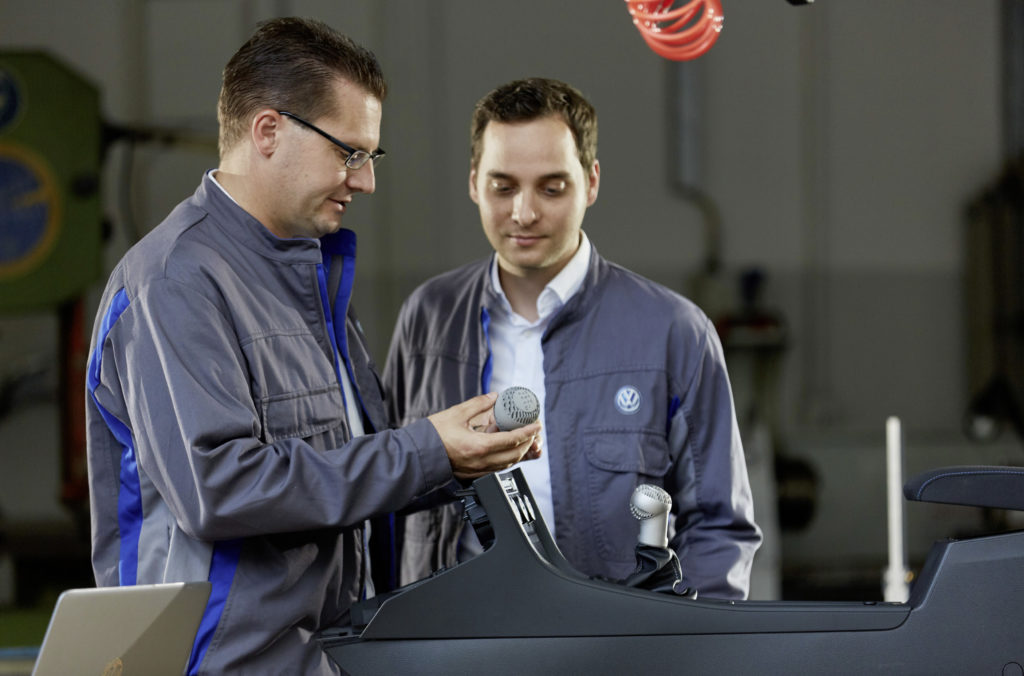 HP said its Metal Jet would start by spitting out stainless steel parts, but the printer "is expected to be leveraged for additional applications such as the lightweighting of fully safety-certified metal parts."
"Stainless steel will be used initially. The use of aluminum and other materials is planned for later," a news release on Volkswagen's German PR site states.
Robert Stache of Volkswagen's technology planning and development department said larger and less complicated parts would still be done the old-fashioned way, giving the example of hoods, according to the Volkswagen news release. (The HP Metal Jet's bed is only about 17 inches at its widest point.)
"A complete vehicle will probably not be manufactured by a 3D printer any time soon, but the number and size of parts from the 3D printer will increase significantly," Volkswagen technology planning and development head Martin Goede said in a statement. "Our goal is to integrate printed structural parts into the next generation of vehicles as quickly as possible. In the long term, we expect a continuous increase in unit numbers, part sizes and technical requirements – right up to soccer-size parts of over 100,000 units per year."
"Volkswagen is driving unprecedented innovation as the automotive industry goes through its most transformational era since cars first rolled off the assembly line," HP 3-D printing President Stephen Nigro said in a statement. "We're proud to collaborate with Volkswagen to identify opportunities for production based on HP's new Metal Jet 3D printing platform. Together we are engineering and testing solutions for mass-customization and the creation of higher-performance, lower-cost functional parts. And as electrification ushers in entirely new vehicle architectures, we're excited to collaborate on future 3D applications such as the lightweighting of fully functional and safety certified metal parts."
Rather than melting powder with a laser to create the shape, the HP Metal Jet builds up a part out of powder and a binder and bakes it into metal.
According to Volkswagen, this can be 50 times more productive than other 3-D printing techniques.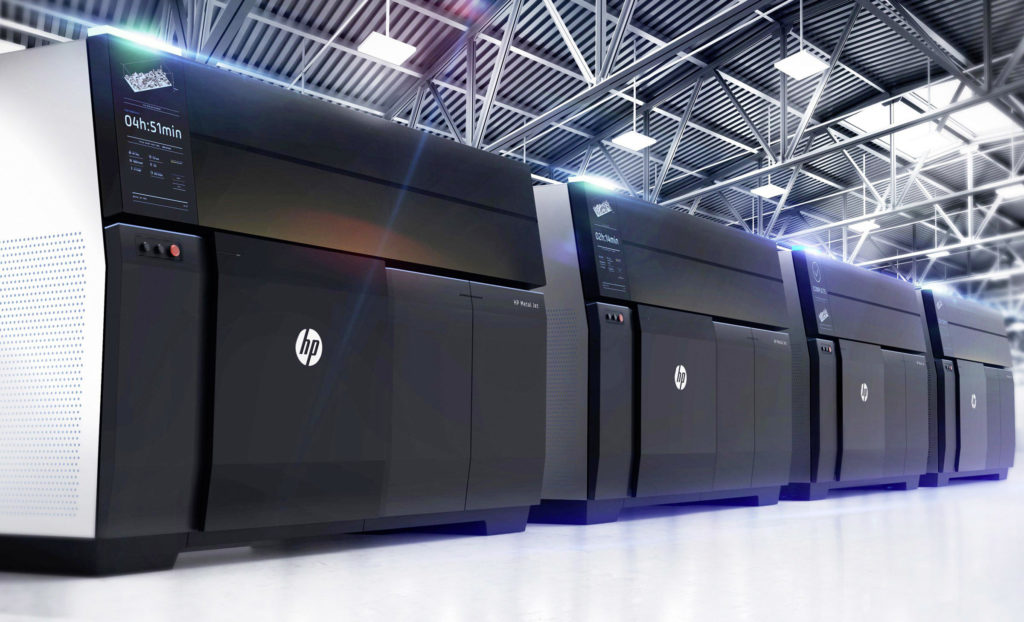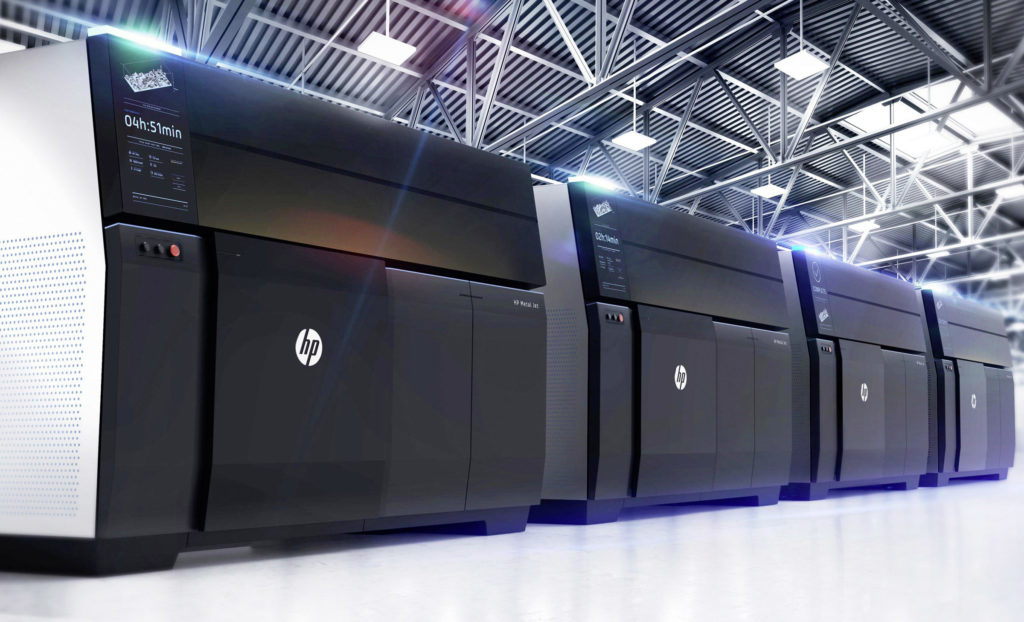 "Hence, for the first time, three-dimensional printing is mass production ready in automotive industry," Volkswagen wrote.  "… The additive 3D Metal Jet technology from HP enable the production of a large number of parts using 3D printing for the first time – without having to develop and manufacture the corresponding tools. This significantly reduces the time required to manufacture parts. As a result, the process is now also interesting for the production of large quantities in a short period of time."
GKN planned to have a "process chain" for helping Volkswagen print car parts as early as 2019.
"We're at the tipping point of an exciting new era from which there will be no return: the future of mass production with 3D printing. HP's new Metal Jet technology enables us to expand our business by taking on new opportunities that were previously cost prohibitive," GKN CEO Peter Oberparleiter said in a statement. "Our DNA and our expertise in powder production and metal part processing using digitally networked systems will enable us to drive industrialization across the whole additive manufacturing value stream. By combining the forces of HP and GKN Powder Metallurgy, we will push the productivity and capability of our customers to unprecedented levels based on the economic and technical advantages of HP Metal Jet technology."
Volkswagen's German news release also highlighted the "cost and logistics advantage" of printing "spare parts for car models that are no longer produced, but of which there are still vehicles on the roads."
"Original replacement parts that are rarely needed are also being reproduced today by 3D printers," an October 2017 Volkswagen AG post states. "Such parts include a gearstick for the legendary Porsche 959 or a water connector for Audi's W12 engine. Alexander Schmid, a member of After Sales and Sales at AUDI AG, says: 'Reproduction on demand is a vision for us. In the future, we will be able to economically and sustainably ensure supply with fewer original replacement parts. Regional printing centers will simplify logistics and warehousing operations.'"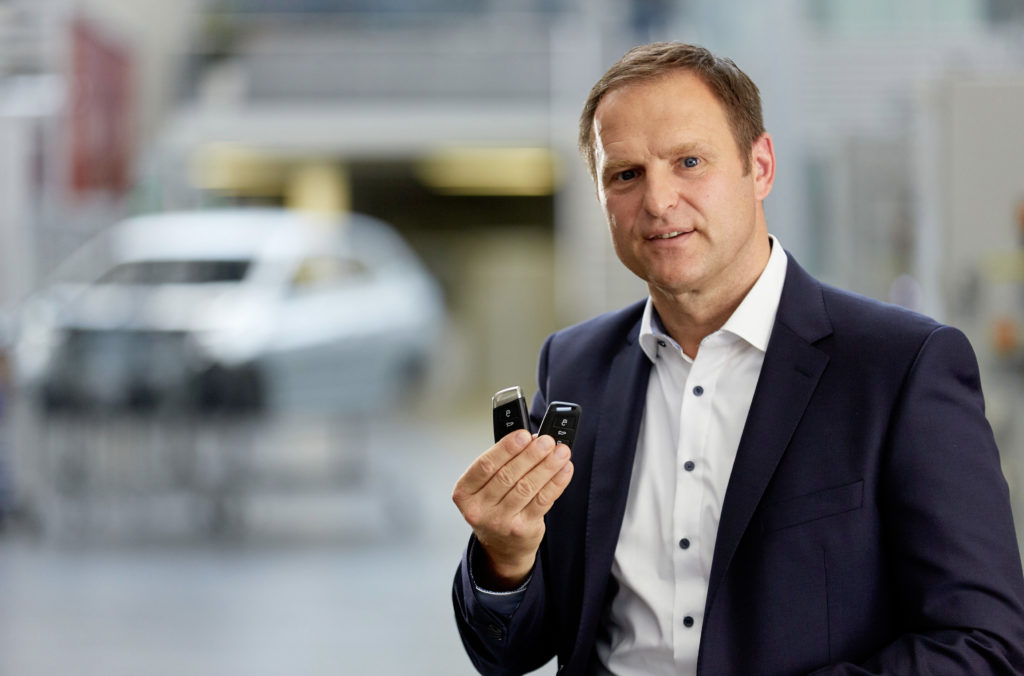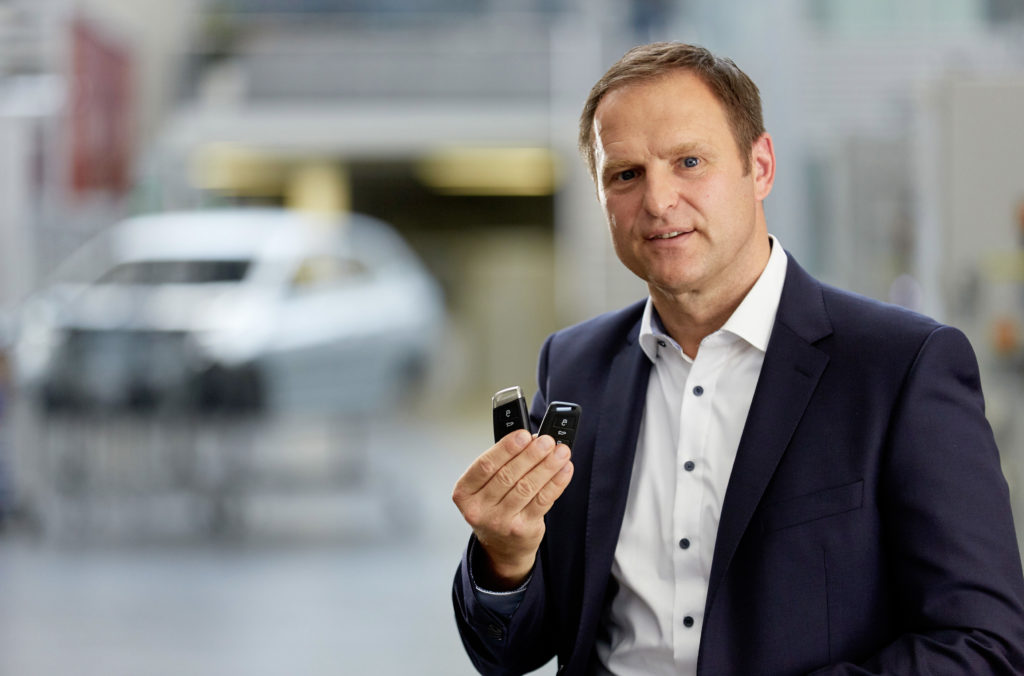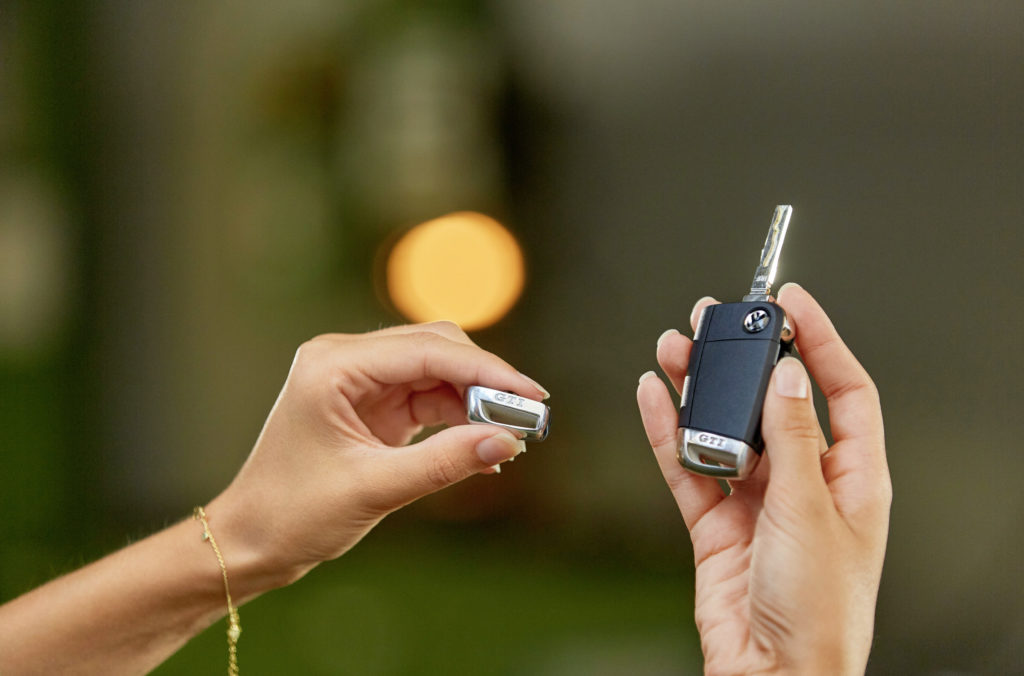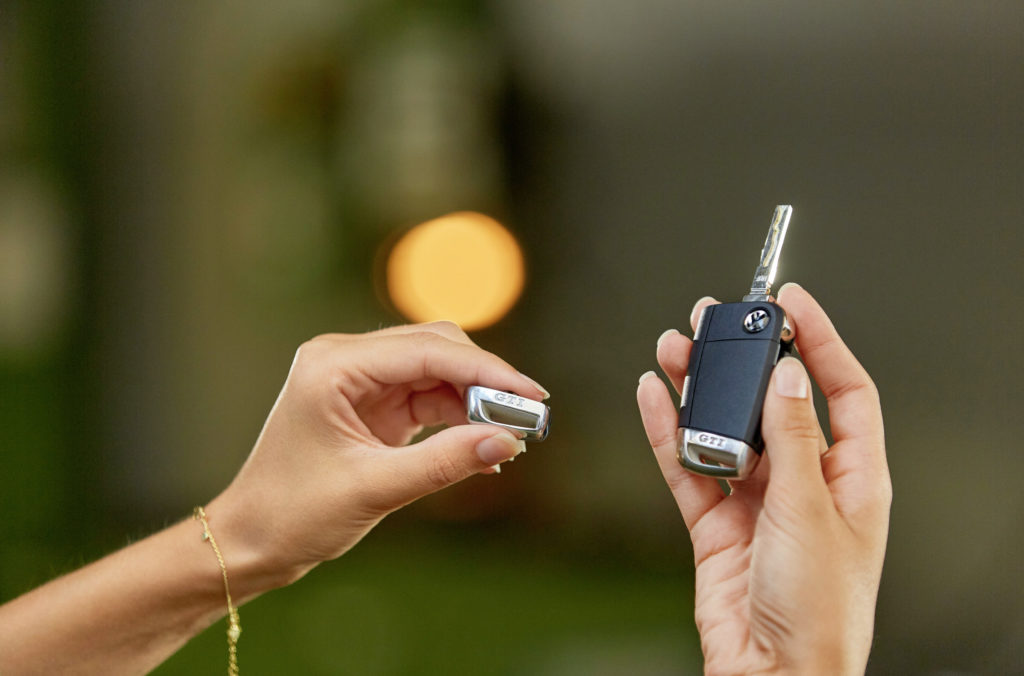 More information:
"READY FOR MASS PRODUCTION: VOLKSWAGEN USES THE LATEST 3D PRINTING PROCESS FOR PRODUCTION"
Volkswagen, Sept. 11, 2018
Volkswagen AG, October 2017
Volkswagen, Sept. 11, 2018
"HP Launches World's Most Advanced Metals 3D Printing Technology for Mass Production to Accelerate 4th Industrial Revolution"
HP, Sept. 10, 2018
Images:
Calling its new HP Metal Jet tool "interesting for the production of large quantities in a short period of time," Volkswagen announced Tuesday that it wanted to offer aesthetic 3-D-printed customized parts to owners as a precursor to functional ones. Gearshift knobs are one potential custom item, according to VW. (Provided by Volkswagen)
Calling its new HP Metal Jet tool "interesting for the production of large quantities in a short period of time," Volkswagen announced Tuesday that it wanted to offer aesthetic 3-D-printed customized parts to owners as a precursor to functional ones. Gearshift knobs like the one examined here by Volkswagen's Sven Crull, left, and Robert Stache are one potential custom item, according to VW. (Provided by Volkswagen)
HP Metal Jet 3-D printers are shown. (Provided by HP)
Calling its new HP Metal Jet tool "interesting for the production of large quantities in a short period of time," Volkswagen announced Tuesday that it wanted to offer aesthetic 3-D-printed customized parts to owners as a precursor to functional ones. Key rings like the one held by Volkswagen head of technology planning and development Martin Goede are one potential custom item, according to VW. (Provided by Volkswagen)
Calling its new HP Metal Jet tool "interesting for the production of large quantities in a short period of time," Volkswagen announced Tuesday that it wanted to offer aesthetic 3-D-printed customized parts to owners as a precursor to functional ones. Key rings are one potential custom item, according to VW. (Provided by Volkswagen)
Share This: