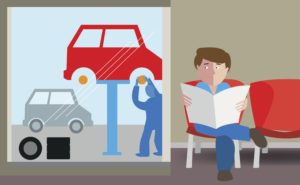 Some common customer objections can be addressed and the keys still captured, a California body shop owner and Management Success! trainer explained last month.
Kareem Abouzeid offered the Aug. 10 NACE audience tactics he said he uses at his Chico, Calif., shop Knockout Collision. The shop "does well over $1 million a year," according to Management Success!
The trick is to acknowledge the customer's objection, according to his presentation.
"A percentage will handle just with that," a slide stated. "Others will need further handling. But no matter what, acknowledge the objection, if you don't the customer will get irritated with you or will just keep bringing up the objection."
Abouzeid pointed out at one point during the talk that the customer must have been attracted to your shop to reach out in the first place. You're doing them a favor by helping them make a decision on where to go to handle a potentially unfamiliar situation like collision repair, he suggested.
'Can't you just give me a price?'
One objection involves the customer wondering why your shop can't over the phone quote you a price to replace a part, according to Abouzeid: "'Can't you just give me a price?'"
The customer doesn't understand it's not that simple, and as your goal is to get the customer into the shop, you need to educate them, according to Abouzeid. State that you would love to get the customer a price — "you want to be welcoming" — but point out that the vast majority of repairs have additional damage that can't be seen. When the vehicle is in the shop, it can be disassembled and the parts inspected to deliver the "actual repair cost," he said.
You can even give the customer an example, he said,  such as how a mirror might need just a $50 shell or the entire assembly that could cost up to $1,000.
Tell them you can give them accurate information if they come in and offer a couple of appointment times, Abouzeid recommended. "You go right back into closing," he said.
Explain to a customer that additional damage is likely to be found underneath — perhaps by showing the the diagram of all the parts beneath the surface — and you're going to check it all for damage, Abouzeid said. This prepares them for when the actual repair bill for what the customer thinks is just a small dent ends up being $3,500, he said. (Of course, if the customer's ready to sign and get out of there, shut up and close so you don't irritate them, he said.)
---
Get more communication tips at Repairer Driven Education
Want more advice for managing your shop's interactions? Learn more during the SEMA show in Las Vegas with "Preparing for Negotiations" with Eric Newell of asTech. The sessions are part of the Society of Collision Repair Specialists Repairer Driven Education Series Oct. 29-Nov. 2. Register here for individual RDE classes or the series pass package deal.


---
'That is a lot of money'
A customer might see your repair bill and and state, "That is a lot of money," according to Abouzeid's presentation.
You acknowledge the objection.
A customer is "literally just making a statement," Abouzeid said.
Acknowledge the customer's view and go through the process, he advised. Let them realize on their own that what they thought was $200 is really $2,000 rather than "slapping them in the face" with it.
"You can gain trust and a friend" he said, warning that a shop shouldn't make the customer feel stupid.
You also don't want to argue with their decision on whether to file a claim, according to Abouzeid. He said he's seen a $600 claim filed despite a $500 deductible and a nearly five-figure repair bill paid out-of-pocket to avoid making a claim.
'I have to take the car to three different body shops'
Never argue with the customer even when they're wrong about something like what's needed in the repair, the vehicle or insurance companies, Abouzeid's presentation stated.
Educate but don't argue, it advised.
An example of such an incorrect statement might be a customer who states, "My insurance company said I have to take the car to three different body shops and get quotes from all of them," according to a presentation slide.
A good response would serve to have "made the customer right," according to the presentation, which encouraged replying with something like:
I can appreciate how thorough your insurance company is. We do all the steps that the insurance company needs so you don't have to worry about it, we know how stressful it can be to have an accident. If you sign right here we'll talk to your insurance company and take care of all the steps that they need done.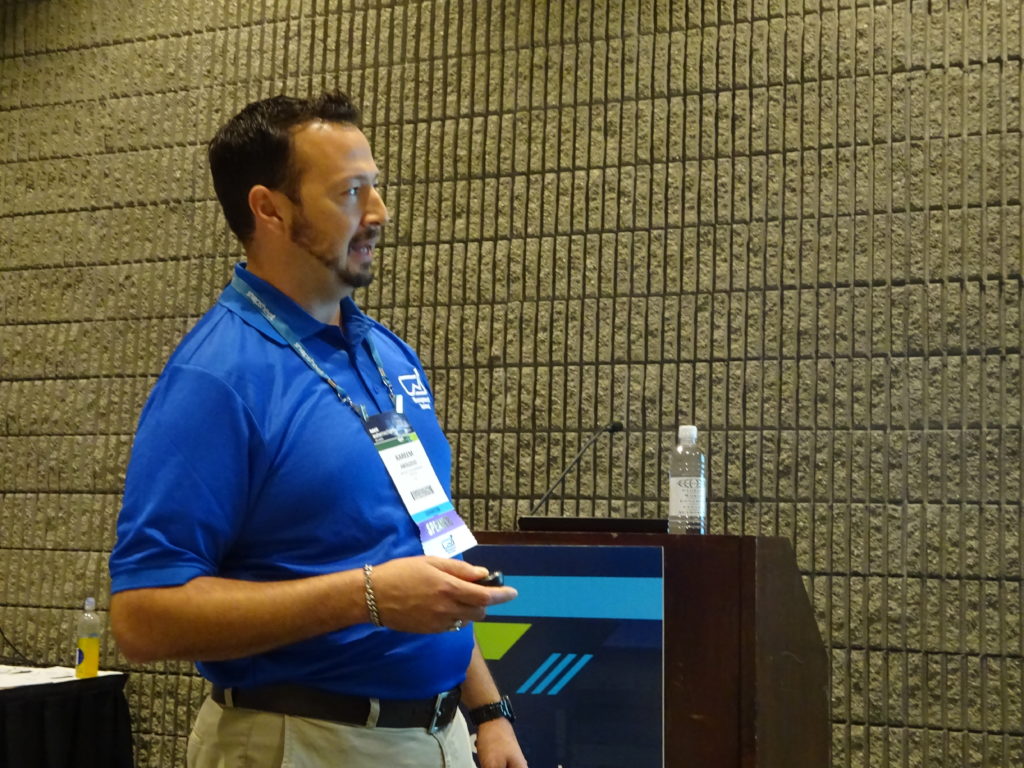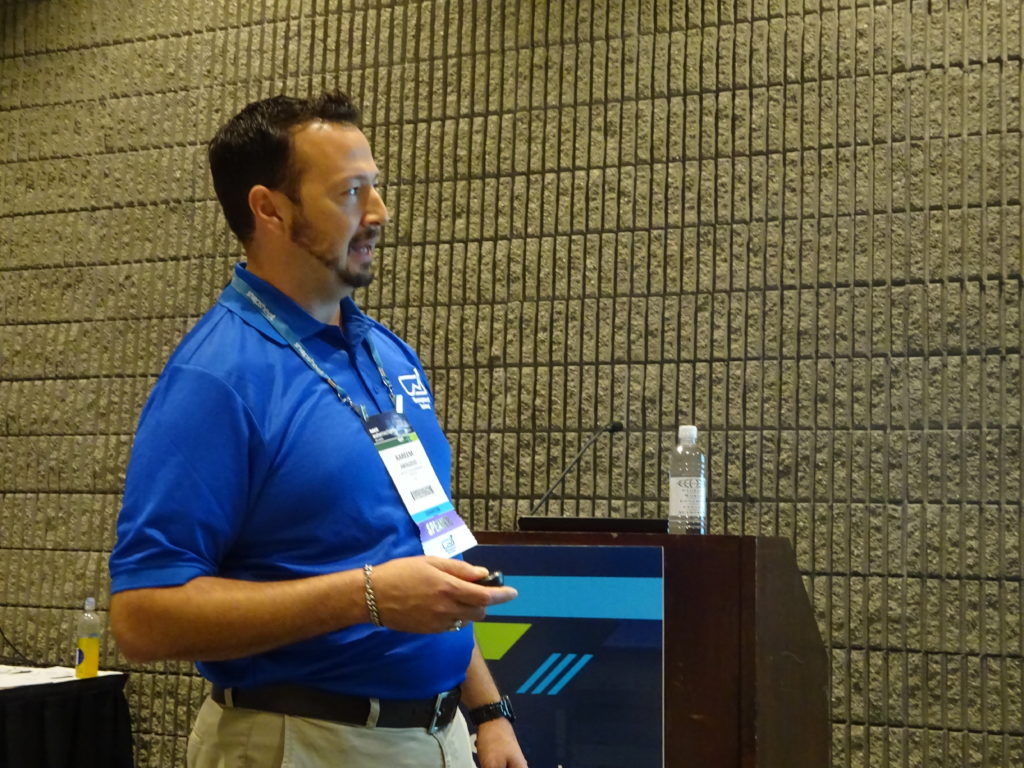 'I need to talk to my insurance company'
A customer is likely to say they need to call their insurer before they are comfortable leaving the car with you.
If a customer says "I need to talk to my insurance company," it's "very easy to handle," according to Abouzeid's presentation.
Just offer to call the insurer on their behalf or offer to call the insurance company with them together, according to Abouzeid's presentation.
"Insurance companies will usually not try to steer a customer somewhere else if they know you are on the phone with them and they have already chosen your shop," a slide stated. "Also some adjusters don't want the customer to leave their car at the shop until their appraiser looks at the damage. If you are on the phone with the customer you can handle this by pointing out possible safety issues with the vehicle."
Customers also presumably would want to know what the repair will cost before making the decision to file a claim, according to Abouzeid. The implication here seemed to be that the customer would need to authorize a teardown at a shop to know what that amount would be.
Abouzeid said his shop's front office staff often helps make the claim, giving all the relevant information before handing the phone to a client for their statement.
This customer service "gains us many customers," and agents say it's helpful, he said. (After all, the shop has all of that information anyway.)
"Absolutely," another slide suggested a shop reply to the talk-to-insurance objection. "… we deal with them all the time; your adjuster will have some technical questions that I can help answer, let's call them now. Do you want me to call with you or would you rather I just talk to them?'"
You're not saying "'let me do that for you'" — you're explaining why you are doing it, Abouzeid said. You might have a better sense than the customer does of answers to questions like if the car is driveable, he said.
It also saves you time and the insurer time and money to handle this now, according to Abouzeid. If the carrier wants to see the vehicle, they now only need to do so once, after the car is disassembled and blueprinted, he said.
'I would like to go get other estimates'
If the customer says "I would like to go get some other estimates," again, reply, "I totally understand," one of Abouzeid's slides encouraged.
After acknowledging this sentiment, educate them.
"About 85% of the time we find additional hidden damage once we remove the damaged outer panels," the slide advised the front office to say. "So the only way to find out the actual cost of repairs is for you to authorize us to do some disassembly and perform a full safety and damage inspection so we all know just exactly what we're dealing with.
"Does that make sense?"
Certainly, "the customer's going to say yes," Abouzeid said.
Say you can get started and ask if they need a ride home or a rental car, he said. Go back to closing, he suggested.
Some customers are going to ultimately decline to use your shop. They might be looking for the cheapest shop in town, for example, and it's good for you to know that — and perhaps send them there, he said. That's preferable to a customer declining to use your shop for a reason you don't know, Abouzeid suggested.
"Sometimes, it's best if they leave," he said. "But it's good to know why."
Sometimes, a customer can't be convinced to drop the car off at your shop. Abouzeid's presentation suggested a "lesser alternative."
Acknowledge the customer's reservations and offer instead to order parts and "help you work out the other details while we are waiting for the parts to arrive," a slide said.
These "details" could be getting a spouse to agree, deciding whose insurer to file with or  — such items might make a customer hesitant with going full speed ahead now.
If assisting the customer helps them and helps you get the work, even if it isn't technically your job, "why not just do it?" Abouzeid said. "… We're not just fixing cars. We're handling a customer's transportation problem."
After all, their car needs to get fixed somewhere, even if they have reservations today, Abouzeid said.
Have the customer sign a preliminary estimate, promise to keep them posted on updates and ask them to do the same if they talk to anyone else about the repair, the slide advised.
Images:
Some common customer objections can be addressed and the keys still captured, Knockout Collision owner and Management Success! trainer Kareem Abouzeid explained last month. (Planet Flem/iStock)
Kareem Abouzeid, a Management Success! Top 20 Group member and trainer, offered an Aug. 10 NACE audience examples from the playbook he said works at his non-direct repair program Chico, Calif., shop Knockout Collision. The shop "now does well over $1 million a year," according to Management Success! (John Huetter/Repairer Driven News)
Share This: