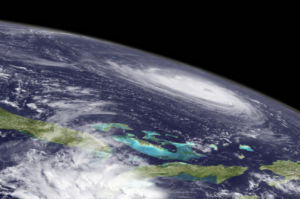 The Collision Industry Foundation on Wednesday reminded the industry that it stood ready to help the Southeast as Hurricane Florence nears.
"We have reserves to help," CIF President Michael Quinn (AirPro) said Wednesday.
The 501(c)3 charity provides replacement tools and necessities to collision professionals and shops impacted by catastrophes. In November 2017, it reported helping 63 auto body repair industry families, three "severely impacted" shops and one vo-tech school last year following disasters like Hurricane Harvey and Irma.
Quinn (AirPro) said the organization was "still mopping up from Irma" into 2018.
This assistance extends to those connected to the collision repair industry. Quinn said the organization has helped jobbers whose drivers were affected.
The company validates that those requesting help have both a need and a connection to the industry, Quinn said, and it takes that responsibility seriously.
Its Disaster Relief Task Force this year had offered to help Californians affected by wildfire and Hawaiians after Hurricane Lane. However, it didn't get any requests for aid, Quinn said Wednesday.
"It's comforting to know the Collision Industry Foundation exists to assist our fellow brothers and sisters impacted by natural disasters," Automotive Body & Painting Association of Hawaii board member Dale Matsumoto (Auto Body Hawaii) said in a statement. "Fortunately, so far this hurricane season, the Hawaiian Islands were spared from major damage, but we appreciate the work of the volunteers at CIF and encourage all industry participants to support their mission."
Around 11 a.m. EDT Wednesday, the National Hurricane Center reported that Hurricane Florence held Category 4 winds of 130 mph and was moving towards the U.S. at about 15 mph. Hurricane-level winds could be found within 70 miles of the center, with tropical storm-speed winds as far as 175 miles from it.
It was predicted to close in on the Carolinas on Thursday or Friday.
"While some weakening is expected to begin by late Thursday, Florence is still forecast to be an extremely dangerous major hurricane when it nears the U.S. coast on Friday," the NOAA wrote.
Peak storm surge syncing up with a high tide could produce flooding between 2-13 feet in various parts of the Carolinas. Rainfall of between 5-30 inches was possible in North Carolina, depending on proximity to the coast, and 5-10. Some parts of South Carolina and inland North Carolina might see isolated rainfall of 20 inches, while coastal North Carolina might even see 40 inches in some spots.
"Winds are expected to first reach tropical storm strength on Thursday, making outside preparations difficult or dangerous," the National Hurricane Center wrote. "Preparations to protect life and property should be rushed to completion."
A variety of storm surge, tropical storm, and hurricane watches and warnings were in effect.
"We're prepared to step in and help those in our industry as we did last year after Hurricanes Harvey and Irma, and the wildfires in California," Quinn said in a statement. "If you or others you know are impacted by any storms or other natural disasters, please go to the CIF website and request aid."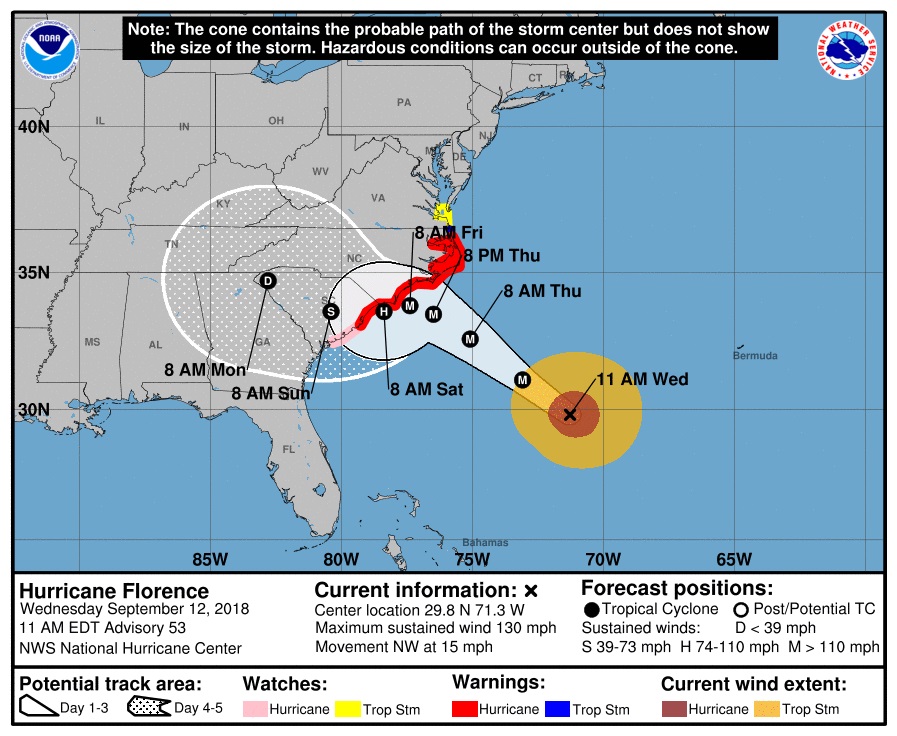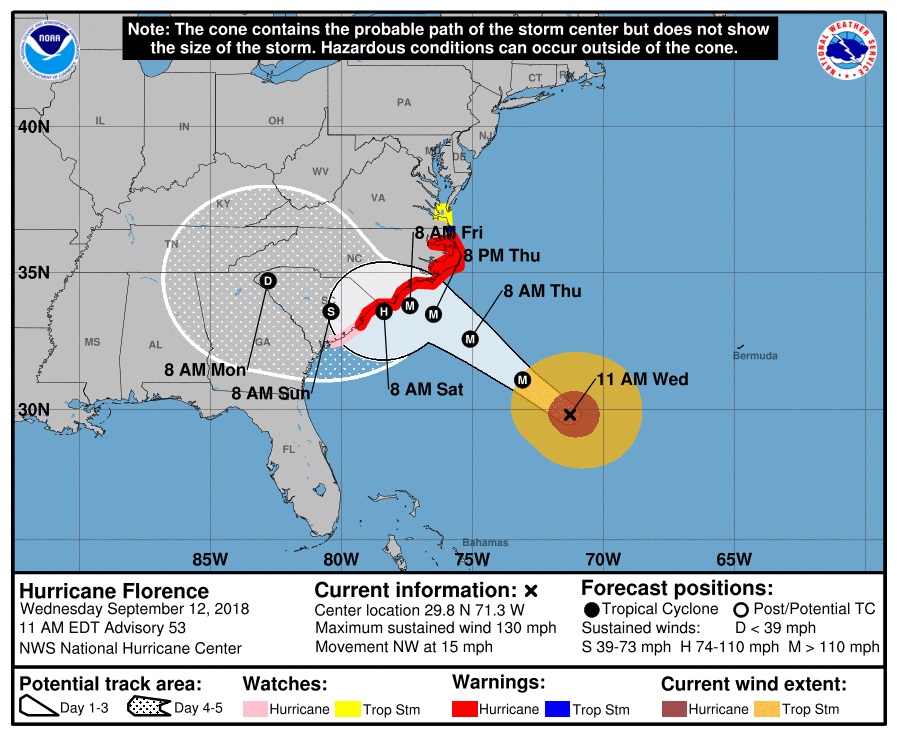 Donate to CIF here, and request aid here. You can also email collisionindustryfoundation@gmail.com or call 855-424-3243 or 804-427-6982.
Also, don't forget that the Collision Industry Foundation is on Amazon Smile. If you designate them as your charity and use smile.amazon.com instead of the regular Amazon website, the retail giant will donate a little bit to the foundation every time you buy one of millions of designated products.
"As we look to the fall season and 2019, we encourage all industry stakeholders to support our efforts and to make tax deductible donations to support those who may be impacted," CIF President Bill Shaw (PPG) said in a statement. "We hope that no one has to experience what many did last year, but know that we at CIF stand ready to serve when the need arises. We thank all our donors who enable us to serve the industry."
More information:
Donate to Collision Industry Foundation
Request Collision Industry Foundation assistance
Hurricane Florence updates on NOAA.gov
Images:
Hurricane Florence is seen over the Atlantic Ocean at 11 a.m. Sept. 11, 2018. (Provided by National Atmospheric and Oceanic Administration)
National Atmospheric and Oceanic Administration estimates of weather conditions related to Hurricane Florence as of 11 a.m. Aug. 12, 2018. (Provided by National Atmospheric and Oceanic Administration)
Share This: