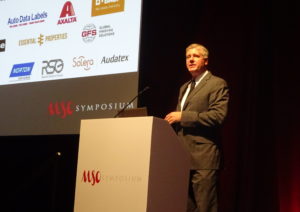 Former Automotive Service Association Executive Director Dan Risley this month sued his former organization and former director Ed Cushman for slander over comments allegedly made during a May board meeting.
Cushman had recommended the board fire Risley earlier this year, citing an allegation of "sexual misconduct," according to Risley's lawsuit.
The litigation described Cushman's May 4 comments at the ASA Orlando board meeting as:
On May 3, 2018 I spoke with fellow ASA Board Member Joel Baxter about the company culture at ASA. As a result of this conversation with Mr. Baxter I became physically sick and couldn't deal with this any longer and had to inform the ASA Board that a staff member of ASA has accused Mr. Risley [Plaintiff] of sexual misconduct, and, because of cases such as the one involving Joe Paterno, immediate action is required by the ASA Board including the immediate termination of Mr. Risley's employment with ASA. In the event that the ASA Board terminates Mr. Risley's employment, Bill Haas is willing and able to take over duties as President.
The lawsuit states Risley "responded by denying that he had ever engaged in any sexual misconduct, or any sexual activity with any person besides his wife, and excused himself from the ASA Board meeting humiliated."
The lawsuit alleged Cushman knew his statements about Risley "were false" and accused the board member of of failing to tell Risley or the board "that the allegations against Plaintiff were not sexual in nature."
The Paterno comment referred to former Penn State coach Joe Paterno and the University's failure to take action after hearing allegations against former coach Jerry Sandusky, according to the lawsuit.
Risley sued Cushman in the Orange County, Fla., Ninth Judicial District Court, alleging slander per se and defamation per se.
The lawsuit also argues that as Cushman was acting in his official capacity at a formal board meeting, the ASA should also be found to have committed slander per se, defamation per se, and be liable for Cushman's behavior under "respondeat superior."
The latter term refers to holding one's employer or principal responsible for wrongdoing done while on the job or being an agent for the principal, according to Cornell Law School's Legal Information Institute.
The lawsuit doesn't specify an exact dollar amount aside to note that Risley seeks more than $15,000.
ASA Chairman Roy Schnepper (Butler's Collision), on Monday said he couldn't comment due to the ongoing litigation.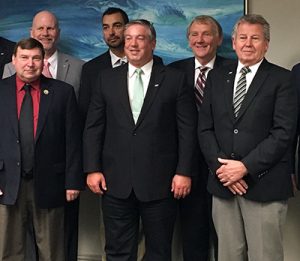 Cushman, who has retired from his shop C&H Auto Repair, has not yet responded to a Facebook message seeking comment. A phone listing produced a busy signal on Monday.
Cushman's son, C&H Auto Repair President Scott Cushman, said he'd pass our contact information and request for comment to his father.
Both Cushman and Risley left the ASA earlier this year. The organization praised both of them in its respective May and June announcements of each man's departure.
Risley on June 29 announced his resignation to become CCC's vice president of quality repair and market development.
"I want to sincerely thank Dan for his strong leadership during a crucial time in the history of the association," Schnepper said in a statement. "His natural leadership talents, his financial prowess and inexhaustible energy led him to govern ASA with success and achievement. I know the entire board joins me in thanking him for his service and commitment to ASA."
The ASA's annual news release on the new year's board lineup announced the retirement of Cushman, who in 2017 had been slated as chairman-elect.
"ASA wants to thank Ed for his great service and commitment to the Board, to the association and, most of all, to its members, who he always put first," Schenpper said in a statement within the May 29 document. "We wish him all the best in his future endeavors."
Risley's lawsuit did not name Baxter, currently serving as an affiliate director for ASA-Northwest, as a defendant. A representative of his shop B&B Auto Repair on Monday said she'd pass along a message but wasn't sure if Baxter would want to comment.
Messages seeking comment from Haas (Haas Performance Consulting) have not yet been returned.
CCC said it didn't have anything to add.
Images:
Former Automotive Service Association Executive Director Dan Risley appears Aug. 9, 2018, at the MSO Symposium during NACE. (John Huetter/Repairer Driven News)
Members of the Automotive Service Association Board of Directors pose in 2017. Former board member Ed Cushman (C&H Auto Repair) is second from left, and Chairman Roy Schnepper (Butler's Collision) is at center. (Provided by ASA)
Share This: