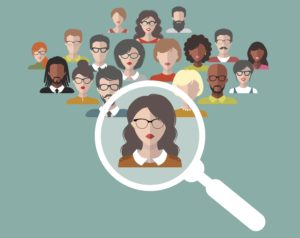 Sherwin-Williams business consulting services manager Mike Lanza said he hears from shops nationwide, "'I can't find anybody.'"
But asked what the shop does to recruit, the answer is, "'Well, nothing,'" he said.
These shops could face an even harder time over the next several years as the nation's population ages in and out of the workforce and shifts its demographics. By 2025, 75 percent of the workforce is expected to be millennial age, according to a paper by Morely Winograd (USC Annenberg Center) and Michael Hais (Frank N. Magid Associates) published by the Brookings Institute. (Everyone seems to have their own definition of a millennial; Winograd and Hais peg the generation as anyone born between 1982 and 2003.)
"We're seven years away from all of them being in the workforce," Lanza said.
Lanza will discuss how collision repairers can recruit millennials Monday, Oct. 29, at "2025 The Millennial Takeover – How to find, train & pay qualified people," during the Society of Collision Repair Specialists Repairer Driven Education series.
Lanza pointed out that students who forgo college and get an associates might end up working at a retail store rather than joining the collision industry — even though the latter clearly needs them and pays better.
He said the industry doesn't market, and millennials don't understand it. For example, it might be seen as a dirty place to work, yet when you visit national MSOs like Abra, "you see it's not that way," Lanza said.
But the real key, he argued, was to provide job hunters a path from "zero to a career."
At Sherwin-Williams, "we show people a path. … There's a career path."
Collision repairers needed to do the same, and failure to do so means "you're going to be left behind," he said.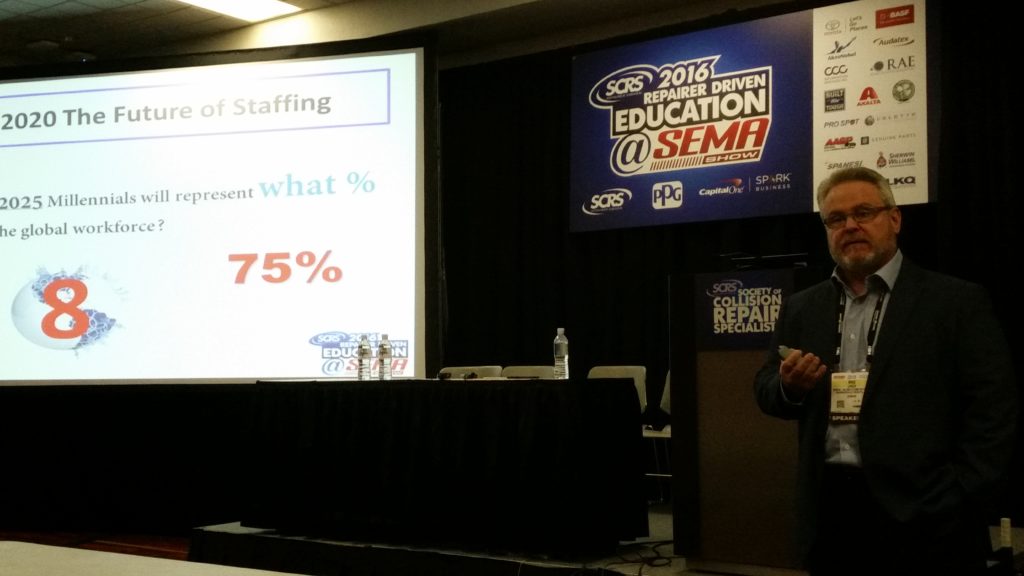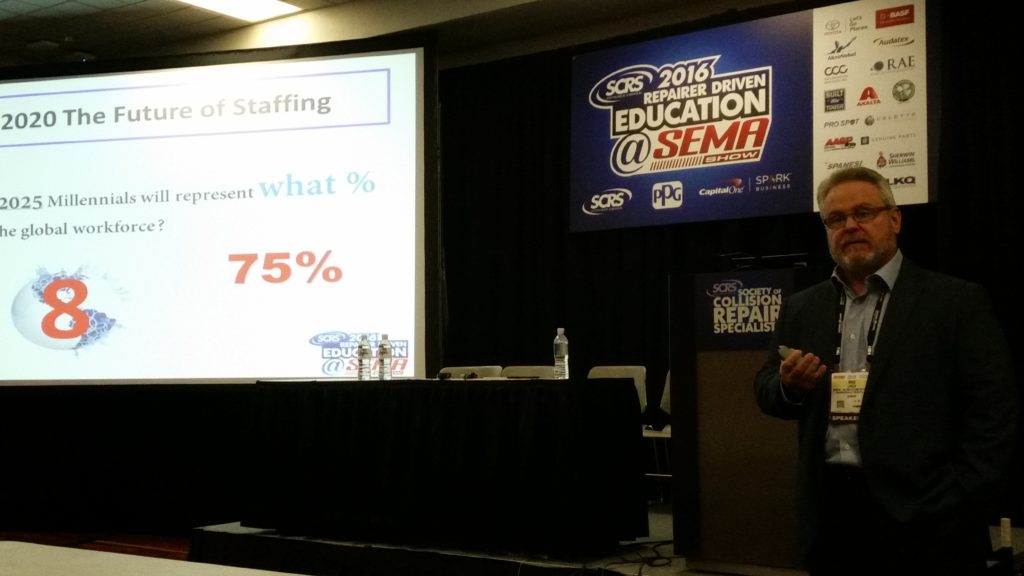 Millennials change jobs every 18 months on average, prompted to do so by a lack of career path, Lanza said.
This slightly evokes the advice by Pro Collision Training President Paul Gage for retaining employees. If you don't offer an employee a chance to develop into the job he or she wants, the staffer is likely to leave for an employer who will, Gage said.
Auto body shops also need to understand how to manage the millennials once they do hire them. Lanza said millennials aren't going to work 60 hours a week, "grind, grind, grind."
Time off with loved ones is "very important," according to Lanza — "having that work-life balance."
Millennials will follow the Silicon Valley-type model of working long hours on a project, followed by the ability to take time off — "but that's short term," according to Lanza. Expecting those long hours day, in, day out, for their entire year isn't realistic.
The young employees also want to be involved in how the business is growing, and they want to work for somewhere credible and respected in the industry, according to Lanza. They're not motivated purely by money, he said.
Asked how someone a shop has just hired green can be involved in the business, Lanza said he encourages his shops to conduct a "PRIDE meeting" on a regular basis.
These "Personal Responsibility and Delivering Excellence" meetings involve meeting weekly and allowing each employee a chance to discuss what they like and dislike, according to Lanza. (However, you don't want the event to turn into a gripe session, he warned.)
No cellphones or talking in the background is allowed, and employees are expected to come prepared, according to Lanza. Only one person talks at a time, and someone keeps minutes.
The next meeting starts where its predecessor concluded, according to Lanza. For example, an employer might tell a staffer with three concerns that the boss has started work on the first two but hadn't got to the third yet.
This is the difference between the boss just saying, "yeah, yeah, yeah" to an employee's concerns but failing to take action, which would irritate the worker.
"This meeting is accountability in both directions," he said.
Eventually, the meetings can be tapered to monthly, according to Lanza.
The meetings can be a real hit, Lanza said — skipping one even can prompt technicians to ask when it'll be rescheduled.
The staff feels like it's helping the business, he said.
Attend Lanza and other speakers' sessions by taking advantage of early registration for the Repairer Driven Education series and OEM Collision Repair Technology Summit at SEMA.
Classes and individual OEM Collision Repair Summit sessions are $75 now, $85 after the Oct. 12 early bird deadline. The best deal is the full-series pass for $375, $400 after the deadline. It grants the repairer access to every RDE class, all three sessions of the Thursday, Nov. 1, OEM Collision Repair Technology Summit, the awesome Sky Villa afterparty in Elvis' old Westgate penthouse that night, and the brand new IDEAS Collide TED-style event Friday, Nov. 2.
More information:
SCRS Repairer Driven Education lineup
"2025 The Millennial Takeover – How to find, train & pay qualified people," course listing
"How Millennials Could Upend Wall Street and Corporate America"
Morely Winograd and Michael Hais, Brookings Institute, May 2014
"15 Economic Facts About Millennials"
White House Council of Economic Advisers, October 2014
Images:
Sherwin-Williams business consulting services manager Mike Lanza said he hears from shops nationwide, "'I can't find anybody.'" But asked what the shop does to recruit, the answer is, "'Well, nothing,'" he said. (Vladayoung/iStock)
Millennials will be 75 percent of the workforce in 2025, according to a paper published by the Brookings Institute, a statistic Sherwin-Williams business consulting services manager Mike Lanza raised at the 2016 SEMA. (John Huetter/Repairer Driven News)
Share This: