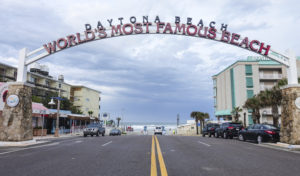 Assignment of benefits and "one-way attorney's fees" have led to what the Daytona Beach News-Journal reported this week was an increase in small-claims litigation on behalf of providers allegedly underreimbursed by insurers.
Florida law declares that if an insured's claim is denied and they successfully contest it in court, the insurer must pay their attorney's fees. The same applies for assignees, according to an article by Christopher Choquette of Berger Singerman.
There's been a big hullaballoo in Florida regarding trying to curtail what has been alleged to be assignment of benefits abuses. One concern is that providers could be taking advantage of AOB combined with the ability to recoup attorney's fees to pad bills or commit fraud.
Or, as is examined in the News-Journal article, trial attorneys might be aggressively pursuing AOB cases for their own interest, winning thousands of dollars more in attorneys fees than the actual amount denied in the claim. The newspaper points to a single law firm responsible for 8,400 small-claims cases in Volusia County last year — nearly double the entire amount filed by everyone in 2016.
But as the News-Journal article also quotes Brooke Boltz, "a Seminole County attorney who used to represent an insurance company before switching sides to begin suing them," as pointing out that insurers are only paying attorneys fees because they denied something they shouldn't have.
As the article also notes:
Starting in the 1990s insurance companies became more aggressive in paying less on claims and outright denying claims, said Jay M. Feinman, a law professor at Rutgers University who wrote a book entitled "Delay, Deny, Defend: Why Insurance Companies Don't Pay Claims and What You Can Do About It."
He said some insurance companies will delay paying claims because that allows them to make more money off of the interest from the investments they've made with the money consumers pay for their policies. Delaying payments also increases the chances that a policyholder will settle for less or just go away, Feinman said in a phone interview.
Attorney Steven Robinson of Daytona Beach once defended insurance companies and has opposed Kimberly Simoes (one of the attorneys filing thousands of PIP AOB cases) in court. He said a large increase in lawsuits probably means a lot of insurance companies aren't paying.
"In many instances, the insurance companies don't pay the doctors what they are owed, so a lot of lawsuits get filed by doctors who don't get paid," Robinson said.
This is an important counterargument for Florida collision repairers and other assignees to remember as another inevitable battle over AOB and possibly one-way attorneys fees begins next legislative session — with the state's own insurance regulator echoing insurer calls for change.
Senate Bill 62 this session, for example, would have stripped property (homeowner's) assignees the ability to collect attorneys fees, according to Choquette. The bill was drafted with help from the state's Office of Insurance Regulation, according to Claims Journal.
Giving the additional assist to the consumer rather than their assignees might reduce premiums as insurers promise. But it might also backfire by creating a greater headache for the customer on the back end. If insurers continue to improperly deny items on a claim, a contractor or doctor has less of an incentive to take an AOB and sue the insurer to be reimbursed. Instead, the vendor might be more likely to just bill the customer up front and let the policyholder deal with the carrier.
There's got to be a better way to combat the bad apples that are unfairly padding bills and defrauding insurers than to erase a valuable tool towards ensuring fair treatment of contractors, doctors and customers.
More information:
"SMALL CLAIMS, BIG IMPACTS: Surge in lawsuits drives up costs for Volusia-Flagler motorists"
Daytona Beach News-Journal, Sept. 22-23, 2018
"Legislature Takes Little Steps in 2018 to Reform Assignment Law"
 Christopher Choquette, Berger Singerman, Aug. 8, 2018
"Report Shows Florida AOB Abuse Worsening as Lawmakers Consider Reforms"
Claims Journal, Jan. 17, 2018
Featured image: A sign touts Daytona Beach. (cineman69/iStock)
Share This: