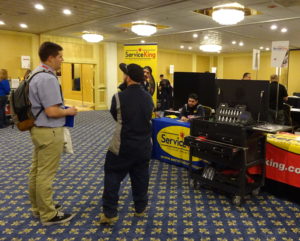 SEMA's Career Day is back for a third year, and repairers can take advantage of the opportunity to pitch their shops and snap up members of what recent TechForce research shows might be a shrinking pool of vo-tech students.
The job fair will be held Monday, Oct. 29, from 1-3 p.m. in the Westgate Las Vegas, right next to the convention center housing the SEMA Show.
SEMA confirmed Tuesday that local shops can participate for free, so sign up for a booth here and don't pass up the opportunity to sell your company to young technicians from around the country. (Last year, we talked to attendees from Colorado, New York, Utah, and Idaho, for example.)
Local auto body shops who participate will be in good company; the list of nearly 40 companies committed so far includes some familiar faces from the collision repair industry.
The Society of Collision Repair Specialists, I-CAR, ASE Education Foundation, Pro Collision Training, Service King, Gerber, AkzoNobel, Audi, Honda Professional Automotive Career Training and State Farm all plan to attend.
Sherwin-Williams business consulting services manager Mike Lanza in a recent interview encouraged body shops to attend job fairs and recruit by showing prospective techs that they'll have a career path at your business.
Attending career fairs like this might also be valuable simply for the convenience of having SEMA flush out an elusive population and bring it right to your door. June research from the TechForce Foundation confirms what repairers might have anecdotally sensed — the number of technicians graduating from technical programs into the wild is decreasing.
TechForce Foundation study
TechForce analyzed National Center for Education Statistics data and found found that collision technician postsecondary completions fell from 8,566 in 2011 to 5,791 in 2016.
The 5,791 graduates came out of 348 post-high school institutions. Not surprisingly, two-year community colleges and two-year for-profit schools provided the lion's share of collision technicians in 2016, according to the foundation.
"The decline in completions since 2011 has come across most sectors and no sector has increased or decreased their commitment significantly since 2011," TechForce wrote.
Top collision schools in 2016 were Wyotech-Blairsville and Wyotech-Laramie — both of which the Zenith Education Group said in 2017 would close. Each graduated more than 177 students in 2016.
Universal Technical Institute of Texas was third, at 156 graduates, and Lincoln College of Technology-Nashville and UTI of Northern California tied for fourth at 117.
"Our country and education system have divested in high school auto shops and stigmatized trade school education which is killing the trades," TechForce CEO Jennifer Maher said in a statement. "A big part of the problem is the outdated image of the 'grease monkey' mechanic that students and their parents, teachers and counselors may have. Today's techs are well paid, highly skilled, hands-on problem solvers who are not burdened by massive school debt like their four-year school counterparts. As we change this image we can get more students interested in becoming technicians."
Demand for techs didn't boom until after 2013, though it had since at least 2011 beat out postsecondary supply by a few thousand technicians. By 2016, TechForce reported that the 5,791 graduates would be insufficient for a projected 17,200 new entrant demand.
---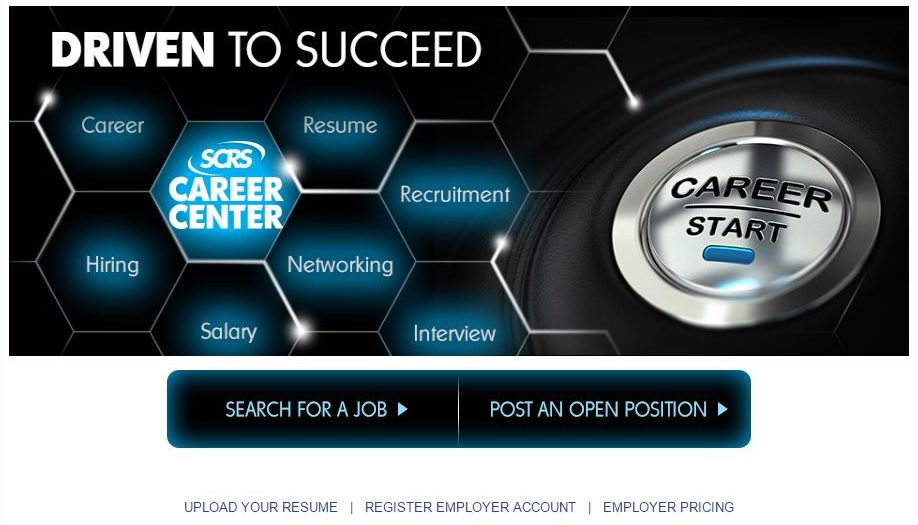 ---
TechForce described the post-2013 boom in demand as "catch-up demand" for both automotive technicians and for collision technicians.
"Postsecondary supply has not kept up with the spike in demand, partly because the increase in demand was so significant but also because student interest in postsecondary training is contracyclical," the report states of transportation technicians in general.
"While it may seem surprising that students are less likely to enroll in career education and 2-year schools when the economy is strong, many students perceive that incurring student debt and giving up wages to go to school is a much riskier option than taking a job when jobs are plentiful. … The peak enrollment was in 2010, the height of the Great Recession, followed by a decline in enrollment
during the recovery.
"The countercyclicality of the supply of students generally aggravates the shortage of technicians."
The report found that the pool of collision postsecondary graduates might dwindle further from scenarios like:
• Some graduates go for additional education
• Not all graduates go into the occupation.
• Not all graduates are employable (attitude, poor driving record, felon, failed drug tests etc.)
• Some graduates from collision technician programs go into related fields, e.g. insurance claims
adjustment. (Minor formatting edits.)
The report discusses four hurdles towards fixing the overall transportation technician shortage:
• The old perception that these are "grease monkey" jobs with limited career advancement, low pay, and low status. Parents and students are not aware how advanced technology and competition have dramatically increased the skill levels, compensation and career opportunities for bright, ambitious students.
• Waiting to the end of the education pipeline to see who is interested. Changing perceptions will require building a pipeline into the industry—before parents and students have committed to "college for all", before students have decided that they aren't interested in STEM subjects in high school, and before the old perceptions eliminate any interest among parents and career counselors in learning more about the opportunities in the transportation technician occupations.
• "Every employer for himself". Without some form of a focused, collective action, the transportation industry will suffer from inadequately financed, fragmented efforts to solve these problems. A solution requires pooling resources and consistent public messaging to change perceptions and build a talent pipeline.
• Competition from other skilled trades. With only a small percentage of students interested in going into a skilled trade vs. seeking a college degree, the competition among all the skilled trades for those students is fierce. However, starting wages for auto technicians are among the lowest across the skilled trades. Add to that the fact that entry-level technicians are expected to arrive at their first job with their own tools and it does not make the career very attractive, compared with other choices. (Minor formatting edits; emphasis TechForce's.)
More information:
SEMA Career Day information and registration
"New TechForce Report Reveals Supply Shortage Growing, Unable to Match Pace with Demand"
TechForce Foundation, June 26, 2018
"Transportation Technician Supply Report"
TechForce Foundation, June 26, 2018
Featured image: SEMA's 2017 career event is shown. (John Huetter/Repairer Driven News)
Share This: