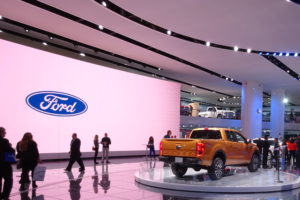 Ford announced Wednesday it would soon begin to dynamically adjust parts prices in real-time using MyPriceLink.
The automaker expects to go live with the software in the fourth quarter, just a few days away.
Ford will be the second OEM to use the system, which was originally developed jointly by General Motors and OEConnection before being taken over by OEConnection.
That's two OEMs down on the way towards OEConnection's 2017 prediction that every automaker would one day use its now-patented technology. Estimating service providers, whose software can integrate MyPriceLink, had also predicted in 2015 that other OEMs would follow General Motors' lead.
OEConnection in 2017 said it had talked to multiple automakers about the product.
MyPriceLink allows OEMs to react to market conditions and more aggressively compete against alternative parts.
"Using a variety of data attributes to determine the appropriate collision part list price at a specific moment in time, MyPriceLink does away with the static price tapes of the past and aims to give Ford dealers a competitive advantage," Ford wrote in a news release Wednesday.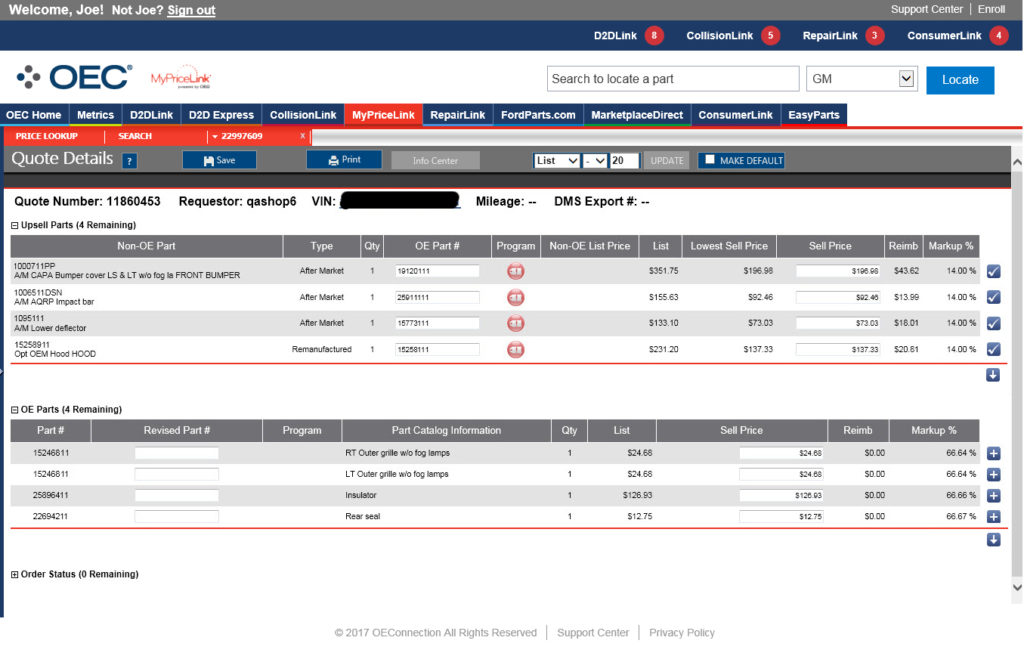 "MyPriceLink will aid in protecting our list prices and how they are used in the marketplace, while also providing fast and effective delivery of the dynamic list pricing for the transaction," Ford global collision business and strategy manager Jennifer Boyer said in a statement. "MyPriceLink is just one tool we are using to help ensure quality repairs, value and availability of original equipment parts for our customers."
The system generated controversy when announced in November 2014 at SEMA, and so GM put the project on hold and consulted with stakeholders.
The product was refined over the course of the year and launched Dec. 1, 2015 — fully integrated into shops' estimating systems without change to businesses' workflow at all.
Rather than being a huge disruption, Eck said some users had told him the launch was "'really a non-event.'"
By August 2017, OECollision collision Vice President and general manager Bill Lopez said GM was using MyPriceLink "to great (effect)." MyPriceLink was taking 125 million "pricing requests" daily — essentially, a shop, dealership or insurer selecting a part and receiving a quote in an average time of less than half a second. The system hadn't encountered serious issues and was predicted to be able to keep up with expanded demand.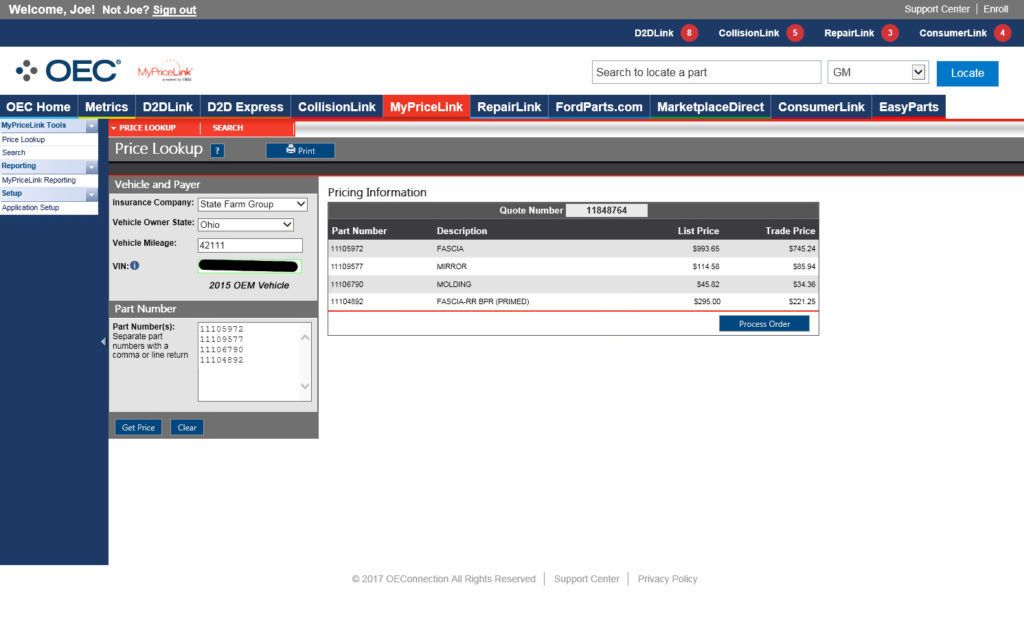 Images:
The 2019 Ford Ranger sits in the Ford booth at the 2018 North American International Auto Show. (John Huetter/Repairer Driven News)
A redacted screenshot of MyPriceLink via OEConnection is shown. (Provided by OEConnection)
Share This: