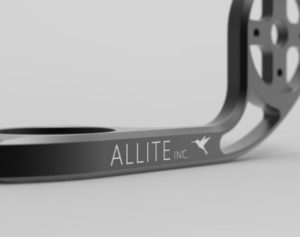 Allite last month said its "high-performance" Super Magnesium was now on the market for the auto industry.
"Lighter and stiffer than aluminum, less expensive than carbon fiber and with the lowest carbon footprint of any structural material throughout the value chain, Allite Super Magnesium is the premier choice for industries spanning aerospace, automotive and aerospace and beyond, to sporting goods, electronics, medical equipment and more," the manufacturer wrote in a news release.
Allite singled out automotive as one of the industries that "especially stand to benefit, due to the lightweighting properties of the material, which allow for lighter mechanical and structural components that do not compromise strength or quality."
The company's website states that Super Magnesium "had only been authorized for use in classified defense and aerospace application…until now."
"The superior benefits of magnesium are becoming more well-known and it is exciting to see Allite Super Magnesium delivering a material that can benefit such a vast array of industries," Ohio State University material science and engineering proessor Alan Luo said in a statement. "In addition to being earth friendly, magnesium has outstanding specific strength as a lightweight material, making it a wise choice for the transportation industry and beyond."
Magnesium is 33 percent lighter than aluminum but stronger and stiffer, according to Allite.
The metal can be more expensive than aluminum, but Allite marketing and product development director Morten Kristiansen told Gear Junkie this wouldn't be the case for Super Magnesium. (Whether that would be the case for automotive-grade magnesium as opposed to bicycle-grade magnesium is unclear.)
"It will be positioned at comparable pricing with aluminum," Kristiansen told Gear Junkie. "Less expensive than carbon fiber."
Allite wrote that it had "broken down the barriers in working with magnesium" and called Super Magnesium "a new and exciting brand with superior standards."
---
Learn more about OEM structural repair at Repairer Driven Education
Learn more about OEM structural architecture Nov. 1 during the SEMA show in Las Vegas at "The Rules – and Challenges – of Structural Repair on Modern Architecture" with Dan Black of FCA, Robert Hiser of the Auto/Steel Partnership, Shawn Hart of Audi and Mike Kukavica of Porsche. The OEM Collision Repair Technology Summit course is part of the Society of Collision Repair Specialists' Repairer Driven Education Series Oct. 29-Nov. 2. Register here for individual RDE classes or the series pass package deal.


---
The Super Magnesium's benefits include improved corrosion resistance, according to Allite.
"Due to the high purity grade and the proprietary content of rare-earth elements, ALLITE SUPER MAGNESIUM has corrosion rates of the same order as some corrosion-resistant aluminum alloys," the manufacturer wrote. "Through our proprietary process we have reduced the impurity levels to an absolute minimum to mitigate corrosion effects. Depending on the part and the use case, galvanic corrosion can be completely eliminated through coating and isolation solutions."
Allite also said its plasma electrolytic oxidation system "produces hard and dense ceramic coatings that are optimized to provide a combination of important properties and benefits," mentioning such traits as hardness and strain, wear and fatigue tolerance.
It described three alloys which seem to have potential for automotive applications.
AE81 is designed specifically for application where weldability is a priority in combination with excellent strength and good elongation.
ZE62 is designed to deliver a superior combination of elongation and strength. It's a high-performance alloy that enables shapes and structures never before possible, primarily through forging processes.
WE54 is designed for excellent castability and offers weight reduction without compromising performance. It maintains its mechanical properties at elevated temperature and offers excellent machinability. (Emphasis Allite's.)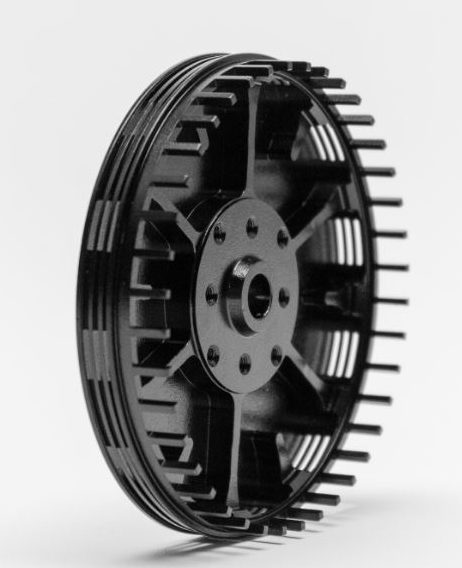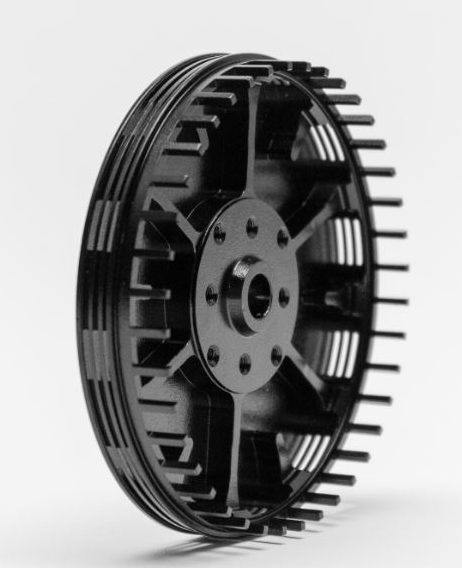 "We are thrilled to unveil Allite Super Magnesium and all of the superior benefits that it provides to brands and products across a variety of industries," Allite President Bruno Maier said in a statement. "With an exceptional strength-to-weight ratio and high-performance composition, Allite Super Magnesium is simply the best choice for any distinguished brand seeking materials to make their products lighter, faster, stronger, and more environmentally friendly."
We asked if Allite saw a Super Magnesium automotive application more in the body-in-white structure or the closures and panels (the 2017 Chrysler Pacifica, for example, uses both a magnesium instrument panel and a magnesium liftgate inner).
"We see the application as BIW," Maier wrote in an email, though he noted, "Our focus is on materials development and not manufacturing of vehicle frames."
He anticipated the substance would be more likely to find a home on higher-end vehicles.
"As a Material Sciences company, we're capable of providing a number of different solutions for body-in-white," Maier wrote. "The volume will be related to the material chose. Allite Super Magnesium is high end material, so would more likely apply to luxury models at smaller quantities."
Allite also said that unlike other magnesiums, Super Magnesium was engineered to melt instead of burn at 1,200 degrees Fahrenheit.
Asked if Super Magnesium parts would likely remain replace-only despite this reduced flammability, Maier indicated such restrictions might be likely. Magnesium dust can be highly flammable.
"We would still recommend replace-only," he wrote in an email. "As with other magnesiums, we want to avoid the risk of dust through grinding."
More information:
Images:
Allite last month said its "high-performance" Super Magnesium was now on the market for the auto industry. (Provided by Allite)
According to Allite, this WE54 Super Magnesium alloy "is designed for excellent castability and offers weight reduction without compromising performance. It maintains its mechanical properties at elevated temperature and offers excellent machinability." (Provided by Allite)
Share This: