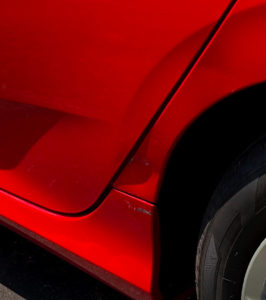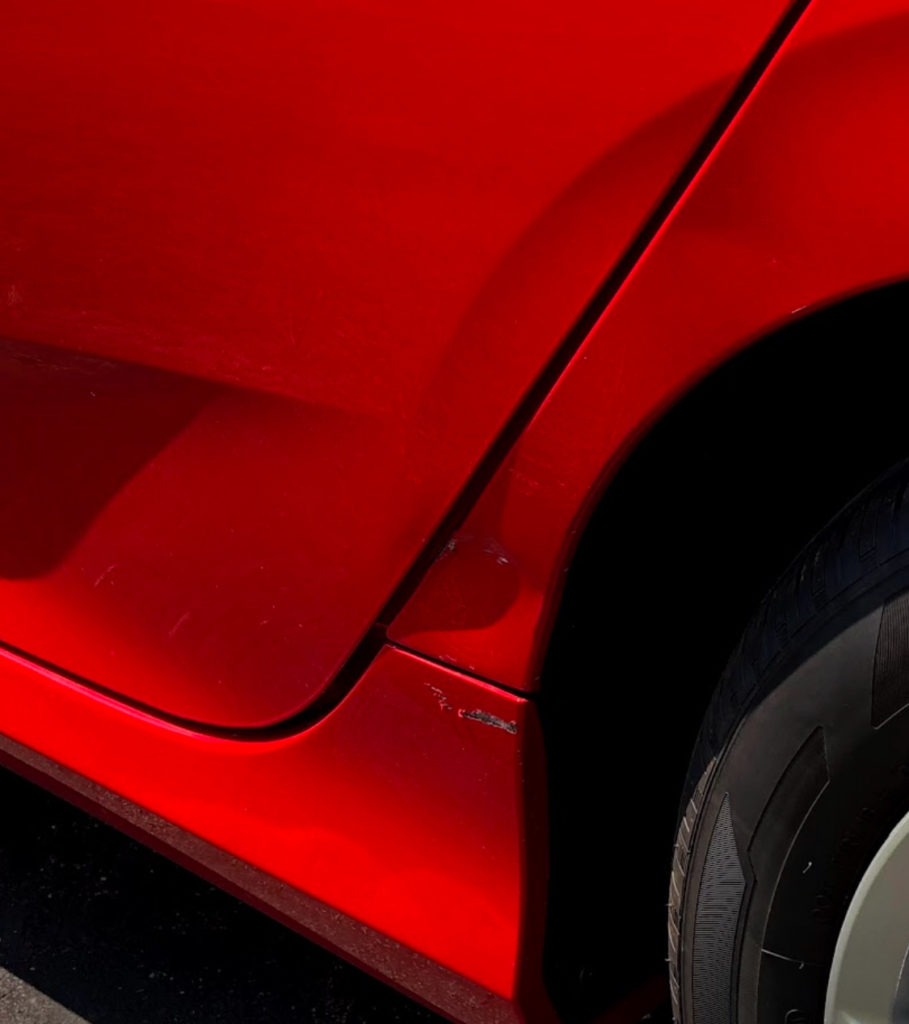 A customer is planning an Ohio Department of Insurance complaint following State Farm's repeated refusal to pay for a post-repair diagnostic scan.
A State Farm policyholder backed into Gerald "Frankie" Spradlin's 2017 Honda Civic in August, damaging the lower driver's-side rear door, quarter panel and rocker panel.
State Farm paid an hour of labor for a pre-scan, which didn't show any codes. But the carrier refuses to pay for a post-repair scan by Three-C Body Shop, despite a Honda position statement and the fact that the repair itself has triggered at least one DTC.
"There is a code B0092-87 / No Signal From The Left Side Impact Sensor (second) from it being disconnected stored in the system now," Three-C process manager David Rice wrote to Spradlin. "Again, some of these type codes do clear when reassembled. However, that still doesn't ensure that features are 100%. Thus the need for the Post Scan to confirm ALL safety systems are functioning as designed. I went ahead had our technician do a Mid-Scan (typically not done until reassembled) to see if there are any codes present. I attached the report to this email."
The post-repair scan revealed "everything's cleared," but "of course," you couldn't assume this would be the case, Rice said.
Honda wrote in a 2017 position statement that all vehicles dating back to at least 1996 involved in a collision must be scanned before and after a repair, also noting after the latter: "Any repair that requires disconnection of electrical components in order to perform the repair will require a post-repair diagnostic scan to confirm if the component is reconnected properly and functioning."
"We will need to disconnect the battery as well as any electrical components (wiring) with-in 12" of the repaired area during the welding process," Rice wrote to Spradlin. "This is  to ensure that Electromagnetic Pulses do not surge throughout the electrical system during stud welding the panel to return it to pre-accident condition."
"I attached a photo of the wiring in the repair area," Rice also wrote. "There are multiple connectors in the area. One being a SRS Sensor that will need to be disconnected and will need addressed in a post scan …"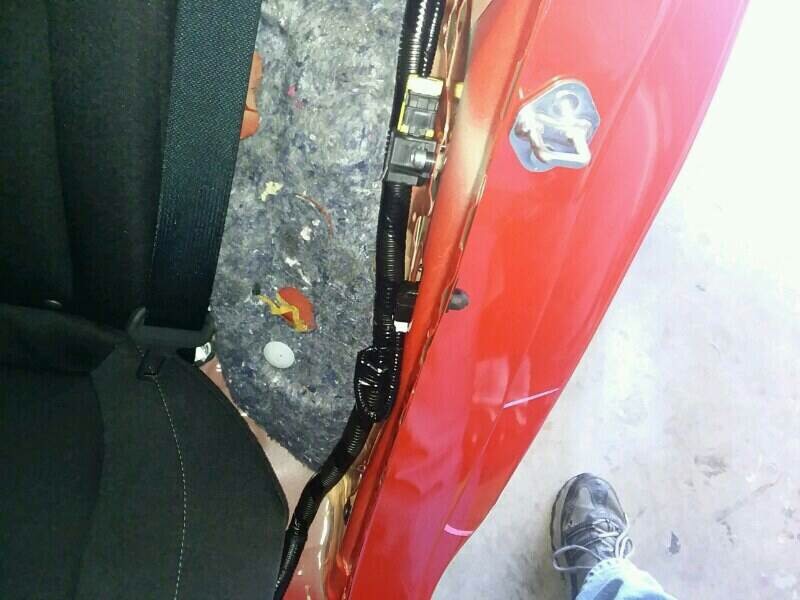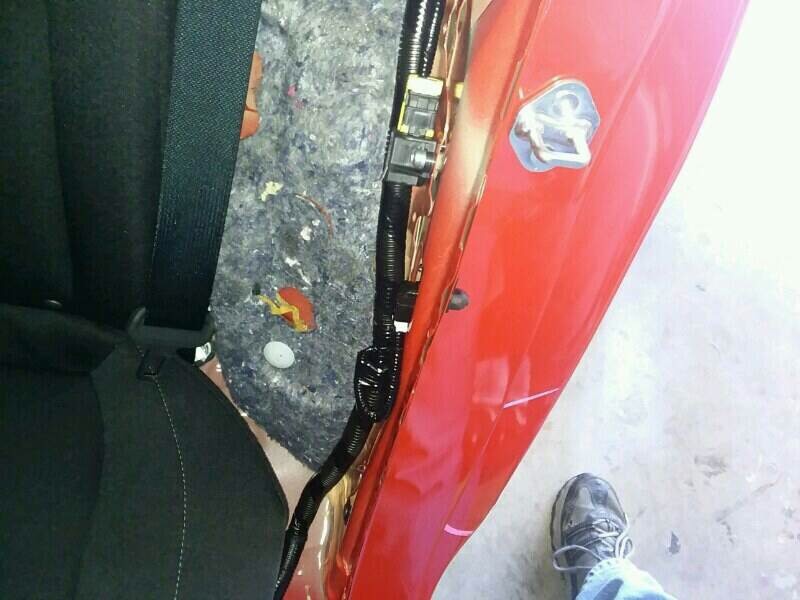 Honda defines a "collision" as "damage that exceeds minor outer panel cosmetic distortion."
"The check confirms sensor operation and that no binding or damage exists in the relationship between the seat frame, weight sensors, and floor pan," Honda wrote.
"If the damage was enough to cause damage to the inner ¼ panel in what we call the 'dogleg' area. I would say it is more than 'minor' cosmetic damage," Rice wrote to Spradlin. "so yes it exceeds it in my opinion."
Spradlin said he'd been "very methodical" and checked the damage severity repeatedly with Rice to see if it fit Honda's definition.
"And in response to your previous question," Rice wrote. "This does extend beyond and outer panel cosmetic repair. It is now in the "dog leg" (Pillar) area creating a more than an outer panel cosmetic repair.
"… Yes sir….the damage extended to the inner jamb of the ¼ panel."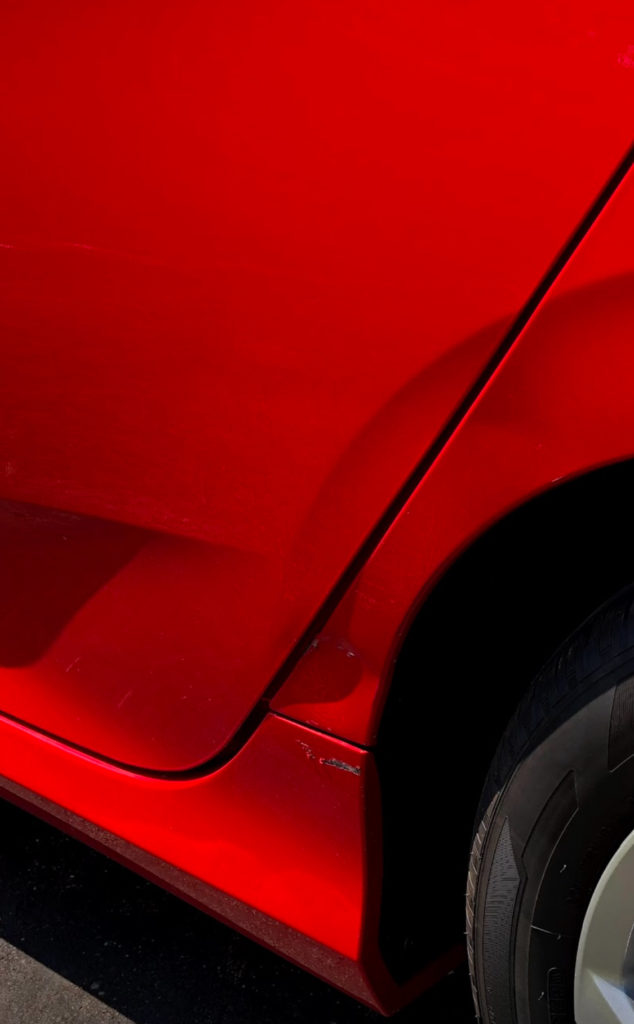 "State Farm has nothing to share with Repairer Driven News," State Farm public affairs specialist Anna Bryant wrote in an email when contacted for comment about the various points in this story.
Rice said Three-C has experienced several issues with State Farm, "on Hondas especially." He noted that the carrier had approved pre- and post-repair scans on a 2018 Ford produced by an OEM with no position statement, but refused on Honda, which had a "strong" statement.
State Farm was "absolutely" refusing to pay for scans on other customers, and "they're still denying it" even when open codes are found in a mid-process scan, according to Rice.
He said a refusal to post-scan vehicles has been an ongoing issue with State Farm for "well over a year," ever since Three-C became a ProFirst-certified shop.
---
Learn more about calibration during Repairer Driven Education
Seeking more insight on scanning and calibration? Learn more during the SEMA Show in Las Vegas with "Understanding Shop Liability in this new Era of Diagnostics, Calibrations and Programming" with Michael Quinn and Chuck Olsen of AirPro, Aaron Clark of Assured Performance, Scott Kaboos of Honda, Nick Notte of I-CAR, Jack Rozint of Mitchell and Todd Tracy of the Tracy Law Firm, and "The importance of ADAS system resets when performing wheel alignments during the collision repair process" with John Shewbridge of Hunter. The sessions are part of the Society of Collision Repair Specialists Repairer Driven Education Series Oct. 29-Nov. 2. Register here for individual RDE classes or the series pass package deal.


---
After the carrier's refusals, Three-C bills State Farm claimants out-of-pocket, Rice said. Most claimants will pay, "which I think is ridiculous" that State Farm pushed them to this, Rice said. Some customers refuse and are asked to sign a hold-harmless, he said.
Three-C must be able to look at a customer and say, "'Your vehicle is right,'" Rice said.
Spradlin recalled being told the carrier was refusing to pay for the post-scan for reasons including that the pre-scan didn't return any diagnostic trouble codes.
"My recollection is that State Farm initially refused to cover the cost of any diagnostic scanning," Spradlin wrote in an email. "This initial refusal, as I recall, hinged heavily on the perceived scope of damage which, wasn't to the extent necessary for State Farm to agree that any diagnostic scanning was prudent, let alone 'required'. State Farm eventually agreed to pay for a pre-repair diagnostic scan, the results of which State Farm then used to justify denying coverage for the OEM-required post-repair diagnostic scan. Honda does not require a post-repair diagnostic scan based on the results of a pre-repair diagnostic scan, which is also required by Honda. Honda's post-repair diagnostic scanning requirements are based on the scope of damage exceeding minor outer panel cosmetic distortion and the repair(s) requiring the disconnection of electrical components in order to perform the repair(s). It seems as though State Farm has invented its own prerequisite to deny coverage for a post-repair diagnostic scan of my vehicle, despite having access to information that originates directly from my vehicle manufacturer, which outlines the specific conditions necessary to 'require' a post-repair diagnostic scan. Again, the pre-repair scan results are NOT among those conditions." (Emphasis Spradlin's.)
Also, as Rice mentioned, electrical components were clearly disconnected — including one related to the supplemental restraint system.
The only way to truly be sure was to do a post-repair scan, Spradlin agreed.
Spradlin researched the items being denied and found the Honda position statement as well as the 2011 recognition among industry trade groups that OEM repair procedures were the standard of care. He also notes I-CAR's declaration that OEM repair procedures should be followed.
Spradlin also found a CollisionWeek video of the NACE 2016 panel featuring multiple OEMs — including Honda — and State Farm claim consultant Chris Evans. Spradlin pointed to a variety of Evans' comments declaring the insurer's recognition of scanning and position statements.
"My experience with State Farm is not in line with many of the sentiments that Mr. Evans expressed," Spradlin wrote in an email.
Among those statements: Asked by moderator Mike Anderson (Collision Advice) if State Farm had any guidelines regarding scanning, Evans replied, "It goes back to the technology that is affected by the collision or as a result of the repair of the collision."
He said that if "a scan is required, based on the extent of damage and the existence of that technology, we make that consideration and we pay for those processes."
Spradlin said he took the issue to a State Farm agent, whom he recalled "seemed to agree with my position on the matter' and contacted the other driver's agent. Spradlin said he also contacted the other agent but didn't hear back. However, he then received a letter from a State Farm claim specialist declaring, "Please note that the State Farm agent office is unable to assist with handling claim questions."
Spradlin said the issue wasn't just scanning, it was "'Are we not going to follow OEM requirements?"
He said "it's ridiculous" they wouldn't be followed and asked: If State Farm could say some are not necessary, where would it stop?
He also recalled asking an associate of his State Farm claim handler (who wasn't available) what standards were informing the carrier's opinion.
"The representative with whom I spoke referred me to 'repair industry standards' when I asked what standards were informing State Farm's opinion regarding the scans," Spradlin wrote. "She hung up on me shortly thereafter, as I continued to press her for specific standards that would contradict the OEM requirements in question."
He said he Googled the notion of "these so-called 'industry standards'" and found our April coverage of experts on Collision Hub's "Repair University Live" dismissing the notion that anything existed as a standard outside of OEM procedures.
Spradlin also recalled asking a State Farm representative to acknowledge that Honda requires the work even though State Farm wouldn't cover it.
"He responded that we had been over it several times; however, I was and still am unclear as to whether State Farm disagrees with the OEM scanning requirements or if State Farm disagrees that the scans are OEM requirements," Spradlin wrote in an email.
Rice recalled that years ago, a State Farm representative told his Select Service shop to repair a vehicle as though their family was in it.
"Now, it's not like that now," he said.
More information:
"SUBJECT: POST-COLLISION DIAGNOSTIC SCAN AND CALIBRATION REQUIREMENTS FOR HONDA AND ACURA VEHICLES"
Honda, October 2017
"NACE Pre and Post Collision Repair Scanning and Calibration Panel Discussion"
CollisionWeek YouTube channel, Aug. 31, 2016
Images:
Damage to Gerald "Frankie" Spradlin's 2017 Honda Civic met Honda's threshold to count as a "collision," according to Three-C Body Shop. The car was backed into by a State Farm policyholder. (Provided by Spradlin)
Wiring needed to be disconnected on Gerald "Frankie" Spradlin's 2017 Honda Civic due to welding studs for dent pulling on the exterior, according to Three-C Body Shop. (Provided by Spradlin)
Share This: