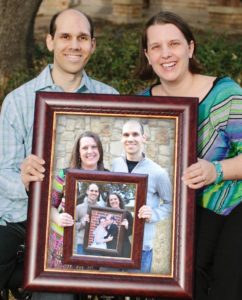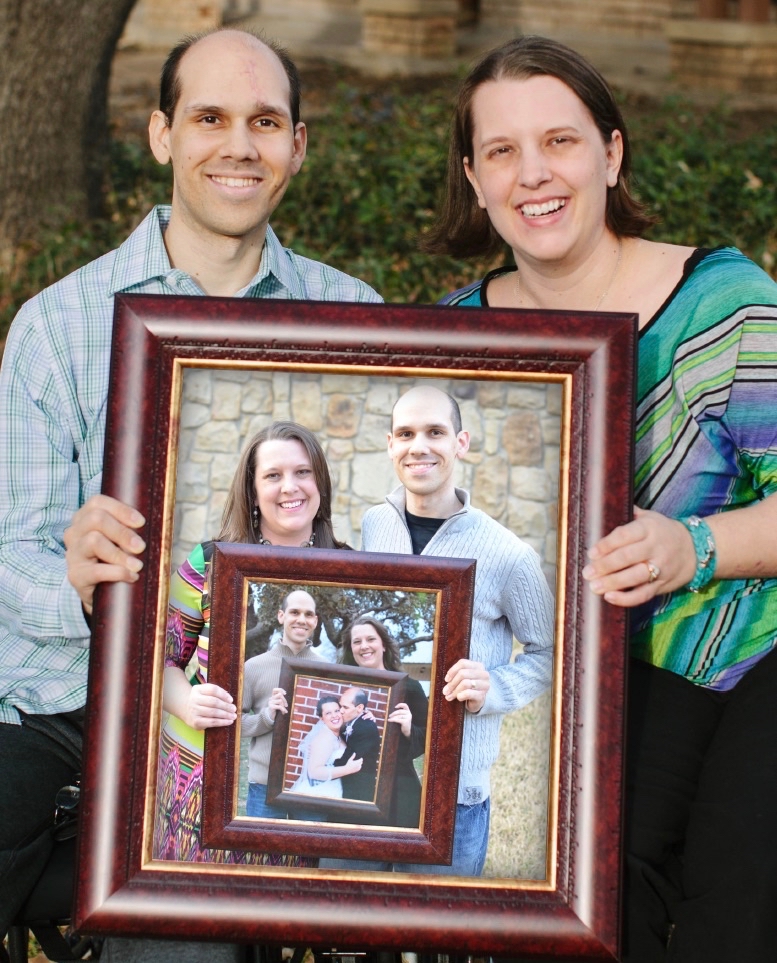 The couple who successfully sued John Eagle Collision Center over a roof repair have dropped a related case against State Farm.
State Farm had reimbursed the $8,500 2012 hail damage repair in which John Eagle panel-bonded a replacement roof to a 2010 Honda Fit rather than using the welds dictated by Honda OEM repair procedures, according to records and the deposition of John Eagle Collision Center director Boyce Willis. (Editor's note: All highlighting in hyperlinked documents done by Tracy Law Firm;  redactions done by Repairer Driven News, Tracy Law Firm.)
An expert for the plaintiffs said the use of 3M's 8115 panel bonding adhesive compromised the roof's ability to manage collision energy for the unibody vehicle, leading to a more severe collision experience for its subsequent owners, Tracy's clients Matthew and Marcia Seebachan. The couple suffered serious injuries and were trapped inside the burning Fit in 2013 after T-boning a hydroplaning 2010 Toyota Tacoma which traveled into their lane.
A Dallas County civil jury found John Eagle Collision's repair liable for 75 percent of the Seebachans' ordeal, which worked out to $31.5 million of the $42 million damages awarded along with the October 2017 verdict. The Seebachans later settled with the shop for an undisclosed amount.
The Seebachans and attorney Todd Tracy (Tracy Law Firm) followed this win by suing State Farm in October 2017 for more than $75,000, alleging the insurer was behind the shop's decision to use the adhesive. They'd originally filed a similar lawsuit against State Farm in early August 2017 but dropped the case without prejudice to avoid delaying the John Eagle Collision trial, according to a Tracy representative.
This time, both State Farm and the Seebachans agreed Oct. 1 to dismiss the case with prejudice, meaning it can't be filed again. Each side will cover its own costs and attorney fees.
"Plaintiffs and Defendant jointly stipulate the Court may dismiss with prejudice all claims that Plaintiffs asserted or could have asserted against Defendant in this lawsuit," the Seebachans and State Farm wrote Oct. 1. The court agreed and ordered the case closed Oct. 3.
Tracy said Thursday there are no plans to pursue litigation in a state or local court.
"The case has been resolved satisfactorily to both sides," he wrote in an email.
The allegations
Shop and insurer estimates shared by Tracy's firm do not appear to specifically indicate a direction or suggestion by State Farm to use adhesive. In a deposition, body shop director Boyce Willis describes its roof adhesive repair technique as a standard operating procedure and declares the panel bonding to be better than the plug and spot welds Honda demands.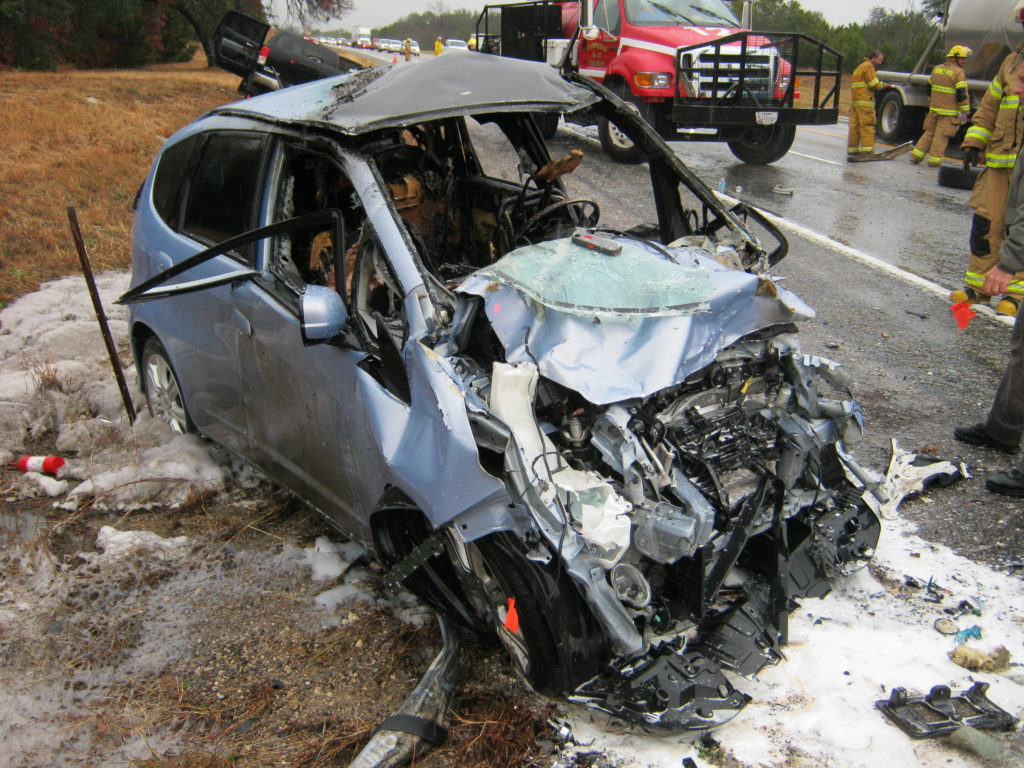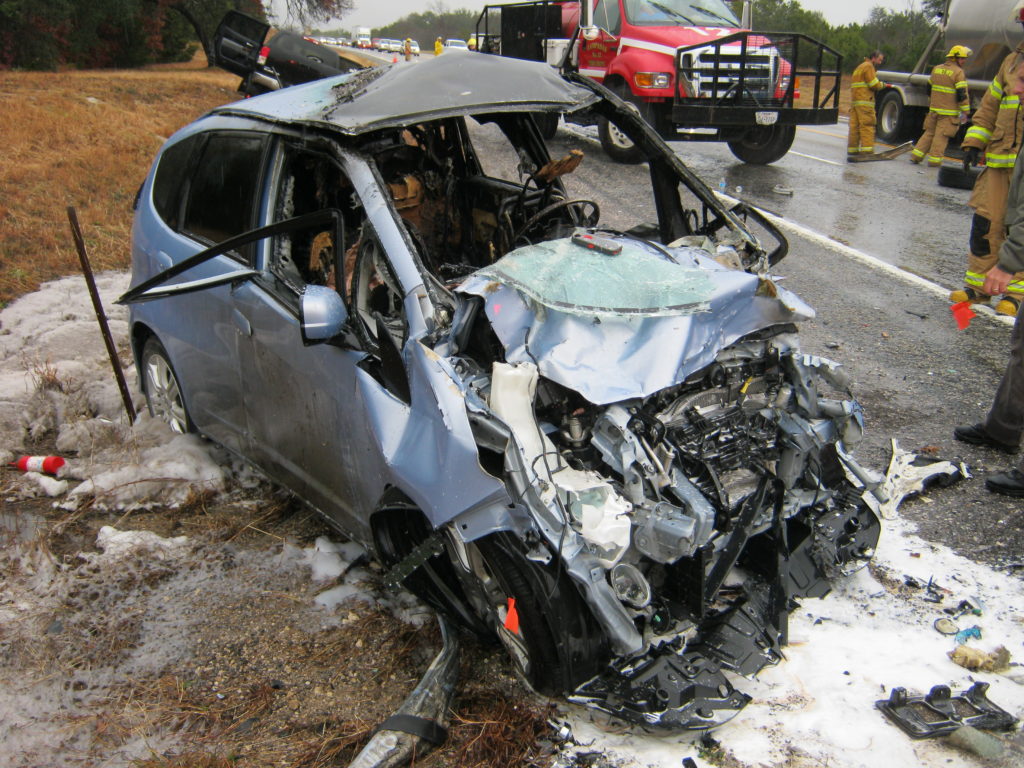 The lawsuit against State Farm keyed off of Willis' deposition comments about the power an insurer can have over a collision repairer.
A. (Adhesive) is — it is a accepted repair alternative, based on our cars and insurance certifications.
Q All right. And let's have an agreement today that we don't use the word "insurance." Can we — is that cool?
A. Well, unfortunately we're guided by insurance.· So — the — if you brought your car into my shop, right, the insurance company's going to dictate what — how we're going to repair your car.
Q. I understand. But the — but you — your — as a certified body shop, you have to — you — the — the insurance company cannot trump the OEM specifications, correct, sir?
A. Yes, they can.
Q. Where does it say that?
A. By not paying the bill.
The lawsuit concluded based upon Willis' comments that "State Farm dictated to John Eagle how the car was to be repaired, i.e., to use adhesive rather than spot welding. Furthermore, according to John Eagle's corporate representative, State Farm can "trump" the OEM (Honda) specifications because the repair facility needs to get paid. However, profits should never trump safety."
It also alleged that State Farm "forced" the repair.
---
See Todd Tracy at 2018 Repairer Driven Education
Learn more about liability for repairs during the SEMA Show on Oct. 30 with "Understanding Shop Liability in this new Era of Diagnostics, Calibrations and Programming", featuring Michael Quinn and Chuck Olsen of AirPro, Aaron Clark of Assured Performance, Scott Kaboos of Honda, Nick Notte of I-CAR, Jack Rozint of Mitchell and Todd Tracy of the Tracy Law Firm. The session is part of the Society of Collision Repair Specialists' Repairer Driven Education Series Oct. 29-Nov. 2. Register here for individual RDE classes or the series pass package deal.


---
State Farm in an October 2017 answer denied the allegation that it coerced or dictated to John Eagle how the repair should be done. The carrier also denied that it could "'trump'" OEM repair procedures.
"Defendant denies that it dictated to John Eagle how the vehicle was to be repaired. Defendant denies that John Eagle's representative testified that State Farm dictated to John Eagle how the Plaintiffs' car was to be repaired," State Farm wrote. "Defendant denies that it suggested use of adhesive rather than spot welding. Defendant denies that it can, or did, "trump" the OEM (Honda) specifications. To the extent alleged, defendant denies that it let profits "trump" safety. …
"Defendant denies that it coerced or enticed any body shop to not follow vehicle manufacturer's procedures, cut corners, take safety shortcuts, or do anything that jeopardizes members of the motoring public."
The lawsuit also alleged, "State Farm controls body shop revenues and profits by forcing body shops to take shortcuts that jeopardize the safety of not only their customers, but also unsuspecting third parties who may later own and/or ride in these vehicles. In effect, State Farm secretly and covertly plays Russian Roulette with its customers and the public by forcing body shops to choose their profits over the safety of the motoring public. Citizens are mandated by law to have insurance, and, consequently, insurance premiums. Insurance companies should be mandated to not interfere with how a vehicle is repaired so shortcuts that endanger people's lives are not taken. These safeguards existed with the 2009-2013 Honda Fit body repair manual but Defendant forced the repair facility to violate the repair manual."
"Defendant denies the allegations in the first two sentences … Defendant is without sufficient information to admit or deny the remaining allegations," State Farm wrote in its answer to that paragraph.
SEMA 2017
About a month after filing the second State Farm lawsuit, Tracy attended SEMA 2017 and suggested more lawsuits against carriers might be coming. But this ultimately proved a nonstarter, Tracy wrote in an email Thursday.
"The lawsuit idea never caught traction for pressuring shops to perform bad repairs," Tracy wrote.
"If the right case came around with good evidence, I would take the case."
We asked at the time about the argument that a shop could always just refuse the repair the insurer sought.
"When you're holding a gun to somebody's head, I don't think that's much of a choice," he said then. And a DRP facility who wanted to say no would be afraid of losing the partnership, he suggested then.
But Tracy did encourage shops to take some initiative as well, calling for a "groundswell" of opposition to insurer requests for repairs that would violate OEM repair procedures.
He said last year that for "far too long," a handful of shops were "raising hell" but not joined by their peers.
When collision repairers fight back, "that's when this verdict will make a difference," Tracy said then, accusing insurers of seriously injuring or killing thousands of policyholders over decades.
He asked shops to think about being bullied to the point where they "set out your kid's baseball coach in a time bomb" and encouraged them to never put profit above customer safety.
Rather than relying on a release drafted by "some little s—head lawyer" to dodge liability for a bad repair — "You may be protected, but could you live with yourself?"– Tracy suggested shops instead tell a customer in writing that the non-OEM repair would be unsafe and you're going to fix it using manufacturer procedures. Tell them you'll to take what the carrier pays, and sue the carrier for the difference, he suggested.
"This is it," Tracy said in 2017. "This is a defining moment in your industry."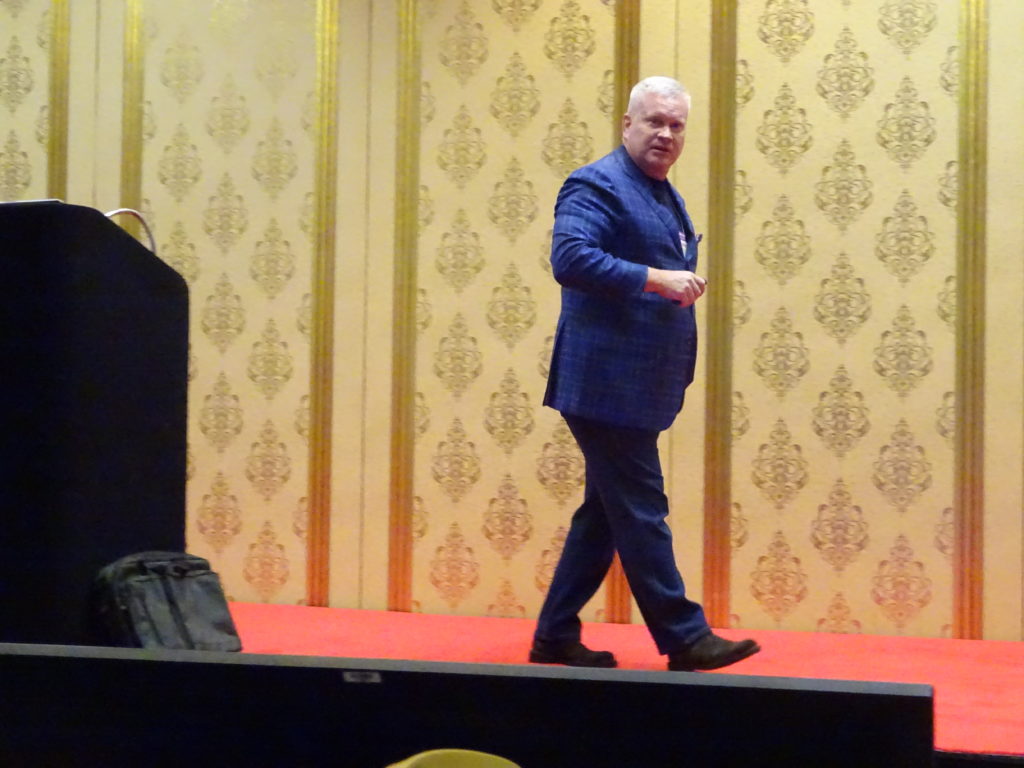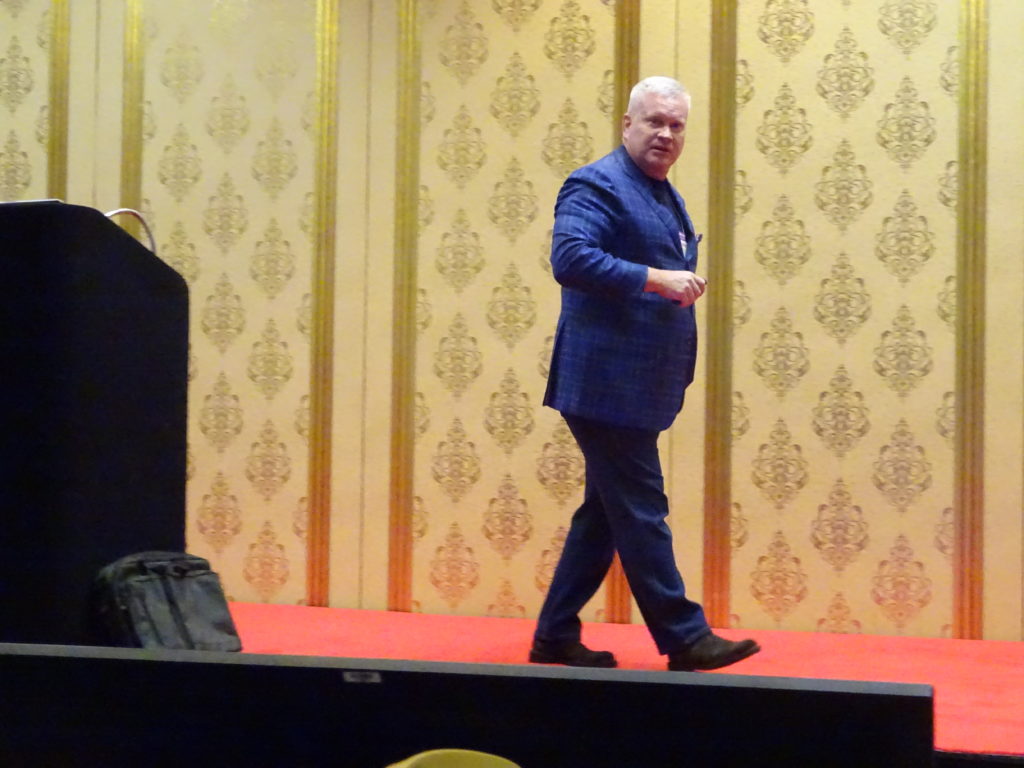 Images:
Matthew and Marcia Seebachan were seriously injured after their 2010 Honda Fit collided with a hydroplaning 2010 Toyota Tundra. (Provided by Tracy Law Firm via PRNewsFoto)
This 2010 Honda Fit burned following a collision with a hydroplaning 2010 Toyota Tundra. (Provided by Tracy Law Firm via PRNewsFoto)
Todd Tracy, the attorney responsible for a $42 million verdict largely falling upon a Texas dealership body shop (later settled for an undisclosed amount), at SEMA 2017 offered collision repairers ways to avoid suffering the same fate. (John Huetter/Repairer Driven News)
Share This: