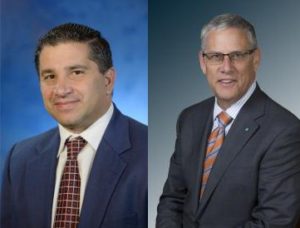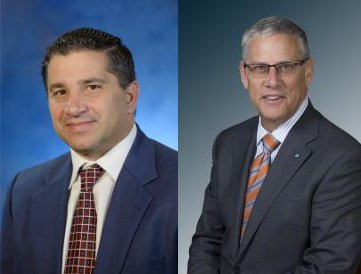 Though PPG and likely other paint manufacturers might have to raise prices to compensate for higher logistics and supply expenses, one market trend might be in body shops' favor, at least for the short term.
PPG said Thursday its customers, the distributors who sell to body shops, had too much inventory last quarter. It's possible other paint companies' networks were in the same boat, based on PPG's description of how it and jobbers miscalculated demand.
PPG's organic automotive refinish sales globally fell by a "low-single-digit percentage year over year," trending lower as the quarter progressed, CEO Michael McGarry told analysts in a third-quarter earnings call Thursday. (Special thanks to Seeking Alpha, whose transcript of the earnings call helped us check quotes.)
He attributed this in part to reduced demand in the U.S. and Europe because of the higher inventory at PPG's customers.
Chief Financial Officer Vincent Morales said 2016 and 2017 were "very strong" for automotive refinish, and PPG and its customers expected this to continue into 2018. Though the first half of 2018 "wasn't as strong," distributors bought from PPG hoping the refinish demand growth would continue, he said.
"It hasn't," Morales said.
---
Learn more from PPG at Repairer Driven Education
Learn about paint aesthetic trends and how they could affect your shop at  "Current and Future OEM styling trends and the Impact on Refinish," at 3-5 p.m. Tuesday, Oct. 30, during SEMA. Instructors include PPG collision segment director of marketing Jennifer Boros; Frank Jemiola, pigments global technical manager; Darin Poston, collision segment application specialist; and John Thomas, PPG automotive OEM color technical manager. The session is part of the Society of Collision Repair Specialists' Repairer Driven Education Series Oct. 29-Nov. 2. Register here for individual RDE classes or the series pass package deal.


---
Few natural disasters occurred, and miles driven (which correlates to crashes) only rose 0.3 percent, according to McGarry. Collision claims were down 1 percent for the year while total losses have risen 1 percent, which hurt demand from shops, he said.
Distributors had more items on hand then they needed, and were selling off the surplus rather than buying new inventory from PPG, according to McGarry.
"Our customers are saddled with higher inventory levels," Morales said.
However, "we're still doing quite well" if one examines the end sales to body shops rather than PPG's sales to jobbers, McGarry told analysts. PPG had so far this year convinced a net 3,000 body shops around the world to switch to its brand, he said.
Asked if the inventory issue would end this quarter or continue into the first quarter of 2019, McGarry said he was more confident "than anything" that the fourth quarter would be the end of it, but there were still "some unknowns."
"We see this as transitory," McGarry said. He said he had no concerns about the automotive refinish business long-term.
More information:
Seeking Alpha transcript of third-quarter PPG earnings call
Seeking Alpha, Oct. 18, 2018
PPG third-quarter 2018 earnings call
PPG, Oct. 18, 2018
Featured image: PPG Chief Financial Officer Vincent Morales, left, and CEO Michael McGarry are shown. (Provided by PPG)
Share This: