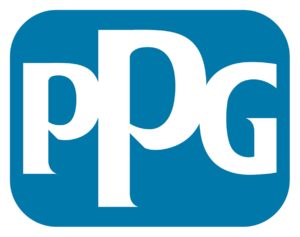 Collision repairers hoping for pricing relief on paint might be out of luck for a while, based on a PPG assessment of raw materials and logistics expenses that seem likely to challenge other manufacturers as well.
PPG CEO Michael McGarry told analysts Thursday on a third-quarter earnings call that the company had experienced its highest quarter of cost inflation since the trend began two years ago. In addition to elevated raw materials costs, logistics expenses were up "north of 20 percent" over July-September 2017, he said. (Special thanks to Seeking Alpha, whose transcript of the earnings call helped us check quotes.)
Some of these costs are being passed on to customers, with the company averaging a 2.3 percent selling price increase across all of its lines in the third quarter. McGarry said PPG increased prices in all of its businesses last quarter, and "more increases are on the way."
The company has made "significant progress on increasing selling prices" and "we have secured further price increases for the fourth quarter," he said earlier. He said the company will prioritize working with customers next quarter on further price initiatives.
About 75 percent of the cost of goods sold was raw materials, while freight costs were mid- to high-single-digit percentages of sales depending on the business unit, Morales said.
McGarry said he thought the year-over-year inflation on raw materials would at least "moderate" because of the spike seen in the prior year's quarter. Logistics cost inflation would "remain elevated," he said.
Tariffs had begun to add "modest" costs to raw materials, he said.
---
Learn more from PPG at Repairer Driven Education
Learn about paint aesthetic trends and how they could affect your shop at  "Current and Future OEM styling trends and the Impact on Refinish," at 3-5 p.m. Tuesday, Oct. 30, during SEMA. Instructors include PPG collision segment director of marketing Jennifer Boros; Frank Jemiola, pigments global technical manager; Darin Poston, collision segment application specialist; and John Thomas, PPG automotive OEM color technical manager. The session is part of the Society of Collision Repair Specialists' Repairer Driven Education Series Oct. 29-Nov. 2. Register here for individual RDE classes or the series pass package deal.


---
Asked if there was a chemistry issue driving the increase, McGarry said "you have everything."
Epoxys, titanium oxide, solvents, reactants, resins, MDI, TDI and emulsions — "those are all impacting us," he said.
McGarry said he anticipated raw materials pricing on customers to rise by low- to mid-single-digit percentages this quarter. He called 2019 "very early" to call but anticipated less inflation than 2018.
Asked when pricing would catch up with raw materials, McGarry said "I would say the gap is closing," but it depends on inflation in the first quarter of 2019. He noted that PPG was slower to start pricing increases than competitors and it would have to raise prices "all through 2019."
Morales said PPG was "getting momentum" in pricing and securing increases in most regions and "all of our businesses."
Morales said PPG's price increase efforts really took off in the fourth quarter of 2017.
"We are targeting more pricing across our whole portfolio," he said.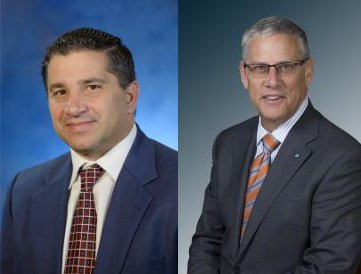 "Our expectation is to close the gap" between raw materials prices and what PPG was charging for them, Morales said. He felt that this would be possible in the fourth quarter of 2018.
However, McGarry said oil was on PPG's "watch-out list." He said he felt titanium oxide costs would be less of an issue in the future, but solvents and other materials affected by oil prices would be a concern.
McGarry said oil was $48 a barrel last year and $70 this year. Xylene rose 30 percent, and propylene rose between 23-45 percent depending on the region, he said.
Morales said that while the year-over-year comparisons look bad, raw materials were flattening in price sequentially. He said PPG felt that in 2019, commodities would only trade based upon supply and demand. "That's important," he said.
The increase in logistics costs was a "global issue" — there weren't enough truckers anywhere, according to McGarry.
"I don't think this is going to go away," he said.
Other macroenomic trends look good for PPG — and body shops, by extension. McGarry said U.S. economic activity was expected at a similar pace this quarter, and automakers' production ought to be similar as well to the prior year's October-December.
More information:
Seeking Alpha transcript of third-quarter PPG earnings call
Seeking Alpha, Oct. 18, 2018
PPG third-quarter 2018 earnings call
PPG, Oct. 18, 2018
Images:
PPG's logo is shown. (Provided by PPG)
PPG Chief Financial Officer Vincent Morales, left, and CEO Michael McGarry are shown. (Provided by PPG)
Share This: