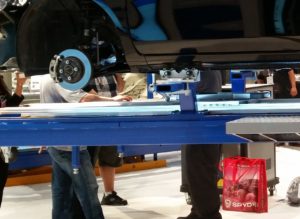 About 64 percent of collision repairers who ask report consistently being paid to clean the pinchweld substrates before clamping and repairing damage left by the clamps, according to the latest "Who Pays for What?" survey.
"In my opinion, that 64 percent who say they are paid always or most of the time for this should be 100 percent," Collision Advice CEO Mike Anderson, one of the survey's authors, wrote in the report. "I have not found any vehicle manufacturer or any frame equipment company that says it's okay to secure a fixture clamp to pinchwelds without first removing all undercoating and seam sealer. If this isn't done, it increases the likelihood that the vehicle can slip when you are pulling it, causing further damage or adversely impacting the accuracy of the measurements. So those coatings need to be removed in order to perform a proper and safe repair."
I-CAR discussed the need to remove and restore substances on the pinchweld in 2015.
"One of the most commonly overlooked operations when it comes to setting up a vehicle is the removal of seam sealer and undercoating from where the pinchweld clamp will be placed," I-CAR wrote. "If seam sealer or undercoating is left in the area, not only will it plug the teeth of the clamp, but it may also allow the vehicle to slip in the clamps. This could also result in an incorrect measurement due to the vehicle shifting. After removing the pinchweld clamps, seam sealer and undercoating must be reapplied to restore appearance and corrosion protection.
"Another common issue occurs when positioning the clamps. Always check the backside of the pinchweld for other parts such as fuel lines, brake lines, or wiring harnesses that may require removal or relocation."
However, in some cases, the repairer shouldn't be anchoring with the pinchweld at all.
"Some automakers do not approve mounting or anchoring in the pinchweld area at all, so always follow manufacturers' recommendations," Anderson wrote.
---
Learn more from Mike Anderson during Repairer Driven Education
Seeking more insight from "Who Pays?" co-author Mike Anderson? Learn more during the SEMA Show in Las Vegas with his course "OEM Repair Procedure Best Practices" on Oct. 31. The session is part of the Society of Collision Repair Specialists Repairer Driven Education Series Oct. 29-Nov. 2. Register here for individual RDE classes or the series pass package deal.


---
The 64 percent is up 2.6 percentage points from 2017, but the study has a margin of error of 3.7 percentage points on questions with 700 respondents.
Between 496-585 repairers responded to the July study's inquiry about how frequently eight of the nation's Top 10 insurers agreed to reimburse "Body labor to remove undercoating and seam sealer from pinch-welds prior to clamping vehicle for pulling, and to repair clamp damage after pulling (does not include refinishing labor)."
Between 22.4 and 24.6 percent of those repairers reported that they'd never asked the carriers to reimburse the work at all.
State Farm and USAA were the most likely to reimburse the work, with State Farm "always" paying it for 48 percent of the shops and USAA doing so for 42.8 percent. The surveys typically find those two carriers to be the most receptive. The next highest was Nationwide, always covering it for for 37.1 percent of the repairers.
Shops involved in direct repair programs for all eight insurers reported success (though not 100 percent of the time) in billing for the operations as well.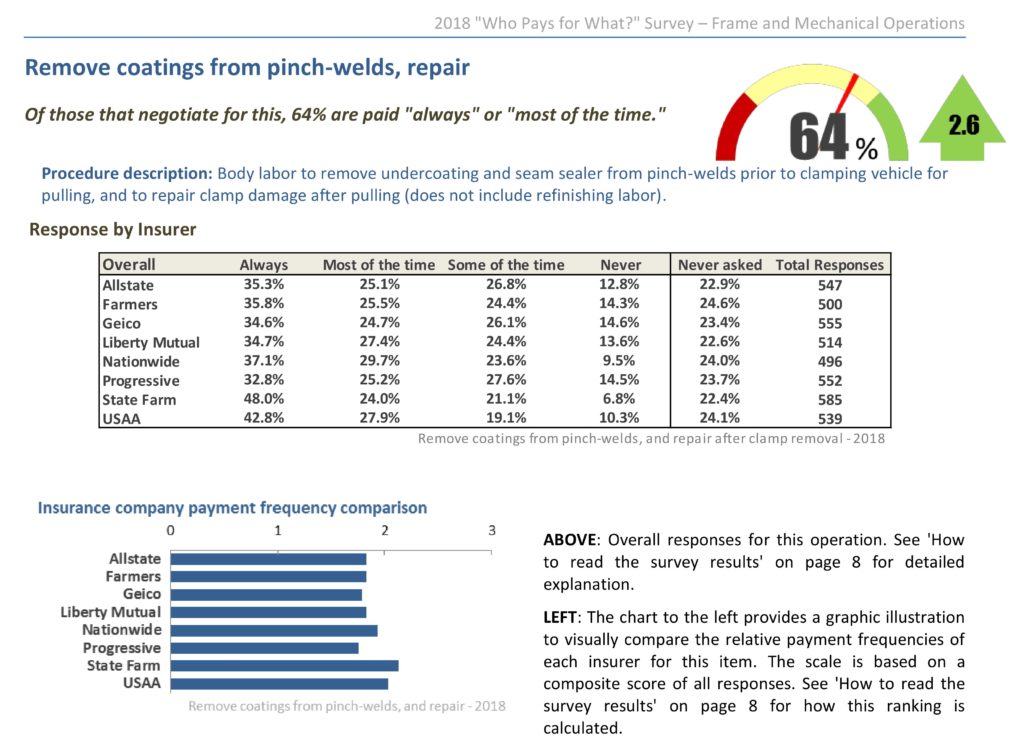 The quarterly "Who Pays?" studies by Collision Advice and CRASH Network ask how often collision repairers are successful in collecting reimbursement from some of the nation's largest insurers for a variety of operations not always included within estimating system times.
Help the industry by taking the current "Who Pays for What?" survey on aluminum and shop supplies here through Oct. 31. All answers are kept confidential — data is published only in the aggregate — and participants receive a copy of the report. Collision Advance and CRASH Network indicate the survey takes about 15-25 minutes and should be completed by "a shop owner, manager or estimator who is familiar with the shop's billing practices and the payment practices of the largest national insurers."
The Database Enhancement Gateway provided the "Who Pays?" study examples of both CCC and Audatex confirming pinchweld clamp repair was not included.
"Any damage to a pinch weld would be a manual entry and would be added at the estimator's discretion," Audatex wrote in response to a 2017 inquiry about a 2011 Lexus IS 250 sedan. "Variables exist including but not limited to severity of damage that varies due to style of anchoring and the amount of force required to complete the repair."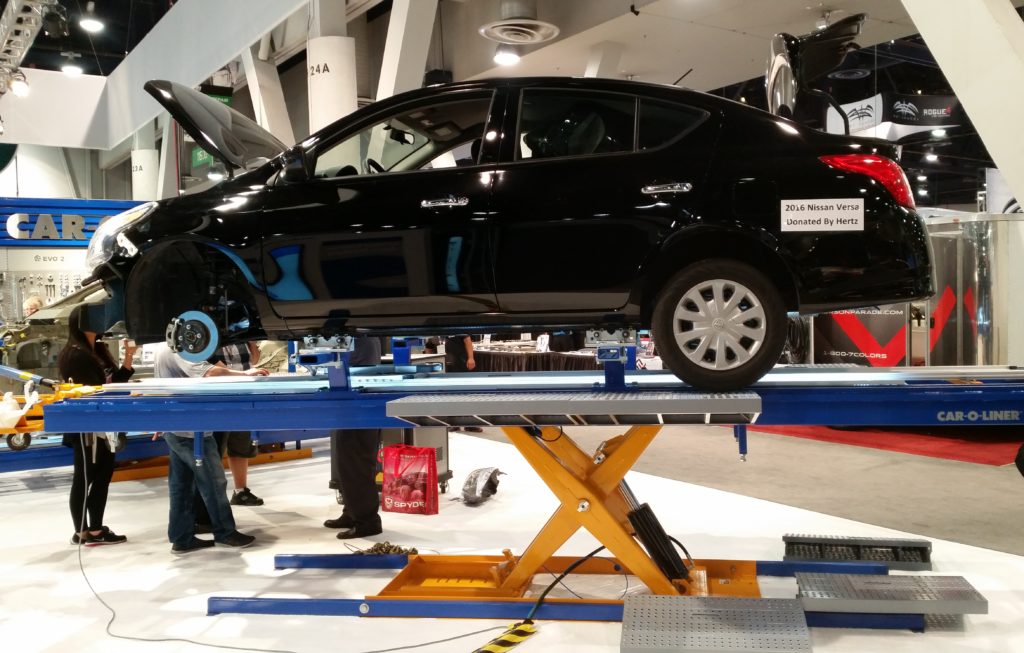 The information provider said it counted pinchweld repair as among the exclusions described in the Database Reference Manual Section 4-2 passage: "Replace labor does not include additional labor to repair the replaced panel and or adjacent panels which may become distorted, burned or damaged by welding, drilling, grinding and straightening."
CCC quoted a long series of not-included operations in replying to a user asking in 2018 about adjacent panel repair on a 2017 Toyota Corolla.
That MOTOR Guide to Estimating section mentions "Pinch weld clamp damage repair" and "Undercoating, tar or grease removal" as among the work not included within any CCC labor times.
Correction: An earlier version of this report incorrectly described the current "Who Pays for What?" study. It polls shops on aluminum and shop supplies topics. The article has since been updated to correct this.
More information:
Take the 2018 aluminum, administrative procedures and shop supplies "Who Pays for What?" survey
July 2018 "Who Pays for What?" frame and mechanical work results
"Pinchweld Clamps Best Practices"
I-CAR, Sept. 16, 2018
Images:
A 2016 Nissan Versa is held by its pinchweld on a Car-O-Liner at SEMA 2016. (John Huetter/Repairer Driven News)
About 64 percent of collision repairers who ask report consistently being paid to clean the pinchweld substrates before clamping and repairing damage left by the clamps, according to a July 2018 "Who Pays for What?" survey. (Provided by CRASH Network and Collision Advice)
A 2016 Nissan Versa is held by its pinchwelds on a Car-O-Liner at SEMA 2016. (John Huetter/Repairer Driven News)
Share This: