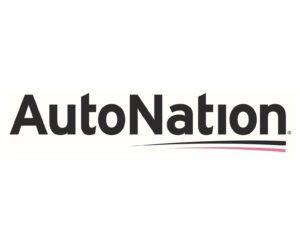 AutoNation reported "high demand" for its aftermarket collision parts in a third-quarter earnings call with investors last week.
"We've increased our focus on Customer Care Brand Extension initiatives, which includes Precision Parts, collision centers, collision parts and AutoGear," Customer Care and Brand Extensions Executive Vice President Scott Arnold said. (Special thanks to Seeking Alpha, whose transcript helped us check quotes and confirm who said what.)
Arnold said the company would increase its Customer Care efforts in 2019, including collision parts and collision repair facilities tied to a dealership.
The company has been selling its own line of aftermarket collision parts.
"And, when you look specifically at AutoNation collision parts, we're a large wholesaler of OEM parts," Arnold said, according to the call. "But on the aftermarket parts we don't have as much of the demand history. We put together our own charting of demand and made assumptions to do that, but every month we get better with fill rates and inventory levels."
Arnold said the company was "maturing quickly on that" and said that as the company increases its fill rate and inventory scope, customer "demand continues to stay in front of us" and the rate of sales increases. "So we're very excited about that," he said.
CEO Mike Jackson said "the main thing that we're excited about is the high demand" for accessories, parts and "our collision parts."
He said this was "always nice to have."
Jackson said there was "somewhat of a mismatch" in terms of demand and inventory that it would address, but the company was expanding its footprint because of the demand.
But considering the returns and margins, "it's definitely very exciting," Jackson said.
He said the company would focus on a buildup, "which was already under way" and was "accelerated"  in the third quarter and through the end of the year.
AutoNation and AAA
In other recent AutoNation news, the company announced Wednesday it was "AAA's first national Approved Auto Repair (AAR) program partner."
AAA has approved 220 of AutoNation's more than 300 dealerships, according to the retailer.
The AAR program includes collision repair, glass and mechanical repair locations. Neither AAA nor AutoNation responded Wednesday to email inquiries asking if any of AutoNation's growing portfolio of collision locations were included. The company reported 82 collision shops as of Sept. 30.
"AutoNation provides AAA members greater access to trusted repair facilities in their local markets. AutoNation exemplifies the traits that AAA members expect, having provided a peerless experience to over 40 million service customers," AutoNation Customer Care and brand extensions Executive Vice President Scott Arnold said in a statement Wednesday.
"Partnering with AutoNation allows AAA to confidently expand the number of Approved Auto Repair facilities, ensuring all drivers have access to a trusted repair shop," AAA Automotive Vice President Margaret Pittelkow said in a statement. "The AAA stamp of approval indicates that the work will be done right, for a fair price, while delivering a great customer experience."
Three AAA branches were included among 2017's Top 20 insurers in the country; combined, they'd have had enough market share to be a Top 10 carrier. If AutoNation has joined the AAA direct repair program — or if it can leverage a mechanical partnership to do so in the future — it'd be a nice "get" for the chain's collision segment.
More information:
"AutoNation Announces New Partnership with AAA"
AutoNation, Nov. 7, 2018
Seeking Alpha transcript of third-quarter 2018 AutoNation earnings call
Seeking Alpha, Oct. 30, 2018
Third-quarter 2018 AutoNation earnings call
AutoNation, Oct. 30, 2018
Featured image: The AutoNation logo is shown. (Provided by AutoNation via PR Newswire)
Share This: