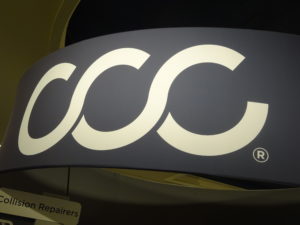 CCC last month updated its MOTOR Guide to Estimating P-pages to add included and not-included procedures and confirm there's no set time for a diagnostic scan within the nation's No. 1 estimating system.
Estimators, adjusters, owners and technicians will want to review these and other changes to ensure estimates continue to adequately capture and reimburse a proper and safe repair. (Customers paying out-of-pocket for repairs might also be interested.)
Changes on CCC's interactive, online MOTOR GTE are designated with a star and blue type. Here are some of the highlights from the new October 2018 version.
No standard time for scanning
CCC addressed the concept of diagnostic scanning in a 2016 MOTOR update. This year, it explained that it still couldn't provide shops or insurers with a standard time on how long a scan should take.
"Due to the variety of scan tools used, both OEM and aftermarket, as well as the variation from vehicle to vehicle and repair to repair, MOTOR is unable to develop a time that accounts for these different scenarios," CCC wrote. "Therefore, MOTOR recommends an on-the-spot evaluation to determine an appropriate estimated time to perform diagnostic scans for each repair."
Database Enhancement Gateway Administrator Danny Gredinberg said he had discussed the issue with CCC. He said he felt it was better to leave this value open, for there are "too many scenarios involved," he said.
A mechanic scanning a vehicle already knows the state of the vehicle based upon the customer complaint, but a collision shop faces "multiple scenarios."
The scan tool might not even communicate with the vehicle when attached due to the nature of the damage, or wires might be damaged by the collision, he said. Conversely, a  lighter hit might not require as much scanning time.
Different scan tools might behave differently as well, according to Gredinberg, giving the example of an OEM tool which have prerequisites before accessing a module, while an aftermarket tool might jump right to it.
He contrasted this with a wheel alignment, which he said had similar procedures regardless of alignment machine manufacturer. "There's only one way" to do it, he said, and "they're all performing the same measurement."
"Scanning is a little different," he said.
ADAS
CCC added a reminder that writers should check OEM repair procedures on vehicles containing advanced driver assistance systems.
"On vehicles that use advanced driver-assistance systems (ADAS), OEM repair information must be consulted to ensure repairs will not negatively impact ADAS functionality," CCC wrote.
CCC also warned shops not to screw up ADAS while repainting vehicles. Mil thickness, for example, can be a concern — the technology might not be able to "see" through too thick a coating.
"On vehicles that use advanced driver-assistance systems (ADAS), OEM repair information must be consulted to ensure repairs will not negatively impact ADAS functionality," the information provider wrote again there.
Gredinberg said having that warning in the refinish section helped convey that ADAS knowledge mattered in the paint department.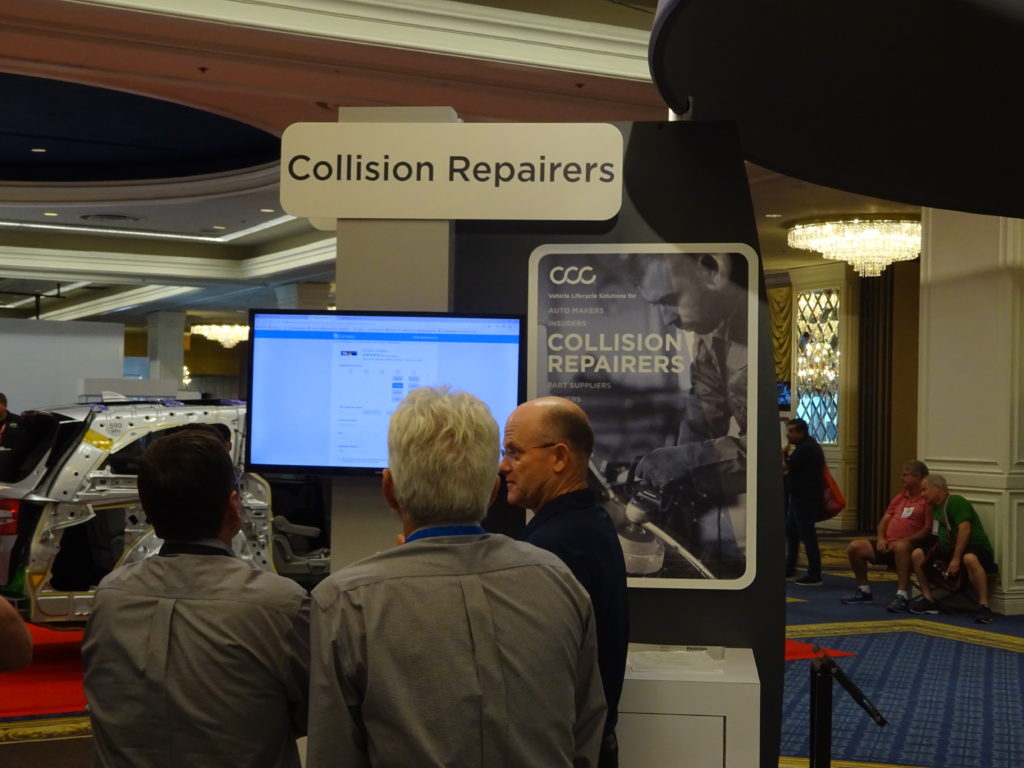 More not-includeds
CCC set the record straight on several general procedures by confirming they aren't included in any labor times. A shop or insurer would have to add them manually.
"Access to repair information/subscription cost" isn't included, nor is "Repair information retrieval/lookup," according to CCC.
Gredinberg said CCC's labor premise was probably the most commonly consulted part of its P-pages. So it was a "step in the right direction" as shops more frequently used repair procedures to have clarification that accessing them wasn't included, "almost like a material," Gredinberg said.
Gredinberg said the effort to get this inclusion "took a lot of inquiries" to the DEG.
The information provider also reported "Alignment, straightening, or verifying the dimensional accuracy of related parts" and "Trial-Fit of a component to verify dimensional accuracy of adjoining parts" weren't part of any labor times.
Gredinberg explained that just because the overall vehicle has been measured doesn't mean a part will necessarily fit correctly, and the only way to make sure everything's good is to test-fit a "known undamaged good part." He said sometimes a part must be test-fit and come "on and off multiple times" during the repair.
CCC's labor time don't include any of that, merely encapsulating the time to install a brand new part on a vehicle in perfect condition.
Finally, "Maintenance costs of building or equipment" isn't included, CCC wrote in the revised P-pages.
We asked about the distinction between this billable maintenance operation and a shop's general overhead, which might have already been captured in a labor rate.
Gredinberg said he interpreted this operation as work related to a specific repair.
He offered some examples: A bench a shop used for both steel and aluminum vehicles might need to be cleaned following an individual repair to avoid corrosion, and a specific structural repair might demand adhesive cleanup, he said. Or a situation might arise where "you have to rent fixtures," he said.
Fenders and seam sealer
Making good on an August promise to a DEG user, CCC expanded its fender outer panel listing to report, "Some replacement components may or may not be supplied with duplicated OEM caulk/seam sealer. This is not included in R&R time and requires an on-the-spot evaluation."
The user had pointed out that a replacement 2016 Chevrolet Silverado fender "does not come with seam sealer inside wheel house," though the factory one did.
Gredinberg on Wednesday also noted that seam sealer materials wouldn't be included, nor would work like duplicating the same sealer appearance and scuffing a panel if necessary. He encouraged shops to consult their materials manufacturer's instructions.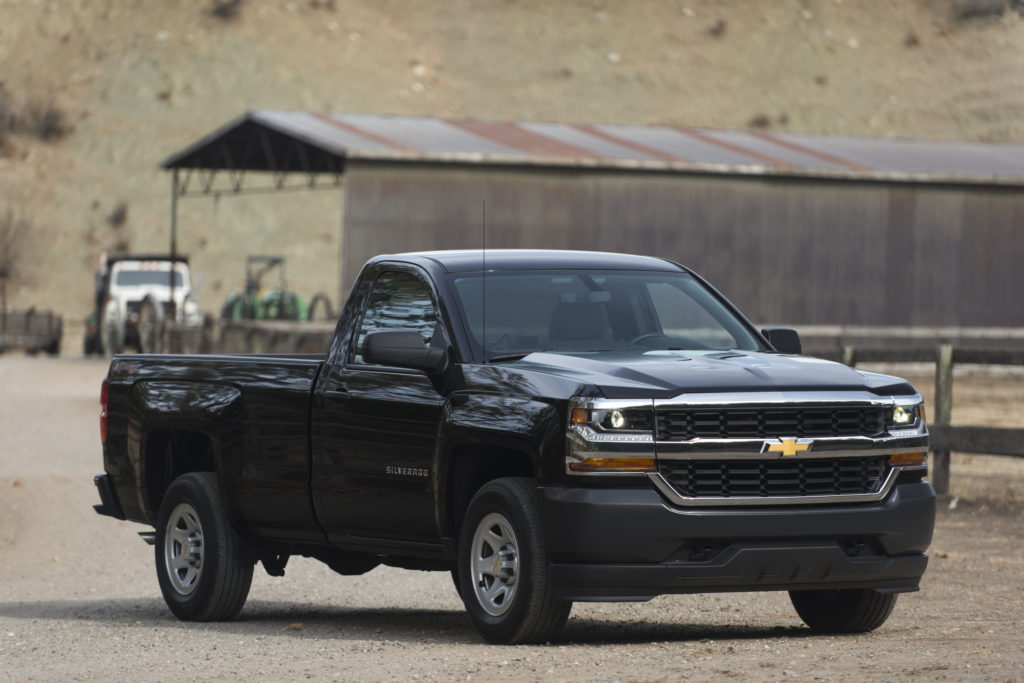 Refinishing
CCC made some major changes to its refinish P-pages in 2017, and it followed those up with numerous revisions this year explaining what else would and wouldn't be included.
Among them:
"Tinted clear as required by paint manufactures color formula" is included in times for three-stage finishes. However, "Tint clear coat to achieve color match" isn't.
It sounds the same, but it's not, according to Gredinberg. Applying the tinted clear is included, but mixing the clear coat to tint it wasn't, he said.
CCC also cleaned up a few items in the painting section.
CCC now refers to "Wet Bed application" instead of "Bonding/adhesion coat application" being included while blending adjacent panels in what Gredinberg said was probably a nod to current industry terminology.
CCC also declares that "Cover/mask recessed edges/jambs" isn't included when blending adjacent panels in a three-stage paint job. Gredinberg said this fixed a typo; the prior edition of MOTOR had incorrectly declared the step included in its labor time despite a similar operation not being included in other refinishing.
He said he noticed the discrepancy while working on a DEG tip and let CCC know.
Finally, "Masking of non-applicable area(s)" isn't included in stone chip guard application, which Gredinberg said he felt was "only fair" and brought CCC's guidance on it in line with its directions for other sprayable products.
"That's a pretty big deal," Gredinberg said of the new addition, noting that stone chip guard could be found on Hondas, Audis, Volkswagens and Chevrolet pickups. Masking the necessary areas was a "time-consuming process," he said, and pointed out that it also included materials as well as time.
Substrates
CCC won't identify all of the grades of a particular metal on a part where those qualities vary, only the "highest-grade material used," according to a new passage.
"Therefore, it is necessary to refer to the relevant OEM repair information to determine if component repair or replacement is required based on the precise area damaged," CCC continued.
Gredinberg said he felt that CCC identifying the highest-strength metal — the "most complex property," he said — would lead a shop to "forward-think" and perform future research into the part.
Know what you're doing
CCC expanded its labor time premise to note that the times assume shops know what they're doing and have the tools to do it.
"MOTOR assumes the repair facility is equipped with the necessary tools, equipment, and training to complete any given repair," CCC wrote.
CCC also rewrote language about times capturing "normal align procedure to insure proper fit" to state, "Reported times include normal adjustment procedures within the range of motion permitted by the fastener(s) or component to insure proper fit of the individual new part being replaced."
Gredinberg said he felt this passage removed language which was open to interpretation and defined a labor time as a vanilla part installation. In Gredinberg's view, it was "putting a firmer stance" as to what was acceptable. If the part doesn't fit without having to force it somehow (drilling a hole larger, for example), that's a problem.
This statement seems consistent with CCC's guidance on how to interpret its times, which hasn't changed:
OPERATION TIMES LISTED ARE BASED ON NEW UNDAMAGED PARTS INSTALLED ON NEW UNDAMAGED VEHICLES AS INDIVIDUAL OPERATIONS. TIME HAS NOT BEEN CONSIDERED FOR ALIGNMENT PULLS, DAMAGE-RELATED ACCESS TIME, DAMAGED, USED, REMANUFACTURED OR AFTERMARKET PARTS. SOME OPERATION TIMES ARE APPLICABLE AFTER BOLTED, ATTACHED OR RELATED PARTS HAVE BEEN REMOVED. REFER TO SPECIFIC FOOTNOTES ATTACHED TO OPERATION TIME LISTING.
RACED
Gredinberg said CCC also recently changed its RACED guide to estimating with recycled parts. He said the changes were about identical to those in the standard MOTOR guide, except for the language about fender seam sealer. (The assumption is that a recycled fender would still have the same seam sealer applied to it in the factory.) However, repairers should note of course that OEMs typically don't support recycled parts, and some of the operations described in the RACED guide might not be permitted under OEM repair procedures.
More information:
CCC, October 2018 edition
Database Enhancement Gateway CCC resources portal
Images:
The CCC logo sits above the CCC booth at SEMA 2018. (John Huetter/Repairer Driven News)
CCC's booth at SEMA 2018 is shown. (John Huetter/Repairer Driven News)
Seam sealer might not be included on a 2016 Chevrolet Silverado replacement fender. (Provided by Chevrolet; Copyright General Motors)
Share This: