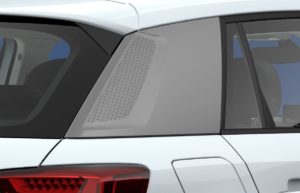 Audi on Monday said it has refined its "partial matting" process to the point where it can be done in volume production, calling it the first OEM to allow the customization.
The technique allowing Audi to etch custom designs in paint first appeared in 2016 on 24 "selection 24h" Audi R8 Coupe V10 plus models, and it was slated for 2017 R8 Spyders too. Audi also used the technique recently to etch the Audi logo on the side of the "TT 20 Years" special edition. (See the finished product with Car and Driver's gallery here.)
In 2016, the process was "mostly done by hand," according to Audi. However, Audi has added automation and now can matte a Q2 sideblade in about a minute with "pixel accuracy."
"Now, for the first time, we have succeeded in combining this extreme precision with the robustness of volume production," Audi project manager Marco Karig said in a statement.
The Q2 matting is a series of Y-shaped designs.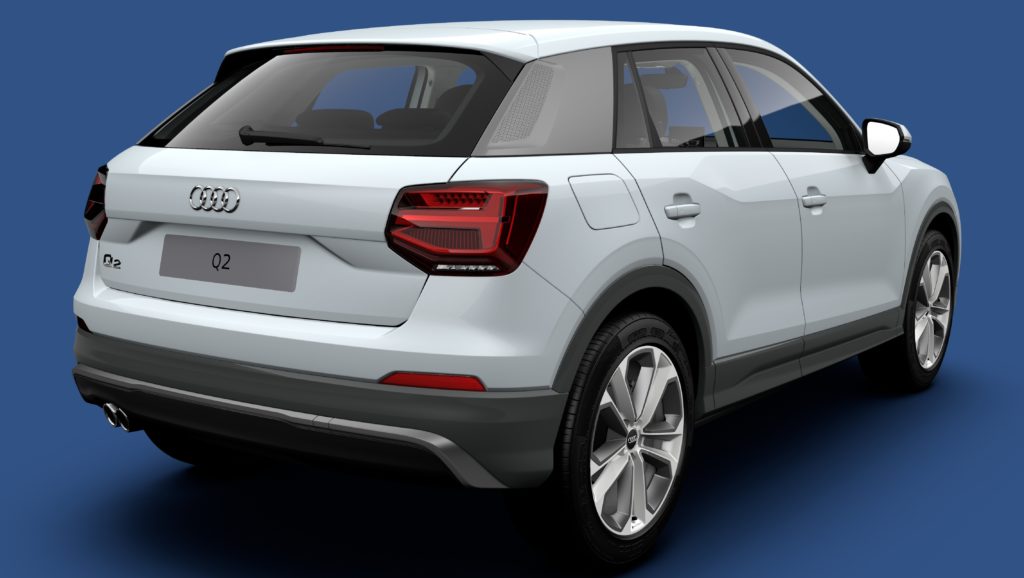 "In the first step, an employee sticks a template made of thin plastic film onto the painted component – in this case a sideblade of the Audi Q2," Audi wrote of the process today. "A specially developed system sprays the component under vacuum – similar to sand blasting – with a fine powder of crushed glass. This removes a few thousandths of a millimeter from the top layer of clear lacquer and at the same time roughens it slightly. This difference in surface structure allows the motif to stand out clearly after the template is removed."
The trick is to blast the paint with just the right amount of force that the paint isn't damaged, according to Audi.
Audi said the system has "abrasion resistance" and can be applied to any painted surface on a car.
"With this process, we have gained a great advantage over our competitors," Audi head of sheet metal and painting technology development Erhard Brandl said in a statement.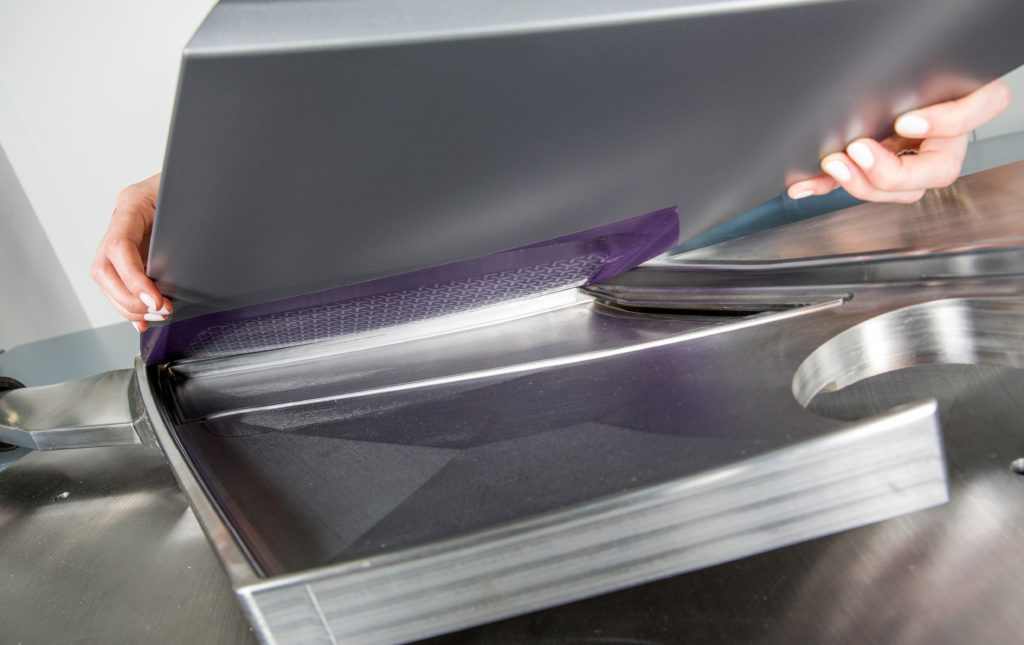 Though Audi on Monday referenced the matting on the Q2 expanding to other unidentified markets, Audi representatives said it was unclear if the company would use the technique on models in the U.S., which doesn't sell the SUV.
"We are evaluating," spokesman Mark Dahncke said, citing the question of vehicle repairs.
However, spokeswoman Sabine Taner said replacement matted parts could be ordered from the factory in the event a German body shop needed one, for it'd have no way to perform the matting itself.
"They come ready-to-install (painted and partially matted)," she wrote in an email. "Your assumption was absolutely right – there is no repair solution for the partially matted blades."
The customization could be attractive to any market interested in paying for that kind of individuality, which certainly sounds like America to us. If it caught on, it'd be an interesting new variable for shops, particularly in situations like the TT where the paint beneath the design matches the surrounding panels.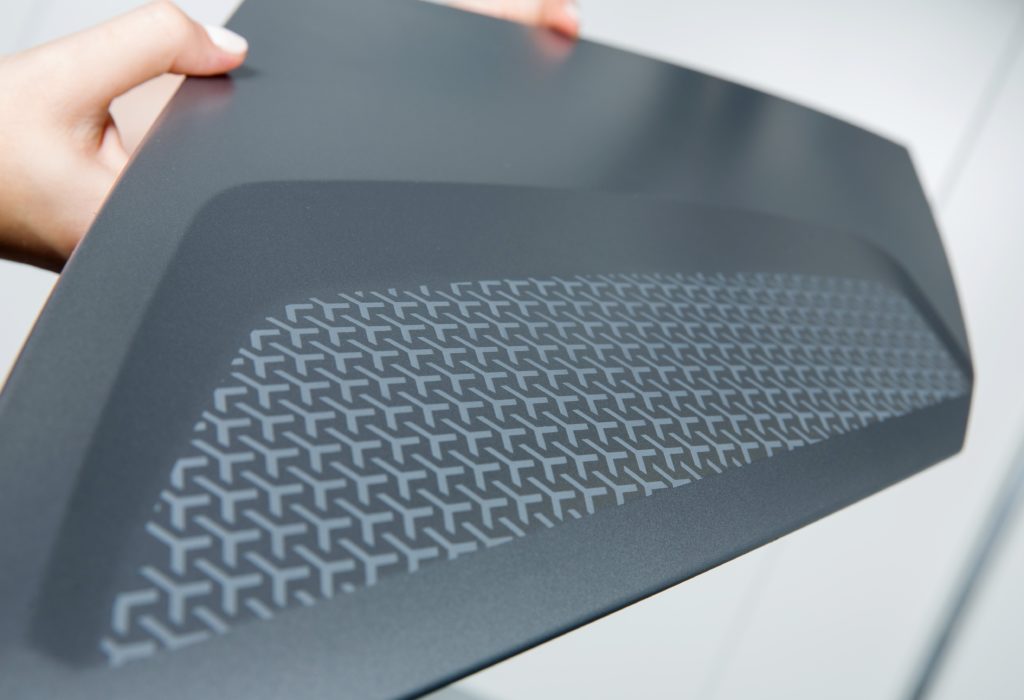 More information:
"Audi puts partial matting into volume production"
Audi, Oct. 5, 2018
Images:
The Audi Q2 #2 special edition in Germany features Audi's partial matting technology. (Provided by Audi)
Audi's partial matting application begins with a thin plastic film template. (Provided by Audi)
Share This: