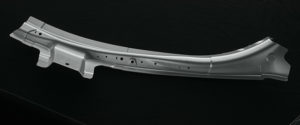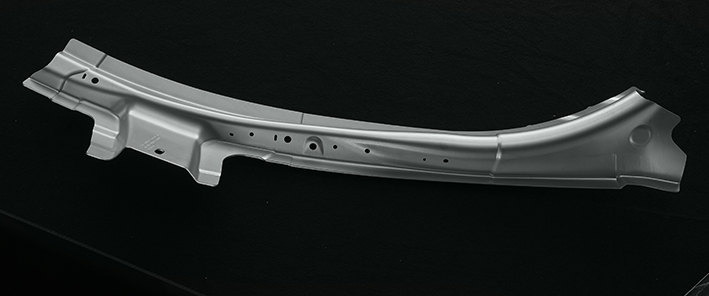 Refusing to cede structural components to the steel industry, Novelis on Wednesday announced it and Impression Technologies would team up to encourage automakers to use more hot-stamped aluminum.
Novelis said Impression held the rights to "Hot Form Quench," which can create "ultra high-strength aluminum for the high volume automotive and transport markets."
Recent vehicles seem to suggest a mixed-material trend of the aluminum industry owning vehicle doors, hoods and tailgates/trunks and fenders but steel winning the body-in-white, particularly with the incorporation of ultra-high-strength steels into passenger "safety cage" components like roof and frame rails and the A- and B-pillars.
But Novelis called out "hot formed Boron steel" — a source of higher-strength steels — and these types of body structures specifically in its Wednesday announcement, and it described a strategy to collaborate on "cost-effective solutions for lightweighting vehicles." Steel can have a price advantage over aluminum.
"Novelis will utilize ultra high-strength alloys, such as 7000 series, that offer higher levels of strength and lightweighting to compete with hot formed Boron steel in a wide range of strength and safety driven parts of automotive structures," Novelis wrote in a news release.
It said Impression's hot-stamping aluminum capabilities could aid in mixed-material vehicles.
"Combining our most advanced high strength aluminum alloys with hot stamping allows automotive designers and engineers to push the limits of what is possible for next-generation vehicle architectures," Novelis Chief Research and Development Officer Todd Summe said in a statement. "By leveraging the expertise of technology suppliers like Impression Technologies and others, Novelis is able to provide solutions to our customers' most demanding requirements throughout their development journey."
"We are delighted to be working with Novelis to accelerate the adoption of ultra high-strength aluminium formed using HFQ into the volume automotive and transport markets," Impression CEO Jonathan Watkins said in a statement.
Novelis external communications manager Mike Touhill said "the strategy is to be able to do niche volumes in the hundreds to mass production volumes in the hundreds of thousands."
However, he wrote that the volumes referred to aluminum parts, not actual vehicles sold; "i.e. you could have from 1 to 20 or more HFQ formed parts per vehicle. So for a high volume platform that means millions of parts."
Impression's "Hot Form Quench" technology was used to create the Aston Martin DB11 A-pillar. Its website also describes building a friction stir-welded cross member and door inner using the process.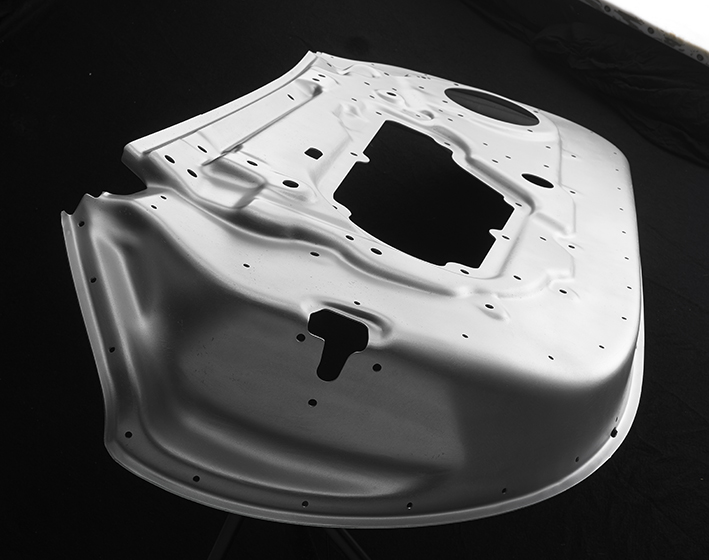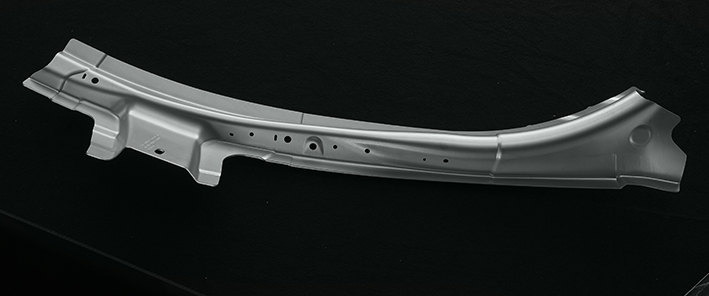 Novelis on Monday said it would work with OEMs and Tier 1 suppliers to encourage more aluminum usage, and last week, it announced plans to build Customer Solution Centers with "high-tech development machinery" to collaborate with automakers in at least three countries.
"Novelis will work with OEMs to determine how to maximize lightweight, high-strength aluminum to design the best solutions for specific applications at the right cost to better compete against steel and other materials," Novelis wrote.
The first one will open in Novi, Mich. Others are planned for China and Europe. (They're hiring, if you're interested.)
"The global auto industry is experiencing disruptive change in nearly every dimension, including electrification, autonomy and accelerated development times," Novelis CEO Steve Fisher said in a statement. "To meet rapidly evolving demands, we are developing the CSCs to help our customers innovate with aluminum for tomorrow's lighter, safer and better performing vehicles."
Novelis on Oct. 31 said it planned to focus on three items that absolutely matter to collision repairers: new alloys, joining and auto bodies..
Significant time and investment are being made to help manufacturers develop high-strength components for applications ranging from car doors to electric battery enclosures to full 'body in white' (BiW) design," Novelis wrote.
"… Novelis is currently bringing to market the next generation of high-strength aluminum alloys. Novelis Advanz™ 6HS-s650, Advanz™ 7UHS-701 and Advanz™ 7UHS-s702 will give automakers the highest-strength aluminum choice for BiW structural applications."
It also said Novelis Fusion 6HF-e200 is growing in popularity for OEMs and is suitable for "applications requiring deep drawing, such as complex body sides."
In terms of joining, Novelis said it was pursuing ways to attach aluminum to other metals. "Novelis' Fusion™ technology is proving advantageous for spot-welding and laser-welding needed for mixed-material architectures," the manufacturer wrote.
We should note that while structural parts going aluminum might open up new requirements for collision repairers, aluminum on the exterior of a vehicle still can demand a shop have dedicated tools and space and the correct training. Otherwise, the repairer still risks galvanic corrosion through steel and aluminum contact, among other issues.
A prime example of this seems to lie within GM's upcoming certification program. The OEM generally has built bodies-in-white out of steel. Yet it still demands all of its certified shops have aluminum capabilities similar to those required for the shops certified by aluminum F-150 manufacturer Ford.
GM had "too much aluminum" not to do so, GM customer care and aftersales collision manager John Eck said earlier this year. We'd guess a prime driver was the 2019 Chevrolet Silverado, which has a great deal of exterior aluminum despite GM sticking to a steel safety cage and frame.
More information:
"Novelis Partners with Impression Technologies"
Novelis, Nov. 7, 2018
"Novelis Announces Customer Solution Centers to Innovate Alongside Automotive Customers"
Novelis, Oct. 31, 2018
Images:
Impression Technologies' "Hot Form Quench" technology was used to create the 6XXX aluminum Aston Martin DB11 A-pillar. (Impression Technologies image provided by Novelis)
Impression Technologies' "Hot Form Quench" technology was used to create this door inner out of 6XXX high-strength aluminum. (Impression Technologies image provided by Novelis)
Share This: