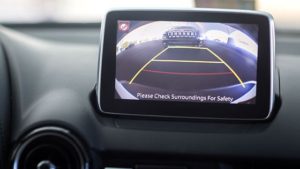 The Certified Automotive Parts Association last week announced it would certify aftermarket backup cameras using its new Standard 702.
Intertek industry relations manager Stacy Bartnik, whose company has the exclusive license to operate CAPA, said at the Oct. 30 CIC that a few manufacturers were already working on backup camera technology.
At that time, the program still awaited authorization by the CAPA Technical Committee, she said.
"CAPA's comprehensive testing program provides the repair industry with reliable, trusted means in identifying quality replacement parts," CAPA Chairman Clark Plucinski (Gerber) said in a statement. "We are pleased to use our experience and expertise to provide the industry with a standard to
help ensure the safety and quality of exterior cameras as their use continues to grow."
CAPA said it would only test rear cameras with Standard 702, but it "may be expanded to include side- and front-view cameras in the future."
Aftermarket front-view cameras could be a tougher proposition since the technology has a role in advanced driver assistance systems like autobraking. It's unclear if rear cameras are used in the newer tech trend of rear autobraking, a feature the Insurance Institute for Highway Safety has begun to rate.
Side, front and rear cameras also can be stitched together by software for vehicle 360-degree view systems.
CAPA's news release didn't mention either of those two more advanced capabilities, but the nonprofit wrote that it would test "image quality, ingress protection, electric components, mechanics, performance, material identification, dimensions, appearance, function, construction, retaining features, electromagnetic compatibility (EMC) and vehicle test fit (VTF)."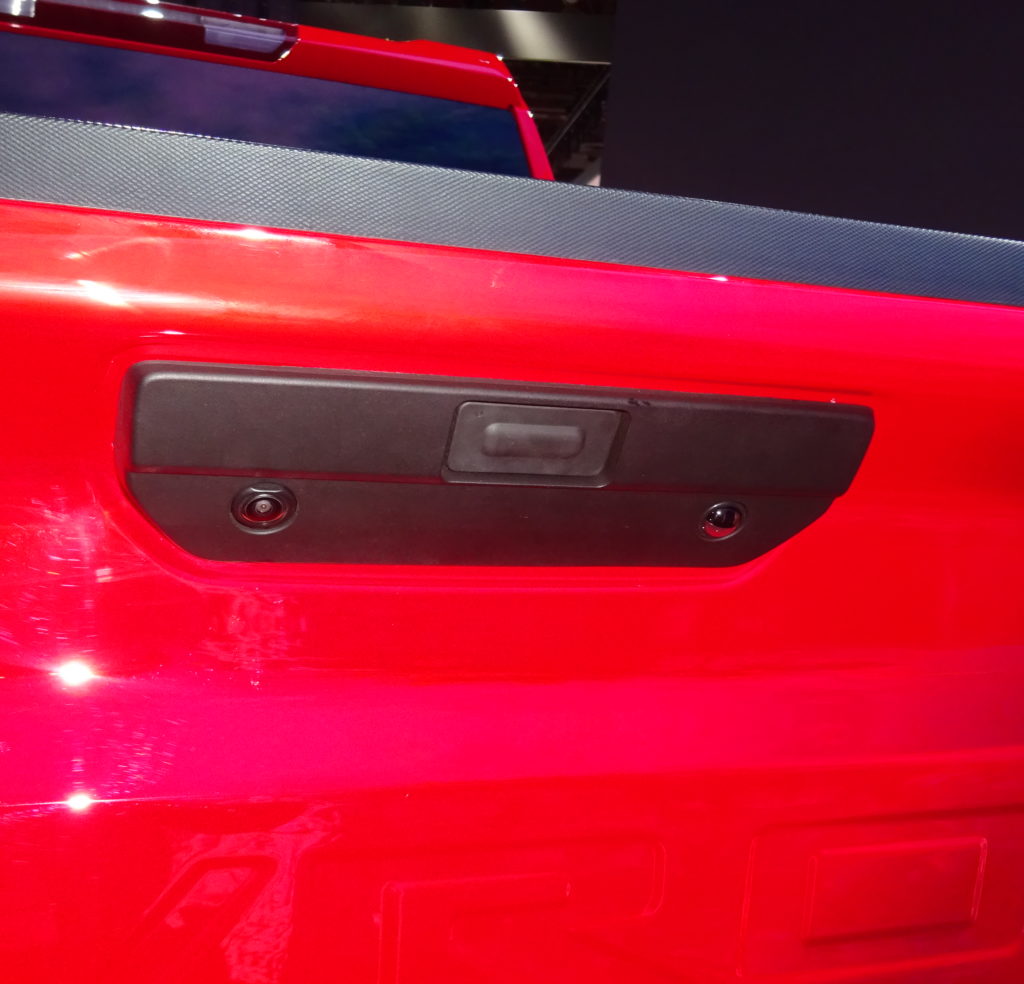 The government has mandated backup cameras on all new cars effective as of May, and the revised Federal Motor Vehicle Safety Standard No. 111 describes the minimum quality those cameras need to provide and how to test it. Taking a vehicle out of compliance with this rule is not allowed.
"First, equipment manufacturers, distributors and commercial installers cannot market or install a product that would knowingly take a vehicle out-of-compliance with a federal safety standard," SEMA advises.
"Certification of aftermarket exterior cameras will help to ensure that vehicles equipped with aftermarket replacement exterior cameras are comparable to original car company service (CCS) parts, and do not take vehicle systems out of original compliance as certified by the original equipment manufacturer (OEM)," CAPA wrote. "… CAPA 702 includes demonstrated compliance to applicable sections of Federal Motor Vehicle Safety Standard No. 111 for rear visibility."
Livia Guarnieri (TROIKA360), Richard Beckwith (Tech-Cor) and committee Chairman Darrell Amberson (LaMettry's Collision), who joined Bartnik on the Governmental Committee forum, also examined the issue of aftermarket sensors and cameras in collision repair during CIC.
"OE, and that's it," said Guarnieri, who was representing the Subaru certified collision program.
Amberson said he recently toured a scan tool company's calibration center and noted that the business expressed concern about "salvage sensors" and how similar they can look
"They expressed a lot of caution over that," he said.
He said he would be "very skeptical" about not using OEM sensors.
Beckwith said Tech-Cor — Allstate's auto body research arm — had discussed the issue, but he didn't think it had come to a conclusion yet. He said certification might play into the discussion.
The IIHS in December 2017 estimated nearly a quarter of all vehicles had backup cameras, and that number was expected to grow to more than half of the fleet in 2021 — just three years from now. In 2016, the research organization reported that rearview cameras cut backing-up crashes by an average of 16 percent. A May estimate suggested the IIHS now felt the cameras cut collisions 17 percent.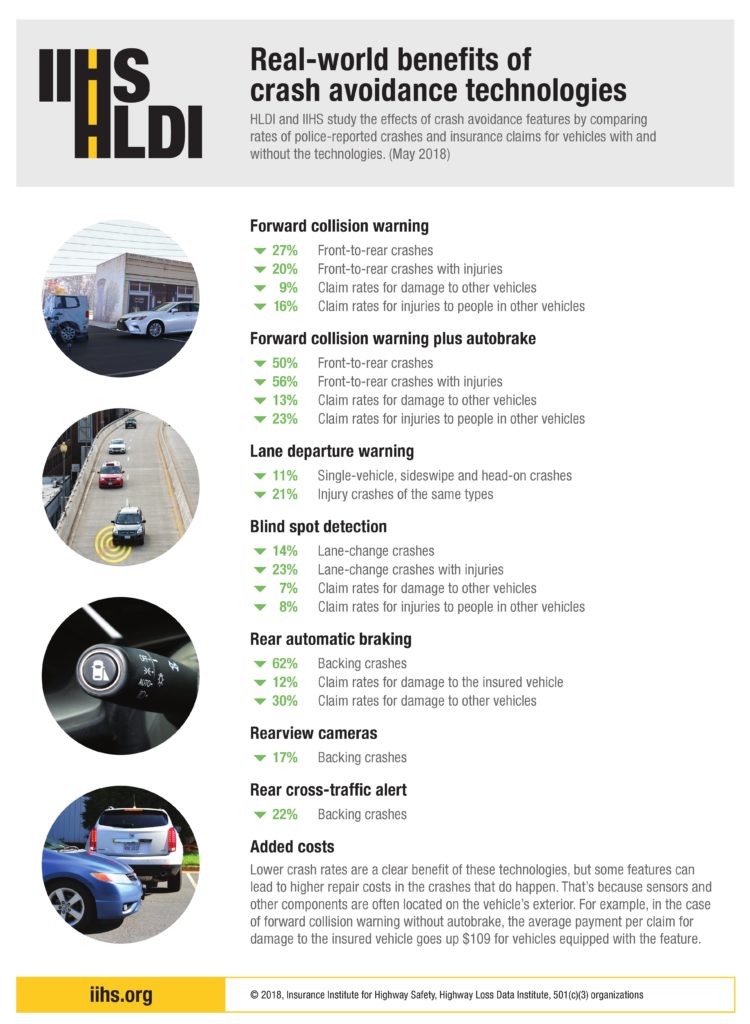 More information:
"CAPA Announces New Standard for Aftermarket Exterior Cameras"
Certified Automotive Parts Association, Nov. 14, 2018
Federal Motor Vehicle Safety Standard 111
NHTSA guide to testing for FMVSS 111
Images:
A backup camera image from a Mazda CX-3. (Provided by Insurance Institute for Highway Safety)
A backup camera can be seen on the 2019 Chevrolet Silverado. (John Huetter/Repairer Driven News)
May 2018 Insurance Institute for Highway Safety data shows potential reductions in crash frequency from advanced driver assistance systems. (Provided by IIHS Highway Loss Data Institute)
Share This: