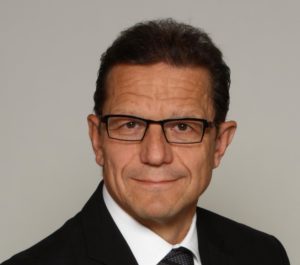 Gerber Collision's parent company saw an 0.7 percent decline in gross margins in the third quarter, primarily due to a parts "mix issue," Boyd Group CEO Brock Bulbuck said this month.
"We replace more parts than we used repair labor for," he told analysts on a third-quarter earnings call Nov. 14.
Gross margin fell from 45.7 percent of sales in July-September 2017 to 45.4 percent in the third quarter of 2018, down 0.7 percent.
Bulbuck attributed 0.24 percentage points of the decline to the "mix issue."
The publicly traded Boyd Group includes more than 400 Gerbers in the U.S. and more than 120 Boyd Autobody and Assured Automotive facilities in Canada, with the vast majority of its revenue coming from its U.S. collision and glass business. Its earnings reports and analyst calls are a good source of information about industry trends that could be affecting everyone from the Big 4 MSO level to the tiniest single-shop location. They're also a good way to evaluate your own collision business balance sheet.
Bulbuck also said labor margins declined "slightly" because of the "competitive labor market" and additional labor resources dedicated to integrating new locations. The company has added 47 locations in the U.S. and Canada in the first nine months of 2018.
Higher parts margins helped partially offset these issues to produce the overall margin change, which Bulbuck described as within the "normal range" of fluctuation.
Bulbuck said the increased number of parts being replaced might be in part related to increased part complexity, but he felt busy shops were more to blame. Though he hasn't officially checked, Bulbeck estimated the company's repair backlog is at a record high.
"When our stores get busy, we fall off the focus and discipline that we have to repair damage where possible and sometimes offer up for parts replacement, which is quicker," Bulbuck said.
However, repairers should be aware that vehicle complexity is likely to increase the number of parts that must be replaced rather than fixed to accomplish a proper repair. As Gerber's experience this past quarter indicates, more replace-only parts can impact gross margins and might demand shops re-evaluate their business models to preserve a healthy balance sheet.
The replace-only trend is probably already under way. CCC's 2018 "Crash Course" reports that the average number of parts replaced per claim has risen from 7.8 in 2009 to 9.5 parts in 2017. Given the industry's embarrassingly bad record of accessing OEM repair procedures and pursuing training combined with increases in vehicle tech, we wouldn't be surprised if even more parts should have been replaced but weren't during those years.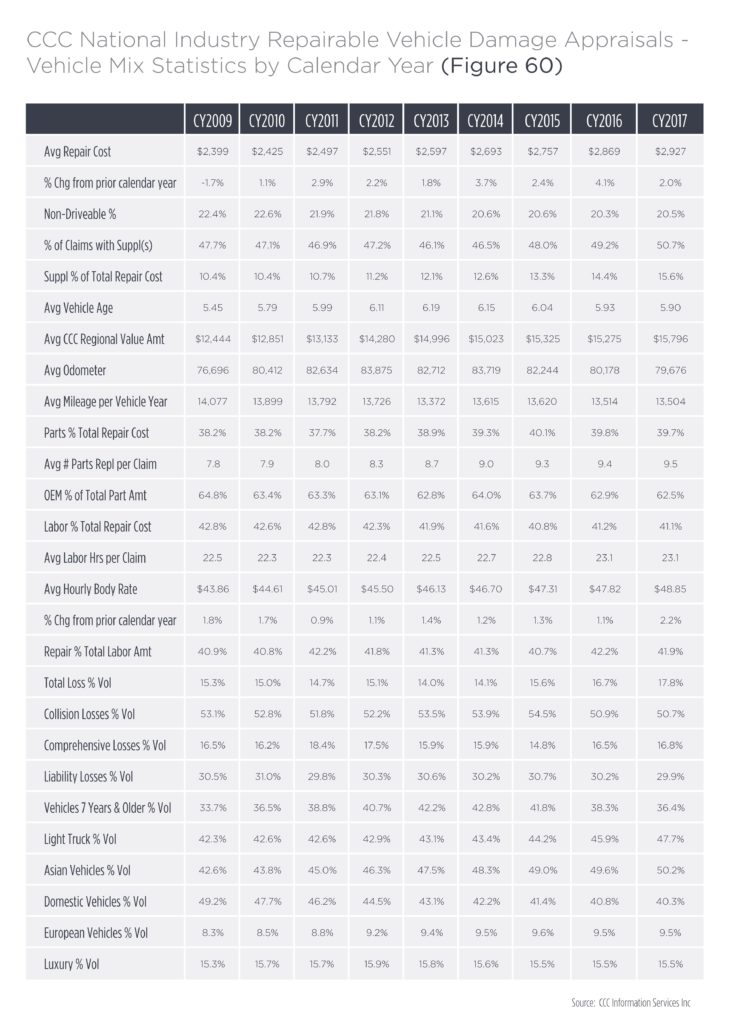 In response to a question about inflationary pressures on parts and materials, Bulbuck reminded the analysts that insurers had allowed price increases since 2017. "Those have continued," but aren't always "lockstep" with marketplace increases.
Parts prices can typically be passed along to customers, Bulbuck said, and he said this "for the most part" would be the case should tariffs increase prices further. This would be the case with auto glass, which is subject to tariffs.
Asked by an analyst if the company was rewarded with higher prices by insurers for what Bulbuck said was a better cycle time than the industry, he said no.
Generally, insurers rewarded great work with the "opportunity to do more work," rather than "any enhanced pricing," Bulbuck said.
However, he said the company is on performance pricing agreements with direct repair program insurers. In such a deal, the amount the shop can charge is adjusted based upon its KPI performance, according to Bulbuck. He said some of these KPIs are absolute, while some are in relation to the rest of the industry.
While gross margins fell, the company still came out ahead for the quarter. Same-store sales were up 4.9 percent in the third quarter, adjusted EBITDA grew from $35.6 million (9.1 percent of sales) to $41.2 million (9 percent of sales). Net earnings were $16.6 million, down from $19.8 million.
"We continue to make progress executing on our strategy, with strong growth in new locations, as well as very respectable same-store sales growth in the quarter. Continuing strong demand along with solid operational execution in August and September allowed us to outpace our earlier guidance for lower same-store sales growth compared to Q2. Additionally, lower finance costs due primarily to the redemption of convertible debentures last year as well as lower tax expense due to U.S. tax reform also contributed meaningfully to earnings this quarter," Bulbuck said in a statement. "Our investment in enhanced benefit programs for our U.S. employees, which is being funded with part of the savings realized from U.S. tax reform, continues to have a near-term impact on our EBITDA margins. This investment supports continued execution of our growth strategies and complements our technician recruitment and retention programs. Based on our continued performance and the strength of our business, the Board has decided to increase our monthly distributions – the 11th consecutive year we have done so."
More information:
"Boyd Group Income Fund Reports Third Quarter 2018 Results"
Boyd Group, Nov. 14, 2018
Boyd Group third-quarter 2018 earnings call
Boyd Group, Nov. 14, 2018
Images:
Boyd Group CEO Brock Bulbuck. (Provided by Boyd Group)
One of the key charts for collision repairers to study in CCC's "Crash Course" is this annual roundup of repairable damage appraisal statistics. Here's the 2018 edition. (Provided by CCC)
Share This: