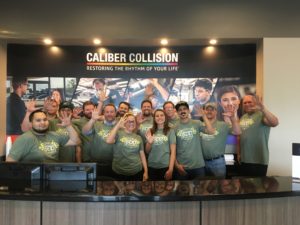 Caliber Collision and ABRA on Wednesday announced industry-shaking plans to merge into a single company that one analyst projected could comprise $3.5 billion of revenue.
Caliber Collision's more than 600 shops and ABRA's 400 locations in 37 states will merge and be operated under the Caliber brand, led by existing Caliber CEO Steve Grimshaw.
"This combination will allow us to offer even greater satisfaction for our valued customers and insurance clients while creating new opportunities for the talented teammates of both companies," Grimshaw said in a statement. "With more than 1,000 stores in 37 states and the District of Columbia, we look forward to providing customers and insurance clients with the flexibility and convenience that come with the broadest geographic coverage in the United States and a full suite of services. We're confident the technological and operational investments will create unparalleled customer service, enhanced repair quality and industry-leading metrics, all of which advance our purpose of restoring the rhythm of our customers' lives."
Grimshaw said all Caliber and ABRA body shops will remain open — and "all teammates in the field" will keep their jobs.
"We plan to maintain all existing centers from both companies as we develop and execute a plan to work smarter, generate growth, offer expanded services, drive operational excellence and reward talent across the organization," he said in a statement. "Recognizing the critical importance of top talent to our success, we will be retaining all teammates in the field at both Caliber and Abra centers, and we look forward to creating a culture that supports our teammates as they expand their careers across a larger organization, accelerated by industry-leading development programs."
Caliber also plans to retain ABRA's 59 franchised shops and serve them "with an even greater level of attention," according to the news release.
Asked if they'd be a grandfathered line of business or if Caliber planned to expand the franchise program further, merger spokesman JP Kaytrosh wrote that this hadn't been determined yet.
"No decisions have been made yet about the growth of franchises in the combined company, but the combined company remains committed to strengthening its relationship with Abra's 59 franchisees," he wrote in an email.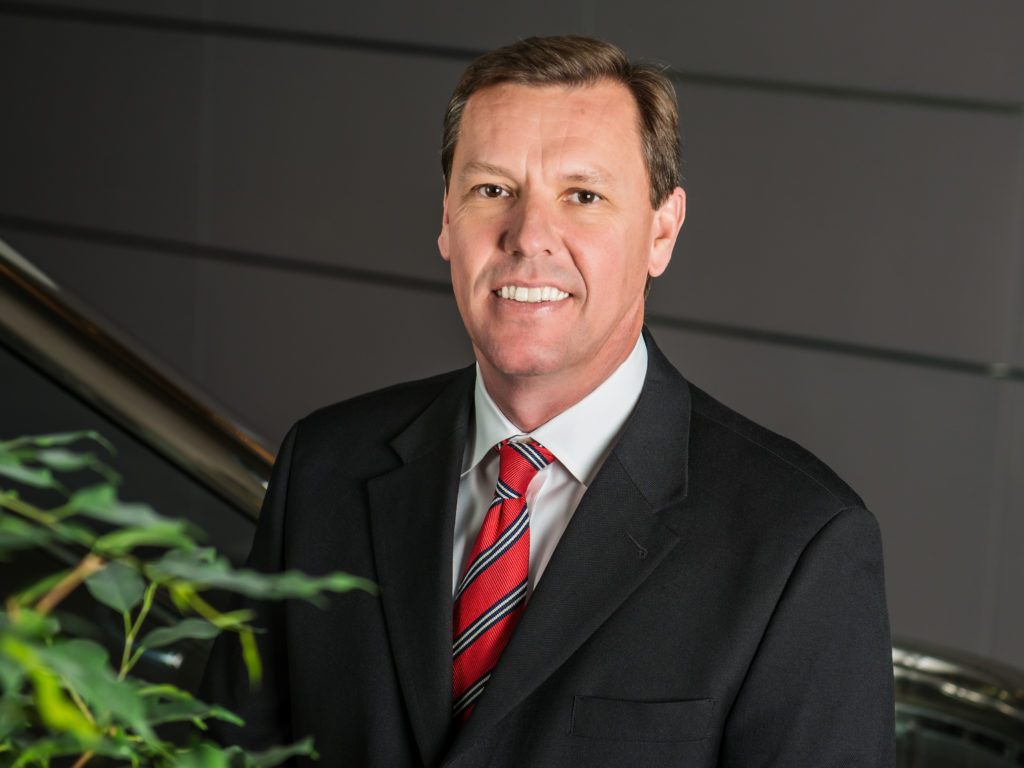 "This is a great deal for Caliber," Supplement principal Brad Mewes wrote Wednesday. "Geographically, it is very synergistic. The majority of ABRA's locations were in states in which Caliber previously had no presence."
Mewes estimated the two companies combined represented $3.5 billion of revenue, projecting this to be a 10 percent market share in terms of revenue. Other collision financial experts' forecasts were similar, estimating a 10-12 percent share for Caliber going forward.
"Consolidation had slowed up until this," Romans Group founder Vincent said Wednesday. But 2018 is now the year with the greatest amount of multi-location platform locations and revenue changing hands, he said.
In 2014, close to $1 billion dollars in revenue transferred to the four consolidators. This year had probably seen $1.6 billion in sales change hands.
"That's a lot" for a $33 billion market, he said.
New clout
The size of the merged company could allow it secure even better discounts from vendors and capitalize on economies of scale.
"Expect additional pricing pressure as distribution fights to retain control of existing business," Mewes wrote. "This pricing pressure will likely spill over into adjacent areas of the markets. For national distributors – now is the time to back fill the holes in your distribution network. For regional and smaller distributors – expect increased pricing pressure and increased consolidation in distribution as national players race to keep up with the geographic needs of their larger customers. Identify customers that pose less of an acquisition risk."
He also warned manufacturers to anticipate "more deals to be done direct, e.g. bypassing manufacturing. Much of the low hanging fruit has been squeezed from the supply chain – expect additional pricing pressure at the manufacturer level. Evaluate the impact this may have on your distribution network."
With one fewer large competitor, a huge national footprint and the potential for greater consumer brand recognition thanks to that footprint, it seems as though the new Caliber could also command more favorable direct repair program terms from insurers.
Mewes said this probably wouldn't be the case nationally, at least in the near term, for Caliber could leverage its scale to be even more competitive on price and still make money. However, insurers might be wary in markets where Caliber now has a 40 percent share of the DRP business, he said.
"Both companies remain completely committed to serving valued insurance clients through the companies' partnership programs, while maintaining and expanding strategic relationships with a single point of contact," the joint news release states.
The new Caliber plans "more offerings, including dedicated NonDrive, Express and Aluminum-certified and high-line repair centers," according to the news release.
"Customers will also benefit from increased choice, as substantial opportunities exist to expand the companies' offerings such as glass, mechanical, diagnostic scanning and calibration services and the broadest network of OEM-certified locations in the U.S.," it continued.
As Mewes noted, the companies didn't have significant national overlap anyway, but this passage suggests a reason why Caliber wouldn't want to close shops in areas where Calibers and ABRAs are in close proximity. It could just adapt one of two neighboring shops to a different specialization, making for a more efficient operation, more potential revenues, and nobody stepping on each other's toes.
Mewes also observed that it seems as though the industry was operating at or near capacity, and "retaining technicians is critical." It probably made sense to keep locations, at least in the near term.
He also observed that over the past year to year in a half, "ABRA right-sized their business." It quietly closed underperforming branches and made itself more complementary to a potential buyer.
The lack of overlap between the two companies could leave many jobs intact at the regional and corporate management levels too, according to Mewes. The "operational backbone" of both companies would need to remain to handle the combined empire, he said.
"The headquarters of the combined company will be in Lewisville, Texas (Caliber's home)," Kaytrosh wrote in an email. "In the coming months, our companies will work to establish integration plans. For the time being, nothing changes."
ABRA CEO Ann Fandozzi would also stay on during the transition, according to Kaytrosh.
"We will draw on the best practices of both organizations to create a unified team with one purpose and one operating model," he wrote. "Both Abra and Caliber leadership teams wholeheartedly support this decision. Ann is committed to helping to ensure a smooth transition, and she will play an important role in the integration of the businesses in the coming months."
"Our industry becomes more complex every year," Fandozzi said in a statement. "The combined company will invest in the equipment, training and technologies that will allow our teammates to build their careers while continuing to meet and exceed our customers' needs for years to come. Abra's leadership team is excited by the opportunities this combination with Caliber creates for customers, insurance clients and teammates. We look forward to seeing our traditions of stellar customer service, unparalleled operational excellence and team development taken to the next level across the United States."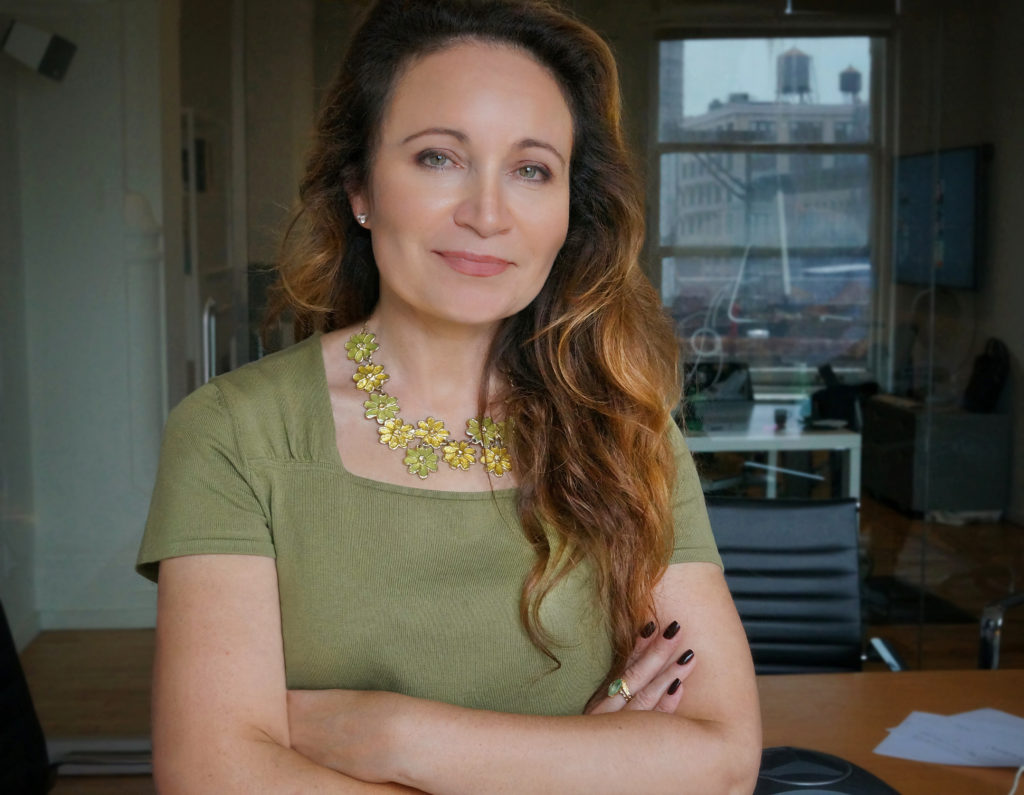 Private equity
Ironically, though the deal represents the brand Caliber buying ABRA, it's actually ABRA's current private equity owner Hellman & Friedman who's buying Caliber.
H&F, who bought ABRA in 2014, will own a majority of the merged company following the deal's expected closure in "early 2019."
Existing Caliber majority owner OMERS Private Equity and minority owner Leonard Green Partners will still own a "significant" piece of the new company, according to a joint Caliber-ABRA news release.
An industry consultant estimated Hellman & Friedman would have 55 percent of the new Caliber, with OMERS, Leonard Green and management keeping around 15 percent stakes each.
"We look forward to supporting the team as it works to achieve accelerated growth by unlocking new opportunities for customers, insurance clients and teammates in the communities these two great organizations serve," OMERS managing director Tim Patterson said in a statement.
"Steve and the team at Caliber have done an outstanding job building a leading collision repair provider," Leonard Green & Partners senior partner Jonathan Seiffer said in a statement. "This merger with Abra will bring together the industry's two most innovative and customer-focused companies, and we are excited to watch as the combined organization continues to thrive."
Romans called Hellman & Friedman a "quality partner" who would work with Caliber to support the collision repair company's strategy. He didn't anticipate Hellman & Friedman to flip the MSO immediately for a profit, noting that the private equity company had owned ABRA for a few years.
"Through this merger, we are creating a player in collision repair with proven acquisition integration capabilities, strong relationships with top-tier insurance clients, industry- leading performance metrics and a promising platform for future growth," Hellman & Friedman partner Erik Ragatz said in a statement. "The combined company and its team of the best-trained, most satisfied talent in the industry will provide a total market solution in every place where it does business. Those teammates will also benefit from enhanced career opportunities with the combined organization."
Jeffries served as financial adviser to OMERS and Leonard Green, while Bank of America and Deutsche Bank advised Hellman & Friedman. Simpson Thacher & Bartlett offered legal advice to Hellman & Friedman, while Fried, Frank, Harris, Shriver & Jacobson and Latham & Watkins served as attorneys for OMERS and Leonard Green, respectively.
More information:
"Caliber Collision and Abra Auto Body Repair of America to Merge, Creating a Leading Collision Repair Provider in 37 States"
Caliber Collision and ABRA, Dec. 5, 2018
"Caliber Collision Acquires ABRA Auto Body"
Brad Mewes, Supplement Advisory, Dec. 5, 2018
Images:
Caliber Collision in 2017 announced it'd reached the 500-shop milestone in the U.S. alone by opening a new collision repair facility in Fort Worth, Texas (pictured). The MSO now has more than 600 shops, and will have even more after closing on ABRA. (Provided by Caliber Collision)
Caliber Collision CEO Steve Grimshaw. (Provided by Caliber Collision via Business Wire)
ABRA in 2016 named ride-sharing executive Ann Fandozzi as its new CEO. Her role under the ABRA-Caliber merger is unknown. (Provided by ABRA)
Share This: