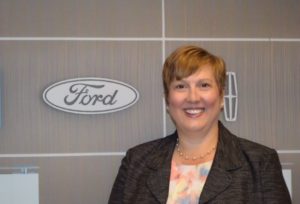 Ford announced Monday it would bring its certified collision repair program in-house next year and introduce new elements to the program, including the eventual incorporation of KPIs.
The numerous shops certified under the current Ford National Body Shop Network administered by Assured Performance will have to reapply for the new Ford Certified Collision Network.
Assured Performance, which allowed the Ford-certified shops a chance to easily add other OEMs' certifications, will no longer be affiliated with the Ford program following the 2019 changeover. The Assured Program Ford program will, however, continue in Canada.
Ford global collision business and strategy manager Jennifer Boyer said Ford's philosophy was for its owners to have "quality, safe" repairs with OEM procedures and parts. It felt an opportunity to support this philosophy was to bring certification in-house.
She said the importance of being ready for the future and the speed of industry evolution helped prompt that decision.
Managing the program itself ensured Ford was ready for the future and had the necessary flexibility "to be nimble," Boyer said.
Another consideration: "We want to be close to repairers," she said. Handling certification in-house offered direct lines of communication to auto body shops and offered the opportunity to support repairers.
"We are committed to delivering quality and safe collision repairs," Boyer said in a statement. "The evolution of our collision repair certification program demonstrates this commitment and represents our desire to manage the program internally and include new benefits to certified repairers."
Boyer called the change "very positive" for owners, repairers and Ford.
The existing Ford-certified repairers will be grandfathered into the new program temporarily, remaining on it until their renewal dates in 2019, according to Boyer. At that time, they would need to be approved by the new program.
Assured Performance's obligation to the shops and program ends Dec. 31; the grandfathered shops will be overseen by Ford starting Jan. 1.
Contacted Monday, Assured Performance CEO Scott Biggs said his company had alerted their shops with the change in an email. He said in a statement:
"We are staying true to our vision and the commitment we have made to the industry.  Our offering to our Certified Repair Providers will actually be enhanced going forward.   Assured Performance will continue to support all of our Network shops that selected the Ford Body Shop Program option … and ensure they have a great choice moving forward. As each shop reaches their anniversary date, they will have options. "  Biggs said in a statement. "The changes will bring greater focus, support and significant improvements to Ford's vehicle owners while enabling Assured Performance to strengthen our service to our certified network, insurers, Industry Suppliers, and the consumer. All of our Certified Repair Providers will continue to receive multiple OEM Certifications/Recognitions along with ShopOps, OE-QC, eLobby, business development tools, local press releases, and a wide range of marketing and promotional assets. And, now they will be able to offer 'Certified Repairs' under our new program being rolled out in 2019."
"Our team has done an amazing job and we are very proud of the work we did to overcome all of the numerous obstacles and litany of conflicts to build a Ford collision repair technically capable network with the intro of the aluminum F150," Biggs also said. "We are looking forward to continuing to work with Ford and all other OEMs, insurers, industry suppliers, and the repair community to make a documented 'Certified Repair' a pervasive option for all vehicle makes and models. We are supportive of any efforts to improve programs and strengthen the deliverable to shops and the consumer."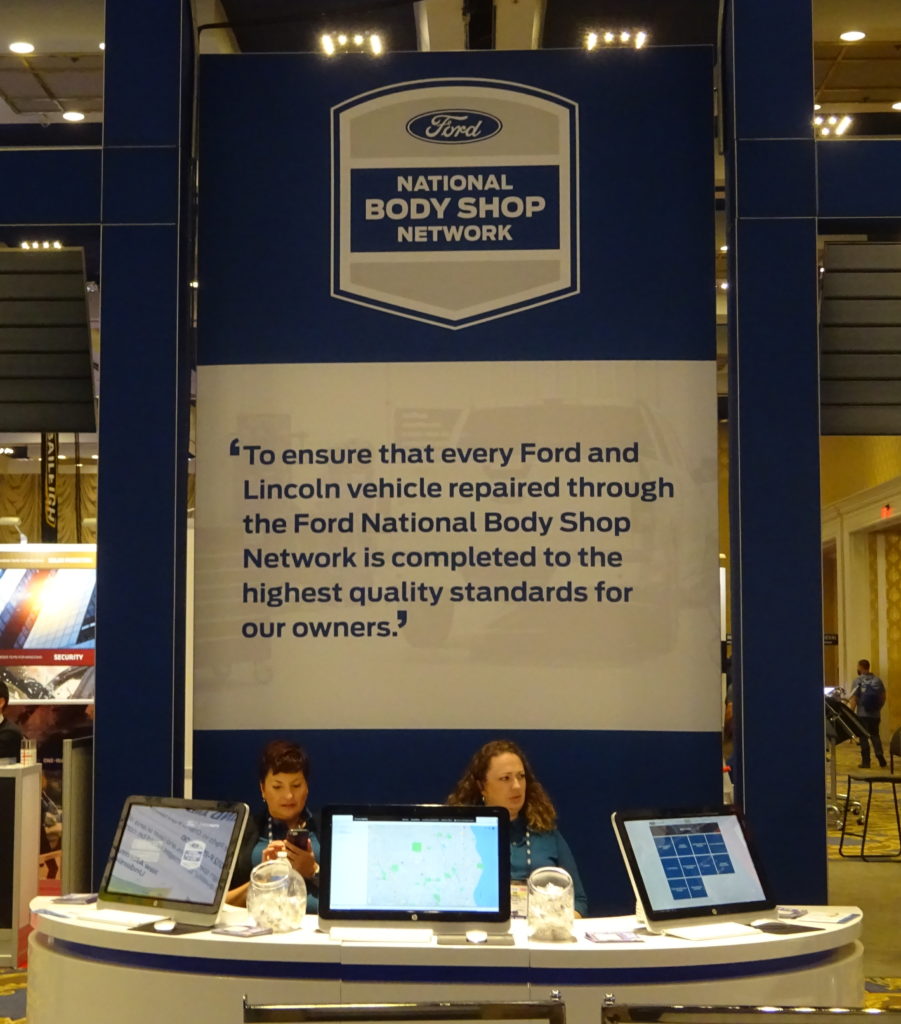 Boyer said shops already meeting Assured Performance Ford certification equipment requirements wouldn't need any new gear to join the new Ford program. The Assured Performance program includes aluminum equipment necessary to fix the F-150 and other aluminum Ford and Lincoln vehicles.
They also wouldn't need to scramble to take new courses by the deadline. Boyer said the network will at launch require the three Ford-specific I-CAR courses already demanded under the Assured Performance program. Those include I-CAR FOR06, the F-150 structural repair course; WCA03, the aluminum welding certification; and FO007E01, related to the aluminum 2018 Ford Expedition and Lincoln Navigator.
Ford certification today required " I-CAR® Gold Class® or equivalent with proof of ongoing technical training," according to Assured Performance. Boyer said Gold Class would remain a requirement, and Ford would evolve alongside I-CAR during its Gold Class framework changes also starting in 2019.
Ford plans to start taking applications for certification in January 2019; learn more at collision.ford.com/fordcertifiedcollisionnetwork. The company will continue to leave the program open to everyone; no caps on shop count nationally or by market are planned.
A Ford news release on Monday said Ford had a "customer-first philosophy of providing our owners with quality, safe collision repairs utilizing Ford Repair procedures and original equipment parts."
However, Boyer said the program wasn't requiring the shops to use OEM parts. She said Ford finds certified shops already tend to be "very committed" to using OEM parts, but "it's not a requirement of the program."
It does plan to score repairers on key performance indicators eventually.
"We will over time," Boyer said, though she wouldn't discuss what those KPIs would be.
She said Ford was for now focused on enrolling shops in the program and making sure "it's flawless" for repairers.
The new Ford program won't restrict parts to certified repairers alone, she said.
Ford will also introduce a scheduled, annual on-site repair process assessment for all of its certified shops starting in 2019. The visits will be timed with the shop's anniversary in the program.
Visitors will observe repairs in progress and offer guidance to the shop. She likened it to a child being sent to a tutor; the idea was "really to support repairers."
"We're not even calling it an audit," Boyer said.
If for some reason, no Ford or Lincoln vehicles were being repaired at that time, the assessors would be "definitely" able to still examine and guide the shop on the vehicles which were.
The visits were more about observing factors that would apply to any model, such as researching OEM repair procedures or measuring the vehicle, according to Boyer.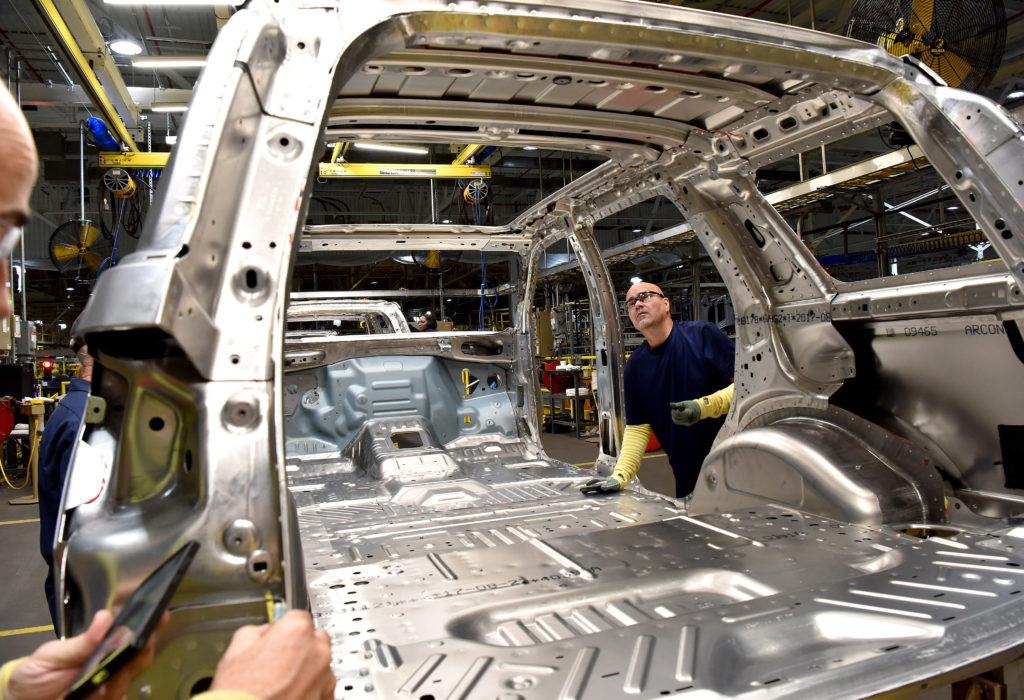 Costs and benefits
If a shop was totally new to the Ford certification process, she said they ought to be able to complete the first phase and set up an appointment within 60 days.
Boyer wouldn't discuss the price of the program in relation to the current Assured Performance fee, but called it "a good value."
Right now, Ford-certified shops aren't among the collision networks receiving free OEM repair procedures from their certifying automaker. However, Boyer said Ford will begin to make OEM repair procedures available at a discount to certified shops under the new program.
Ford also plans to establish a collision repair hotline similar to its dealer-focused mechanical hotline.
Asked if the technical hotline would be exclusive to certified Ford shops or open to the entire industry, Boyer said Ford would communicate its existence to certified shops. "That would be our intent" to offer it to the network, she said.
Ford will also continue to promote shops within the network on collision.ford.com. At launch, it will rely on that website's certified shop locator, which Ford has seen grow in traffic.
She said Ford also plans to direct advertising dollars in that manner to keep owners informed.
Ford's connected cars aren't currently referring customers to certified shops after detecting a collision, a strategy already confirmed at other OEMs. But that could change down the road.
"That's definitely not outside of the realm of possibility," though if Ford did so the capability wouldn't be in place by the January launch of the new network. Boyer said.
As vehicle capabilities advance, Ford wants the ability to advise shops committed to "quality, safe repairs," she said.
"We'll continue to leverage this network" in a "very robust" manner, Boyer said.
Ford also will develop and promote specializations shops in its network can acquire, according to Boyer. The OEM on Monday reported two subsets available to shops, one involving advanced driver assistance systems, and the other involving electric vehicles.
Boyer described the ADAS-recognized shops having special training. Asked if they'd be required to have the necessary infrastructure (i.e. targets) to calibrate the systems, she said Ford was still working on the specialty and she didn't want to say what was needed at this time.
However, the ADAS specialization would be available next year, she said.
She said the electric specialty would follow similar lines. Ford plans to have an electric crossover capable of 300 miles of range by 2020 — one of seven electric or hybrid vehicles revealed in 2017.
More information:
"Ford Launches New Ford Certified Collision Network"
Ford, Dec. 10, 2018
Ford certified collision repair program details
Assured Performance Ford certification equipment and training requirements
Ford approved aluminum equipment list
Images:
Ford global collision business and strategy manager Jennifer Boyer is shown. (Provided by Ford)
Ford announced Monday it would bring its certified collision repair program in-house next year and introduce new elements to the program, including the eventual incorporation of KPIs. The numerous shops certified under the current Ford National Body Shop Network administered by Assured Performance will have to reapply for the new Ford Certified Collision Network. (John Huetter/Repairer Driven News)
Kentucky Truck Plant employee Mike Riddick examines Job One of the 2018 Ford Expedition in the body shop final inspection area on Oct. 27, 2017. (Sam VarnHagen/Provided by Ford)
Share This: