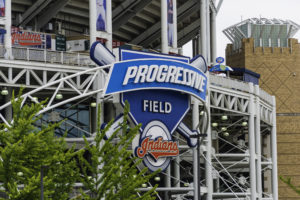 Allstate, Progressive and GEICO, who together comprise nearly a third of the auto insurance industry, all this fall reported decreased frequency and increased severity.
Their results suggest broader trends collision repairers and insurers might encounter. Allstate and Progressive commentary from the past two quarters also indicate that some insurers might still be coming out ahead despite the elevated repair bills; the severity might not be enough to overcome the gains from fewer crashes and higher premiums.
Allstate
No. 4 Allstate reported an auto combined ratio of 92.9 in the the third quarter, an improvement of 1.8 points. Anything lower than 100 is profit, anything higher means the carrier's paying more on claims and expenses like ads than it makes in premiums.
The carrier said its better balance sheet could be attributed to "lower catastrophe losses and improved accident frequency, partially offset by higher severity and increased expenses."
Allstate's gross auto property damage frequency dropped 2.7 percent in the third quarter. It's down 2.7 percent for the nine months ending Sept. 30. Severity spiked 7.7 percent in the third quarter and is up 5.4 percent for the year. Its average premium is up $32 (3.2 percent) for the quarter and $27 (2.7 percent) for the first nine months of the year. The company has posted lower frequency and higher severity over the prior year for every quarter dating back to at least the first quarter of 2017.
Allstate personal lines President Glenn Shapiro on an August second-quarter earnings call said frequency had a "level of unpredictability" to it but it could in part be attributed to better customers. (Special thanks to Seeking Alpha, whose transcript helped us locate and check quotes.)
"We like the quality of our book," he said. The higher premiums Allstate charged led higher-risk customers to shift to other carriers, he said. The implication was that those who chose to stay with or join Allstate were less likely to get into a wreck. The companies' renewal ratio and new applications grew despite higher premiums both in the second and third quarter.
Shapiro explained the frequency results with what he said was a mix of fact and hypothesis.
Miles driven trends were one consideration — and so was the vehicle technology, according to Shapiro.
"Automobile improvements that are driving less frequency are starting to burn into the overall car parc," Shapiro said. "… There's more lane departure warning and blind spot warning. … Some of those things have a favorable impact."
This is anecdotal, but it suggests that an ADAS-fueled reduction in collisions (and potentially older ADAS, such as the stability control required since 2012) could be occurring. This could be an issue for repairer volumes if it persists.
Still, Shapiro reiterated the "level of unpredictability" in frequency.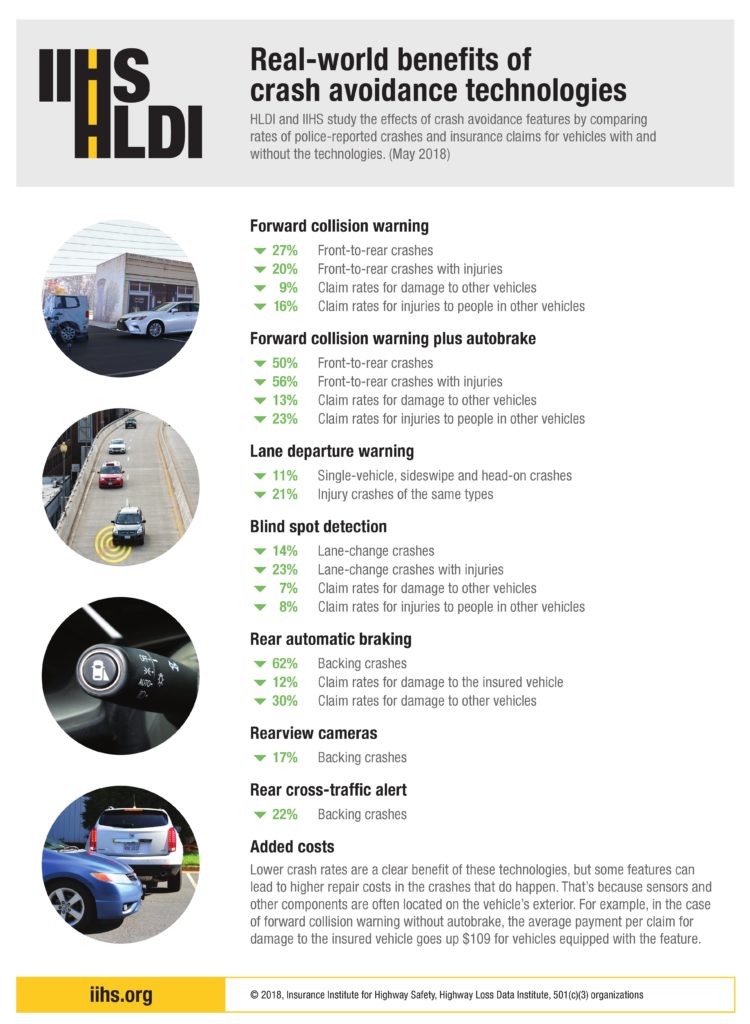 Progressive
No. 3 Progressive CEO Tricia Griffith also mentioned increased severity failing to overpower gains from decreased frequency in the entire auto insurance sector.
"Within the personal auto industry, year-over-year average premiums are still rising, but not at the same rate we witnessed during the past eighteen months," she wrote in her third-quarter letter to investors. "Frequency continues to decline offset somewhat by rising severity."
Progressive reported that the company as a whole (it insurers homes and other things besides private passenger vehicles) had a 7.1 percentage-point increase in its underwriting margin to 9.7 percent, mostly due to fewer catastrophic losses.
"The remainder of the underwriting profit increase reflects an increase in average written premium per policy and a decrease in our auto claims frequency compared to 2017," the company wrote to investors. "Net income also benefited from the change in the statutory federal income tax rate to 21% from 35% last year."
Progressive said it didn't expect to see auto frequency fall as much as it did in the third quarter — but it had already charged customers more in premiums to cover the severity. Claims fell 2.6 percent, which is interesting considering Allstate's 2.7 percent drop.
"Our overall incurred personal auto frequency was down around 2.6%, while severity was up about 6.0%," Progressive wrote. "While we largely priced for the increase in severity, we were not anticipating the magnitude of the continued decrease in frequency, which contributed to our underwriting profitability in the quarter."
It's unclear if these numbers included comprehensive claims; a discussion of similar auto statistics later in the presentation ignored comp claims because of their "inherent volatility."
Progressive said there that severity rose about 6 percent for the quarter and 4 percent between January and September.
"Collision increased about 9% and 8% for the third quarter and first nine months of 2018, respectively, in part due to an increase in the severity and frequency of total loss claims and higher costs to repair newer vehicles," Progressive wrote.
Auto property damage claim severity rose 5 percent in the third quarters and 3 percent over the prior year for the nine-month period, Progressive said.
"Our incurred frequency of auto accidents, on a calendar-year basis, decreased about 3% and 2% for the three and nine months ended September 30, 2018, respectively, compared to the same periods last year," Progressive wrote.
Property damage, bodily injury and personal injury protection frequency fell between 1-3 percent in the quarter and nine-month period, according to Progressive. Collision claims fell 4 percent in the quarter and 2 percent in January-September compared to 2017.
"We closely monitor the changes in frequency, but the degree or direction of near-term frequency change is not something that we are able to predict with any certainty," Progressive wrote. "We analyze trends to distinguish changes in our experience from external factors, such as changes in the number of vehicles per household, miles driven, gasoline prices, advances in vehicle safety, and unemployment rates, versus those resulting from shifts in the mix of our business, to allow us to reserve more accurately for our loss exposures."
Progressive auto premiums were up 4 percent over the prior year's third quarter and 5 percent over January-September 2017.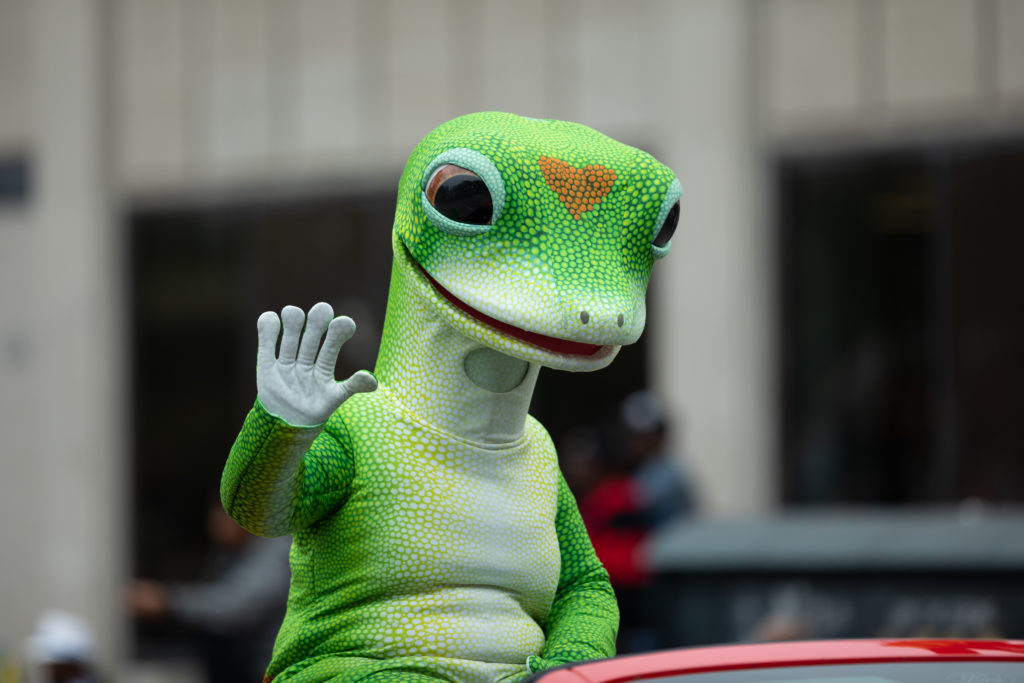 GEICO
Berkshire Hathaway, which owns No. 2 GEICO, wrote in a Nov. 3 quarterly report that GEICO's average premium rose 7.8 percent over the past 12 months.
"The increase in premiums per policy was attributable to rate increases, coverage changes and changes in state and risk mix," Berkshire Hathaway wrote. "The rate increases were in response to accelerating claim costs in recent years."
However, GEICO saw all auto claims (including injury claims) fall 2-3 percent for the first nine months of the year as compared to January-September 2017.
Property damage and collision severity rose 4-6 percent during that time compared to 2017.
Berkshire Hathaway is extremely bare-bones in its quarterly communiques and offered nothing else of consequence about these trends.
Repairer considerations
The data might provide fodder for direct repair program facilities renegotiating contracts, depending on the three carriers (and subsidiaries') KPIs. How can the shop be expected to keep severity flat if the insurer itself is reporting an increase? And at what point does the decreased frequency the insurers have tracked render volume unable to deliver acceptable returns on pricing concessions?
In general, the commentary from the three carriers provides some interesting counterarguments for a repairer or customer whenever an insurer refuses to pay for a particular estimate line item necessary to perform a proper repair. You can respond that the insurer has already priced that cost into their premiums already (i.e., the customer's already paid them to cover that risk), and the carrier might be coming out ahead in overall repair bills anyway.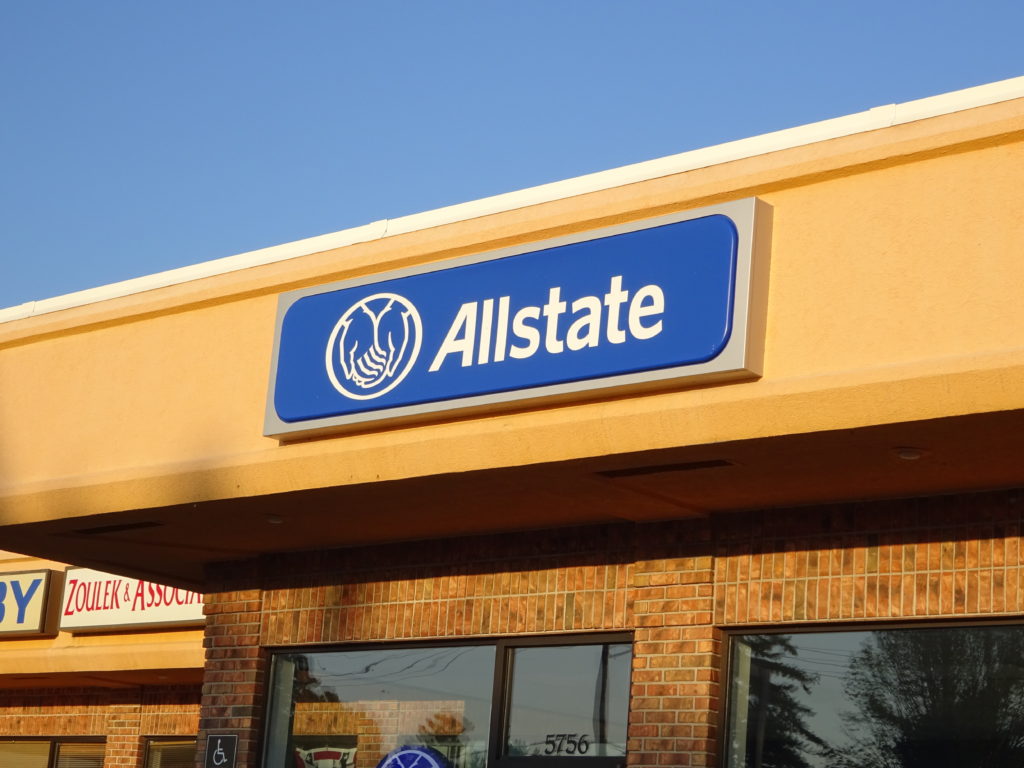 Also, you can point out in some cases that the company has been spending more on ads, and in at least GEICO's case, salaries.
"Our expense ratio (underwriting expenses to premiums earned) for the first nine months of 2018 decreased 0.6 percentage points compared to 2017," Berkshire Hathaway wrote of GEICO. "The increases in underwriting expenses were primarily attributable to increases in advertising expenses, insurance premium taxes and employee-related costs, which included wage and staffing increases."
Progressive said it cut ad spending in the second quarter of 2016, but had bumped it up significantly and successfully to drive new contracts. New auto applicants were up 19 percent in the third quarter.
"The increase in advertising spend was the primary driver of the increase in total underwriting expenses," Progressive wrote. "During the third quarter and first nine months of 2018, our advertising expenditures increased 45% and 44%, respectively, compared to the same periods last year. We will continue to invest in advertising as long as we generate sales at a cost below the maximum amount we are willing to spend to acquire a new customer."
Allstate reported that advertising expenses made up 2.5 percentage points of its combined ratio compared to 2.1 in the third quarter of 2017. Its expenses outside of actual losses made up 25.2 points of the ratio overall, up from 24.7 year prior year. CEO Thomas Wilson said he wouldn't discuss future ad spending but it probably wouldn't decrease, according to a third-quarter earnings call transcript from Seeking Alpha.
More information:
"Fitch Ratings: U.S. Auto Insurers See Best Underwriting Results in a Decade"
Fitch Ratings, Dec. 11, 2018
Allstate third-quarter 2018 earnings call slides
Allstate, Nov. 1, 2018
Allstate third-quarter 2018 investor supplement
Progressive, Oct. 31, 2018
Progressive third-quarter 2018 report
Progressive, Oct. 31, 2018
Berkshire Hathaway (GEICO) third-quarter 2018 report
Berkshire Hathaway, Nov. 3, 2018
Allstate third-quarter earnings call transcript
Seeking Alpha, Nov. 1, 2018
Allstate second-quarter earnings call transcript
Seeking Alpha, Aug. 2, 2018
Images:
Progressive Field in Cleveland, Ohio, is shown. (RiverNorthPhotography/iStock)
May 2018 Insurance Institute for Highway Safety data shows potential reductions in crash frequency from advanced driver assistance systems. (Provided by IIHS Highway Loss Data Institute)
A parader is costumed as the GEICO Gecko in the Circle City Classic Parade on Sept. 22, 2018, in Indianapolis, Ind. (Roberto Galan/iStock)
An Allstate agency in Acme, Mich., is shown. (John Huetter/Repairer Driven News)
Share This: