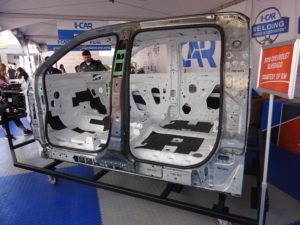 The Database Enhancement Gateway, which allows repairers and insurers to make inquiries and suggestions of the Big 3 estimating providers at no cost, was augmented in 2015 to offer weekly tips for repairers on the Audatex, Mitchell and CCC programs online and through the Society of Collision Repair Specialists' email list.
If you haven't used the free service before to submit questions about estimating collision repair work or just browse responses to other carrier and shop questions, check it out. It's a good way to find IP best practices and help write the most accurate estimates or appraisals possible.
Here's some areas spotlighted as tip-worthy by the DEG. To receive the tips as soon as DEG releases them, like/follow the DEG's Facebook and Twitter feeds. (It also posts videos to a YouTube channel once in a while.) Or just browse the more than 10,000 inquiries and responses in the database and see what else you learn.
CCC: Manual corrections needed on grille overlap
A Database Enhancement Gateway user's October inquiry revealed a glitch in CCC the information provider said would have to be corrected manually for now.
"Recent Inquiry 12871 discovered that when grille R/I is being performed on bumper cover R/I or R/R labor, Deduct for Overlap is still being applied to the R/I grille labor when the time has already been adjusted to the R/I labor value based on the H Notes section," the DEG wrote.
The user had sought clarification on the grille of a 2016 Honda Odyssey.
"After front cover R&I when grille R&I is selected for 0.2hr an overlap deduction of -0.5hr is added," the user wrote. "However when R&R grille is selected it adds 0.7hr then the overlap deduction of -0.5hr. Now the grille is incl in O/H, according to the footnote, but when grille R&I is selected it still adds the 0.2hr and the -0.5hr overlap deduction. Does the overlap deduction only apply if the grille is R&R'd?"
CCC checked into the issue and acknowledged the problem. It said it would put the matter on its to-do list, but for now, insurers and repairers would have to make a manual adjustment to their estimates.
"It appears the attempt to allow the difference of labor time between R&R and R&I Grille is not working properly when the R&R Grille is selected with the R&R Bumper, and the bumper includes only the R&I grille per the footnote," CCC wrote. "This is causing a negative impact that was not identified initially."
"CCC does not currently have the ability to support the R&I portion of labor time being deducted from the R&R Grille time when selected with the R&R or O/H Bumper.
"The overlap deduction currently in place will need to be removed, and this concern will be added to the backlog for further review when time permits."
The DEG in its tip provided this image demonstrating CCC automatically incorrectly taking an overlap deduction on a R&I operation; the estimator or adjuster would have to fix this manually, according to the DEG.

Audatex, CCC, Mitchell: Duplicating e-coat, overspray appearance
Trying to mimic a factory e-coat and overspray look on the back or underside of a part is "NOT INCLUDED," the DEG stressed in another recent tip. (Emphasis DEG's.) Neither is basically anything else associated with the work, according to the DEG.
"Refinish labor to duplicate factory 'E-coat'/Over-spray appearance on non-visible back side/undersides is NOT INCLUDED," the DEG wrote. "Refinish times also does not include color matching, mixing the appropriate color variant and labor to mask interior surfaces. As always, material cost is NOT INCLUDED in refinish labor times." (Emphasis DEG's.)
2019 Silverado database ETAs
The 2019 Chevrolet Silverado and GMC Sierra are now on sale, which means some collision repairers will begin to see unlucky owners needing auto body work on the next-generation trucks.
Unfortunately, not all variants of the trucks have been incorporated into all three estimating services, according to a November DEG tip. Depending on their information provider and the version of the Silverado or Sierra limping into their parking lot, a repairer might find themselves having to manually enter information for a little while longer.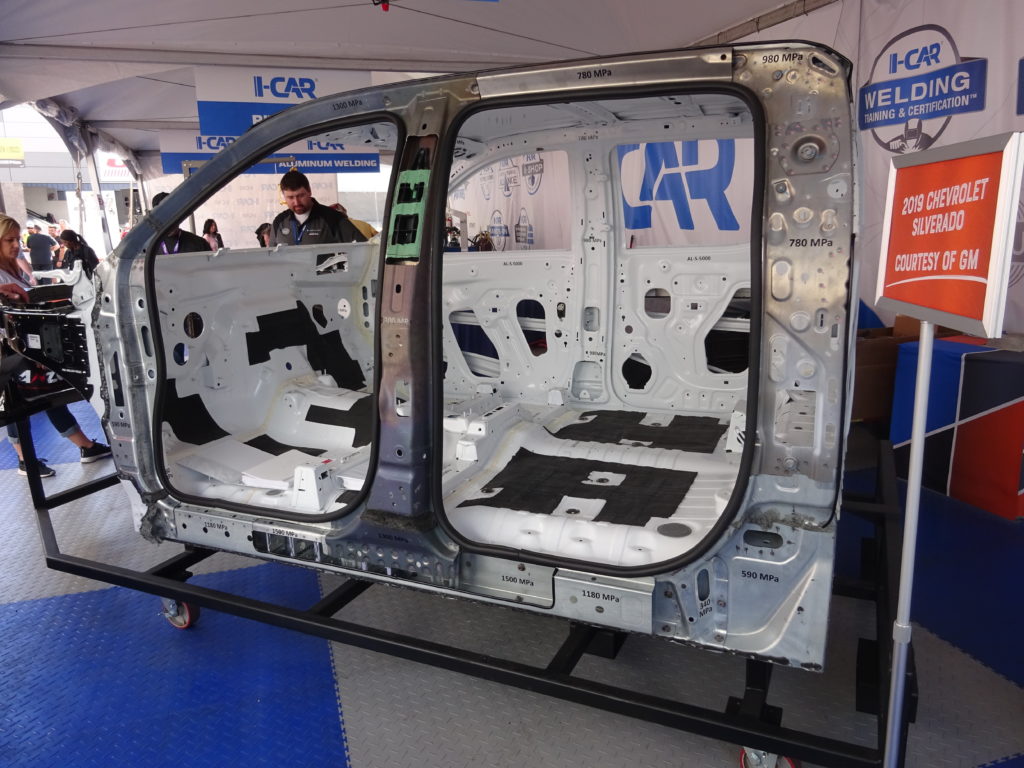 Audatex told the DEG it expects to have the 2019 Silverado 1500 crew cab ready by its January 2019 release, while the extended cab should be ready by the March 2019 update.
The GMC Sierra's crew cab and extended cab databases should be ready by March 2019, the DEG reported.
The single cab version of either truck didn't yet have an Audatex database ETA, according to the DEG.
CCC expected to have incorporated the 2019 Chevrolet 1500 database online by Dec. 14 and in the January 2019 DVD if all went according to plan, the DEG wrote in November. However, MOTOR hadn't yet begun to work on the GMC Sierra at that point, the November tip stated.
Mitchell planned to have the Silverado ready to go in a November update, according to the DEG.
"Please note, the above information is based on current information available from all three IP's," the DEG wrote. "Changes to release date may be possible depending on development schedule." (Emphasis DEG's.)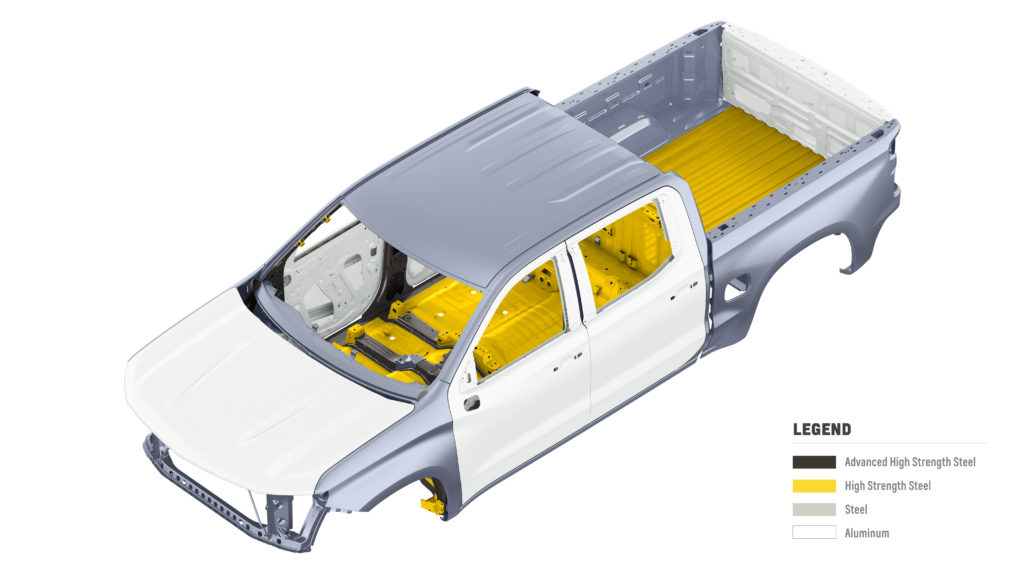 Measuring ADAS locations
It's important to put an ADAS sensor in the correct place. It's also important to know that, according to a Nov. 28 DEG tip, the measuring and R&I-ing to line it up in the correct place isn't included in any of the three estimating systems.
"Vehicles equipped with ADAS Blind Spot Monitor systems may have a procedure in the workshop manual to measure the mounting bracket position," the DEG wrote. "This procedure can be labor intensive and require additional r/I work to access certain control points on the vehicle. Labor to measure, verify and repair if needed is NOT INCLUDED and should be an on the spot evaluation." (Emphasis DEG's.)
The DEG referred users to this image from the 2016 Acura RDX repair procedures to provide a sense of the effort the task can demand: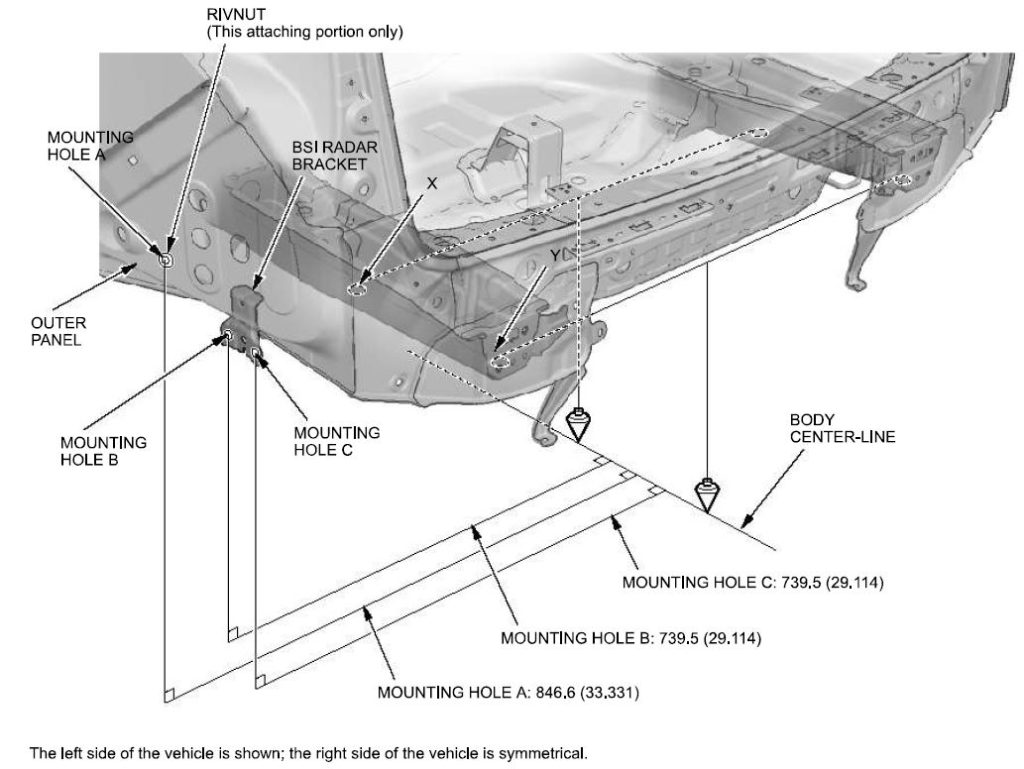 Obviously, you have to look up the true repair procedures on the Honda site, a point the DEG also made.
Mitchell: Online airbag estimating cheat sheets
Mitchell offers users an online cheat sheet on inspections and parts needed after a supplemental restraint system/airbag deployment, according to the DEG. It's available to everyone, not just Mitchell subscribers.
"This can be used as a quick reference chart/tool during the repair planning stages to determine vehicle repairability," the DEG wrote.
For example, here's all the stuff Mitchell says must be inspected and potentially replaced on a 2013-18 Ford Escape brought to your shop — even if the airbag didn't fire:
• All sensors, mounting brackets, chassis mounting areas & wiring pigtails
• Instrument panel braces & brackets
• Instrument panel knee bolsters & mounting points
• Instrument panel & mounting points
• Safety Canopy® and mounting points
• Safety belts, safety belt buckles, safety belt retractors and safety belt anchors
• Seats and seat mounting points
• Steering column (deployable column if equipped)
• SRS wiring, wiring harnesses & connectors (Minor formatting edits)
Mitchell also provided a list of items which definitely must be replaced after an Escape airbag deployment and some commentary on the SRS work.
Being aware of such demands in advance might help an estimator or manager more accurately prepare for the amount of labor needed on a job. The Mitchell information could also help a technician or manager "check the work" of an estimator or another tech and avoid something being overlooked.
That said, shops and insurers should heed the DEG's caution that this Mitchell guide isn't a substitute for OEM repair procedures. You've got to consult the actual instructions on the automakers' online websites (many of which can be reached here) to perform a proper repair.
Mitchell issues a similar warning, declaring the airbag chart intended merely to "assist in the preparation of accurate damage reports."
"This is NOT intended as a substitute for detailed diagnostic, repair, replacement or safety information," Mitchell continued. (Emphasis Mitchell's.)
Mitchell also cautioned shops that their staff could be at risk as well from airbags.
"Accidental air bag deployment is possible," Mitchell warns. "Personal injury may result. Avoid area near steering wheel and instrument panel even if air bags have deployed. Dual-stage air bag modules may be present that could contain an undeployed stage. When disposing of a deployed dual-stage air bag, always treat it as a 'live' module."
Have a question?
Have a question about AudaExplore, Mitchell or CCC? Submit inquiries to the DEG here. Inquiries, like answers, are free.
More information:
Database Enhancement Gateway homepage
Images:
A 2019 Chevrolet Silverado cab in the I-CAR booth of SEMA 2018 shows information about its steel tensile strengths. (John Huetter/Repairer Driven News)
The Database Enhancement Gateway in a 2018 tip provided this image demonstrating CCC automatically incorrectly taking an overlap deduction on a R&I operation; the estimator or adjuster would have to fix this manually, according to the DEG. (CCC screenshot provided by the Database Enhancement Gateway)
General Motors announced in January 2018 that a "mixed materials strategy" removed up to 450 pounds of weight from the next-generation 2019 Chevrolet Silverado. (Copyright General Motors)
The 2016 Acura RDX repair procedures for a blind spot radar bracket convey a sense of the effort needed to place an ADAS bracket in the precise position. (Image from Honda OEM repair procedures; provided by the Database Enhancement Gateway)
Share This: