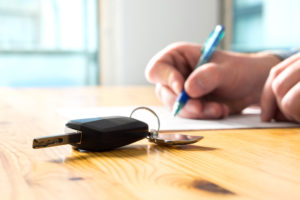 New Pegasystems survey results find half of vehicle owners aged 16-24 carrying an extended warranty, an interesting contrast to the majority of overall drivers who say they don't.
Only 47 percent of consumers have extended warranties, even though 60 percent felt warranties provided value and 62 percent of customers said their warranty helped them in the past year, according to a "Pega" news release Dec. 10.
The data is relevant to collision repairers and insurers discussing parts with consumers. Under the Magnusson-Moss Warranty Act, the act of installing an aftermarket, used of refurbished part can't automatically void a vehicle warranty. However, if that alternative part's failure compromises another OEM part under warranty, the automaker doesn't have to honor the warranty.
For this reason, warranty trends might be relevant to lawmakers in deliberations over laws governing when particular parts categories can be used in a repair. One such discussion last year in Rhode Island found bill advocates citing lease and loan durations as a reason for extending the time in which customer written consent is needed to install aftermarket parts.
Warranties also provide ammunition to educate the customer when they or an insurer request a repair that would violate OEM repair procedures. While Magnusson-Moss also ensures a warranty stands when someone other than a dealership does repairs, the work still needs to be done correctly to avoid risking a warranty claim being rejected, according to a Federal Trade Commission webpage which also references OEM service intervals. NAPA also in a September blog post wrote that an automaker can void a warranty if the owner does "something with your car that the manufacturer does not recommend or that conflicts with specifications for maintenance."
Customers surveyed by Pega cited cost (35 percent) and a lack of need for the product (32 percent) as reasons for not buying a warranty. Twenty-nine percent of consumers said no extended warranty was for sale when they bought the vehicle.
"The survey results reveal a clear disconnect between appreciating the importance of an extended warranty and actually purchasing one," Pega wrote in the news release.
Seven percent of customers said they don't understand their manufacturer warranty, and 48 percent of respondents said they only somewhat understood it, according to Pega. Almost 40 percent of the 16-24 age range said they understood their warranty very well, a statistic that fell to 22 percent for ages 65 and older.
"It's imperative that manufacturers and dealers understand these factors to better educate buyers and provide appropriate recommendations on how they can protect their vehicle purchases, as well as what's included with that protection," Pega wrote.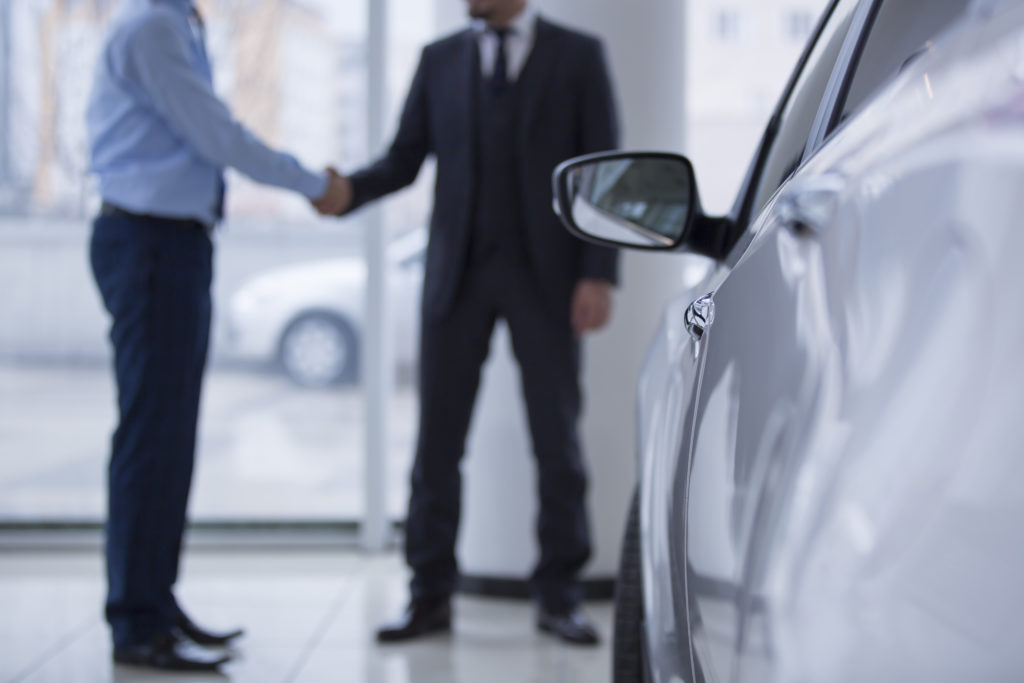 There's a big gap in extended warranty ownership between the 16-24 age range and those 55 and older. Only a quarter of the 55-plus demographic have extended warranties, according to Pega. Silver couldn't recall the data for customers between 25 and 54, but he said the difference between the two poles was the noteworthy finding anyway.
"While it's important to understand why people do or do not purchase extended warranties, dealers also should understand who is making these purchases and how they can provide more personalized recommendations," Pega wrote.
Asked if the result of 54 percent of 16- to 24-year-olds with extended warranties was just a function of their parents paying for the coverage, Pega industry market leader-manufacturing Vice President Steven Silver described other factors as responsible.
Silver, whose purview includes automotive, tied the statistic to characteristics of Millennials and the modern automotive buying process in our Dec. 18 interview.
He said he's seen other consumer research suggesting that Millennials and younger buyers are "very value-conscious." A shift from vehicle purchasing to mobility services would mean that when a Millennial does want to buy or lease an asset like a car, "protection of that asset is super-important," he said.
He said "it makes a lot of sense" but more research would be needed for him to confirm that theory.
Silver said he also thought a change in how people bought cars also had a role.
Younger buyers want a short buying process — they do the research online, before reaching the dealership. "They get in and get out," Silver said. This was becoming normal for all buyers, he noted.
Having most of the legwork of buying the car done prior to the visit makes the finance and insurance process easier on the consumer. In the four-hour "gauntlet" of traditional car buying, by the time a consumer gets to the F&I department, they don't want to hear about things like gap insurance or other service contracts, Silver said. The buyer just says no to everything to get out of the dealership.
However, if the dealership don't exhaust the buyer in the "sales journey" — something that can happen even at a good, efficient dealership — the F&I department has a chance at a real conversation with the customer. "You are much, much more willing" to talk about protecting the asset and "making your life easier," Silver said.
Silver said that convenience was the other factor driving extended warranty sales. It's not just about avoiding the cost of repair, it's about making the ownership experience "significantly easier," he said.
Such warranties remove items from the "worry list" or to-do list of an owner and make their life easier, he said.
"It's good business," Silver said.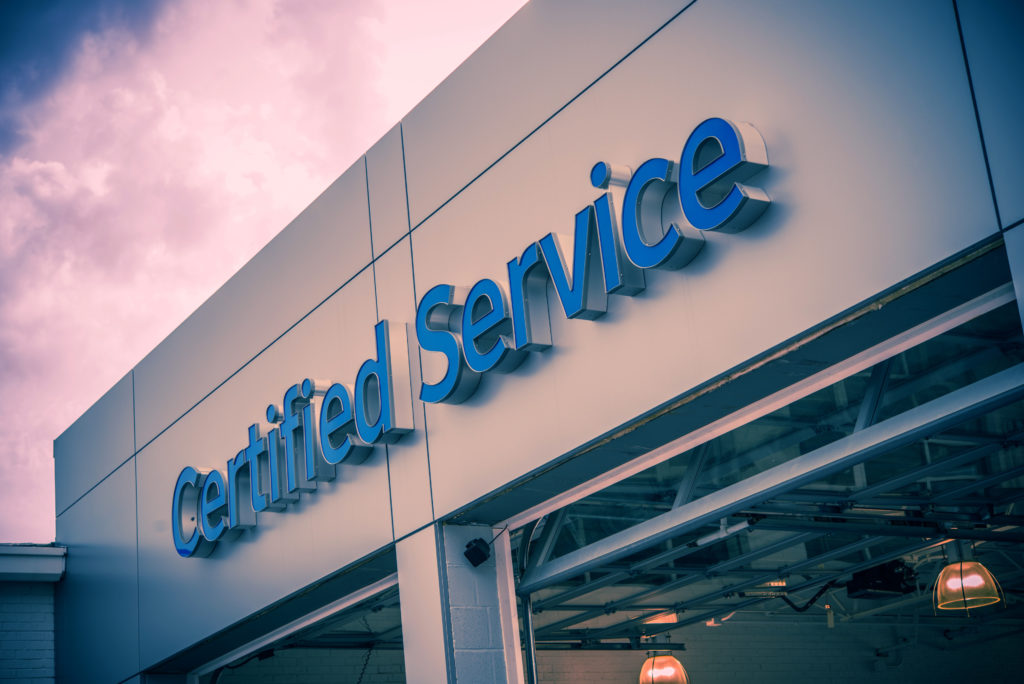 We also noted that 62 percent of customers benefitting from a warranty seemed high and contrasted the critic's view that an extended warranty was just a revenue stream that'd never be used by the customer. Silver said Pega created a "fairly broad strike zone" for the question and that it was possible customers were misperceiving other items like a reminder or service contract coverage as warranty-related.
"I'm speculating a little bit," he said. He noted that the "vast majority" of vehicles were indeed of higher quality than before.
He hypothesized that the proliferation of recalls might also be misperceived as warranty-related.
Silver said it might just reflect an industry trend that he thought originated with luxury brands and "cascaded" to volume brands. The OEM tries to bake maintenance, support and service into a monthly car payment and "make it turnkey."
Having a "delightful" dealership experience fuels a "virtuous cycle" driving dealer, vehicle and brand loyalty, according to Silver.
The subset of the 47 percent of consumers and 63 percent of young drivers which have warranties and are legitimately deriving value from them might be receptive to shops holding fast on OEM parts and procedures for the reasons discussed above.
Asked to offer some perspective on consumers, warranties and alternative parts, Silver said OEMs spend a significant amount of marketing on building genuine part brands.
He likened it to a pharmaceutical company. The doctor is the one who selects the medication to prescribe for a particular ailment. However, the brand awareness generated by the pharmaceutical company prompts the customer to inquire about a particular drug from various options, nudging the doctor in that director. They've created "pull-through," according to Silver.
The analogy here would seem be a customer prompted by "keep your X an X" marketing to demand OEM parts.
Silver said the shop could shape the customer's views.
As customers, "we're not privy to the sausage-making" behind the scenes of a warranty event, Silver said. We understand "it's covered, it's handled," he said.
This can be a moment that matters to a brand either positively or negatively, depending on how it's handled, according to Silver.
A dealership or an independent repairer can emphasize to the customer that they're installing OEM parts, Silver proposed as an example. Creating "peace of mind" can have "significant" value on the customer's perception of their overall ownership, he said.
More information:
"Survey Reveals Reasons Consumers Forego Purchasing Extended Automotive Warranties Despite Seeing Value"
Pegasystems, Dec. 10, 2018mages:
Images:
New Pegasystems survey results find half of vehicle owners aged 16-24 carrying an extended warranty, an interesting contrast to the majority of overall drivers who say they don't. (Tero Vesalainen/iStock)
Only 47 percent of consumers have extended warranties, even though 60 percent felt warranties provided value and 62 percent of customers said their warranty helped them in the past year, according to a Pegasystems news release Dec. 10, 2018. (leventince/iStock)
A dealership service center is shown. (welcomia/iStock)
Share This: