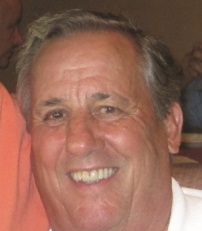 Lee Vetland, who once led one of the trade groups merged into the AASP-NJ and was inducted into its Hall of Fame, died Jan. 1, the organization announced Monday. He was 71.
Vetland was born March 12, 1947, in Rahway, N.J. He had owned and operated Avenel, N.J.-based Lee's Auto Body and Pine Top Service for decades, and he founded and served on the board of Auto Body Distributing Co.
He served as president of the Garden State Automotive Federation, which later merged with the Automotive Service Providers to create the Alliance of Automotive Service Providers-New Jersey, according to AASP-NJ.
"Lee always pushed and fought to make things better," AASP-NJ Executive Director Charles Bryant said, according to the AASP-NJ. "I had a long relationship with him, and he was a great guy. If he didn't like something, he'd tell you in a minute! Lee will certainly be remembered as an industry icon for his many hard-fought battles and what he accomplished to make the industry what it is today. He will be dearly missed by all who knew him."
Vetland also co-owned the Colonia Country Club, which housed the AASP-NJ's annual golf event.
In 2000, U.S. Sen. Robert Torricelli, D-N.J., recognized Vetland after the shop owner won the Woodbridge Metro Chamber of Commerce's Small Business Person of the Year.
"Lee's Auto Body opened for business in 1975 with three employees," Torricelli said, according to the Congressional Record. "Since that time, through his own industry, hard work, and a strong work ethic, Lee has seen his business grow to 21 employees. His efforts and commitment extend to other areas besides his entrepreneurship. Lee is the Chairman of the Board for Auto Body Distributing Company, Vice President of the Auto Body Shop Association in New Jersey (A.A.S.P.N.J.), a member of the Advisory Board for the Amoco Dealer Panel, and the Governor's Task Force on insurance fraud. While Lee has excelled in the auto body business, his expertise and knowledge have benefitted numerous organizations and associations throughout New Jersey as well.
"It is an honor to recognize Mr. Vetland's achievements and extend my congratulations to him for receiving the 2000 Small Business Person of the Year Award from the Woodbridge Metro Chamber of Commerce."
His service was scheduled for Saturday, Jan. 5, according to an obituary posted on the Costello-Greiner Funeral Home website. In lieu of flowers, donations can be sent to the Lee Vetland Memorial Fund, 1100 Saint Georges Ave., Avenel, N.J.
"(This) fund is going to be established to continue Lee's legacy of generosity by offering support to the less fortunate through scholarships and other acts of kindness," the obituary states.
"Lee had a heart of gold; he would do anything for you," AASP-NJ President Jerry McNee said, according to the organization. "He was a leader. When he saw something that needed to be changed, he did something about it. I wish everyone could take a page out of his book. If they did, this industry – and this world – would be a better place."
The obituary also noted Vetland "was an avid golfer and always up for a good game of cards. He enjoyed trips to Florida, watching NASCAR and tailgating at Giant's football games."
He is survived by his partner, Linda Scapicchio; daughter, Katie Vetland; and sister, Joann Vetland, "and many wonderful friends, who he thought of as family," according to the obituary.
More information:
"NJ Auto Industry Legend Lee Vetland Passes"
Alliance of Automotive Service Providers, Jan. 7, 2019
Costello-Greiner Funeral Home, January 2019
Featured image: Avenel, N.J.-based Lee's Auto Body and Pine Top Service owner Lee Vetland is shown. (Thomas Greco Publishing/Provided by Alliance of Automotive Service Providers-New Jersey)
Share This: