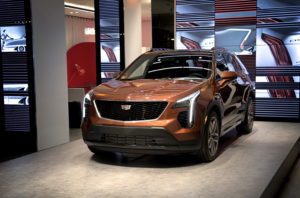 General Motors on Friday announced it planned to turn Cadillac into "GM's lead electric vehicle brand" and give it the first version of the company's next-generation full-electric architecture.
Mark Reuss, who had overseen Cadillac prior to being announced as GM president Jan. 3, said in an investor event Friday that the BEV-3 architecture was GM's canvas for a "profitable" electric vehicle program.
"We believe in EVs," he said.
Asked about hybrids, Reuss said they were viewed as "countermeasures" to an internal combustion engine. He said an OEM could either spend money on them and force a customer to have something they might not want, or spend money on the "real answer": an affordable, high-value zero-emissions vehicle.
An investor slide declared GM's mission to profitable electric vehicles with more than 300 miles of range. Reuss said the OEM wanted to be the "first maker of profitable, highly desirable, range leading and attainable electric transportation." On Wednesday, it announced it would collaborate with ChargePoint, EVgo and Greenlots to give GM drivers access to the trio's nearly 10,000 combined U.S. charging stations spanning more than 31,000 charging ports (think pumps at gas stations).
GM's BEV-3 platform is designed for "maximum flexibility and versatility" and could be used for cars, crossovers and SUVs, and "anything in between," Reuss said.
Everything in the portfolio could be built out of just three drive units (front-, rear- and all-wheel drive), and the battery pack could work universally, according to Reuss. He likened the pack and batteries within to an ice cube tray: The same tray (the battery pack) would be used for all vehicles, while the number of cubes (batteries) within could be varied depending on the vehicle target audience.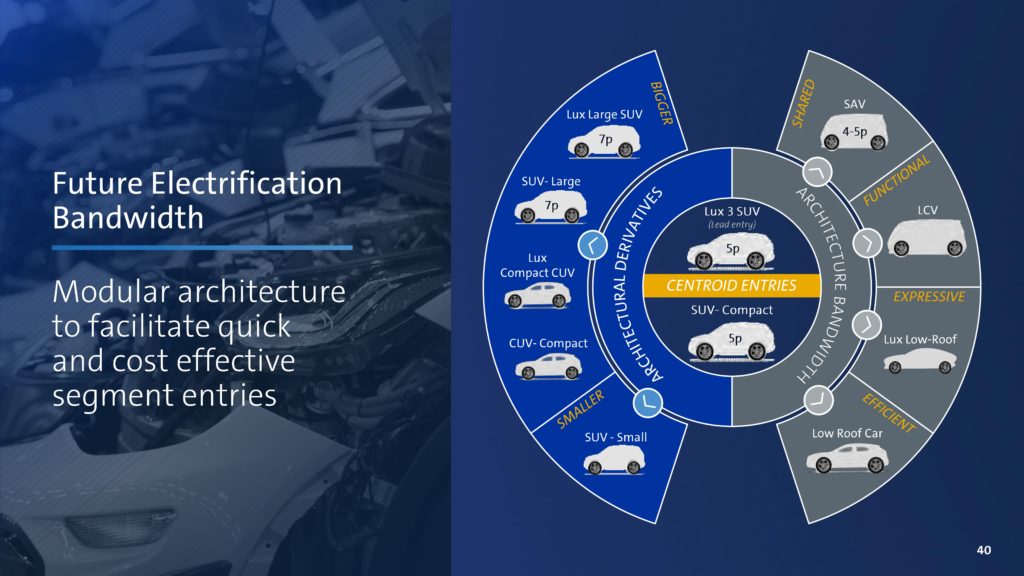 This allowed GM "astounding flexibility" and allowed for a broad range of customer needs and price points across multiple brands globally while still providing "tremendous cost savings" from maxing out scale, according to Reuss. He said as GM reached volume and scale, it could further cut costs.
"Our lead electric brand will be our technology leader: Cadillac," Reuss said. He called it the "tip of the corporate spear" on electric vehicles and said the brand would be about luxury, beauty, innovation and leadership.
"In short, Cadillac is going to be about Cadillac once again," he said.
Reuss also reiterated a Cadillac promise that the brand would receive Super Cruise — a semi-autonomous feature allowing drivers to take their hands off the wheel (though they still must pay attention to the road) — across its entire lineup in 2020. The technology is to expand beyond Cadillac after 2020.
Growing electrification and new vehicles should shake things up for body shops in Cadillac-heavy markets.
Cadillac had in March 2018 promised to introduce a new vehicle every six months globally through 2021, and GM said Friday that the brand-new compact 2019 Cadillac XT4 SUV, which was to have gone on sale started in fall 2018, and the launch of the new XT6 SUV would contribute to the OEM's momentum in 2019. The XT4 was built with an exclusive compact SUV architecture, according to Cadillac.
More information:
"GENERAL MOTORS STRENGTHENS CORE BUSINESS AND FUTURE MOBILITY"
General Motors, Jan. 11, 2019
General Motors Capital Markets Day event webcast
General Motors, Jan. 11, 2019
Images:
A pre-production 2019 Cadillac XT4 is shown. (Copyright General Motors)
General Motors President Mark Reuss said in an investor event Friday that the BEV-3 architecture was GM's canvas for a "profitable" electric vehicle program and could be used for cars, SUVs and crossovers. (Provided by General Motors/Copyright General Motors)
Share This: