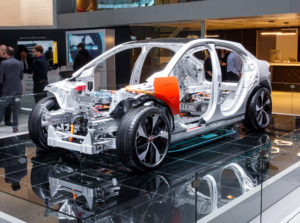 In addition to its stances on scanning and wheel repairs, Jaguar Land Rover posted five other position statements between August and November 2018 that collision repairers and insurers will want to review.
Jaguar Land Rover's TOPIx OEM repair procedures site indicates all five are in their second version (as was the scanning document). The OEM's November 2018 position banning reconditioned or repaired wheels is new.
All seven documents can be accessed for free after registering (also free) for TOPIx. However, you'll need a paid TOPIx subscription for the full instructions to complete a repair properly and to access other technical bulletins. JLR is coming off its best year ever in the U.S., having sold 122,626 vehicles in 2018, so certain markets might be seeing a few more of them.
Here's highlights from the five documents; read them in full on Jaguar's website. Our prior coverage of the scanning and wheel repair position statements can be found here and here.
Electric cars and plug-in hybrids: Have a dealer test the battery first
Jaguar Land Rover in October 2018 urged repairers to have an "authorized retailer" check out the high-voltage lithium ion battery before attempting to fix a collision-damaged vehicle.
This allows a shop to be aware of expensive battery damage-related costs up front, according to Jaguar Land Rover. It also prevents technicians from being electrocuted or one's shop being set on fire.
"Unlike many other repair facilities, these authorised retailers have received the specialised training and equipment necessary to inspect and assess the post-collision condition of the high-voltage lithium ion batteries installed in these vehicles," Jaguar Land Rover global customer service global body and paint operations manager Glen Mathews wrote in the position statement. "Jaguar Land Rover Limited insists upon inspection and testing of the battery because if a damaged battery is not isolated and cared for in the correct way, there is a heightened risk of personal injury or death, as well as significant property damage, due to exposure to battery electrolytes and related fumes or an uncontrolled thermal event in the battery and resulting fire. Please refer to Jaguar Land Rover's quarantine procedure within TOPIx for instructions and guidelines on quarantine procedures and safety measures under general procedures (414-01) Battery, Mounting and Cables." (Emphasis Mathews'.)
Jaguar Land Rover also warned shops to be trained on electric Jaguar or Land Rover collision repair specifically.
"Being trained on the battery systems of non-Jaguar Land Rover vehicles does NOT qualify a repairer to work on Jaguar Land Rover vehicles which are designed differently from competitor vehicle battery systems," Mathews wrote.
Collision repairers, insurers and customers need to be prepared for electric or partially electric technology and how it could change the repair process. Some brands are about to introduce a lot more of it.
Jaguar Land Rover itself actually has vowed that no new Jaguar or Land Rover would rely solely on an internal combustion engine starting in 2020 — they'll all be hybrids, plug-in hybrids or fully electric. Volvo has promised the same effective this year. General Motors wants to have 20 new, completely electric vehicles by 2023 — including two crossovers by 2019 "based off learnings from the Chevrolet Bolt EV," and it announced Friday that it would make Cadillac its "lead electric vehicle brand."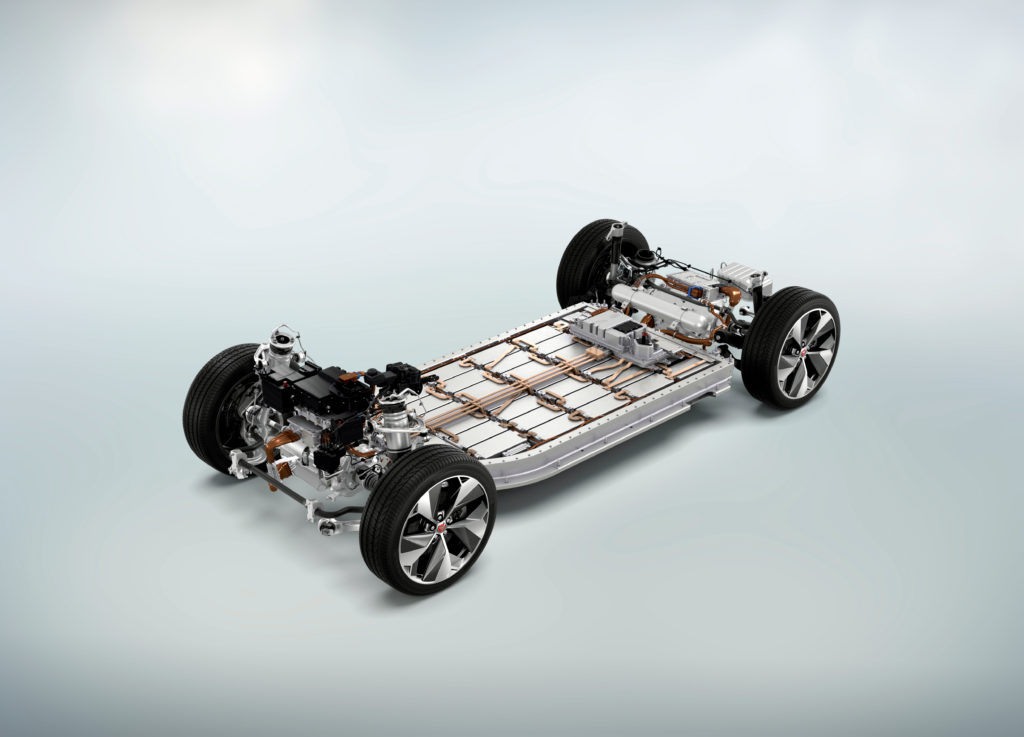 Quarter panels, bumpers and body panels are structural
An August 2018 position statement spells out which parts Jaguar Land Rover considers structural, and some of them might surprise repairers and insurers who have insisted otherwise.
"This Jaguar Land Rover repair position statement refers to Bodyshell/Unibody/structural components including frame rails, apron assemblies, quarter panels, floor structures, bumpers, bumper reinforcement bars, A-pillars, B pillars, and body panels," Mathews wrote. "These structural components are specifically designed to work in conjunction to provide required passenger safety in the event of a future collision. Concessions to any of these individual structural components may negatively impact the complete vehicle structure in the event of a future collision. Therefore, Jaguar Land Rover does not approve the use of aftermarket, alternative, reverse-engineered, or remanufactured collision parts for the repair of structural components of any Jaguar Land Rover vehicle involved in a collision requiring the replacement of a structural part." (Emphasis Mathews'.)
Aftermarket and recycled parts, reusing fasteners
Jaguar Land Rover issued two position statements regarding aftermarket and recycled parts in August 2018. They're largely similar, so we'll quote from the aftermarket position statement for convenience's sake.
"Jaguar Land Rover does not approve of the use of components removed from a vehicle that was damaged, burned, flooded, scrapped, or involved in a previous collision," Mathews wrote. "Salvaged or recycled parts may have been subjected to crash impact loads, exposure to outside weather, excessive wear, high temperatures, or extreme forces during removal from the donor vehicle. Jaguar Land Rover cannot guarantee the safety, quality, compatibility, or durability of recycled parts as there are no standards in place for testing these components. In addition, salvaged components are not traceable should a recall occur in the future."
A batch VIN lookup OEMs announced in 2018 and what the Automotive Recyclers Association has reported to be an important provision of the FAST Act will make it easier for recyclers to search for recalled parts on donor vehicles. However, should a recall theoretically arise on a previously clean donor car after the part is installed on an unrecalled customer car, it does seem as though it'd be difficult or impractical for the customer to keep track of that second VIN and be alerted to that issue.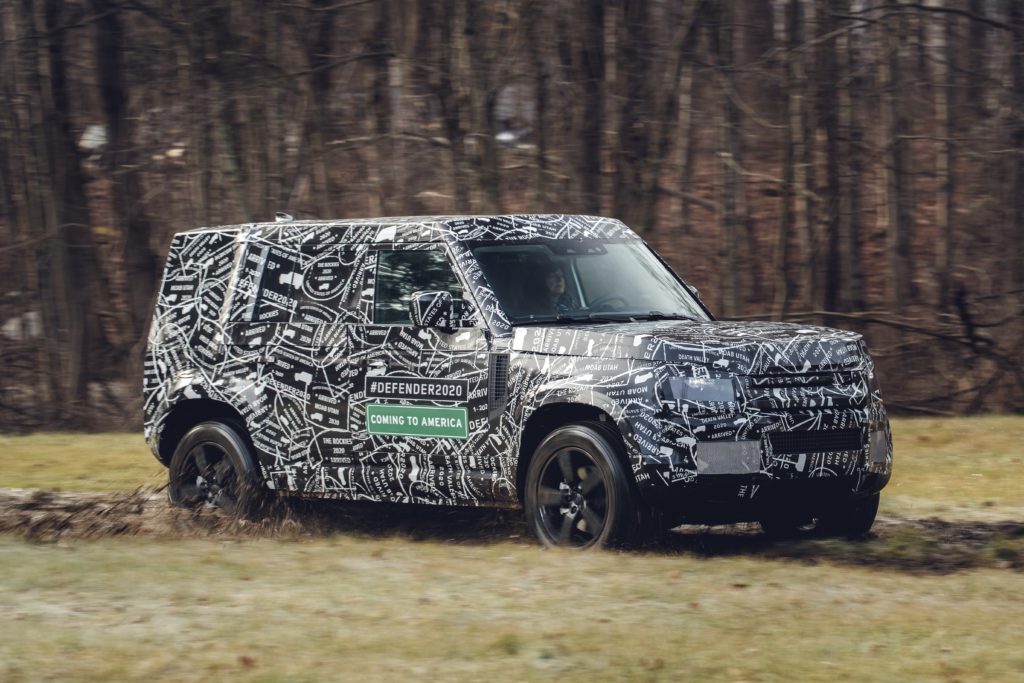 The OEM warns it doesn't approve of aftermarket or counterfeit parts either, declaring them "not subject to the same requirements of entire vehicle operation or function, and may not be manufactured to the same standards or design. This could compromise the overall safety of the vehicle should a future collision occur."
"In particular, aftermarket parts such as fenders, hoods, bumpers, and doors may not provide proper operation or function of the vehicle crumple zones, supplemental restraint sensors (SRS/airbag sensors), or meet local market motor vehicle safety standards for vehicle collisions," Mathews continued.
"… Their use may void the vehicle warranty by Jaguar Land Rover, and their use may cause other related components to not be covered under warranty should a failure occur."
Under Magnusson-Moss, installing an aftermarket part doesn't automatically void a warranty. However, if the part fails and in doing so affects something else, the OEM can refuse to honor the warranty, according to the law.
These positions are similar to what other OEMs have cautioned regarding recycled or aftermarket parts. However, Jaguar Land Rover also added an interesting warning against shops reusing fasteners they've removed from a car.
"Jaguar Land Rover advises the replacement of all associated fasteners during a collision repair," Mathews wrote. "Fasteners that have been worn, broken, or deformed during a collision must be replaced."
Salvage airbags
Finally, in what shouldn't really be a surprise after its broader recycled parts position, Jaguar Land Rover warned shops not to use recycled airbags in an separate August 2018 position statement.
"Jaguar Land Rover cannot verify that airbag systems or components salvaged from other vehicles for re-use will perform," Mathews wrote.  "Many factors may influence the integrity of salvaged airbag systems or components, such as weathering and removal techniques. In addition, airbag systems are designed for specific vehicles, with changes occurring even within specific vehicle models to accommodate technological advancements. It is possible for an airbag system or an individual airbag component to fit into a vehicle without being actually appropriate for that vehicle, and thereby there is potential to compromise the integrity of the airbag system which may lead to enhanced injury or death."
More information:
Jaguar Land Rover global position statement: "Battery Electric Vehicle & Plug in Hybrid"
Jaguar Land Rover, October 2018
Jaguar Land Rover global position statement: "Structural Body Components"
Jaguar Land Rover, August 2018
Jaguar Land Rover global position statement: "Safety Restraint Systems (SRS) Salvage "
Jaguar Land Rover, August 2018
Jaguar Land Rover global position statement: "Aftermarket & Counterfeit Parts"
Jaguar Land Rover, August 2018
Jaguar Land Rover global position statement: "Salvage/Recycled Parts"
Jaguar Land Rover, August 2018
Jaguar Land Rover body and paint position statements
JLR TOPIx OEM repair procedure website
Images:
The body-in-white of the aluminum, electric 2019 Jaguar I-PACE is shown at the Geneva Auto Show. (Provided by Jaguar)
The European version of the 2019 Jaguar I-PACE's battery is shown. (Provided by Jaguar)
The next-generation Land Rover Defender will go on sale in 2020. (Provided by Land Rover)
Share This: