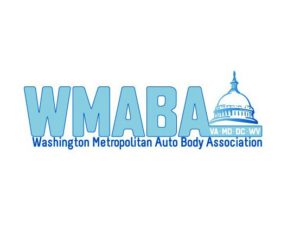 The Washington Metropolitan Auto Body Association this month launched a survey asking collision repairers nationwide to rate the behavior of various leading insurance carriers.
The organization, which represents Virginia, Maryland, West Virginia and Washington, D.C., collision repairers, had initially announced a survey for just those regions, but Executive Director Jordan Hendler last week said WMABA would allow repairers across the U.S. to answer the questionnaire.
The Georgia Collision Industry Association on Friday encouraged its members to contribute responses, noting that if WMABA received 25 answers from Georgia it would provide custom results for that state.
"The survey is to provide results to collision repairers, the association and insurers, as to how they are handling claims in the mid-Atlantic region," WMABA wrote in a news release Jan. 2. "With some insurers having specific market tactics utilized in each market, under different leadership, this may show the overall perception from the repair industry to their claims staff. WMABA hopes the information is helpful to improve relationships with the carriers in the area."
Shops are asked to rate major insurers from 1-5 (or N/A) here on their claim handling (such as professionalism), customer knowledge and treatment, repair knowledge, fairness and reimbursement for following procedures needed for OEM specifications. Repairers' identities will be kept anonymous.
"Our association is focused on bettering the overall market conditions for the collision repair," Hendler said in a statement. "This survey – while some may think is arbitrary – is really about narrowing the field of both positive and negative interactions. The biggest loser of any negative claim experience is the vehicle owner. Their experience is what we are also concerned about. Those who do it better should be commended."
In other survey news, I-CAR on Thursday announced it sought industry feedback on refinishing to help it develop new courses. Get a link to the paint questions here.
"This short survey is intended to gather information on what manufacturers, products, equipment, and techniques you prefer to use for refinishing," I-CAR wrote.
And of course, the latest "Who Pays for What?" study is open through the rest of January. Get a link to take it here.
More information:
Washington Metropolitan Auto Body Association insurer behavior survey
"Survey: Refinishing Materials"
First-quarter "Who Pays for What?" survey
Featured image: The Washington Metropolitan Auto Body Association logo. (Provided by WMABA)
Share This: