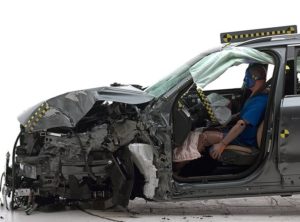 Volvo recently told collision repairers that the steering wheel must be replaced if its airbag blows, and many other parts might also need to be swapped out following various airbag deployments.
"When the steering wheel airbag deploys, the steering wheel must always be replaced," Volvo wrote in one of what appears to be a few new position statements. "Damage can occur which is not externally visible."
A body shop must also inspect the clockspring and steering column any time the steering wheel airbag blows, according to Volvo. "When in doubt, replace," it wrote for each part. (And speaking of steering-related checks, don't miss Volvo's position on steering racks.)
Any airbag deployment at all triggers the need to inspect occupied seats ("When in doubt, replace," Volvo writes) and automatically demands the shop replace all pretensioners and seatbelt buckles on those occupied seats, according to Volvo.
However, you also must inspect "Seat belts, buckles, car seat anchors and other components" related to all unoccupied seats too, Volvo wrote. "When in doubt, replace," the OEM stated.
There are two other safety systems whose deployment automatically triggers at least an inspection, if not a replacement.
Volvo's whiplash protection feature can automatically shift headrests forward if the car is rear-ended. "These components must
be inspected and/or replaced if deployment occurs," Volvo wrote. "When in doubt, replace."
Knee airbags can fire after a crash, and if it does, the shop must inspect the dash, according to Volvo.
"Repairing the dashboard in this area is not permitted," the OEM wrote. "These components must be inspected and/or replaced if deployment occurs. When in doubt, replace."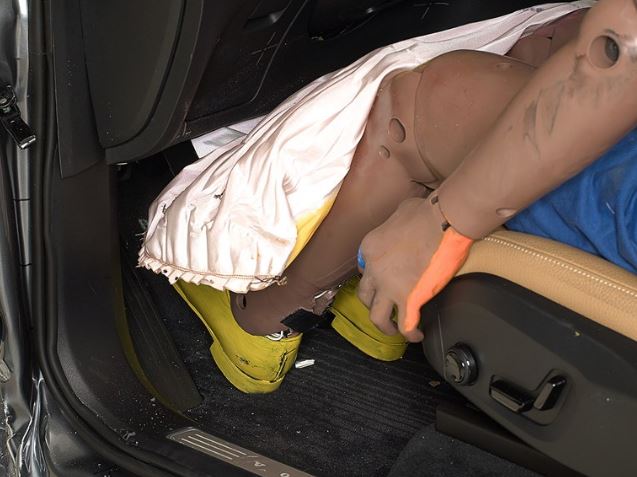 More information:
Volvo "Statement on Supplemental Restraint Systems (SRS)"
Images:
A 2016 Volvo XC90 with deployed airbags is shown following Insurance Institute for Highway Safety small-overlap crash testing. (Provided by IIHS)
A 2016 Volvo XC90 with a deployed knee airbag is shown following Insurance Institute for Highway Safety small-overlap crash testing. (Provided by IIHS)
Share This: