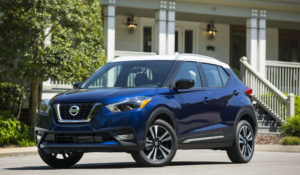 We've singled out particular topics — scanning, measuring, and refinishing — for their own articles, but Nissan's recent flurry of nine new or updated position statements contains noteworthy stances on other items as well.
Here's a roundup of the other four topics addressed by Nissan (and in similar statements from Infiniti) in the document batch:
Aluminum
Nissan explained in a Dec. 12, 2018, statement that its vehicles could contain aluminum parts. For example, the hood on at least the prior generation of the Altima is aluminum. (We haven't confirmed the all-new 2019 Altima's hood substrate.)
Because of this, repairers need to avoid the galvanic corrosion which can occur on aluminum parts like panels.
"Galvanic metal corrosion is when two dissimilar metals come in contact and an electrochemical corrosion starts to takes place," Nissan wrote. "This will result in premature part and paint failure."
Fortunately, Nissan's repair procedures will identify aluminum parts with an asterisk ("*") or in some other manner, according to the position statement. So you'll know to be careful around them.
The OEM also implied it would fend off corrosion with "Coated bolts, washers, or nuts." However, Nissan warns against reusing these fasteners, calling them "typically single-use parts" which need to be replaced with new OEM versions.
Nissan's probably trying to avoid a situation like what DOXA Enterprises Chief Operating Officer Larry Hults described in 2016.
Hults during the February 2016 call recalled a Ford Escort he said Ford shipped with various combinations of steel and aluminum bumpers. "It was a crapshoot" which mix would enter a shop, he said at the time.

Unfortunately, this led to shops replacing the noncorrosive bolts used for the Escort's aluminum bumpers with bolts intended for the steel parts, he said then. About a year "almost to the day," the bumpers fell off, according to Hults.
Nissan said you'll be able to identify single-use parts by reading the relevant "precautionary statement" or with a "black circle with a white 'X'" in its OEM repair procedures.
Single-use parts
Nissan in another Dec. 12 statement gave shops a deeper look at single-use parts, regardless of substrate, and warned shops never to reuse such components even if the items are undamaged by the crash.
Although parts may not be damaged or appear to need replacement during the repair process, many are single-use items," Nissan wrote. "Designated single-use parts are designed for installation-only purposes and should be discarded once removed. While these parts may be absent of related damages, the reuse of such parts may cause repair issues and compromise the quality and safety of the vehicle. Items may have this designation for reasons of fit and finish, safety, or other quality concerns important to the vehicle owner."
The repair procedures will identify all single-use parts, according to Nissan. As a myraid list of examples in the position statement indicates, attempting to guess what parts are single-use is likely to miss something.
"Stationary glass, safety restraint systems, mechanical components, emblems or nameplates, fasteners, clips, bolts, screws, or interior trim pieces may fall into this category," Nissan wrote. "Any adhesive or adhesive tape should be replaced when separated from the original part. Removal of these adhesives may warrant parts replacement entirely."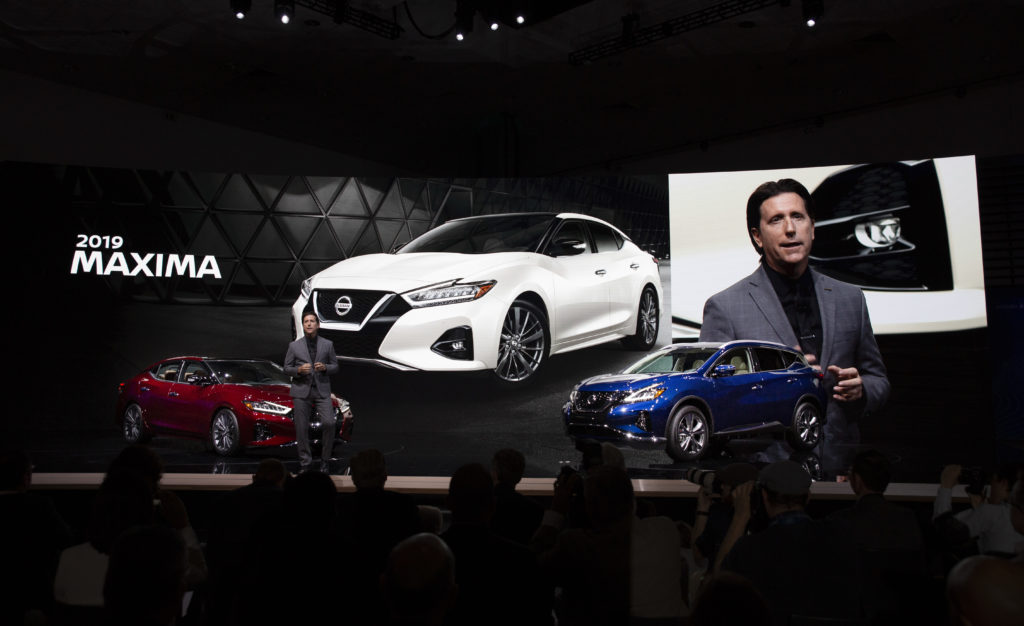 Seam sealer
New OEM parts might or might not have seam sealer when they arrive at your shop, according to Nissan on Dec. 12. The OEM ships them both ways, and you might have to apply it if the factory didn't, according to Nissan.
"These parts may include hoods, deck lids, or doors and can vary by model or model year," Nissan wrote. "In order to return the vehicle to a pre-loss condition and promote corrosion protection, it may be necessary for the repair facility to apply seam sealer in the specified locations on the new replacement part."
Nissan also specified that shops should "match the factory materials and application" when placing seam sealer on an unsealed area.
"While the seam sealer location serves as a protective barrier, it is also indicative that a part may have been replaced when subjected to a post-repair inspection," Nissan wrote. "The absence of seam sealer can contribute to premature part failure due to moisture or corrosion. Applying the seam sealer should match the factory materials and application closely to meet customer expectations. This process is an additional step of necessary parts replacement and should be completed during the repair process."
It told repairers to read both the OEM repair procedures and the seam sealer manufacturer's instructions.
We'd add that shops and insurers will want to check with the DEG and estimating software P-pages to ensure estimators and adjusters capture the nuances of what is and isn't included on the seam sealer front. For example, CCC writes of hoods that: "Some replacement components may or may not be supplied with duplicated OEM caulk / seam sealer, this is not included in R&R time and requires an on-the-spot evaluation."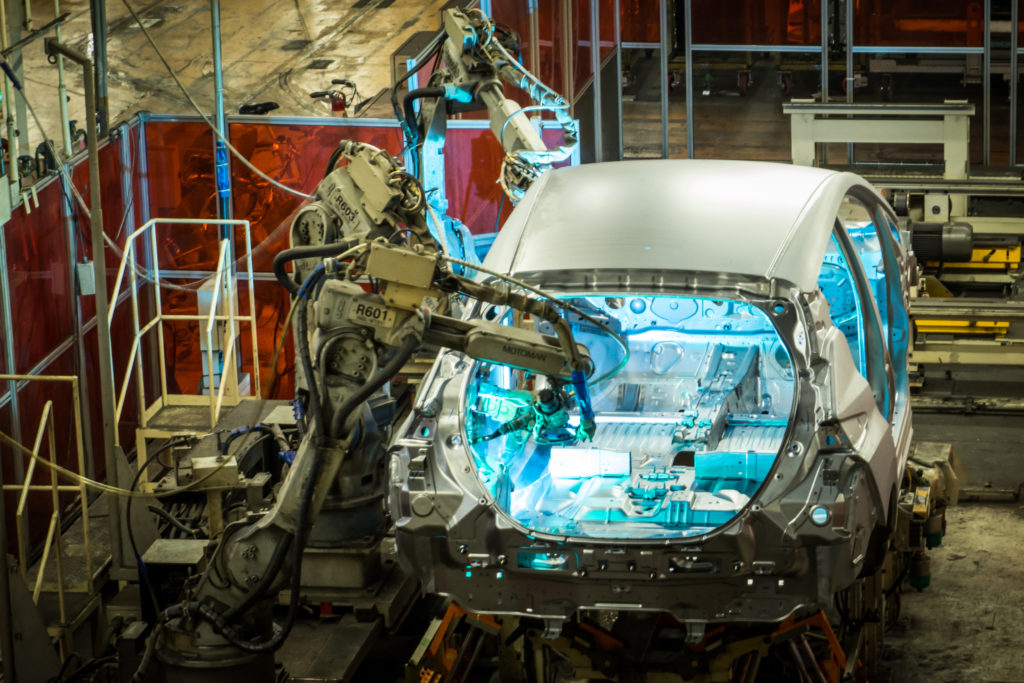 Welding
The industry probably has a better sense of what's involved with welding following the spike in I-CAR certifications (State Farm deserves kudos for fueling this with its 2017 mandate on Select Service shops), but Nissan still cautioned repairers that numerous procedures might be required.
In short, don't just pick up the welder and go to town. And definitely don't weld if electronics are still near the weld point.
"Welding precautionary measures include disconnection of the battery after proper lapse time, grounding of welding machines, weld types, tensile strength testing, and restorative corrosion protection recommendations," Nissan wrote. "Welding voltages average 220 volts and far exceed the 15 volt average at which today's electronics safely operate. Removal of electrical and safety components from the repair area should be done to prevent potential damages during any welding process. Electrical components can attract electromagnetic pulses emitted from welding equipment if not removed from the repair area."
It's unclear what distance Nissan considers safe for electronics to remain on the vehicle, but it's probably in the OEM repair procedures the statement tells shops to read. (The "Ask I-CAR" service can secure an answer from the OEM if the information isn't in the procedures.)
"It is recommended to refer to the Electronic Service Manual (ESM) prior to any repair or replacement being performed to maintain proper heat tolerances and other replacement specifications," Nissan wrote.
Nissan also demands that only a "certified technician" weld its vehicles, though it doesn't define what level of certification is sufficient.
More information:
"POSITION STATEMENT: Aluminum Replacement Parts"
Nissan, Dec. 12, 2018
"POSITION STATEMENT: Single-Use Parts Replacement"
Nissan, Dec. 12, 2018
"POSITION STATEMENT: New Part Seam Sealing Procedures"
Nissan, Dec. 12, 2018
"POSITION STATEMENT: Welding Precautions"
Nissan, Dec. 12, 2018
Nissan collision repair procedures website (use Internet Explorer)
Infiniti collision repair procedures website (use Internet Explorer)
Images:
The 2018 Nissan Kicks is shown. (Provided by Nissan)
Nissan said you'll be able to identify single-use parts by reading the relevant "precautionary statement" or with a "black circle with a white 'X'" in its OEM repair procedures. (Provided by Nissan)
Nissan global design Senior Vice President Alfonso Albaisa speaks at the November 2018 reveal of the refreshed 2019 Nissan Maxima and Murano. (Provided by Nissan)
Production of the 2018 Nissan Leaf at Nissan's Smyrna, Tenn., plant can be seen. (Provided by Nissan)
Share This: