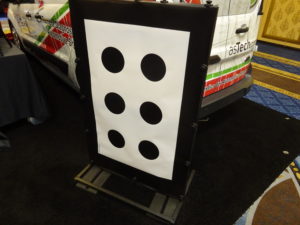 Collision repairers will want to check out and share a new "Marketplace" story explaining how more complicated vehicles lead to higher repair costs.
It's a wonderful venue for a critical message. The overall Marketplace brand's family of shows boast a combined 14.6 million weekly listeners and 800 radio stations.
A Thursday text version of the "Marketplace" radio show broadcast starts with a great example of the kind of situations consumers and repairers face today:
"I didn't think it was going to be that big of a deal," said 50-year-old Baltimore resident Adam Richardson, describing when he walked out one morning last winter to see a six-inch crack in his 2017 Ford Fusion. …
He called an auto glass shop to come out and do his repair, but when he told the technician the make and model of the car, they told him to come in — the technician would not be able to replace this particular windshield on-site — and quoted him a surprising price tag.
"It ended up being somewhere north of $700, definitely a lot more than I'd anticipated," Richardson said. The price is more than double the cost of the average windshield replacement for a Ford Fusion of his model year, according to WindshieldGuru.com.
The Marketplace report explains that Richards' Fusion had front collision alert technology looking through the windshield, so he couldn't use an aftermarket windshield, and the sensors would have to be calibrated for $300. (Whether the windshield company used OEM calibration equipment instead of an aftermarket version wasn't specified.)
For the record, Ford reports that shops could encounter even more technology on the 2017 Fusion:
Available new driver-assist technologies* include adaptive cruise control with stop-and-go functionality, as well as Pre-Collision Assist with Pedestrian Detection featuring forward collision warning with brake support and active braking, and lane-keeping assist. Also included is optional enhanced active park assist that builds on Ford's parallel parking technology. This system helps drivers find a perpendicular parking spot, calculate the path, and steer the car to properly position it within the space, with the driver controlling throttle, brake and gear shifter.
Optional Blind Spot Information System with cross-traffic alert includes sensors in the car's rear quarter-panels that can detect traffic in a driver's blind spot, providing both audible and visual warnings if traffic – unseen by the driver – is detected. BLIS® enables cross-traffic alert, warning the driver of oncoming traffic when slowly backing out of a parking space with obstructed views. In combination with a standard rearview camera, BLIS helps make for confident maneuvering in parking lots.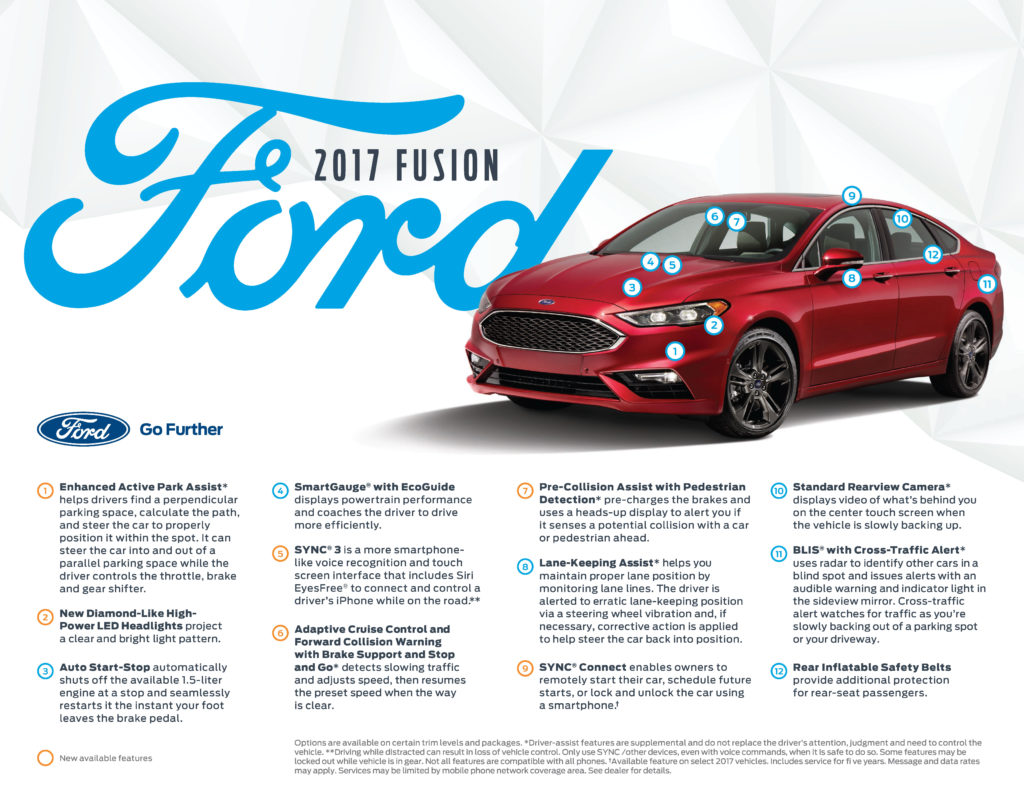 The Marketplace article even describes the kind of work which goes into a recalibration — and does it in a way that your shop might want to use as a model for educating adjusters or consumers. It reported after a visit to European Motor Car Works:
Up on the screen pops a list of all the car's features, with codes (unique to Tesla) describing each sensor and electronic feature and its status. The technicians, including (shop foreman Mike) Hubbard, have done weeks of training to understand Tesla's procedures and receive the carmaker's certification to work on the vehicles. But, they still must email the dealer to understand what some of the codes mean.
Before removing the fender, Hubbard performs a first "scan" to check what is working and what has errors when the vehicle first arrives. After the fender is fixed, he'll need to recalibrate the sensors, including by setting up targets (proprietary) on tripods that the car's cameras can sense. Then, he'll need to take the vehicle on a test drive — keeping it at certain speeds, including freeway speeds, for a few minutes.
If the car is not driving straight, Tesla may recommend a wheel alignment, so that the sensors — which expect the car to run straight — match up with the car's actual movement. 
At the end of the process, he'll perform another scan. If that shows errors, it will entail more work, followed by another scan. …
(Owner Kye) Yeung and Hubbard demonstrate a suite of devices needed to scan sensors and recalibrate them in other vehicles. Subaru has its own camera targets that must be set up on tripods, with a more than 100-pound weight placed on the driver's seat.
On a Range Rover, they can plug in a multi-purpose scanning device made by a third party. It acts as a router, so that consultants in Texas can call over and translate the codes. But waiting for that call can take a few minutes or, in the case of the Range Rover, over an hour.
The descriptions call to mind a recent Society of Collision Repair Specialists video which illustrates how an operation like scanning might not be as simple as you'd think.
"There's a perception that maybe all it is is plugging something in, magic happens and it gets unplugged … that's not quite the case," Society of Collision Repair Specialists Executive Director Aaron Schulenburg told the Collision Industry Conference last month before a screening.
The SCRS video describes a remote scan like the one Marketplace reported for the Range Rover as potentially requiring:
Finding the keys, vehicle and repair order.
Moving the vehicle to a designated area.
Running the vehicle long enough to reach operating temperature. (The video notes that antilock brake controllers can be temperature-sensitive.)
Obtain and hook up the battery pack or charger.
Get the scan tool equipment.
Hook up the scan equipment and cycle the key.
Submit the scan report (which includes data entry of items like the vehicle and collision information, according to the video).
Wait for the call from the scan company.
Be present to follow additional instructions necessary to complete the operation, such as cycling the key, putting weight on a seat, moving a seat, tapping the brakes.
Review the scan report.
Address items in the service manual and research diagnostic trouble codes
Put away equipment.
Test-drive the vehicle in accordance with the scan tool company and OEM's repair procedures.
And that's just a scan — as the Marketplace example demonstrates, calibration (which is also a not-included operation) can require multiple steps.
State Farm wouldn't comment and the Insurance Information Institute didn't respond to an inquiry from Marketplace on the allegation that insurers "balk" at covering the costs associated with such technology.
"The body shop really needs something, probably from a legislative standpoint, to be able to push back on the insurance company," Subaru field quality assurance manager John Gray told Marketplace in a quote body shop trade groups are probably emailing local lawmakers right now.
The in-depth story makes it one of the better pieces of mainstream coverage of the industry we've seen. Definitely check it out. It gives good shops ammunition to continuing pursuing good work, and it ought to wake up lesser shops to what's expected for a safe repair — and the notion that customers will pay for it.
More information:
"How a minor tap on the fender can require thousands of dollars in repairs"
Marketplace, Jan. 31, 2019
Images:
A calibration target stands in the asTech booth at SEMA 2018. (John Huetter/Repairer Driven News)
A fact sheet of possible features on the 2017 Ford Fusion. (Provided by Ford)
Share This: