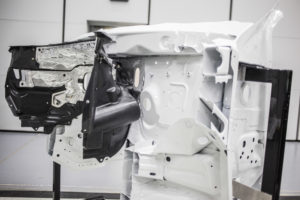 Ford earlier this month announced a couple of NVH features on the next-generation 2020 Explorer that could have ramifications for collision repairers.
The most notable is a Ford-first "dual-wall dashboard" between the engine compartment and passenger space.
"Separating the engine compartment from the passenger cabin are two walls – one of which is made of sheet-molded composite material – with an air gap in between," Ford wrote. "The dual-wall dashboard … significantly reduces the traveling sound that comes with a running engine."
"This innovation is very similar in theory to an insulated thermos or mug," Ford noise, vibration and harshness engineering manager Parker Lewis said in a statement. "The multiple layers of a mug keep unwanted ambient temperatures out, while the multiple layers of this dual-wall dashboard keep unwanted noise out of the vehicle cabin."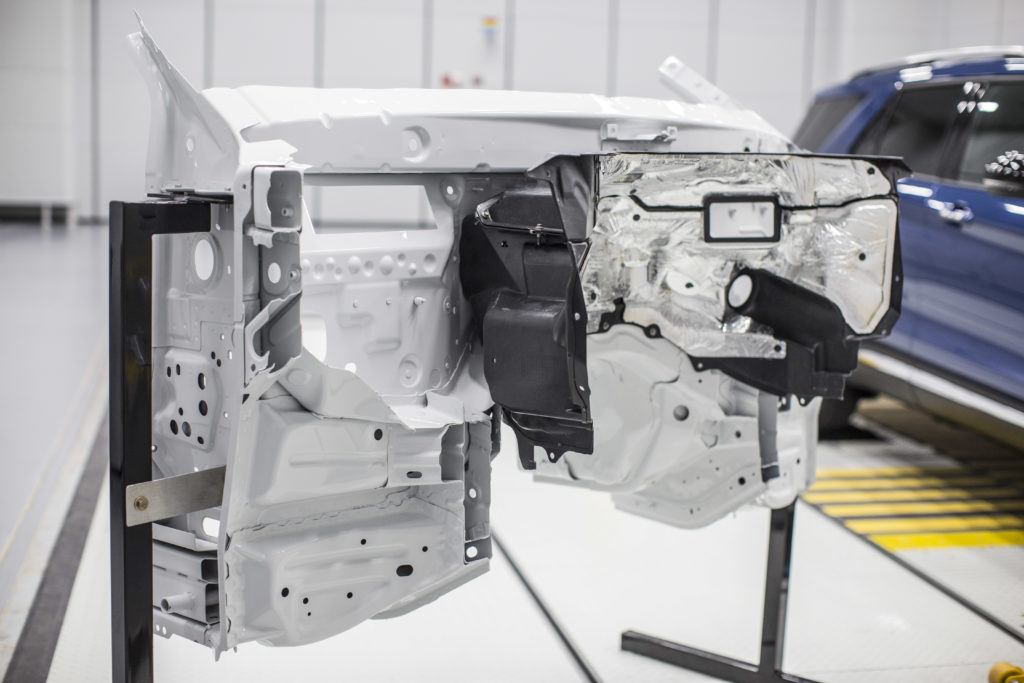 Ford also uses Active Noise Control on its 2020 Explorer Limited Hybrid. The system involves a series of microphones in the cabin to detect noises and then play an inverse sound wave through the SUV's speakers to cancel them out.
"Think of it as thunder on a stormy night," Lewis said in a statement. "These sound waves bounce around us in a contained area, then the vehicle's audio system speakers negate the thunder, essentially silencing the environment."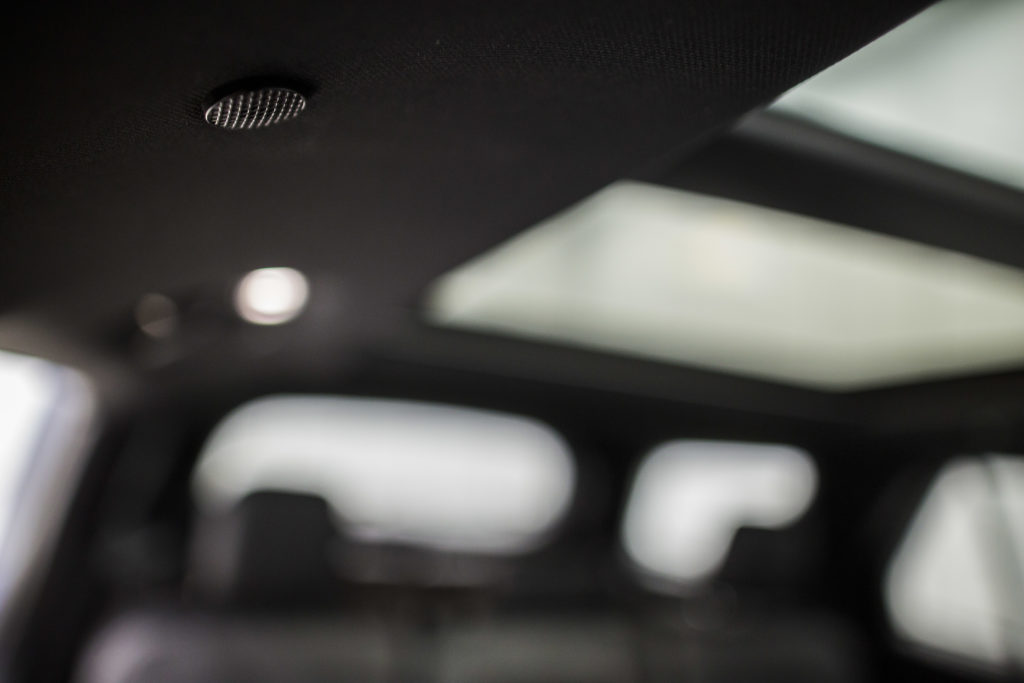 Finally, the previous-generation Explorer appears to have used acoustic glass it on the windshield and front windows of the XLT and higher trims dating back to at least the 2016 model year, and the 2020 Explorer continues the tradition. Which trims carry it are unclear from Ford's Feb. 6 news release.
"Explorer's windshield and front side windows have not just one layer of glass, but two, "Ford wrote. "These layers are separated by a sheet of clear plastic, creating layers that serve as a buffer between the interior and the outside world."
More information:
"LIBRARIAN-APPROVED: FIRST-FOR-FORD INNOVATION MAKES ALL-NEW 2020 FORD EXPLORER INTERIOR THE QUIETEST YET"
Ford, Feb. 6, 2019
Images:
A Ford-first "dual-wall dashboard" between the engine compartment and passenger space includes a sheet-molded composite wall. (Provided by Ford)
Ford used Active Noise Control on its 2020 Explorer Limited Hybrid. The system involves a series of microphones in the cabin to detect noises and then play an inverse sound wave through the SUV's speakers to cancel them out. (Provided by Ford)
Share This: