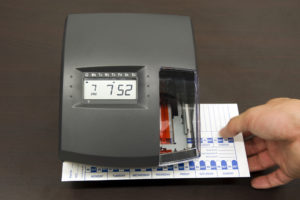 A California collision repairer last week challenged the common collision industry practice of paying technicians a flat-rate amount, calling it a disencentive to protect the shop.
About 48 percent of shops were flat-rate in 2016, with a similar proportion in 2013, according to the most recent study by the Collision Repair Education Foundation and I-CAR. A 2007 study put the amount at 54.3 percent.
However, the data involving responses from 630 repairers might capture a more engaged subset and not be reflective of the overall industry.
Pride Collision Centers President Randy Stabler told the International Bodyshop Industry Symposium on Thursday that he thought flat-rate was the most common pay setup in the U.S., and a 2018 Fixed Ops Journal report estimated it was in place in nearly 75 percent of auto dealerships. Lee Harkin, CEO of fixed-ops consultants M5 Management Services, told Automotive News' Richard Truett in a Sunday column on writing job ads that most dealership technicians are used to a flat-rate pay system and care that the shop will distribute the work fairly.
But piece-rate was a mistake, Stabler argued in an IBIS panel.
It creates a workforce of individual employees running their "own little business" within your company, he said. The system fosters "very short-term thinking" and doesn't incentivize employees to protect the company, he said.
Pride Collision Centers instead pays hourly and measures quality and adherence to process, according to Stabler. He said the shop does measure productivity, but employees aren't paid based upon it per se. However, the pay scale might fluctuate if a technician is consistently unproductive, he said.
Stabler said the company's focus is getting the vehicle right the first time and following OEM procedures — "the two most critical issues." The pay plan means employees are working for the overall company objective rather than themselves, according to Stabler.

Stabler said the company is transparent, making everything available to all employees to support the team goal. It reports on an individual basis how much an employee is contributing to the overall goal, he said.
The company's internal process check is used to measure internal quality, Stabler said. He said he felt the vehicle manufacturer (OEM procedures) was the "right arbiter" of quality rather than the consumer, though the consumer could say if they were happy or had a nice experience.
Stabler also argued that the customer didn't care about the length of the repair, they cared that the vehicle was delivered on the date promised or sooner. If he's right on this distinction, the speed incentivized by a piece-rate plan becomes less relevant.
Fellow IBIS panelist Hart Logan, a partner at CultureSync, said that as a consumer, she wants the vehicle on time and fixed correctly. The actual length of time was irrelevant so long as the shop hits the date promised, she said.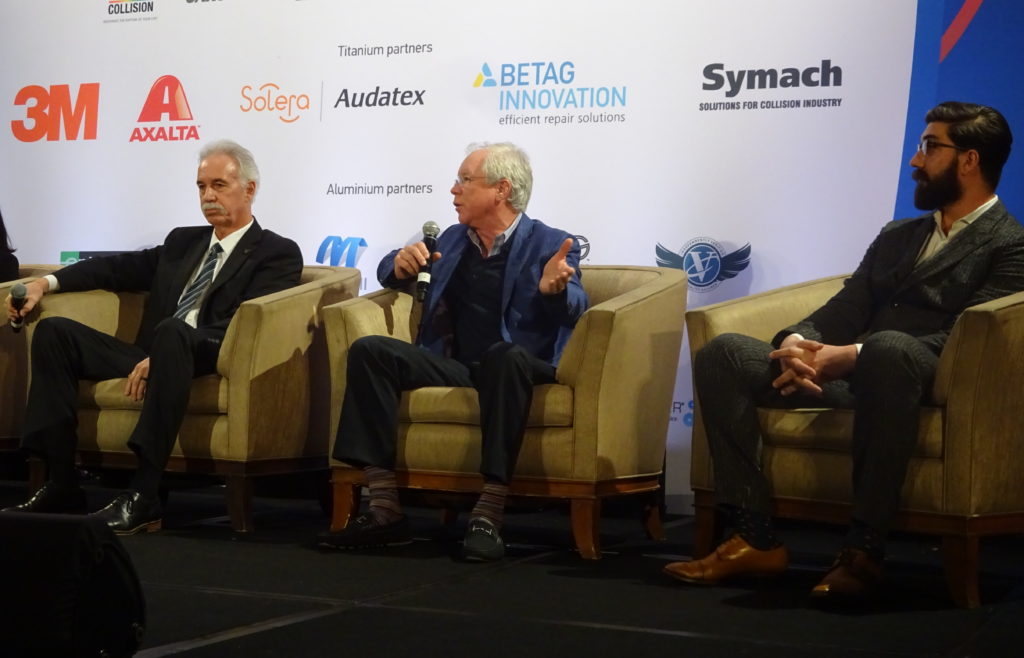 Piece-rate research
A fascinating 2013 piece of research for the Institute of Labor Economics found that piece-rate wasn't a guaranteed quality killer — if your business handles it right.

John Heywood, Stanley Seibert and Xiangdong Wei studied 60 hourly workers performing data entry divided into two groups. The first had a 50 percent chance of a supervisor checking their work every day, while the others had a 10 percent chance. Halfway through the experiment, the lab rats were were switched to piece rate incentivizing quantity and fining for mistakes. The researchers also examined worker commitment, defining "committed" workers as those who "find the job meaningful, think it is difficult to find an internship and have anticipated earnings one standard deviation below the median," according to the study.
"The highest quality is likely to be most expensive, and in our results comes from requiring a piece rate system and both careful worker selection and monitoring," Heywood, Seibert and Wei wrote. "Nearly as good is either a time rate system, combined with careful worker selection, or piece rates coupled with strict monitoring. As these combinations are cheaper, we expect them to be popular options with firms."
According to the authors, a boss can pull on a variety of levers to achieve the desired outcome.
"We find that worker monitoring, the piece rate's high-powered incentives, and worker commitment all influence a worker's quality-quantity performance," Heywood, Seibert and Wei wrote. "Hence, by choosing appropriate combinations of these variables, many different quality-quantity combinations are available to the firm. It is true that these different combinations have different costs, for example high monitoring requires supervisors to be paid, while high worker commitment implies costly worker selection. Nevertheless, our results show that a firm is far from being bound by a given quality-quantity tradeoff. It can refine its worker selection and monitoring options together with the payment system to deliver a chosen (optimum) quality-quantity. There is no reason to fear piece rates, provided that these are combined appropriately with worker monitoring. We also show that time rates, for their part, best combine with careful worker selection policies, and not with strict monitoring which seems simply to demotivate in this context."
Turn uncommitted, unmonitored workers loose, and your product quickly sucks regardless of if you're paying piece-rate or hourly, based on the research. (If you pay those folks piece-rate, you'll get the most of the worst-quality product, the researchers found.)
Of course, it's one thing if your company is handling data entry like in the experiment — a typo probably never killed anybody. It's another thing when your employees fix objects weighing thousands of pounds and capable of going 100 mph and carrying 5-8 people. A body shop owner or employee's adjustments to boost quantity at the expense of quality might be unconscionable beyond a certain point.
More information:
"The Consequences of a Piece Rate on Quantity and Quality: Evidence from a Field Experiment"
John S. Heywood, W. Stanley Siebert, Xiangdong Wei, Institute of Labor Economics, September 2013
Images:
An hourly rate might be more conducive to quality in a body shop, depending on the facility's practices. (kevinjeon00/iStock)
Pride Collision Centers President Randy Stabler, center, speaks Feb. 14, 2019, during a panel session of the International Bodyshop Industry Symposium. (John Huetter/Repairer Driven News)
Share This: