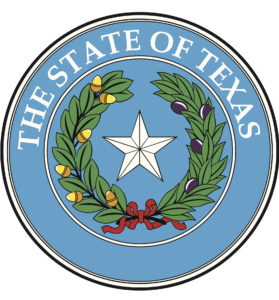 Ruling that the collision repairer didn't have a contract with the insurer for the shop's desired labor rate, The Texas Fourth Circuit Court of Appeals earlier this month backed a summary judgment favoring GEICO over San Antonio-based Miracle Body and Paint.
Miracle was also ordered Feb. 13 to pay GEICO's appeal costs.
Miracle Body and Paint had in 2015 sued the insurer after it refused to pay Miracle's desired labor rate and part prices following Miracle completing work on the vehicles, according to GEICO's appellee brief. The shop brought counts of breach of both real and implied contract, quantum meruit and suit on a sworn account; or fraud, fraud by nondisclosure and negligent representation.
The Bexar County 45th District Court had backed GEICO's request for summary judgement, and Miracle appealed last year.
Miracle agreed it and GEICO had no express contract. However, the shop said "the parties had an implied contract whereby Geico agreed to pay Miracle's invoices based on the 'prevailing market labor rate' for work performed, which Miracle argues is the labor rate Miracle charged," according to the Feb. 13 appeals court opinion by Chief Justice Sandee Marion. Justices Patricia Alvarez and Liza Rodriguez also heard the case.
Miracle CEO Manuel Rubio had in an affidavit stated that the longtime "'course of dealing . . . between Geico and Miracle is based on an agreement between the parties that if Miracle does the reasonable and necessary repairs, Geico will pay the reasonable and necessary costs to make those repairs.'"
Miracle wrote to the appeals court that GEICO had a history of paying more than what was on the insurer-written estimate:
Geico claims Miracle has no evidence it agreed to pay anything more than its initial estimate for repairs. Miracle provided affidavit evidence that the initial estimate is rarely the final total for the repair. Miracle provided evidence that no body shop would undertake a repair if the only amount it would ever receive was the amount of the initial estimate. There is no way to know the extent of what repairs are necessary until the vehicle is taken apart. Geico regularly pays more than what is on the initial estimate and Miracle provided affidavit evidence of this fact.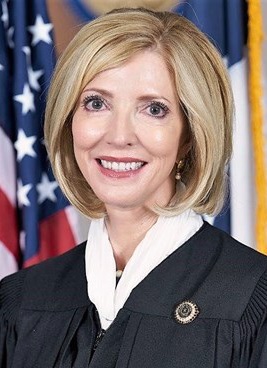 Miracle also argued that that nothing in GEICO's estimate uses the term "prevailing market labor rate," and GEICO was bound to pay "the standards set out by law which is to repair or replace with like kind and quality and not some other arbitrary or internal standard Geico is raising for the first time in summary judgment."
The collision repairer told the court the shop held that "Geico agrees that if Miracle performs the repairs it is liable and will pay for the repairs. Miracle does not start a repair until that happens. Miracle knows that if Geico is responsible for repairs then it is required to pay for repairs as determined by the laws governing auto repair claims."
GEICO told the court it writes estimates "for the proposed repair work and replacement parts for the damage," each of which "clearly and unambiguously identifies the applicable labor rate that will be paid by GEICO, including labor rates for body labor, paint labor and mechanical labor" as well as "anticipated replacement parts and the amounts GEICO will pay for each part."
Miracle noted that "Geico never even set out how it determines the prevailing market labor rate," and Rubio presented evidence that other insurers — Hallmark, Travelers, State Farm and Fred Loya — paid more.
"Most other insurance companies pay rates that are higher than the rates Geico has unilaterally decided to pay and are now in this suit calling the 'prevailing market labor rate,'" he said in the affidavit.
But the shop never presented evidence "Geico ever agreed to pay more," according to the appeals court.
"While Rubio alleges a course of dealing in which Geico paid the 'reasonable and necessary' cost of repairs, he does not allege the parties ever had a meeting of the minds as to what constitutes a 'reasonable and necessary' amount, nor does he allege Geico ever paid Miracle any amount other than the amounts disclosed in the Geico repair estimates," Marion wrote.
"… Similarly, here, the fact that Miracle and Geico have a long-standing course of doing business, on its own, is not sufficient to raise a fact question as to the existence of an implied contract on the terms Miracle now asserts. Rubio's conclusory statement that Geico paid the "reasonable and necessary" cost of repairs in the past is no evidence that Geico ever paid the cost of repairs Miracle determined was "reasonable and necessary." Therefore, because Miracle failed to produce evidence of mutual assent to the terms of an express or implied contract, we conclude the trial court did not err in granting Geico's no-evidence motion for summary judgment on Miracle's claims for breach of contract and breach of implied contract." (Emphasis court's.)
Similarly, the appeals court found that Miracle didn't have a fraud or negligent misrepresentation case, despite the shop's statement that "'Geico made representations to Miracle during the course of business that it would pay for repairs if Miracle performed them.'"
Marion continued:
Rubio's affidavit, however, does not allege Geico or its agents ever represented that Geico would pay for repairs based on a labor rate determined by Miracle. Rather, Rubio's affidavit acknowledges Geico always paid for repairs based on the labor rates determined by Geico and set forth in the Geico repair estimates. Rubio acknowledges: "Geico demands that independent shops, like Miracle, comply with its internal arbitrary rules in order to be paid for reasonable repairs properly performed." While Miracle may take issue with Geico's policy of only paying the amounts set forth in the Geico repair estimates, Miracle has not demonstrated Geico ever misrepresented that policy or failed to disclose it to Miracle. (Emphasis court's.)
Quantum meruit describes conveying a benefit upon someone but not getting paid for it. Marion wrote that Texas courts hold that plaintiffs can't sue an insurer for it "because any services rendered only indirectly benefit the insurer, if they benefit the insurer at all."
Marion noted the Eastern District of Texas once quoted the Southern District of New York's view that it was "'counterintuitive to say that services provided to an insured are also provided to its insurer. The insurance company derives no benefit from those services; indeed, what the insurer gets is a ripened obligation to pay money to the insured—which hardly can be called a benefit.'"
The body shop's work was "for the benefit of and accepted, used, and enjoyed by Geico insureds, not Geico," Marion wrote for the appeals court.
The harsh ruling seems to support the notion that a collision repairer should bill and predominantly deal with the customer, rather than try to hash the repair out with an insurer. Under this school of thought, it's up to the motorist to pay the full shop's bill up-front, and it's that policyholder's problem — not the shop's — to battle the insurer for any part of that claim which was denied.
After all, the shop has a contract with a customer, and the customer has a contract with the insurer. The customer owes the shop, and the insurer owes the customer. The repairer and insurer don't technically have a business relationship at all, unless there's a direct repair program or some other concessions they negotiated independently. The Texas Appeals Court ruling certainly reinforced this relationship by citing a lack of evidence from Miracle that GEICO and the shop had any agreement, as well as by declaring that Miracle gave no direct benefit to GEICO.
Collision repair attorney Erica Eversman offers a series of documents that establish such clear contractual agreements with a customer, and repairers might be interested in our coverage of them here. Courts understand contracts, which might make life easier for the shop — and an insurer's attempt to interfere with them creates grounds for a tortious interference suit, she said.
Images:
The Texas seal. (Booka1/iStock)
Texas Fourth Court of Appeals Chief Justice Sandee Marion. (Provided by Texas Fourth Court of Appeals)
Share This: