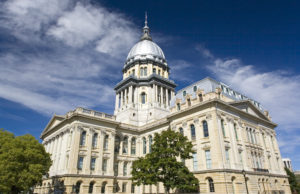 New Illinois legislation takes a couple of interesting directions regarding the push to enact OEM auto repair procedures into state law.
Senate Bill 2104, introduced Feb. 15 by state Sen. Tom Cullerton, D-Villa Park, would add twice into state rules that no "repair facility or installer may use repair specifications or procedures that are not in compliance with the original equipment manufacturer for those parts."
The requirement would be placed within the Illinois Insurance Code — though insurers wouldn't be bound by it, unlike efforts in other states.
That language would also be introduced as an change to the Illinois Collision Repair Act in a passage that would demand OEM procedures appear in the estimate too.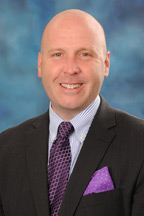 "The estimate shall include the use of repair specifications by the original equipment manufacturer for those parts, and no repair facility or installer may use repair specifications or procedures that are not in compliance with the original equipment manufacturer for those parts," the bill states.
Opponents of OEM repair procedures bills in other states have argued that language requiring manufacturer instructions would by definition forbid any parts other than new OEM.
So the language here is interesting because it seems to clarify that aftermarket or recycled parts are acceptable — they must just be installed in the manner described in OEM repair procedures for a new version of the part.
On the other hand, you could still argue that this would still be circular and preclude alternative parts: The repair procedures for a new part call for a new part. But if a court or regulator deems the legislative intent to mean lawmakers don't care which parts are used, but do care how they were installed, then both shops and part suppliers might end up fairly happy with SB 2014.
The notion of legislative intent regarding parts arose in a West Virginia case likely familiar to parts vendors in Illinois. The West Virginia Supreme Court of Appeals in June 2014 ruled that using recycled or salvage OEM parts did not violate the Automotive Crash Parts Act or Consumer Credit and Protection Act, for if the legislature had meant to regulate them like aftermarket parts, it would have said so.
Following our principles of statutory construction, the only logical conclusion is that the Legislature did not address the use of salvage/recycled OEM crash parts in the Crash Parts Act. Otherwise, it would have enacted a specific notice provision for the use of those separately defined parts. … If it had wanted the statute to apply to salvage/recycled OEM crash parts, the Legislature could have easily done so – as it did with aftermarket crash parts. It is not this Court's prerogative to here legislate additional coverage in a statute that is expressly self-limiting.
In this vein, the language in the bill seems to suggest that lawmakers, should they pass it, would have no issue with parts other than new OEM.
For example, the bill would also alter the Automotive Collision Repair Act to require customer authorization for an estimate to "include the use of a non-original equipment manufacturer aftermarket crash parts."
Finally, SB 2104 contains some fascinating language regarding who can bill their work as "factory authorized." It would change the Consumer Fraud and Deceptive Business Practices Act to read:
No person engaged in the business of performing services on merchandise shall advertise such services as factory authorized services unless such services are performed by factory authorized personnel, or in the case of repairs subject to the Illinois Automotive Collision Repair Act, performed pursuant to original equipment manufacturer specifications. Any person so advertising shall, upon request, supply proof of such authorization through manufacturer certification. Any person who violates this Section commits an unlawful practice within the meaning of this Act, and in addition to relief available under Section 7 of this Act, may be prosecuted for the commission of a Class C misdemeanor. (New language underlined.)
This language is interesting because it seems to potentially halt certified independent shops from deviating from OEM repair procedures. And perhaps more importantly, it arguably wouldn't allow a dealership with a body shop to deviate from them either — something which can occur despite the dealership's OEM pedigree — and be able to hold themselves up as a beacon of automaker-approved work. There's even the threat of criminal prosecution for such a representation now.
SB 2104 has been sent to the Senate Assignments Committee, which will determine where it needs to go next.
The bill has some similarities to 2018's House Bill 4926, which was sent to the Rules Committee (the House's version of the Assignments Committee) but never went anywhere before the session ended.
Be heard: Illinois legislator contact information can be found here and here.
Images:
The Illinois Capitol is shown. (benkrut/iStock)
Illinois state Sen. Tom Cullerton, D-Villa Park. (Provided by Illinois Legislature)
Share This: