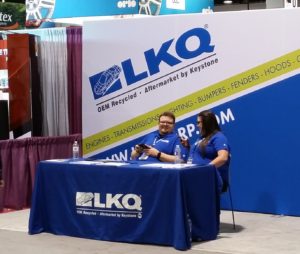 LKQ's earnings call last week contained a few tidbits about its U.S. plans and the collision market we felt might interest readers:
Here's our reporter's notebook roundup of three of the highlights. (Special thanks to Seeking Alpha, whose transcript of the call helped us find and check quotes.)
Accounts receivable
LKQ appears to be placing more of an emphasis on collecting the money owed it.
LKQ reported on the Feb. 28 call that its $711 million operating cash flow in 2018 set a company record and included $190 million in operating cash flow in the fourth quarter. Free cash flow was $461 million in 2018, Chief Financial Officer Varun Laroyia said.
CEO Nick Zarcone said the company saw operating cash flow up 37 percent and free cash flow up 36 percent.
Cash flow is different than revenue, though both are important. Revenue is the money you are supposed to get; cash flow is what actually comes in — a distinction a business or investor forgets at their peril. (See Enron.)
Laroiya said 2018 and 2019 had or would see higher profitability because of a focus on profitable revenue, an LKQ margin improvement initiative and cost-containment programs. But it also came down to "just active working capital management."
He said that if you look at LKQ's momentum in the third and fourth quarters of 2018, "the focus has been on some very simple elements in the balance sheet."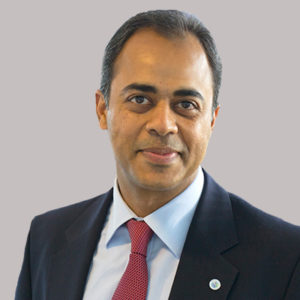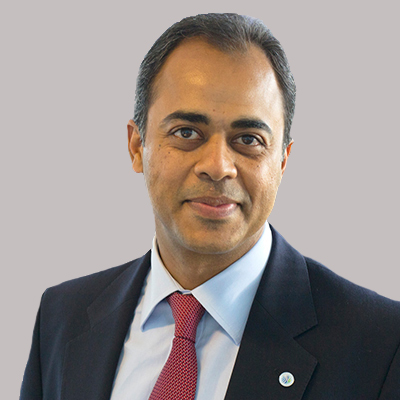 This appeared within the company's cash flow financial reports, according to Laroyia. Collections made up a $56 million outflow in 2017 but was "basically flat" in 2018.
Though the business grew, LKQ didn't have to spend more in receivables, he said.
"We were actually going and collecting the cash that was due to us," he said.
The company's 10-K stated its reserve set aside to cover companies whose debt can't be collected and was written off actually fell $1 million to $57 million in 2018.
Less bad debt contributed to a 0.4-percentage-point improvement in the company's margins in the fourth quarter of 2018, reflecting a "strong emphasis on receivable collections," according to Laroyia
The company also has revised its incentive plan, and a "substantial" metric will be the employee's ability to generate free cash flow, according to Laroyia.
Zarcone said the 2019 bonus program at LKQ will incentive improvement in free cash flow and earnings before interest, taxes, depreciation and amortization, and Laroyia called the cash flow element a "substantial" metric.
Management was "intensely focused" on margin realization and cost mitigation, Laroyia said.
He noted that this represented a shift in the company's culture from growth.
Zarcone said longterm cash incentives will focus on return on capital, organic revenue growth and earnings per share growth over three years.
The focus on profitability also means shops might not command significantly sweeter discounts.
Zarcone said LKQ's North America continued to make "solid progress" with "margin recovery efforts" despite ongoing cost pressures, noting their discipline with pricing and discounts and the ability to cut fuel costs and miles driven with LKQ's Roadnet and telematics platform.
Later, he indicated he didn't anticipate having to give more of a break to the new merged Caliber than he had been for the old Caliber Collision and ABRA.

Performance
Zarcone said LKQ last quarter continued to beat the key benchmark of claims filed.
LKQ's organic North America parts and service revenue rose 3.7 percent in the fourth quarter and 4.4 percent for the year. If you ignore the FCA battery contract's revenue, organic growth still rose 2.4 percent for the quarter, Zarcone said.
However, CCC reported that collision and liability claims were down 0.9 percent in the fourth quarter and only up 0.1 percent for all of 2018, according to Zarcone.
He also noted that miles driven fell in October 2018 and were up just 0.3 percent in November 2018 — another metric of what the collision industry could expect. More miles generally means more crashes. (Cumulatively, miles driven were only up 0.3 percent through November 2018 — compared to being up 1.3 percent between January and November 2017.)
Zarcone attributed this outperformance compared to CCC's data to more vehicles in the "collision sweet spot" of 3-10 years and an 18 percent increase in alternative parts per claim over the past five years.
He anticipated parts and service growth in North America for 2019 would be in the middle of the 2-4 percent growth the company projected globally.
Parts
Zarcone said LKQ's aftermarket collision SKUs and certified aftermarket SKUs grew 5.2 percent and 11.5 percent respectively in 2018.
However, the big news for LKQ last year came from its recycled parts. Zarcone said salvage parts outpaced aftermarket in the fourth quarter and for the first time ever annually in 2018.
Zarcone thought a "key role" in this achievement was a new fourth-quarter initiative using predictive analytics and multiple data feeds to recalculate recycled part prices with greater accuracy. This also permitted new estimates on the value of total loss vehicles and provided more accurate pricing information when LKQ went to auctions, he said.
Laroyia said the company's pricing efforts in its North American aftermarket parts sales had helped improve its gross margins, and pricing tools would help enhance the company's margins on each vehicle. Salvage prices were rising as the company bought newer model years, he said.
One other interesting parts note unrelated to collision: LKQ in 2017 bought an aircraft parts recycler, Aerovision, and is also in that business. The segment in 2018 was worth 1 percent of LKQ's North American revenue, according to LKQ's latest 10-K.
More information:
LKQ fourth-quarter and 2018 earnings call
LKQ, Feb. 28, 2019
Seeking Alpha transcript of Feb. 28, 2019, LKQ earnings call
Seeking Alpha, Feb. 28, 2019
Images:
The LKQ booth at NACE 2016 is shown. (John Huetter/Repairer Driven News)
LKQ Chief Financial Officer Varun Laroyia is shown. (Provided by LKQ)
Share This: