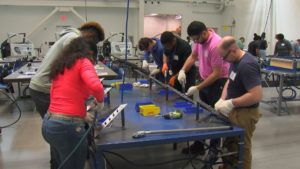 This year's Society of Collision Repair Specialists "Repairer Roundtable" will share lessons from Tennessee's manufacturing workforce development efforts with an auto body repair industry facing a technician shortage.
Dan Caldwell, senior manager of learning pathways for key Tennessee employer Nissan, will join Tennessee Department of Economic & Community Development workforce development director Ann Thompson and Complete Tennessee Executive Director Kenyatta Lovett at the April CIC Week event in Nashville, Tenn., SCRS announced Tuesday. All three speakers bring a message relevant to the collision repair's industry struggle to fill technical vacancies with skilled labor.
Nissan's Smyrna, Tenn., plant is one of many major manufacturing operations housed in Tennessee that need to attract and retain skilled labor. Tennessee, meanwhile, probably has a better chance of winning and keeping such facilities if it can ensure such a labor supply exists.
State of Tennessee
Thompson and Lovett will open the 8:30-11 a.m. event Wednesday, April 17, in Nashville. They'll "speak to unique programs in the state designed to drive more graduating high school students into vocational schools, in addition to adult-oriented support programs, designed to help busy adults revisit their career opportunities," according to an SCRS news release Tuesday.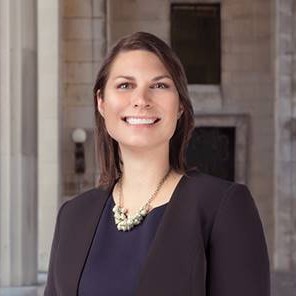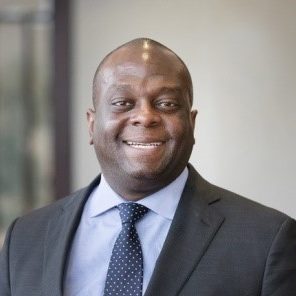 The duo will discuss data related to the "Tennessee Promise" scholarship, which covers the cost of community or technical college not already picked up by other financial awards.
Their information might help collision repairers pursuing aid in workforce development from their own state executive or legislative branches by providing examples of policies the state could enact. Having a solution in hand will probably work better than showing up at the capital with a general plea to "do something."
"In addition, our guests will lead a conversation surrounding the identification and strategic planning process at the state level, and resulting steps to make changes that measurably impacted the output of new entrants into the workforce to serve the growing needs of manufacturing and trade-related businesses in Tennessee," SCRS wrote of Lovett and Thompson in a news release.
Nissan
Caldwell will discuss how Nissan grows its own manufacturing personnel, including with a 162,000-square-foot education and training facility next to the Smyrna plant. It was created in a partnership with the Tennessee Board of Regents and the state.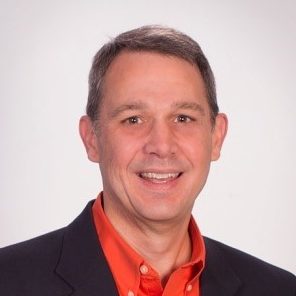 "With a ribbon cutting ceremony in March of 2017, the facility houses a Tennessee College of Applied Technology (TCAT) campus including fields of study in Automotive Technology, Collision Repair Technology and Welding Technology, among others," SCRS' news release states. "The project was intended to serve as a 'rising tide,' to answer the need for new skilled entrants into a manufacturing and associated workforce that couldn't grow without more technical workers. The challenge was very parallel to the workforce development concerns in the collision repair industry, and Caldwell will highlight the effectiveness of the solution for their needs."
According to SCRS' news release, Caldwell's team helps Nissan's 17,000 manufacturing workers in America, "enabling their personal and professional growth in the fields of leadership, engineering, and maintenance."
He'll also participate in a Q&A with the audience.
State regulators
Following the sessions related to workforce development, SCRS will turn its attention to the regulatory front with a visit from collision repair attorney Erica Eversman (Vehicle Information Services).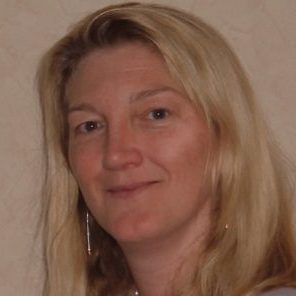 Eversman has been named consumer liaison to the National Association of Insurance Commissioners and will discuss that and state insurance regulation in the final "Repairer Roundtable" presentation.
"She will share perspectives from her first NAIC meeting in this capacity and delve into ways in which the collision repair community can better interact with regulatory bodies such as NAIC, to advocate for our consumers and raise awareness of critical issues affecting the marketplace," SCRS's news release states.
This should be interesting in light of SCRS' recent project asking state insurance regulators to share how they viewed OEM repair procedures. More than 20 states were no-shows, and the answers SCRS did receive showed significant regulatory or statutory gaps exist. Our reporting also has uncovered state insurance agencies unwilling or unable to help the public or shops with insurer claims denials despite clear OEM procedures to the contrary. (For example, here's California refusing to rule against an insurer despite state law and BMW and CCC documentation backing the shop and customer.)
This year's SCRS "Repairer Roundtable" will run from 8:30-11 a.m. on Wednesday, April 17, at the Gaylord Opryland Resort in Nashville, Tenn., ahead of the Collision Industry Conference later that day. The event is free and open to everyone, including nonmembers; SCRS merely asks that you RSVP so it knows how many people to expect.
Everyone is also welcome to attend the annual SCRS industry awards and corporate member recognition luncheon from 11:15 a.m. to 12:45 p.m. after the Roundtable. It too is free, but a separate RSVP is required.
Finally, all are welcome to the SCRS open board meeting 3-5 p.m. Tuesday, April 16. It will be followed by the SCRS annual election at 5:15 p.m., though that event will only be open to members.
Repairers and trade groups in the U.S. and elsewhere seeking information about SCRS can email info@scrs.com, visit www.scrs.com or call 1-877-841-0660.
More information:
"SCRS Releases Line-Up for 2019 Repairer Roundtable in Nashville"
Society of Collision Repair Specialists, March 12, 2019

Tennessee Department of Economic & Community Development
Images:
Nissan, the Tennessee Board of Regents and state of Tennessee partnered on the Tennessee College of Applied Technology campus and Nissan Training Center next to Nissan's Smyrna, Tenn., factory. (Provided by Nissan)
Tennessee Department of Economic & Community Development workforce development director Ann Thompson. (Provided by Society of Collision Repair Specialists)
Complete Tennessee Executive Director Kenyatta Lovett. (Provided by Society of Collision Repair Specialists)
Dan Caldwell, senior manager of learning pathways for Nissan. (Provided by Society of Collision Repair Specialists)
Collision repair attorney Erica Eversman of Vehicle Information Services. (Provided by Society of Collision Repair Specialists)

Share This: