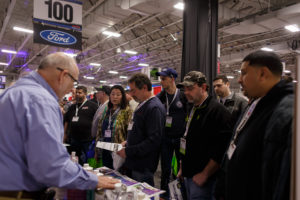 The 2019 NORTHEAST delivered a record crowd that led to sellout business at many of the vendors in attendance, the Alliance of Automotive Service Providers of New Jersey said in one of two recent news releases recapping the growing trade show.
The show also saw "Collision Repair Technicians United" Facebook group creator Marc Gabbard win the third James Moy Memorial Award, which has been given out every year at NORTHEAST since Moy's death in 2016. It honors "an individual in the collision repair industry who works tirelessly to better the field for all," AASP-NJ wrote in another news release.
Moy Award
AASP-NJ described Gabbard, the owner of Yakima, Wash.-based GSR Quality Collision Repair, as "humbled" in a news release Monday.
"I know exactly how much this means to James' family, his colleagues and his friends," Gabbard said during the ceremony, according to the trade group. "The fact that he would think I would be worthy to have this bestowed on my shoulders is overwhelming. James was a fantastic guy; I really enjoyed my conversations with him about the industry, and I really miss that."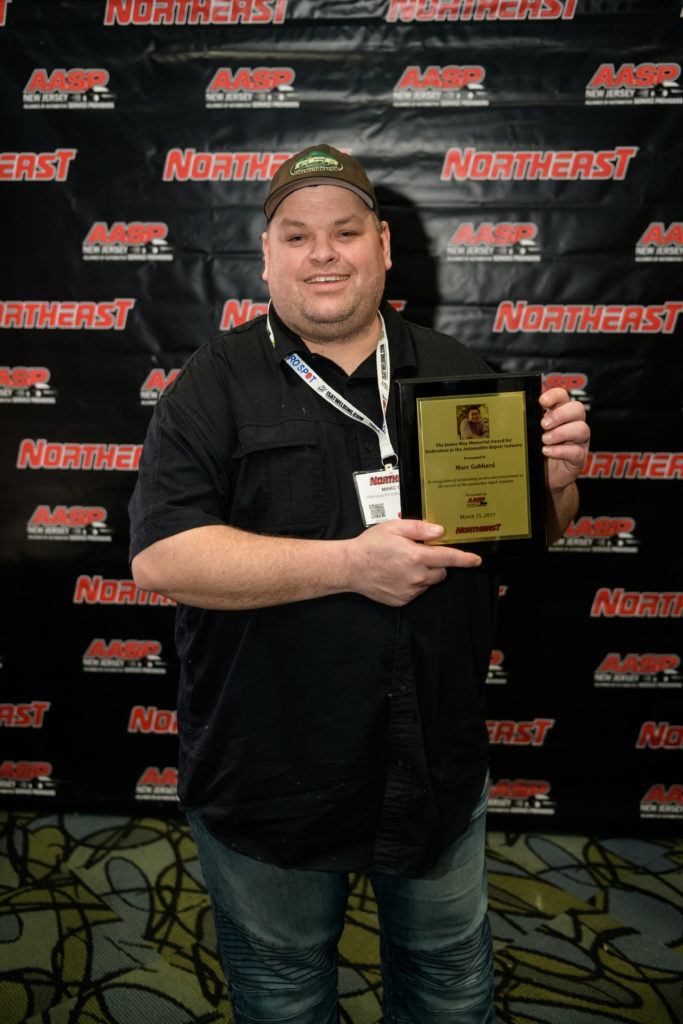 AASP-NJ called Moy an "industry advocate, educator and beloved member of the automotive community" in its news release. He was I-CAR Platinum and held all three I-CAR welding certifications as well as being an ASE-certified Master Collision Repair/Refinish Technician and Damage Estimator. His specialties included standard operating procedures, triage and blueprinting and "Right to Appraisal" negotiations, and he was a licensed adjuster in at least 10 states.
He also was a contributor to Gabbard's Facebook group, which launched in 2014.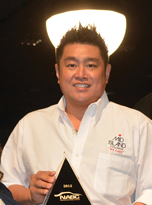 "Those in the industry who knew James will remember him for his friendly, outgoing personality and willingness to always speak his mind on the importance of following proper procedures in the repair process," AASP-NJ wrote in 2016.
Gabbard's group has grown to nearly 22,000 members. Contributors often stress OEM repair procedures and understanding that the vehicle owner, not the insurer, is a body shop's customer.
"This is a group for members of the auto collision repair industry," its description states. "This is a place where members can share their experiences, ask for and offer advice about repair procedures, tools and equipment, pretty much anything related to the trade."
NORTHEAST
AASP-NJ reported March 25 that NORTHEAST was so successful that a few vendors have already said they want a bigger booth in 2020.
"Everybody in AASP/NJ who works to facilitate this show and put it together was just blown away," AASP-NJ President Jerry McNee said, according to the trade group. "We easily drew more attendees than we've had in the past, and nobody was disappointed. The show was 42 years in the making to get it to this level. I went and spoke to as many vendors as I could, and they could not have been happier with the traffic on the floor. Many of them sold out of the products they brought to the show. We already have several vendors planning to come back next year, with many expressing an interest in expanding their booth sizes."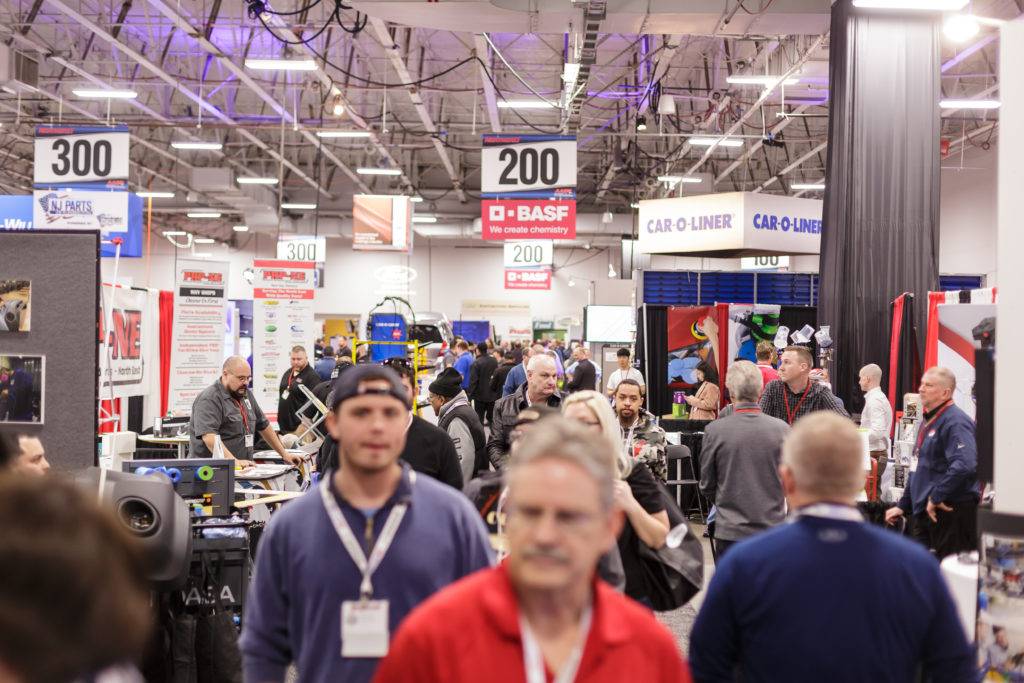 "Once again, NORTHEAST left attendees from all over the country in awe," AASP-NJ Executive Director Charles Bryant said, according to his organization. "It was like the stars aligned at the right time to produce the perfect show. There was something there for everyone who attended, and the training that took place was beyond compare. It was simply the place to be for anyone in the collision industry who is on top of their game. Time and time again, attendees stopped at the AASP/NJ booth to say it was a great show. The weather must have played a role in attendance, because there was not a time during the entire weekend when the aisles were not packed."
The show also saw the return of the Washington Metropolitan Auto Body Association's Collision Professional Repairer Education Program series, which debuted at the 2018 NORTHEAST.
"WMABA is proud to work with AASP/NJ when it comes to presenting the education at NORTHEAST," WMABA Executive Director Jordan Hendler said in a statement. "This is a unified effort to bring the best there is from around the country, and I think we're doing a great job together. The education available, along with a trade show to talk to vendors, is a powerful combination. We've received some feedback that will help us get even better and continue to keep pace with advancements in technology, vehicle repair processes and the industry itself."
Hendler said "standout courses" in 2019 included "Scanning Best Practices" by Collision Advice CEO Mike Anderson and "Repairer to Repairer: Realities of Structural Repair and Tooling" with K&M Collision operations manager Michael Bradshaw.
"For the OEM Repair Panel, 'The Changing Landscape in Certified Repair, and Understanding the OEM Repair Procedures,' we had a lot of shops exiting saying they had a firmer grasp of expectations from the OEMs and the programs they administrate,"Hendler also said, according to AASP-NJ. "It's certainly a very hot topic for all the right reasons. The most important thing is that every class was a hit; all our speakers did a dynamite job and gave relevant and timely information."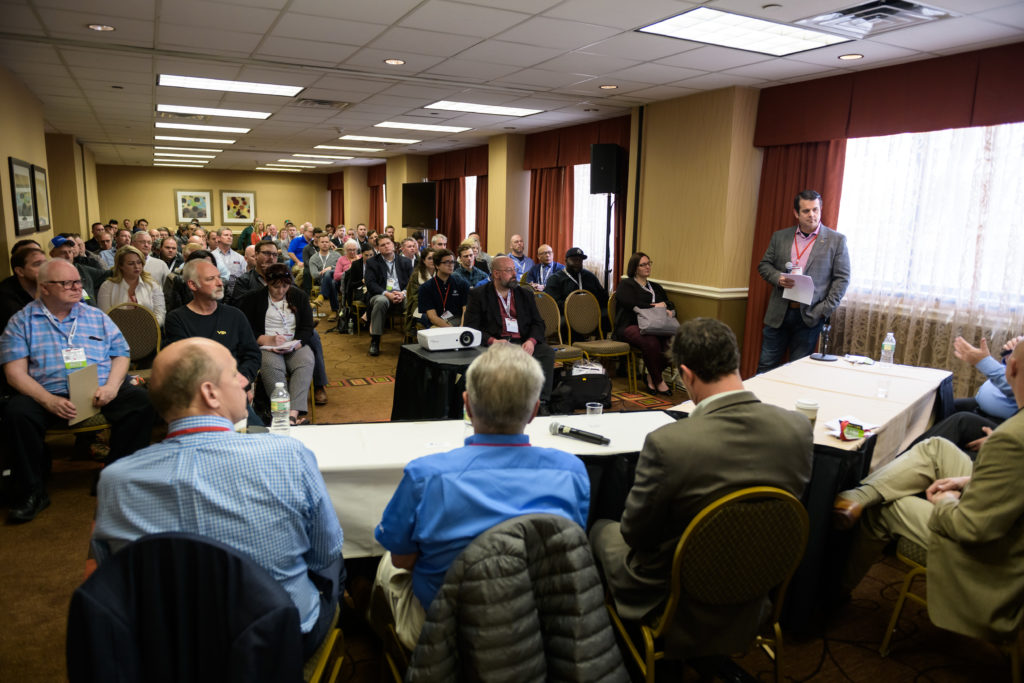 More information:
"AASP/NJ and WMABA Score with Next-Level Education at NORTHEAST 2019"
Alliance of Automotive Service Providers of New Jersey, March 25, 2019
"AASP/NJ Presents James Moy Memorial Award to Marc Gabbard, Collision Repairer Facebook Group Creator"
AASP-NJ, April 1, 2019
Collision Repair Technicians United Facebook group (closed group; must apply to join)
Images:
The floor of NORTHEAST 2019 is shown. (Provided by Thomas Greco Publishing)
Marc Gabbard, the owner of Yakima, Wash.-based GSR Quality Collision Repair, won the third annual James Moy Memorial Award at NORTHEAST 2019. (Provided by Alliance of Automotive Service Providers-New Jersey)
The late James Moy of Mid-Island Collision is seen. (Provided by Alliance of Automotive Service Providers-New Jersey
Dorn's Body & Paint owner Barry Dorn, right, moderates "The Changing Landscape in Certified Repair, and Understanding the OEM Repair Procedures" at NORTHEAST 2019. (Provided by Thomas Greco Publishing)
Share This: