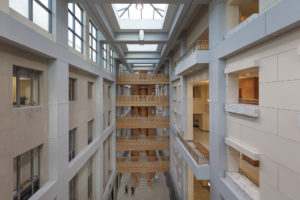 Society of Collision Repair Specialists business partner Decisely said their initiative to help small-business auto body shops provide employees with health insurance is likely unaffected by a recent federal court ruling against association health plans.
U.S. District of Columbia District Court Judge John Bates on Thursday granted summary judgment in favor of 11 states and Washington, D.C., which had sued the Department of Labor over its 2018 expansion of who qualified to offer the plans.
Association health care plans, which can allow member small businesses to collectively secure better deals on insurance by leveraging their joint buying power, have been around for more than 30 years, Decisely CEO Kevin Dunn said last year. Bates' ruling Thursday didn't throw out the entire concept, only language regarding who counted as an employer and as an acceptable association.
"What that means is Traditional AHPs for Associations like SCRS in 'same trade or business' focused on employers with w-2 employees is not affected at all by this ruling," Decisely Chief Operating Officer Chris Duncan explained in an email Friday. "Pretty much everything we're doing with clients like SCRS is in this sweet spot unaffected by this decision (other than the noise and questions it raises!)"
The Society of Collision Repair Specialists in 2018 had announced it would pursue an association health plan with the help of Decisely, an HR services firm. This would allow small-business collision repairers to better compete on benefits — or offer them for the first time — in a consolidating industry with a technician shortage.
SCRS Executive Director Aaron Schulenburg in August 2018 said a survey of SCRS members revealed a "huge appetite" for the national organization to pursue such a plan.
Dunn said late last year that employers who realize savings from switching to an association health care plan tend not to "pocket it for profitability." Instead, they opt to put the money back into their employees, such as by covering more of the cost of the premium, or they expand the coverage offered to items like vision, he told Schulenburg during a SEMA interview captured in a Dec. 18 video.
"They don't just take it (the money)," Dunn said then.
Dunn agreed with Schulenburg's comment that the average health care savings for similar markets to SCRS' was 10-30 percent.
DOL, federal court rulings
A 2018 Department of Labor decision encouraged by Republican President Donald Trump allowed sole proprietorships to also seek such plans and allowed associations of businesses united by geography to qualify, according to Bates.
"Both of these together are commonly called 'New Rule' AHPs," Decisely explained in a recent blog post.
"… 'Old Rule' AHPs remain viable under long-standing ERISA law and interpretations. This includes plans for employers with 2 or more W-2 employees in same trade or business to come together for medical insurance sourcing purposes. This ruling does not affect traditional bona fide Associations or Franchisors whose members or franchisees employ two or more W-2 employees in the same trade or business. Practically, this means AHPs for trade associations from the same industry, or collections of particular franchisees are still able to form AHPs."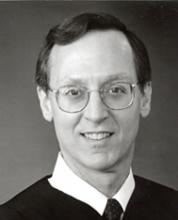 Bates, who was nominated to the court by Republican President George W. Bush, agreed with the plaintiff states in New York et al v. Department of Labor that the new rule used too loose an interpretation of "employer" in the 1974 Employee Retirement Income Security Act under Republican President Gerald Ford.
Since the 2010 Patient Protection and Affordable Care Act under Democratic President Barack Obama keyed off of ERISA's definitions of "employer" and "employee," the new rule would let "small businesses and some individuals to avoid the healthcare market requirements imposed by the ACA," Bates wrote.
"The Final Rule is clearly an end-run around the ACA," he continued. "Indeed, as the President directed, and the Secretary of Labor confirmed, the Final Rule was designed to expand access to AHPs in order to avoid the most stringent requirements of the ACA."
The final rule by Labor Secretary Alexander Acosta's agency used the same overall concepts as had been used historically by the DOL to define if an organization counted as a qualified health plan-offering association under ERISA, according to Bates: "purpose, commonality of interest, and control."
But the Trump Labor Department "departs significantly from DOL's prior sub-regulatory guidance in the way it measures these criteria," Bates wrote. "This is the heart of the States' challenge to the Final Rule."
One part of Bates' ruling seems to speak to why a plan like SCRS' would still be acceptable and why a plan solely pegged to geography wouldn't be. According to Bates, the states who sued Acosta's Labor Department didn't object to the "same trade, industry, line of business or profession" definition of "commonality of interest," just the idea that businesses in a single state or metro area counted as having a commonality of interest.

"The commonality of interest test is arguably the most important of the three criteria because it most directly relates to the core concern of the statute: employers' interests," Bates wrote. "Before an association can act 'in the interest of' an employer member, that interest must be defined. But common geography does not necessarily correlate with any common interest."
Decisely saw a Trump administration appeal and a stay of the decision pending that appeal as likely, it wrote.
Regardless, it said its plans were set up around the old association health plan rules and complied with the Affordable Care Act:
The Decisely Program and AHP Solution for Associations and Franchises are a model of responsible "Old Rules" AHPs, and is not impacted by this ruling. Our Program's solutions for clients is based upon the four foundational requirements of traditional AHPs:
• Must Be Related Trade/Business. We partner with Associations and Franchises that meet the "same trade or business" criteria, either as a long-standing trade association of similar businesses, or franchises of common brands.
• Delivering Medical and Other Benefits For Traditional Employers and their Employees. When there is clear regulatory and carrier support for including sole proprietors and 1099s, we will consider it, but only where success is certain.
• Through Association AHPs created for a Primary Purpose other than sourcing Medical Insurance: Part of the answer to this point is Decisely itself. Our "Recruit to Retire" solution for businesses, as well as other employee benefits, helps fulfill this association AHP requirement.
• For Well-Governed, Independent AHPs . An AHP cannot be broker or insurer owned/managed. It must be governed by members, for members; good governance and independent oversight matters.
Finally, while others may pursue self-funded or self-insured AHP medical benefits solutions, and there are appropriate places for such solutions, Decisely is focused on delivering within its AHPs and Program Solutions, fully insured medical insurance solutions (not self-funded) that comply with ACA (and State-level) requirements for essential coverages, and other ACA requirements that meet the demands of ACA qualified products under existing law. (Minor formatting edits. Emphasis Decisely's.)
Schulenburg said in the 2018 video that SCRS was impressed that Decisely shared its vision of better coverage and high-quality options which weren't watered down, and with price savings coming from leveraging size rather than compromise on what was delivered.
More information:
"Court partially limits aspects of Association Health Plans. What does this mean for Decisely-managed Association Health Plans?"
Decisely, Spring 2019
"SCRS and Decisely discuss Healthcare, 401k and more"
Society of Collision Repair Specialists YouTube Channel, Dec. 18, 2018
"SCRS and Decisely Talk Collectively Sourced Benefits"
SCRS newsletter, Dec. 27, 2018
Department of Labor association health plan portal and FAQs
Images:
The E. Barrett Prettyman Federal Courthouse includes the U.S. District Court for the District of Columbia. (Carol M. Highsmith/Library of Congress, Prints and Photographs Division; photo for General Service Administration)
U.S. District Court for Washington, D.C., Judge John Bates. (Provided by District of Columbia U.S. District Court)
Share This: