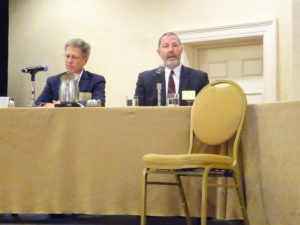 I-CAR on Wednesday announced it planned to nearly halve the size of its board to a 13-member body with a heavier proportion of collision repairers.
Though the industry and I-CAR had changed a great deal in the organization's 40 years of existence, I-CAR's governance model had "barely changed at all," Chairman and President Tim O'Day said during a special Collision Industry Conference presentation.
Immediate past I-CAR Chairman Jim Roach (retired from Honda), told CIC that I-CAR had a "very large board" at 22 members. Its Executive Committee also seemed to make all the decisions and thereby render other committees of board members meaningless, he said. Members also had over the years said the board should be more inclusive, he said during a special Collision Industry Conference presentation.
The board's size made it difficult for I-CAR to move on key initiatives, and a smaller board would be "more nimble," said O'Day (Gerber Collision).
"We have embarked on one of the most defining periods of industry, and thus I-CAR change, driven by the confluence of today's increasingly complex and sophisticated vehicles, or the 'Technical Tsunami™', the need for more innovative training coursework and associated delivery system complexity, to serve a growing population of Gold Class® shops with diverse needs and a record number of students, with greatly increased levels of OEM collaboration," CEO John Van Alstyne said in a statement. "All of this requires I-CAR's continued evolution in ways that support nimble execution and greater responsiveness than ever before."
The new 13-member board would still retain all of the key constitutents as before, according to O'Day.
"You'll see a little bit of change in the weighting," he said.
The 22-member board had just three seats formally designated for collision repair — less than 15 percent. (Currently, seven collision repair companies sit on the board, but two of the other four are in executive roles, a third is an at-large member the fourth is there to represent the Collision Repair Education Foundation)
The new board configuration would grant four of the 13 seats to repairers, three to insurers and three to automakers, O'Day said. Those three critical industries would be guaranteed to make up more than two-thirds of the board, O'Day noted.
The equipment, tool and supply segment gets one seat, "Related Services" gets one seat and "Education" gets one seat.
Between 0-4 seats are left open for what I-CAR calls "Hybrid" board members. O'Day described them as being filled by a specific niche expert I-CAR needed for a year or two. (For example, an expert in topics like IT, scanning, risk or calibration, he said.)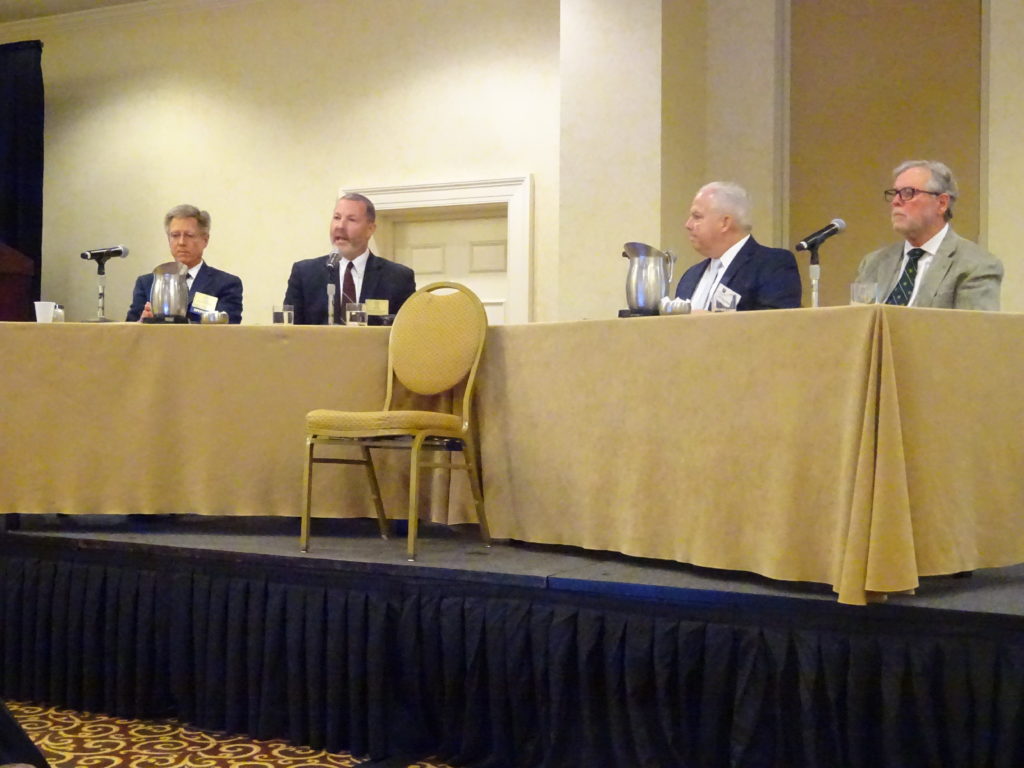 I-CAR's actual membership would explode under its new configuration, according to O'Day. What had been about 65 paid members would be expanded to around 50,000 by including Platinum technicians, Gold Class shops and Sustaining Partners, according to O'Day.
These members would support a new 29-seat Member Council to replace the Industry Segment Advisory Councils. The segment concentration is basically identical to the board's. Every sector represented on the board is represented here with double the number of seats it receives for the board. (For example, eight for collision and six for insurance.) Another three seats are left open for representatives of committees.
Gold Class businesses and Sustaining Partners will select the board members — and votes are assigned by company, not by location. A 5-shop MSO or single-location shop each get an single vote, O'Day said.
I-CAR spent more than 18 months researching and developing the new format. The change was likely to be formally established by the time of the July Collision Industry Conference, O'Day said.
"These are extraordinary times, and yet we remain unwavering in our goal to make training and our technical services more relevant and accessible for the industry," O'Day said in a statement. "The most sustainable change comes from the inside out; that's why this updated Governance Model offers the nimble, relevant and responsive infrastructure to better serve more of the industry with greater efficiency, with our mission at the very core of all that we do, now and into the future."
More information:
"I-CAR® ANNOUNCES UPDATED GOVERNANCE STRUCTURE, OFFERING MORE ROBUST, MODERN FRAMEWORK FOR LEADING FUTURE WITH CONTINUED RELEVANCY AND RESPONSIVENESS"
I-CAR, April 17, 2019
I-CAR board of directors as of April 18, 2019
Images:
Though the industry and I-CAR had changed a great deal in the organization's 40 years of existence, I-CAR's governance model had "barely changed at all," Chairman and President Tim O'Day said April 17, 2019, during a special Collision Industry Conference presentation. (John Huetter/Repairer Driven News)
Chairman and President Tim O'Day, second from left, said April 17, 2019, during a special Collision Industry Conference presentation. (John Huetter/Repairer Driven News)
Share This: