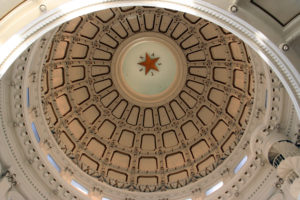 The Texas House Insurance Committee has given its blessing to a sweeping bill requiring auto insurers to reimburse repair operations dictated by car manufacturers and enacting other reforms on carrier behavior.
The 6-1 vote Wednesday reported favorably a version of House Bill 1348 amended to grant insurers an exemption to repair procedures which call solely for new OEM parts. Bill opponents had warned that holding insurers to OEM procedures would grant automakers a de facto monopoly on parts should they rewrite instructions to specify new components only.
OEMs in position statements already recommend against using alternative parts, arguing that they can't vouch for the results of the repair.
"Notwithstanding Subsection (a)(5), a motor vehicle covered under an automobile insurance policy may be repaired with a part or product that is of like kind and quality as an original equipment manufacturer part or product as authorized by Section 1952.301(a-2)," states a paragraph added to HB 1348 by the amendment.
However, as indicated above, alternative parts still must meet the bill's new definition of "like kind and quality":
(1) meets the fit, finish, and quality criteria established for the part or product by the original equipment manufacturer of the part or product;
(2) is the same weight and metal hardness established for the part or product by the original equipment manufacturer of the part or product; and
(3) has been tested using the same crash and safety test criteria used by the original equipment manufacturer of the part or product.
"This is not exactly what I submitted but the intent was to make sure that our Bill doesn't demand OEM parts (although that is what we prefer) as we believe we have to compromise and we have addressed the parts issue earlier in the bill by helping to define LKQ," wrote Auto Body Association of Texas President Burl Richards, who provided a copy of the amended bill Thursday.
ABAT was among the collision repair trade groups supporting HB 1348 in a hearing April 9.
The amended language is similar to exemptions proposed by the Automotive Service Association and Alliance of Automobile Manufacturers on other more narrow OEM procedures bills.
However, LKQ central region government affairs manager Kevin Fisk had told the Texas committee legislation in multiple states had not yet found "the fix" calling for OEM procedures without allowing OEM procedures to ban aftermarket parts.

HB 1348 declares that a carrier can't "disregard a repair operation or cost identified by an estimating system, including the system's procedural pages and any repair, process, or procedure recommended by the original equipment manufacturer of a part or product."

The bill had already excluded glass repairers from its OEM parts and repair instructions provisions, removing another potential source of friction.
Steering, labor rates
The amended bill also left intact language which might prevent insurers from "steering" consumers and using dubious labor rate surveys to refuse auto body shops' hourly charges.
HB 1348 inserts a definition in state law that holds a "(p)revailing rate" to be a "transparent and unbiased" one "conducted by a third party" that uses the "posted retail labor rates and not direct repair program shop rates that operate under a contract with an insurer."
Currently, Texas law bars insurers or representatives from taking referral fees from a shop, requiring a first- or third-party claimant to use a certain shop, or forcing either to "travel an unreasonable distance to repair the damage."
The bill would now prevent insurers from imposing "any out-of-pocket cost other than the deductible" because a customer picked a particular shop to restore "the vehicle's condition before the damage occurred."
The measure also prevents insurers from offering to policyholders or third-party claimants "an incentive or inducement, other than a warranty issued by a repair person or facility" to use a certain facility.
HB 1348 bans carriers from "intimidating, coercing, or threatening" policyholders "to use a particular repair person or facility," and it would enact similar language for third-party victims.
It also would make it illegal for a carrier to "offer, communicate, or suggest in any manner that a particular repair person or facility will provide faster repair times, faster service, or more efficient claims handling than another repair person or facility."
National Association of Mutual Insurance Companies Southwest regional Vice President Paul Martin told the committee April 9 that last piece of language "effectively eliminates" a direct repair program.
"There's no reason to provide a list if this is the limitation," he said.

Texas carriers were warned in 2011 by the Texas Department of Insurance regarding certain steering practices. In fact, they were also warned a year prior to that but apparently ignored or missed that 2010 bulletin.
"It (steering) still happens every day," Houston Auto Body Association Chairman Greg Luther (Helfman Dodge Chrysler Jeep Ram Fiat) told the committee.
He said he wasn't anti-insurer and his shop has retained some direct repair programs even while dropping others.
He noted that after the facility ended direct repair programs, "the steering started almost immediately."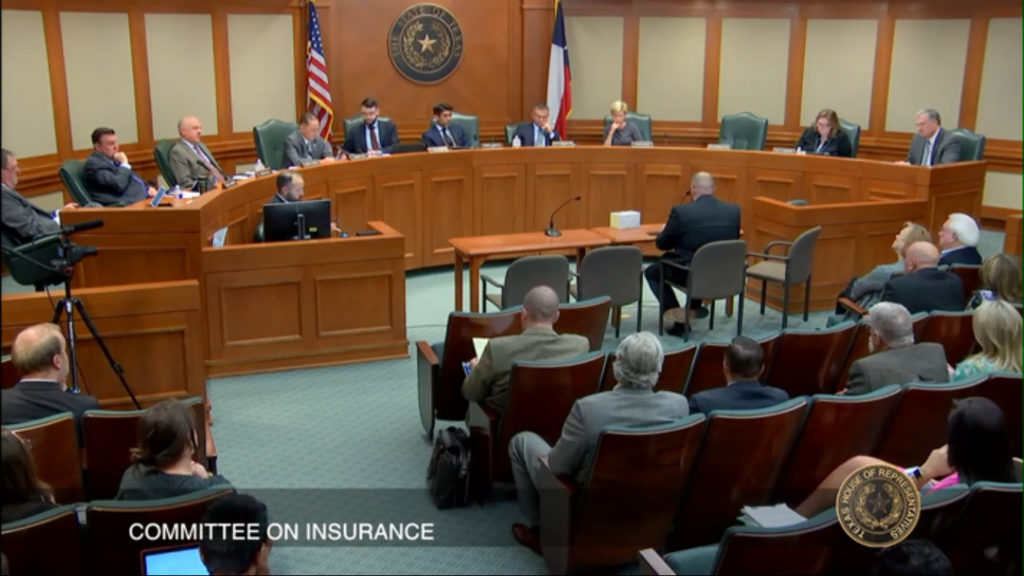 Customers were told repairers wouldn't be guaranteed, rentals might not be covered and insurer might not inspect the vehicle for 7-10 days, he said. Customers were "routinely misled," he said.
It's unclear from the Texas Legislature website what the bill's next step in the House will be. A companion bill does not appear to exist in the Senate as of Thursday.
Be heard: Texas legislator contact information can be found here and here.

More information:
Texas House Insurance Committee hearing on House Bill 1348 (Starts at about 2:44:40.)
Texas Legislature, March 9, 2019
Images:
The Texas Capitol is shown. (BrandonSeidel/iStock)
Houston Auto Body Association Chairman Greg Luther (Helfman Dodge Chrysler Jeep Ram Fiat) speaks April 9, 2019, to the Texas House Insurance Committee. (Screenshot from Texas House Committee Insurance)
Share This: