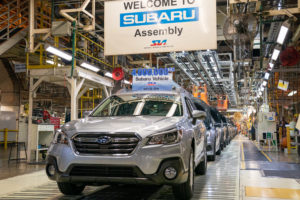 Subaru national wholesale parts manager John Lancaster on Thursday said the OEM's certified collision network has grown from 30 to 100 shops since the automaker expanded it to nondealerships Jan. 1.
Subaru piloted the certification program in March 2018 and opened it to dealership auto body shops in June 2018 before letting the entire collision industry apply Jan. 1. At least 1,000 shops have shown interest to date in a "big whirlwind of hand-raisers," Lancaster said on a VeriFacts Guild 21 call Thursday. (See slides.)
Life has been "very exciting" and "quite busy," Lancaster said.
The shops which expressed interest are in "various stages" of commitment, according to Lancaster. Some haven't done anything, while others were "furiously" working on achieving certification, he said. Hundreds in the queue were "very close to done," and he expected the 100-shop count to rise "pretty rapidly."

Significant demand among auto body shops in Southern California has already led to a few markets in that region already being capped, Lancaster said.
Shops will need to wait for either increased demand — Subaru studies its models in operation and collision frequency to set a market's shop target — or another repairer to fall off the program, according to Lancaster. The OEM wants to protect the investment of the shops who pursue certification, he said.
Generally, the rest of the country is "still pretty wide open," Lancaster said.
A facility could get booted from the program for bad repairs, and Subaru plans to increase its focus on repair quality in Years 2 and 3 of the program, Lancaster said. The company will annually audit a shop and examine three vehicles in process.
Lancaster said Subaru has made some changes to address what it saw as the certification bottleneck of "major purchases" and other costly investments like lighting.
The OEM moved these requirements to the front and now asks shops to create a candidate profile in ARMS. That way, repairers can ensure they have all the necessary infrastructure to join the program immediately, and by the time Subaru comes out to audit, many items are just a "formality."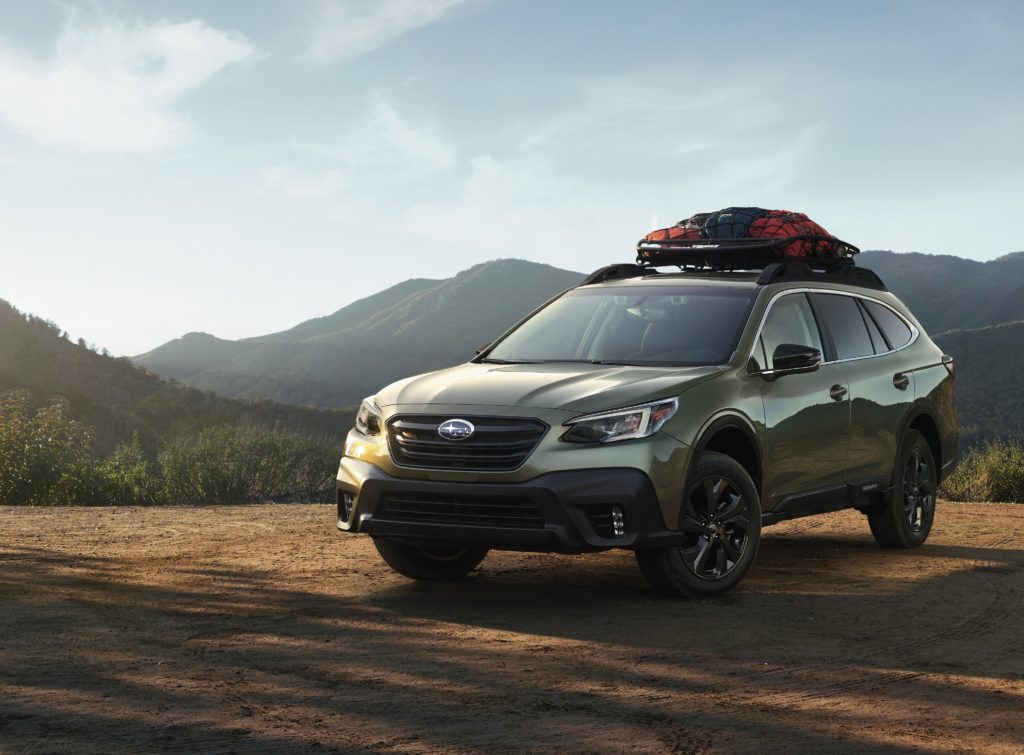 For example, Subaru requires the body shop to be well-lit enough to deliver 700 lumens, and a paint booth to receive a minimum of 1,000 lumens.
"That's something we'll be checking for," Lancaster said.
Knowing that immediately means a shop can just go buy a light meter and make sure that illumination is in place before advancing further in the certification process, Lancaster suggested.
(FYI, if you want to join Ford's new certified program, you'll need to look at your lighting as well. That OEM requires 750 lux — lumens per square meter — in all workspaces.)
Subaru could be a good horse to back for a collision repairer. The OEM went from being around the 17th biggest brand in the 2000s to ranking around Kia and Hyundai in popularity, Lancaster estimated in a December 2018 Guild 21 call. Subaru last year set an all-time record of 680,135 models, up 5 percent and the latest in a decade of record-breaking years.
Repairers also can tap what Lancaster described as a "really engaged" customer base that name their vehicles.
Lancaster said Subaru told shops as much up-front, but repairers following certification came back to the OEM and said: "'Do you know these people name their cars?'"
A pilot certified shop in North New Jersey received a call from a Subaru customer in South Carolina, according to Lancaster. The owner wanted to tow his vehicle all the way there because at the time, it was the closest certified shop, Lancaster said.
"They educate themselves," Lancaster said of Subaru owners. A couple of certified shops reported Subaru owners had printed out Subaru position statements and asked, "'You're gonna scan my car, right?'"
Lancaster estimated that by summer the repair network will be at a critical mass, at which point, Subaru will increase its marketing directly to consumers from the "light" amount today.
The OEM has a locator already, and links to the collision program's website are fairly intuitive to find from Subaru's main consumer-facing website. The collision site also is easy to find with logical Google keyword searches.
Lancaster said Subaru will package the locator into the OEM's official customer app and is talking to its telematics group about having customers referred to certified shops following the vehicle detecting a collision.
The company also will permit repairers to use the Subaru logo in marketing materials and provide canned social media content which a shop can tweak to plug their business.
The next Guild 21 call is scheduled for June 13.
More information:
"SUBARU CERTIFIED COLLISION NETWORK TO OPEN ENROLLMENT TO INDEPENDENT COLLISION CENTERS NATIONWIDE"
Subaru, Dec. 12, 2018
Subaru 2019 Guild 21 presentation slides
Subaru via VeriFacts, May 9, 2019
Customer-facing Subaru collision repair network website
Request information about joining the Subaru certified collision network
Images:
Subaru's Indiana plant built its 4 millionth Subaru in April 2019. (Provided by Subaru)
The 2020 Subaru Outback Onyx Edition XT is shown. (Provided by Subaru)

Share This: