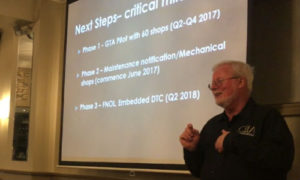 John Norris, the executive director of two Canadian collision repair industry organizations and a champion of skilled trade development and education, died suddenly May 28. He was 66.
Norris served as executive director of Collision Information and Industry Assistance and of the Hamilton District Autobody Repair Association.
His daughter, Teresa, said Norris' began working on behalf of the industry in the 1980s, following time as a manager and mechanic.
"He wasn't looking to retire any time soon," she said.
Teresa Norris said her father was very committed to "trying to make progress" for the auto body industry, seeking to work for the good of the whole.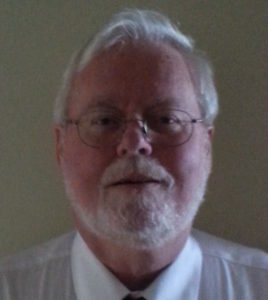 He was an "advocate for quality" and a proponent of the skilled trades, she said.
CIIA on Tuesday expressed "great sadness" at Norris' death.
"John will also be missed by many friends and colleagues," the organization said in a statement. "He was an active board member for several national industry groups and Executive Director of non-profit organizations in the automotive sector. An active environmentalist and organizer, he was awarded as Hamilton Environmentalist of the Year in 1988."
Collision Repair magazine reported Norris played a "major role" in creating the Ontario College of Trades.
He won one of the college's inaugural Chair's Awards of Excellence in 2017. for "his commitment to organizing Certificate of Qualification preparation courses and offering free of charge pre-apprenticeship orientations for those interested in becoming auto body and collision damage repairers."
Read a 2018 guest column from Norris on developing a skilled collision workforce here.
"John was a defender of the collision industry. He devoted himself to its well-being and truly cared for the people involved in it," Collision Repair magazine publisher Darryl Simmons said, according to the magazine. "His passing will leave a great void within our community."
Norris also worked on RoadTrust, an app allowing consumers to connect with shops CIIA had vetted for quality. He was also one of the major figures behind the development of the Canadian Automotive Service Information Standard — Canada's version of the U.S. "right to repair" agreement between shops and OEMs and mechanism for shops to receive their own OEM repair procedures.
"John Norris will be remembered as a tireless worker and advocate for skilled trades and apprenticeships in Ontario," Ontario College of Trades Chairman Don Gosen said in a statement Friday. "He was pivotal in organizing Certificate of Qualification preparation course and offering free of charge pre-apprenticeship orientations across the province. His contributions were recognized by the Ontario College of Trades through its inaugural Chair's Award of Excellence in 2017. His absence will be deeply felt in Ontario's skilled trades community."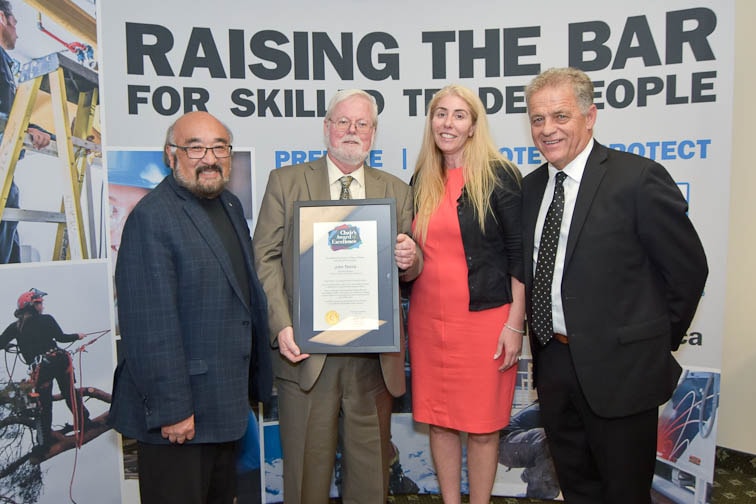 CIIA was one of the Society of Collision Repair Specialists' Canadian affiliates, and Executive Director Aaron Schulenburg remembered Norris as "a much-loved in figure in the SCRS affiliate circle" in a Facebook post Thursday.
"He forged so many relationships with our board, our affiliates and our audiences," Schulenburg wrote. "He was always in attendance, always with a smile on his face, and always with a desire to learn and a willingness to share information about the industry dynamics North of our border. John was passionate about proper repairs, adamant to draw new entrants into the industry and prepare them with the information they needed to be successful and a fierce representative of the independent market. To say he will be missed is an understatement. This industry, and everyone who knew John personally, lost a great one."
Norris is survived by his wife, Annette; children Teresa, Richard and Jeffrey; and a brother, Robert. Condolences can be expressed online here.
The family will receive mourners Thursday from 2-5 p.m. at Cresmount Funeral Home, 322 Fennell Ave. East, Hamilton, Ontario, Canada. A private funeral will follow.
Memorial contributions can be made to Diabetes Canada and the Hamilton Conservation Foundation, according to CIIA.
More information:
Collision Repair magazine, May 28, 2019
Hamilton District Autobody Repair Association/Collision Information and Industry Assistance
CASIS webpage on National Automotive Trades Association website
Images:
Collision Industry Information Assistance Executive Director John Norris gives a presentation on Roadtrust in January 2017. (Provided by CIIA via Collision Repair Magazine)
John Norris, executive director of Collision Industry Information Assistance. (Provided by CIIA)
From left, former Ontario College of Trades Registrar and CEO David Tsubouchi, former Collision Information and Industry Assistance Executive Director John Norris, former Ontario College of Trades board member Catherine Poultney and former Ontario College of Trades Chairman Pat Blackwood are shown. Norris won one of the college's Chair's Awards of Excellence in 2017. (Provided by Ontario College of Trades)
Share This: