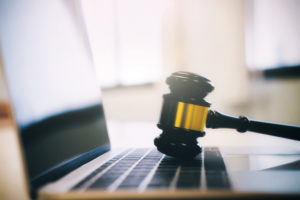 AsTech parent company Repairify last month sued fellow collision repair scan tool manufacturer AirPro over alleged false or misleading badmouthing of the asTech.
The April 15 lawsuit in the U.S. Southern District of Texas followed the two companies trading cease and desist letters over each other's comments earlier last month.
AirPro ultimately disseminated both parties' cease and desist letters to members of the industry April 9 along with a news release challenging asTech to "an independently monitored side-by-side comparison between our tools, methods and services."
Repairify claimed in the lawsuit that new AirPro document "both doubled down on its original false claims and added new misstatements."
"We are extremely proud of our product, which has undergone extensive testing and works as promised," Repairify CEO Doug Kelly said in a statement April 15. "Our team is focused on promoting the differentiating characteristics of our product and superior quality of our customer service. We believe the right way to build market share and customer loyalty is by highlighting the positive aspects of our product and business interactions, not by running around and bad mouthing our competition. Having said that, we fully intend to defend ourselves in the appropriate forum against malicious, false and unfair attacks by others. Unfortunately, we have been forced into a frustrating distraction from the focus on our product and customers resulting in the filing of the attached lawsuit."
Repairify on April 28 requested an injunction against AirPro. It asked the court to force AirPro to remove a variety of statements from its website and quit using the asTech trademark "as part of a paid search result through Google or any other online search engine." (AsTech alleged in its complaint that AirPro had paid for a search result for the word "asTech" that directed users to the AirPro website. Google ultimately removed the ad.)
AirPro opposed the injunction Tuesday, calling itself entitled to an evidentiary hearing given the disputed facts. It also challenged asTech's request for expedited discovery to support the injunction, calling it a tactic to pressure AirPro with the expense of litigation.
"This case is all about our Truth Campaign posted on our website, which we firmly stand by," AirPro said in a statement May 15. "We welcome this opportunity to finally flush out the truth to educate repairers, OEM's and the industry at large regarding the honest differences between our technology and services vs. that of asTech."
Prior to that, AirPro on May 12 called on the court to dismiss the lawsuit or at least transfer it from the Southern District of Texas, where asTech has a branch, to the Middle District of Florida containing AirPro's Jacksonville, Fla., headquarters.
"The Plaintiff is attempting to gain a second bite at the apple due to its discontent in settling a previous lawsuit with Defendant AirPro Diagnostics for the same allegations contained in Plaintiff's instant complaint," AirPro wrote.
"… The 2016 lawsuit included claims based on the same or similar alleged acts for which asTech again complains, including Lanham Act violations."
Both companies had accused each other of false advertising before agreeing in 2017 to end that litigation and pay their own court costs.
The 2017 settlement saw both companies releasing each other from all "known and unknown" claims, including but "not limited to, any claims for false advertisement under the Lanham Act, violations of Florida's Deceptive and Unfair Trade Practices Act" and "any claims which have been asserted or could have been asserted or could be asserted under any and all" laws anywhere.
The final version of Repairify's 2016 lawsuit had targeted comments AirPro had allegedly made about its own AirPro tool and about the release date of the asTech 2 (now simply known as the asTech).
However, the new litigation instead focuses on claims AirPro made regarding the capabilities of the asTech itself.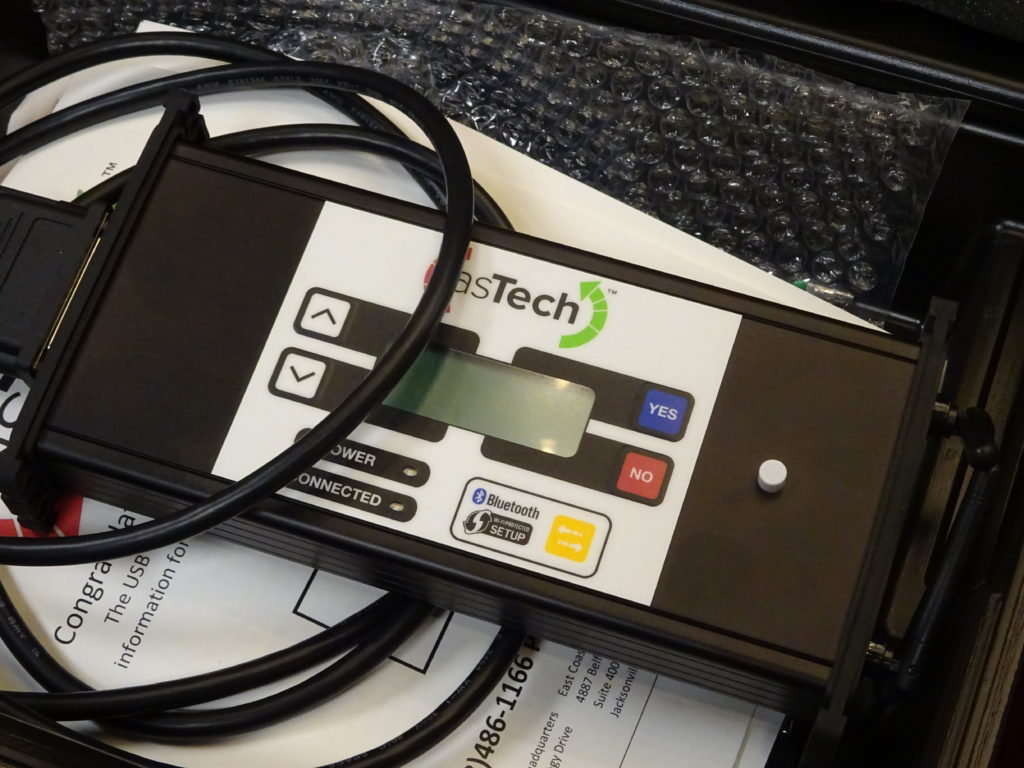 New litigation
The new Repairify lawsuit alleges that AirPro was attacking its product without foundation.
It states that while AirPro CEO Lonnie Margol had intimate knowledge of the first-generation asTech during his time running Repairify's predecessor CDS, he is "completely unfamiliar with the current asTech device."
AirPro operations Executive Director Chuck Olsen was recruited from CDS for AirPro in November 2015, according to Repairify. But he too lacks "insider knowledge" of the asTech 2, which hit the market in July 2016, the suit claims.
"However, the AirPro website includes misleading statements suggesting that AirPro does have insider knowledge of the current asTech Device, and thus is qualified to compare the asTech Device with AirPro," the lawsuit states.
AirPro's website states: "Many ask us 'What's the difference between the AirPro & Astech?' The founders of AirPro (Lonnie Margol & Chuck Olsen) were also the inventors and founders of the Astech device back in 2010. They were committed to address the shortcomings of the Astech aftermarket communications device by developing the AirPro OEM compliant scan-tool to meet the needs of body shops confronted with the continuously evolving technologies of today's vehicles." (Emphasis AirPro's.)
AsTech called this misleading.
"However, the current asTech Device is completely different from the First Gen asTech Device, a fact that was heavily publicized in the marketplace. Given their experience in the industry, AirPro's executives know or reasonably should know that the asTech Device is very different from the First Gen asTech Device that they created," Repairify's lawsuit states. "By referencing their knowledge of the First Gen asTech Device, and then making false and/or misleading representations about 'asTech' generally, AirPro is purposefully misleading current and prospective customers."
The current-gen asTech "performs all of the same functions as the First Gen asTech Device (and more), and addresses the deficiencies associated with the earlier device's performance," Repairify wrote.
The lawsuit calls multiple other claims on AirPro's website "false and/or misleading," including depicting the asTech as "NOT a scan-tool," for "functions and capabilities are reduced to less than their original design."
"This was an issue with the First Gen asTech Device marketed by Margol and Olsen," Repairify wrote. "AirPro has no basis to make this claim with respect to the new asTech Device. asTech (along with many other online businesses) is able to address latency issues."
It also challenged a claim that "Because of the fluctuations in internet connectivity, Astech is limited in its ability to remotely perform many ADAS calibrations" and has a "Limited" capability "to Program and Flash Modules In-House." AirPro has said it heard of asTech declining to do such tasks.
"This is literally false," Repairify wrote of its tool's alleged limitations. "asTech has the capability to perform ADAS calibrations and to program modules on vehicles listed in its coverage chart. asTech deliberately chooses not to perform ADAS calibrations remotely in situations where the shop technician has not been properly trained and the shop does not have the approved OEM targets and the physical space required to conduct the calibration procedure. Any attempt to do otherwise could result in a miscalibration, which in turn could cause serious harm or even death to the vehicle owner following a repair."
Repairify also attacked AirPro's use of "Scan Results" related to a September 2016 Canadian Collision Industry Forum session discussing August 2016 testing on a Toyota:
The website purports to list "Scan Results" that show that the asTech Device "missed an Airbag safety system code" and "missed code C1280 engine circuit malfunction" without explaining what factory tools were used (if any), what car was "tested," what version of the asTech device was used for the test, or any other circumstances supporting AirPro's claim that the asTech Device "missed" trouble codes. This purported "test" falsely suggests that the asTech Device misses codes, a claim that is not substantiated, and is contradicted by asTech's own testing.
Repairify also disputed AirPro's characterization of asTech's warranty, for the company provides free asTech software updates and replacements of faulty devices. AirPro had argued that "asTech historically has not provided an Evergreen Warranty" providing a free tool "when changes were made to its hardware."
Repairify also took issue with the characterization of how quickly AirPro's technicians can connect remotely to a vehicle, "Unknown" asTech qualities, and AirPro's OEM software access and storage.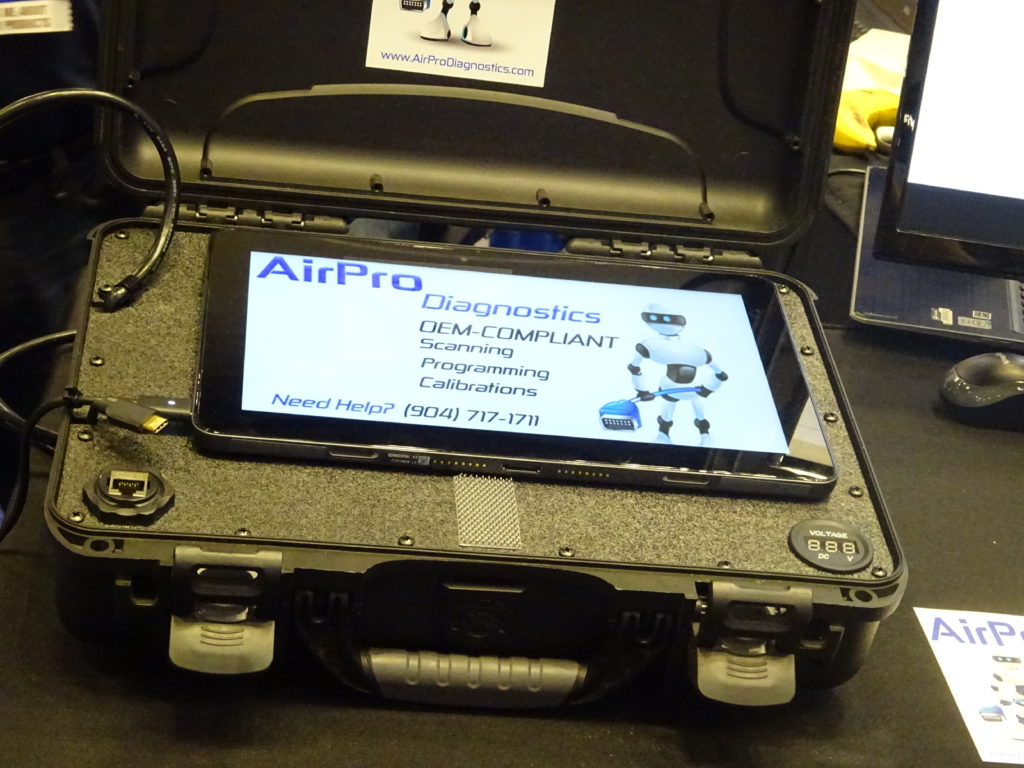 AirPro cease and desist
AirPro's cease and desist April 9 accused asTech of in turn misrepresenting AirPro.
"AirPro maintains that your client by and through its employees and agents have been and continue to make false representations and claims at industry forums and to AirPro customers and potential customers regarding the capabilities of my client's technology and services," AirPro attorney Rodney Margol wrote April 9.
"AirPro maintains that your client by and through its employees and agents' have been and continue to make false representations and claims at industry forums and to AirPro customers and potential customers regarding the capabilities of my client's technology and services," he wrote.
Margol also denied an asTech allegation in the cease and desist that Honda was "disseminating false and/or misleading statements at Airpro's request."
"In fact, AirPro has not made any requests of Honda regarding this matter, nor is it aware of whether Honda is disseminating any statements regarding your client's products or services. … AirPro representatives have since contacted Honda to advise them of your client's claims and have been advised that they are false."
"As part of American Honda's ProFirst Certified requirements for collision repair facilities, American Honda provides several ways to meet its requirement for scanning and calibration equipment," Honda said in a statement April 10. "Two of those options are the use of AirPro Diagnostics' remote scanning device or the use of AsTech's remote scanning device.  American Honda does not distinguish between AirPro and AsTech regarding this requirement. In addition, American Honda has no comment on any dispute between the companies."
Both devices are still allowed for ProFirst shops, Honda said this month.
Lost customers
Repairify told the court AirPro's comments about the two scan tools "recklessly endanger the consuming public" and hurt its reputation and customer relationships.
"AirPro's false and misleading publications have already infected the automotive market," Repairify wrote. "On information and belief, a number of OEMs have begun to question asTech's capabilities based on false representations made by AirPro.
"In addition, asTech has received multiple inquiries from customers regarding AirPro's false statements. For example, on or about April 11, 2019, one of asTech's largest customers inquired about asTech's purported lack of approval by OEMs due to AirPro's false and misleading statements. …
"At least four of asTech's customers have begun using the AirPro Device in lieu of the asTech Device in 2019, upon information and belief because they were enticed by AirPro's false statements regarding its capabilities compared to asTech's. Overall, asTech's analysis indicates that approximately 5% of asTech's lost accounts have gone to AirPro. The true customer loss is likely higher, as asTech customers may read AirPro's false and misleading statements and decide to switch to a different provider other than AirPro. In a recent survey, 25% of all of asTech's non-AirPro losses nationwide occurred in the State of Texas, which suggests a concerted effort by AirPro to disparage asTech in its home state of Texas."
Selecting a scan tool
Two influential scan tool manufacturers accusing one another of misleading the industry might result in a body shop evaluating which of those or other scan tools to purchase feeling overwhelmed.
If a repairer doesn't wish to just buy the OEM official scan tools outright, one neutral tool for shops seeking direction might be a series of presentations by the Collision Industry Conference Emerging Technologies Committee. Both asTech and AirPro were prominent members of and collaborators for the committee while the works were published.
In August 2018, the committee published a "Quick Start Guide" to pre- and post-repair scanning which lists pros and cons of various levels of scan tools, ranging from the official OEM tool to "Basic" scan tools which are "NOT applicable for Colision Related Pre-or Post scanning" to outsourcing the work. (Emphasis committee's.) It also offers standard operating procedures, a list of relevant I-CAR classes at the time, guidance on your shop's IT needs, flowcharts and more.
The committee published another set of explanations of physical scan tools and scan tool services prior to that. It also has produced a list of other equipment and information a shop might need besides a scan tool, such as battery testers or program battery supports.
Finally, it also has defined various subcategories of scans within the broad families of " Pre-Repair Scans," "Diagnostic Scan" and "Post Repair Scans."
More information:
Collision Industry Conference Emerging Technologies Committee
Images:
AsTech parent company Repairify has sued AirPro over comments on AirPro's website. (ijeab/iStock)
The asTech is shown at SEMA 2018. (John Huetter/Repairer Driven News)
The AirPro is shown at SEMA 2017. (John Huetter/Repairer Driven News)
Share This: