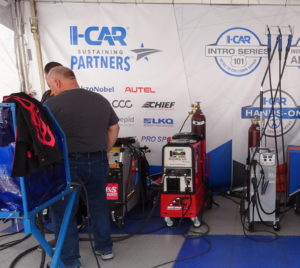 I-CAR on Thursday announced the Sustaining Partner program it launched in January 2018 with two confirmed takers had grown to 23 collision and insurance industry businesses.
This success means auto body shops have vastly increased odds that their training with a vendor or OEM can be applied to one's I-CAR requirements for free.
I-CAR will waive the application processing fee — between $57 and $114 — to convert such courses to I-CAR credit for any Industry Training Alliance class from a Sustaining Partner. The shop or technician would still have to potentially pay the vendor or OEM doing the training in the first place, but the I-CAR credit would come free.
The change took effect with the launch of the "Even Better I-CAR" initiative in October.
For example, dozens of Sustaining Partner 3M's courses are recognized under the Training Alliance program for multiple I-CAR roles. A repairer who'd completed one within 3M's Collision Repair Academy could apply for between 1-20 I-CAR credit hours (depending on the course) for free.
I-CAR requires continuing education to reach and maintain an individual technician, estimator or painter's Platinum status — which is in turn required for a shop to continue to count as Gold Class. Tapping the Sustaining Partner Training Alliance training could be a nice way to meet that requirement more efficiently (by eliminating potentially redundant training) and affordably. (Or just to reach the training saturation point that a shop becomes Gold Class in the first place.)
So it'd behoove repairers to cross-reference the I-CAR Training Alliance page with the Sustaining Partner lineup to check for such deals.
The Sustaining Partner program launched in January 2018 with just Car-O-Liner and Chief, though I-CAR said then a dozen other companies were "finalizing their participation."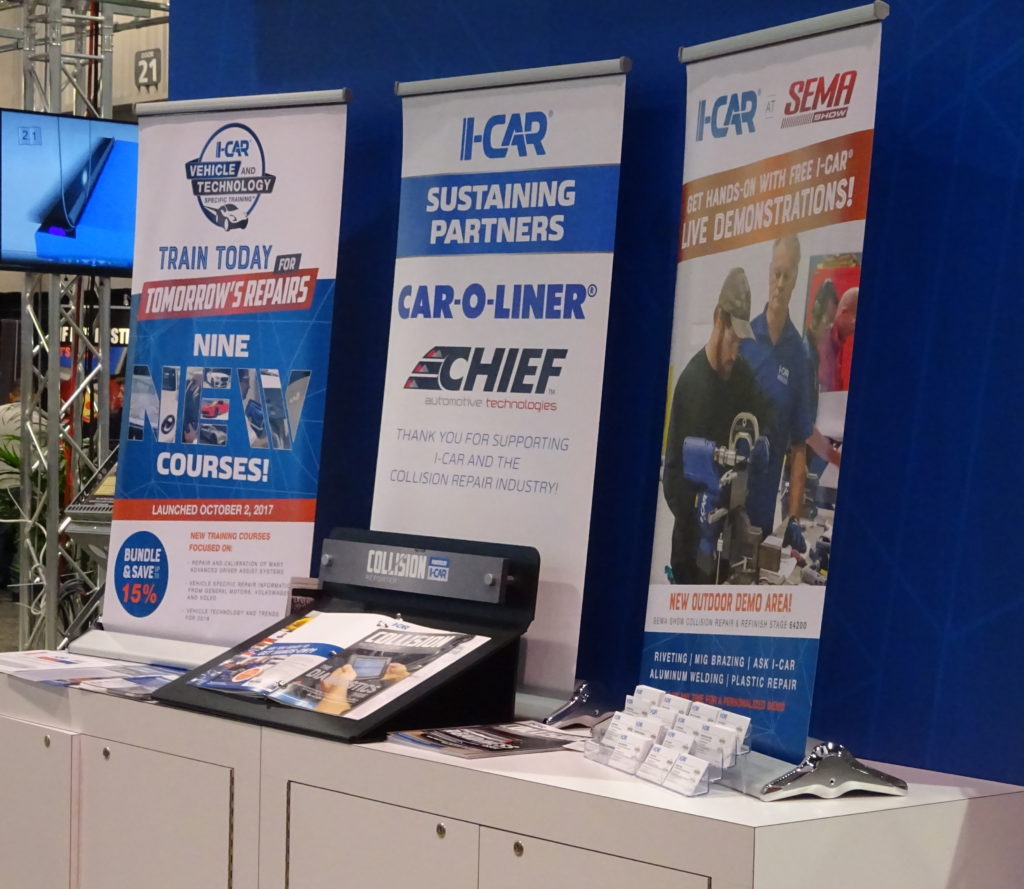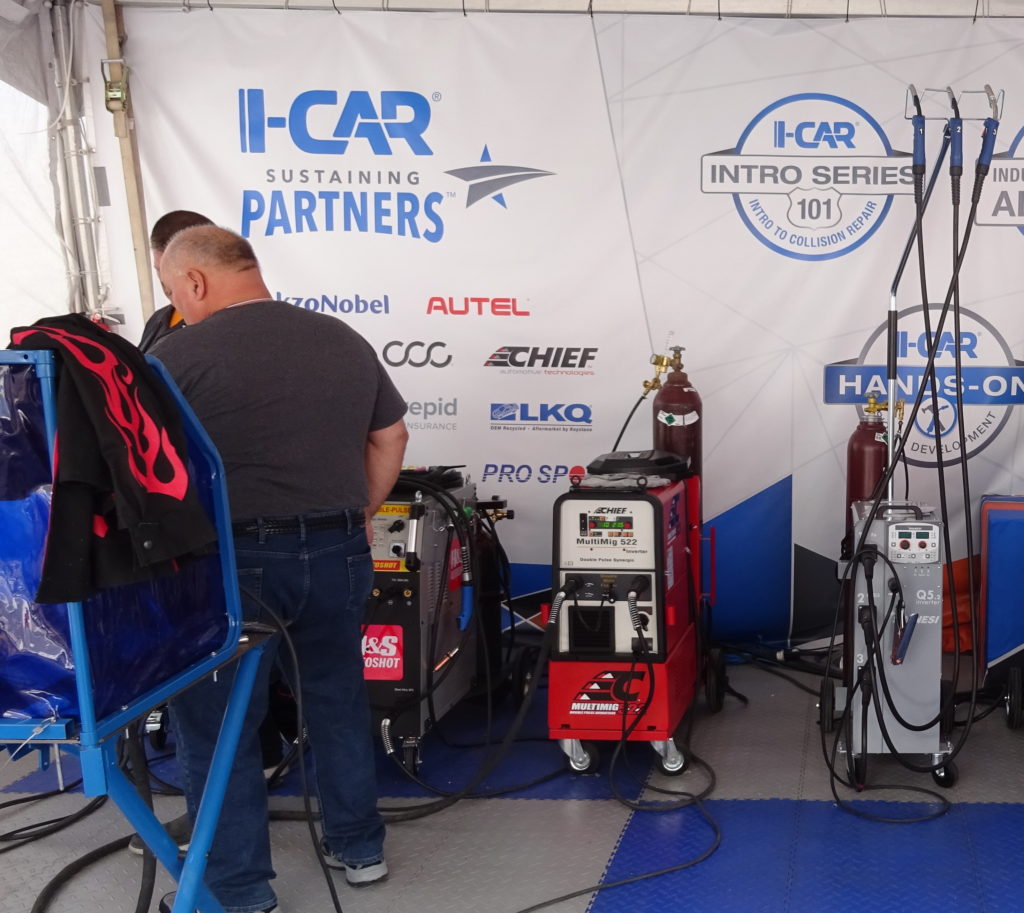 By Thursday, the Sustaining Partner lineup had indeed grown to 3M, AkzoNobel, Allstate, Autel, Auto Club Enterprises (AAA Southern California), Car-O-Liner, CCC, Chief, Collision Advice, DRIVE, Enterprise, Farmers, Ford, Hunter, Intrepid, LKQ, Polyvance, PPG, Precision Equipment Systems (GYS), Pro Spot, Sherwin-Williams, Solera (Audatex, etc.) and USAA, according to I-CAR.
Of those, 3M, AkzoNobel, Car-O-Liner, Chief, Collision Advice, Polyvance, PPG, Pro Spot and Sherwin-Williams have classes eligible for the Training Alliance program.
The Sustaining Partner program also hooks up collision repairers by shifting some of the cost of financing I-CAR off of shops paying for training.
I-CAR in January 2018 noted that 83 percent of I-CAR's funding then came from auto body shops paying tuition and argued that this status quo kept training too expensive for some of the industry. It created the Sustaining Partner program to offset the cost through OEMs, suppliers, estimating system and insurer sponsorships.
"I-CAR created the Sustaining Partner program to help address the industry's technician shortage and assist all Inter-Industry stakeholders with their technical training," I-CAR sales Senior Vice President Nick Notte said in a statement Thursday. "It also makes training more accessible and less expensive for many of the future technicians who are currently attending career and technical schools. The program has achieved significant interest and excitement from a diverse range of organizations throughout the industry, which confirms our progress in becoming the 'Even Better I-CAR'. We want to thank all of our Sustaining Partners for helping I-CAR deliver increasingly accessible, on-demand and relevant education, knowledge, skills, services and solutions to the industry."
"The Sustaining Partner program is intended to help make technical training more affordable and accessible for future technicians at career and technical schools and help alleviate the industry's critical shortage of technicians," I-CAR said in a statement Friday. "Its many benefits link closely to I-CAR's vision that every person in the collision repair industry has the information knowledge and skills required to perform complete, safe and quality repairs for the ultimate benefit of the consumer.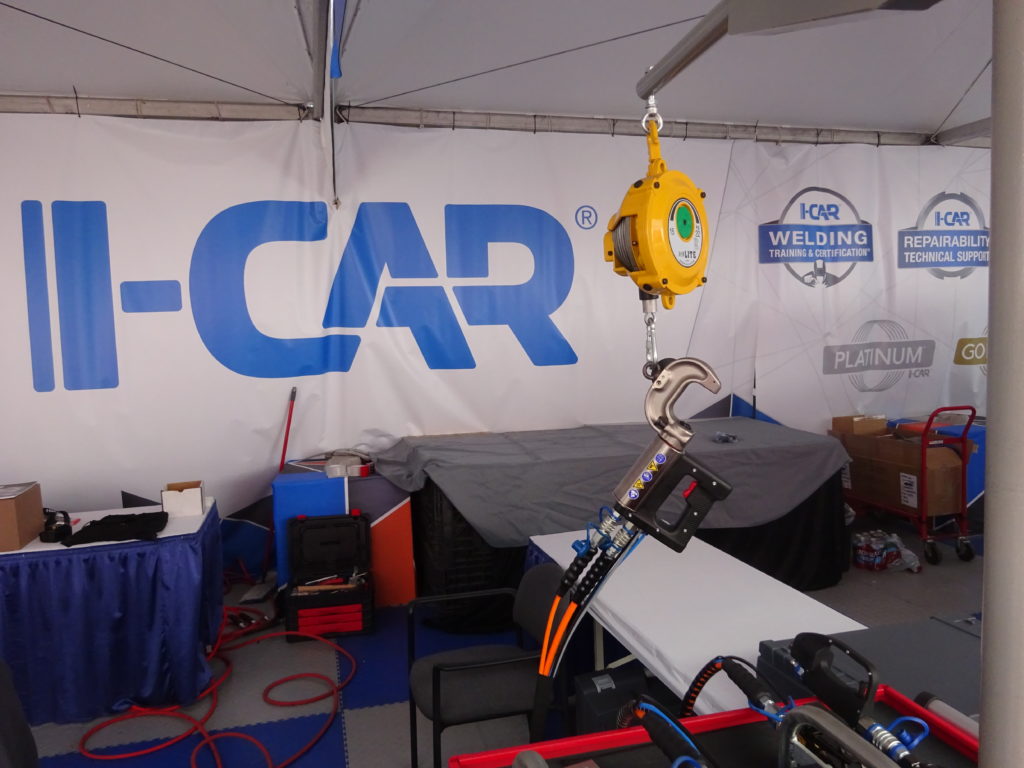 I-CAR in January 2018 said Sustaining Partners also would receive a discount should they wish to license an I-CAR course or have I-CAR develop and deliver a custom class, marketing benefits and the ability to access the "full spectrum" of I-CAR's courses and use the Repairability Technical Support portal for free.
We asked I-CAR on Thursday for more perspective on what factors in particular seemed to be driving the impressive response to the program. For example, was it just general corporate philanthropy? Or did a specific perk such as the Training Alliance credit close the deal?
I-CAR in its statement Friday replied:
I-CAR's Sustaining Partner program offers a wide variety of benefits for its 23 current participants from the Inter-Industry. As noted in the press release distributed on May 30, these partners include OEMS, insurers, information/service providers and suppliers. All of them enjoy similar benefits as program participants, but these benefits can vary for each specific Sustaining Partner in terms of the impact to their business, bottom line and customers. One major benefit for all Sustaining Partners is their ability to leverage I-CAR training in the marketplace for their staff, which can help foster customer loyalty and retention, as well as opportunities for revenue growth.

Insurer Sustaining Partners, through their support of the program, can provide the Professional Development Program™ (PDP) curriculum to their appraiser staff,  among other training (e.g., the "Intro to Collision Repair" course series). Support is also available to networks for shop status updates as it relates to the insurer's network requirements.

Likewise, OEMs have access to the many resources of the Repairability Technical Support® (RTS) Portal, training for their employees who interface with shops and dealers, and development of courses. These benefits were created to continue the growth and adoption of OEM-mandated repair procedures.

For information providers, I-CAR Gold Class® shop validation is provided instead of the traditional self-reported status of shops. They also can promote their participation in the program and its overall benefit to the Inter-Industry (stronger education, knowledge and solutions) to their customers.

For students, shops and others in the industry, the Sustaining Partner program promotes more accessible information and training solutions, and further awareness of the shops, insurance networks and OEM certifications that are properly trained, via I-CAR's new BodyShopology™ shop locator tool. Additionally, as you mentioned, the program gives students and organizations the opportunity for Industry Training Alliance participation.
Correction: I-CAR in October 2019 said the free Sustaining Partner credit transfers took effect upon the launch of the "Even Better I-CAR" initiative that month. The article has since been updated to correct this.
More information:
"I-CAR® SUSTAINING PARTNER™ PROGRAM THRIVES WHILE ATTRACTING A WIDE RANGE OF PARTICIPANTS FROM WITHIN THE INTER-INDUSTRY"
I-CAR, May 30, 2019
I-CAR Industry Training Alliance program and courses
I-CAR Sustaining Partners webpage
Images:
An I-CAR SEMA booth in November 2018 highlights the organization's Sustaining Partners. (John Huetter/Repairer Driven News)
A sign in a 2017 I-CAR SEMA booth highlights I-CAR's first two "Sustaining Partners": Chief and Car-O-Liner. (John Huetter/Repairer Driven News)
A SEMA 2018 I-CAR booth is shown. (John Huetter/Repairer Driven News)
Share This: