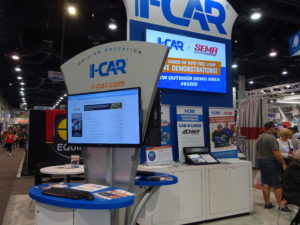 I-CAR announced last week it was seeking corporate sponsors to sign on as "Sustaining Partners" and make training cheaper for collision repairers and vocational schools.
The program is open to OEMs, suppliers, estimating services and insurers. I-CAR said Thursday that 83 percent of I-CAR's funding comes from auto body shops paying tuition, and argued that this status quo kept training too expensive for some of the industry.
"Training expense is impeding training for many shops and technicians. For I-CAR to reach the entire industry, especially smaller shops, the cost of technical education must go down," I-CAR wrote in a brochure. (Emphasis I-CAR's.)
"It's just not sustainable for the shop," I-CAR strategic Vice President Ann Gonzalez said Thursday.
Enough corporate sponsorship through the Sustaining Partner program will allow I-CAR to hold the cost of training steady for repairers — or possibly even lower that expense, the organization said. The Sustaining Partners might also provide enough subsidization that I-CAR could lower or even end fees to vo-tech schools who license I-CAR's curriculum — speeding up the injection of new skilled technicians the industry desperately needs.
Training is clearly necessary. A 2016 I-CAR customer survey found that 94 percent of shops work on at least one vehicle with an advanced high-strength steel element weekly, and 58 percent also see at least one vehicle with some aluminum during every seven days. About 71 percent of shops receive weekly visits from at least one car with sensors or cameras related to an advanced safety system, according to I-CAR.
However, 58 percent of shops lack any discernible continuing education policies, I-CAR estimates. 2017 Collision Industry Conference surveys also revealed that even elite repair facilities might be providing far less training than the OEMs feel is necessary.
"As one industry, we must all adopt new approaches to closing the knowledge and skills gap," I-CAR CEO John Van Alstyne said in a statement. "It falls on us right now to do the right thing for all involved in the collision repair industry: to ensure every person has the information, knowledge and skills required to perform complete, safe and quality repairs for the ultimate benefit of the consumer. The Sustaining Partner program is a new approach that will yield benefits for each participating organization and for our industry."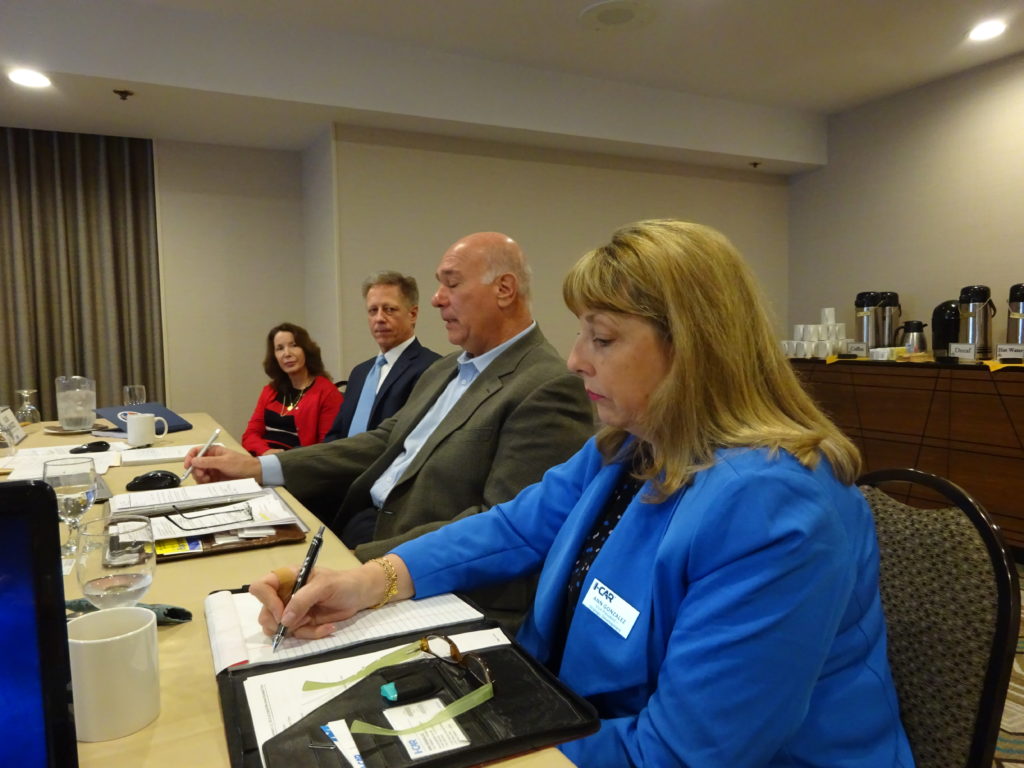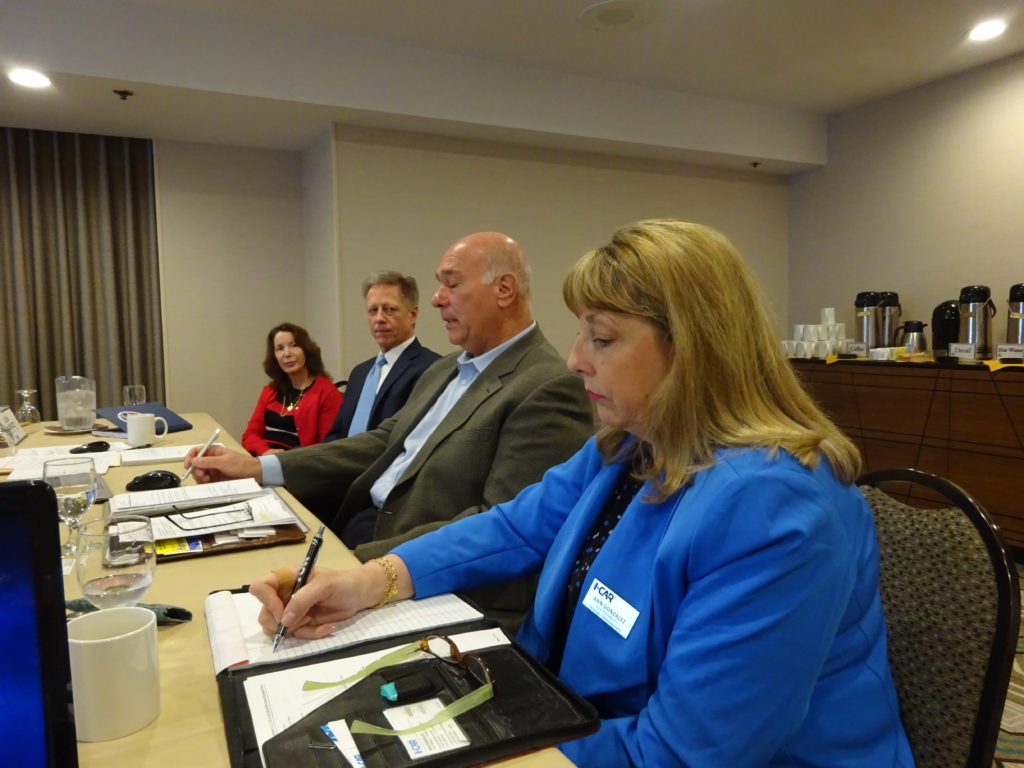 There's certainly an argument that the OEMs whose engineering feats make collision repair more complicated; the suppliers and IPs able to sell new products tied to that complexity; and the insurers promoting (through the IIHS) that complexity, benefiting from safer vehicles, and yet demanding shops defend the ensuing repair procedures ought to throw repairers a bone and help subsidize proper training to keep up with the vehicles. In fairness, however, we should point out that some companies within those four industries do already spend thousands sponsoring educational events like the Collision Industry Conference, NACE, NORTHEAST, and SEMA Repairer Driven Education or offering free training resources.
I-CAR also pointed out that encouraging a better-trained industry could help brand loyalty for automakers and insurers and mitigate their liability.
"Repair complexity is increasing, cost to repair is increasing, liability is a real business risk, access to properly trained talent is an increasing issue, and brand loyalty is a concern especially to MSOs, Insurers and OEMs. Now more than ever, proper education and use of technical information is required," I-CAR wrote in a news release. "I-CAR is delivering measurable impact in these areas, helping all segments of the industry manage through these challenges and contributing better, more reliable performance and results."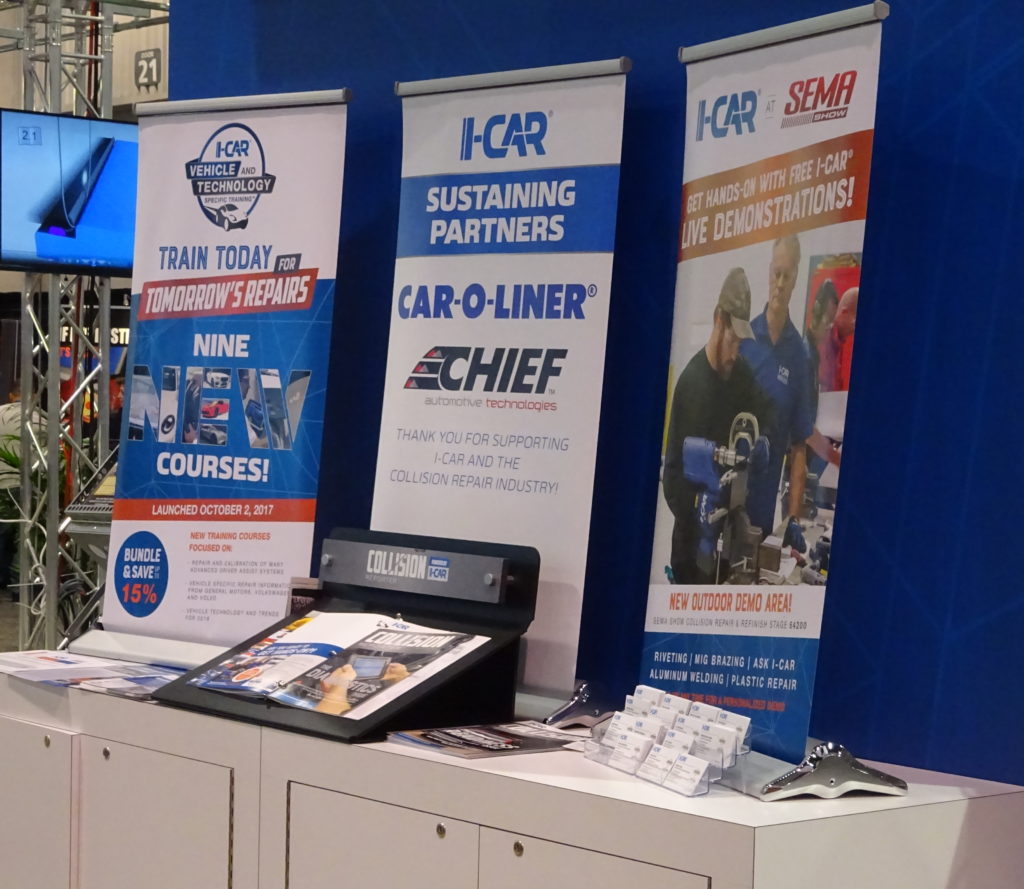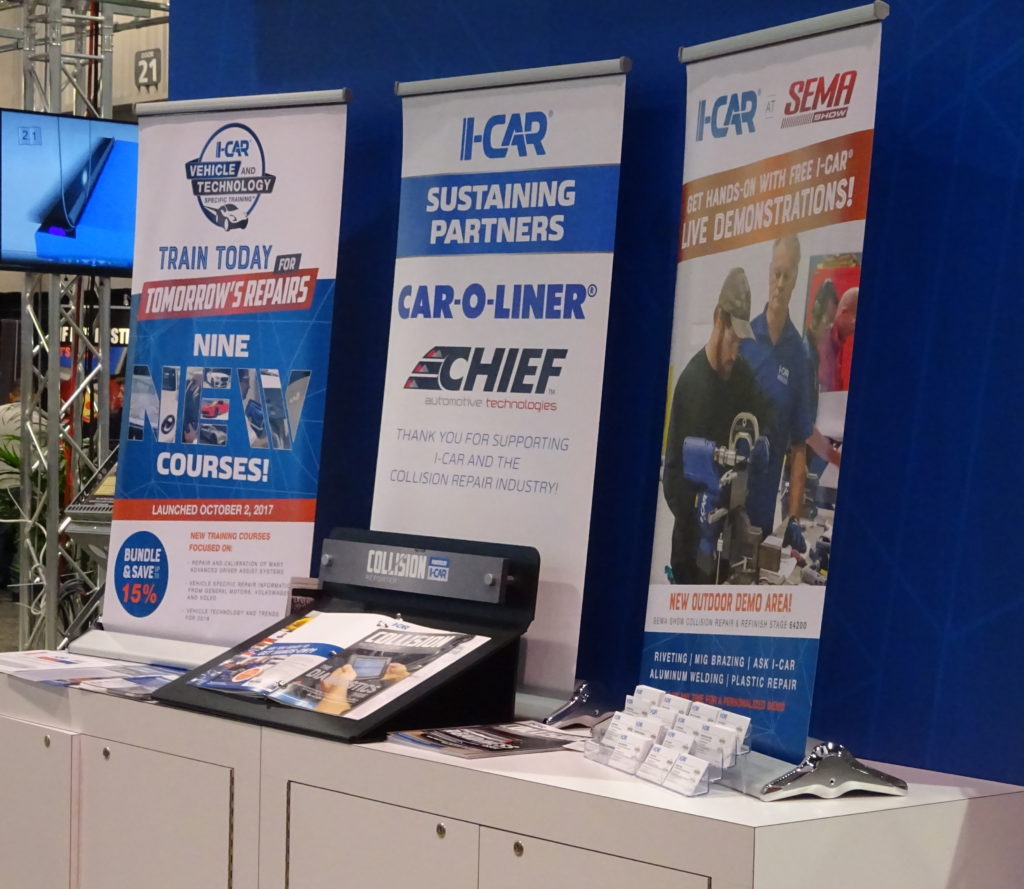 I-CAR also in its brochure suggested a sales benefit for suppliers and information providers.
"Because of the education and information I-CAR provides, the importance of using quality parts and systems is more broadly recognized, resulting in increased revenue for partners," I-CAR wrote.
Those abstract concepts might take a while to come to fruition. What's in it for you immediately as a Sustaining Partner?
If you're a Training Alliance company, your own educational classes suddenly are much more attractive to repairers. I-CAR will end $57-$114 processing fees on technicians applying an Alliance Sustaining Partner's training to I-CAR credit hours.
Chief and Car-O-Liner were the first two companies to join the program. Collision repairers can now send technicians to a Chief University or Car-O-Liner Academy course accepted by I-CAR and at no cost immediately receive credit that could be put towards Gold Class status, not to mention the technicians' individual Platinum designations.
"Training in the collision repair industry has taken off in the last few years with the need to understand new vehicle designs. Chief sees the importance of that training and wanted to continue to invest in working with I-CAR, but now at a higher level," Chief OEM and strategic sales manager Richard Perry said in a statement. "Chief's long-time participation in I-CAR's Training Alliance program made the Sustaining Partner opportunity more appealing by the additional benefit of reducing the cost of training to shops and companies already aligned with I-CAR that take Chief University training classes."
Partners also will receive a discount should they wish to license an I-CAR course or have I-CAR develop and deliver a custom class, marketing benefits and the ability to access the "full spectrum" of I-CAR's courses and use the Repairability Technical Support portal for free.
Gonzalez indicated the program might draw attention to I-CAR's offerings for other industries. "There's services that they could leverage better," she said.
Sustaining Partners offering OEM networks and other "industry credentialed repair networks" will also receive a nod of some sort on I-CAR's consumer-facing shop locator.
Chief and Car-O-Liner will soon be joined by other businesses, I-CAR said.
"A dozen other organizations from the Insurance, Supplier, OEM and Info Provider Segments are finalizing their participation!" an I-CAR slide presented at Thursday's CIC stated.
"People understand it," Gonzalez said. "They want to get on board."
I-CAR also plans to revamp the Training Alliance system itself. Goals include making it tougher to qualify for the alliance, automatically granting credit without the technician having to do paperwork and getting every OEM to participate.
Images:
"I-CAR® UNVEILS SUSTAINING PARTNER PROGRAM TO HELP SUPPORT GREATER GOOD OF COLLISION REPAIR INDUSTRY"
I-CAR, Jan. 17, 2018
I-CAR Sustaining Partner brochure
I-CAR Training Alliance website
I-CAR Sustaining Partner website
Images:
An I-CAR booth stands in SEMA 2017. (John Huetter/Repairer Driven News)
A sign in a 2017 I-CAR SEMA booth highlights I-CAR's first two "Sustaining Partners": Chief and Car-O-Liner. (John Huetter/Repairer Driven News)
From left, I-CAR education and technical services Vice President Elise Quadrozzi, CEO John Van Alstyne, sales and marketing Senior Vice President Nick Notte and I-CAR strategic development Vice President Ann Gonzalez participate in an I-CAR media briefing Jan. 18, 2018. (John Huetter/Repairer Driven News)
Share This: