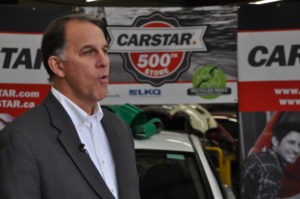 CARSTAR plans to stay focused on insurer performance agreements
By on
Uncategorized
CARSTAR on Thursday anticipated the insurance industry would like  performance agreements and the ability to "self manage" in direct repair program shops this year, describing both as focus areas for the franchisor's American insurance team.
The company's predictions might help CARSTAR shops, MSOs with similar DRP-heavy business models and competitors with few or no insurer affiliations plan business strategies for 2018.
Performance-based agreements were a relatively new concept when CARSTAR offered a similar media preview a year ago during the January 2017 Collision Industry Conference Week.
Under a traditional DRP, a shop failing to meet certain targets developed by an insurer at worst faced having the carrier "ghost them" with fewer referrals, or ultimately drop the repairer from the program. A higher-performing shop might receive a greater share of insurance referrals.
Under a performance-based agreement, a partner collision repair company also might have to pay the insurer a monetary penalty if it fails to achieve certain goals — but the shop receives extra credit for surpassing those metrics, CARSTAR insurance Vice President Arlo Johnson said last year. For example, beat one KPI target, and earn credit which be saved for a rainy KPI day or immediately offset being short in another metric, Johnson said.
"We need to perform, or we're going to pay," Johnson said Thursday at this year's media preview.
Johnson said that the entire chain is penalized or rewarded simultaneously in an "all for one" system, which incentives shops to review CARSTAR metrics and police each other.
"Peer pressure's a big deal in a franchise system," he said.
CARSTAR insurance senior director Larry Siembab said the nature of CARSTAR's family-owned franchisees helps secure the results the chain wants.
"Their DNA dictates competitiveness," he said.
The concept has apparently been a hit, as CARSTAR has declared obtaining more of insurer performance agreements one of its priorities for 2018.
"The repeatable, high performance standards drive the ability to secure additional performance-based agreements," CARSTAR wrote in a Thursday news release. "These relationships, in which carriers and collision repair companies have mutual interest in strong performance, will continue to grow."
It seems that direct repair program shops might have a more difficult time meeting certain key performance indicators through no fault of their own. Some advanced driver assistance systems require OEM parts be used or parts be replaced, preventing shops from using alternative components or repairing battered parts. A shift to 2-D insurer photo estimates from in-person appraisals virtually guarantees something will be missed and a supplement necessary.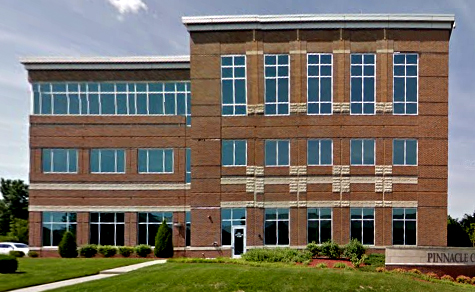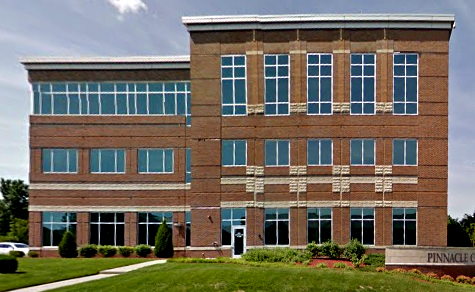 We asked CARSTAR leadership if the company had been seeking to revise KPIs in response to this concern. Siembab said such metrics hadn't been a problem, as CARSTAR's insurers tended to care more about "customer satisfaction, customer satisfaction, customer satisfaction."
"They're all secondary conversations," Johnson said. CARSTAR talks about those metrics with a carrier, but they're not the variables built into a contract, he said.
"It's all about CSI," Driven Fleet Senior Vice President Frank Petrane said.
CSI and length of rental were the two main variables described by CARSTAR in 2017.
CARSTAR's insurers might also want greater autonomy from their repairers, the collision repair chain suggested last week.
"As insurers continue to experience cost pressure, many are reducing field claims staff, assigning less resources to manage MSO relationships and relying on MSO's to 'self manage' their operations," CARSTAR wrote in describing its insurance team's focus. "This approach works well for a high performing system like CARSTAR and in many cases can expedite the repair process."
Though an MSO like CARSTAR might be attractive to an insurer for the benefits of its companywide economies of scale, the chain made an intriguing reference to "Specific Store Level Insurance Plans."
"Not only will relationships with national and regional carriers continue to require a national insurance support team, one point of contact and streamlined procedures, there is also an opportunity to tailor programs to the stores' needs and the market demands," CARSTAR wrote. "This will be an area for growth in 2018."
CARSTAR relies heavily on insurers and doesn't show any signs of changing that business model. Its 2017 highlights included "significant DRP growth across North America, reflected in that some 90 percent of CARSTAR transactions are driven through insurance work," according to a news release.
"We've spent the last few years building a strong national platform with our insurance partners, and that work will deliver ongoing benefits for CARSTAR store owners, the carriers and ultimately, their consumer customers," Johnson said in a statement. "Our stores continue to improve their process and performance and that drives our national standards as the industry's most-trusted, highest-quality repair partner."
Other highlights from CARSTAR/Driven Brands' media preview information:
The company is up to more than 550 locations, having added 49 U.S. locations and 31 Canadian shops in 2017. It's targeting 600 shops across both countries by the middle of this year.
2017 saw "Continuous growth in same center sales for the last 61 months and improved franchise profitability across the system." The company pulled in nearly $850 million across both countries, a record.
CARSTAR always had quality control measures in place, but "we are bolstering that this year" in light of the John Eagle Collision case, Johnson said.
Insurers at a national level haven't been opposed to reimbursing CARSTAR shops for scanning and correct procedures; they're concerned more about proof that the shop actually did what it said it did, Johnson said.
CARSTAR, Maaco and Meineke's parent company Driven Brands launched Driven Fleet in 2017, and it's "quickly grown into a nationwide program that provides complete car care solutions for businesses across it brands," Driven Brands wrote in a news release. This could be a real competitor to existing collision repair fleet contracts.
More information:
"CARSTAR Offers Insurance Outlook for 2018"
CARSTAR, Jan. 18, 2018
"CARSTAR NORTH AMERICA KICKS OFF 2018 FOLLOWING YEAR OF RECORD PERFORMANCE"
CARSTAR, Jan. 18, 2018
"DRIVEN FLEET – CAR REPAIR AND MAINTENANCE SOLUTIONS TO KEEP BUSINESSES ON THE ROAD"
Driven Brands, Jan. 18, 2018
Images:
CARSTAR Chief Operations Officer Dean Fisher celebrates the chain's 500th North American store, located in Ohio. (Provided by CARSTAR)
CARSTAR's Kansas City-area corporate headquarters. (Provided by CARSTAR)
Share This: